FEATURES
Chris Conde Embodies Playful Rap Experimentation on "Conde Digital"
By Alex Smith · July 29, 2020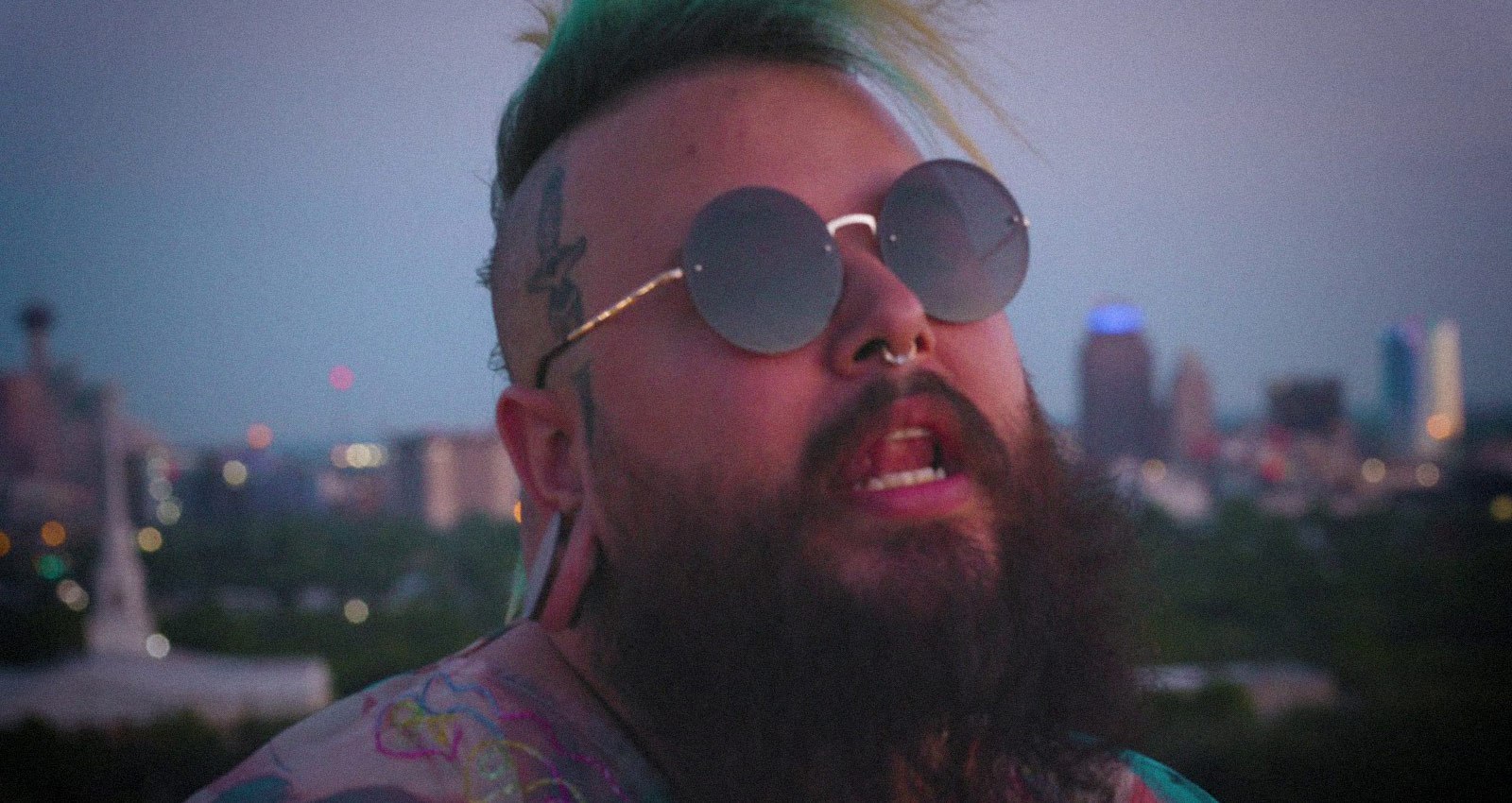 Few rappers embody the kind of playful experimentation that Chris Conde does on their newest record, the Conde Digital EP. The record is a sharp display of the queer, Mexican rapper's advanced musicality as a lyricist and songwriter. It's also perhaps their most personal record to date.
"Conde Digital was essentially me going deeper into myself, looking at bad habits and behavior that I had been afraid to look at," Conde says. At the time of recording, they were struggling with trauma-borne depression, as well as a string of debilitating issues that left them feeling sidelined: "It was everything from mismanagement of my finances to relationship issues to other things I felt embarrassed to acknowledge," Conde says. "The songs on Conde Digital were opportunities to address those things and shed light on them, rather than trying to keep them from the world or myself anymore."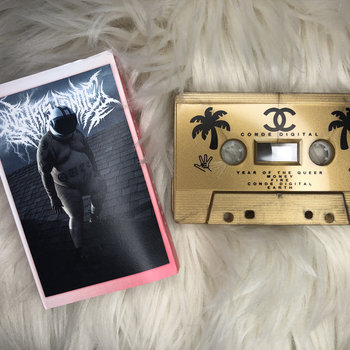 .
00:10 / 00:58
Merch for this release:
Cassette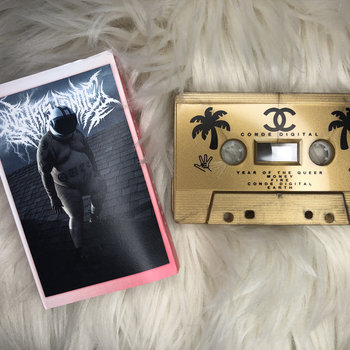 Though you'd never know it from Conde's bristling confidence, their journey toward candid self-expression has not been easy. They've played everything from pummeling technical hardcore to intense, emotionally driven acoustic folk before planting a flag in the rap underground. Conde has been out since the age of 13, and their music has always communicated queer issues—even in the face of danger. "I wrote songs [like] 'fag bash,' about the violence I personally experienced, as well as the general violence queer people experience," Conde says. "At one show, my [hardcore] band members rushed me into our van to get out of the venue, because apparently there was a group of bros that wanted to hurt me because I was queer." Those experiences inform Conde's lyrical direction on both Conde Digital as well as their 2019 debut LP, Growing Up Gay. "I think my queerness definitely affects my creative output in general," Conde says. "We live in a world that wasn't designed for us in mind, so feeling that on a day to day level, I couldn't help but talk about navigating my life as a queer person and the struggles that I encountered."
Those experiences take center stage on songs like "Fire," a song about burning the masks we wear in order to fit in. Over a devastating, industrial-esque beat from trans noise-rap pioneer K Death of Moodie Black, Conde sings: "Liar liar, pants on fire/ Pour the lighter fluid higher, let this masquerade retire." On the title track, also produced by K Death, sheets of metallic guitar spiral over throbbing beats, Conde "spitting the gift of gab" beneath so much distortion it sounds as if they're rapping through a bullhorn, into a shortwave radio. It's the angriest—and also the most fun—song on Conde Digital, pure truth-to-power and swag over a beat that is loud, wild, and un-contained.
"I write with myself and my audience in mind," Conde says. "I want to be able to entertain you and tell a story at the same time. I want to impress you with my cadence, but also make it clear enough for you to hear what I'm saying. But over anything, I want to be able to relate something authentic and real."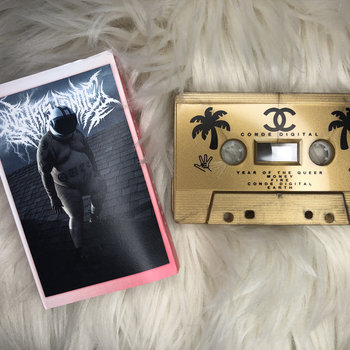 .
00:10 / 00:58
Merch for this release:
Cassette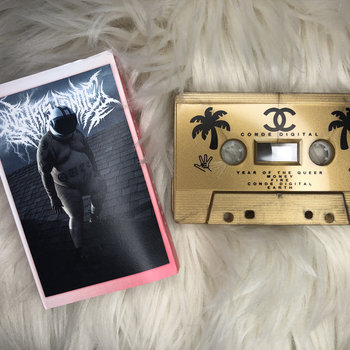 The theme of realness rings throughout the album. After coming out as queer, Conde's journey led them towards identifying as bigender, a label that helped them through bouts of gender dysphoria. "I've known that I'm not cis, but I didn't feel like I was a trans woman either, ya know?" Conde explains. "I knew I was something. And then a lot of people started coming out as non-binary and genderfluid and I was like, 'That sounds right, but I don't think that's it yet [for me].' Finally I discovered the word 'bigender' and it just clicked for me. I used to struggle with what people would think of me processing my life through my lyrics on stage. But then I realized that no matter what, If I was spitting from my heart, my audience would feel that shit too."
Side A's closer "Earth" is an almost trance-like incantation put to tape. In contrast to the stark tone of the rest of the record, Conde here imparts a bit of hope: "So when you hear this piece, I pray for your release/ Disease to be deceased, increase of energy and things that you may need/ A freedom never seen, so breathe the breath of peace, and let self become released." Conde is currently working on an album now with their long time collaborator, trans producer Fire-Toolz, but in the meantime, Conde Digital will be more than enough to satisfy both the casual rap fan with an ear for bombastic beats as well as those who gravitate towards hip hop's more esoteric flavors.