FEATURES
Chico Mann and Captain Planet: Night Visionaries
By Isabela Raygoza · February 21, 2017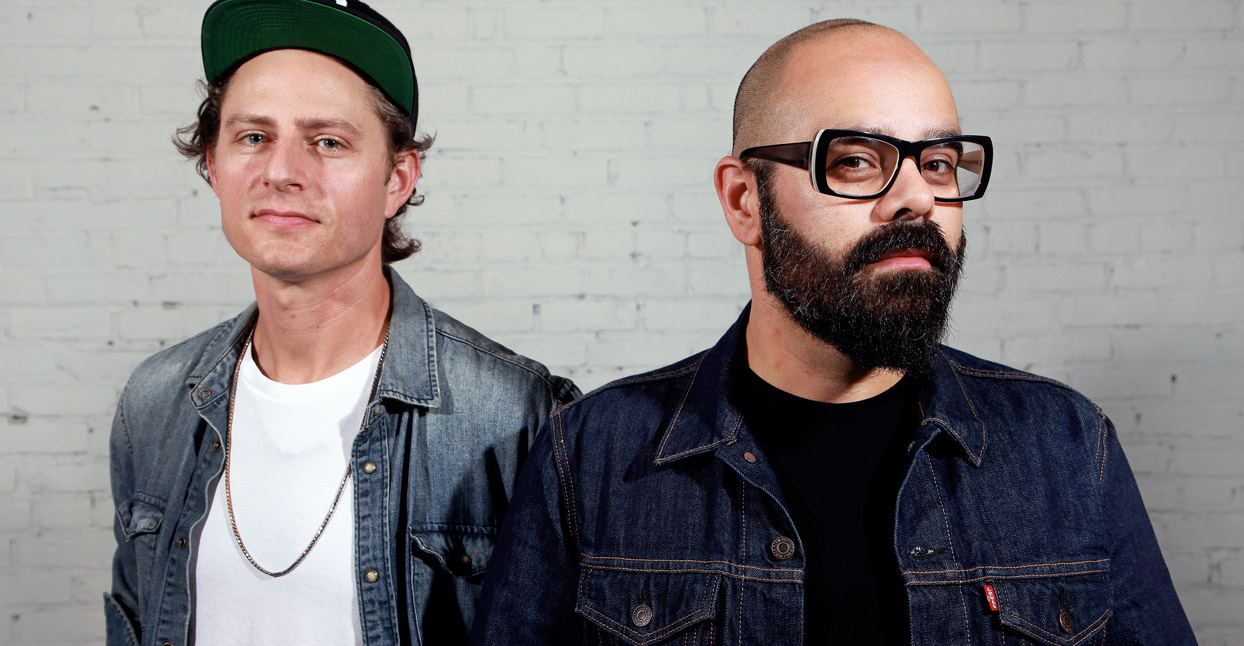 Known for their love of Latin funk, Afrobeat and Caribbean-inspired rhythms, LA-via-New York globetrotters Captain Planet (née Charlie B. Wilder) and Chico Mann (née  Marcos García) make quite the pair. Their first collaborative full-length, Night Visions, demonstrates their prowess at forging infectious tropical grooves to soundtrack nights full of endless possibilities. Buoyed by Wilder's knack for funky, cross-continental beats, and García's warm, lively croon, the duo crafts songs that could power dance floor activity into the wee hours, while also offering cunning socio-political commentary.
Take "Vamos A Batalla," a glowing, multi-layered production that doubles as a call to action to create a better world. Over a backdrop of whirling pan flutes, the kuduro-inspired "Ya Te Toca" encourages all people to stand in solidarity with women. The xylophone-driven "Tumbo Paredes" argues for creativity as a way to resist oppression. "I try to be suggestive, rather than hitting you over the head with anything," says Garcia, over the phone from his downtown LA studio. "I don't feel like it has to be pedantic. It's a matter of raising consciousness, and we can do that in a subtle way."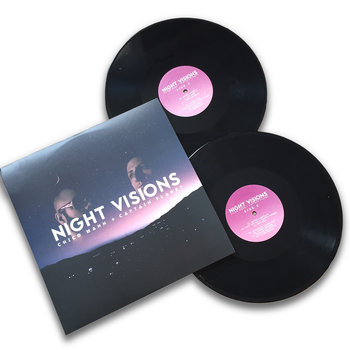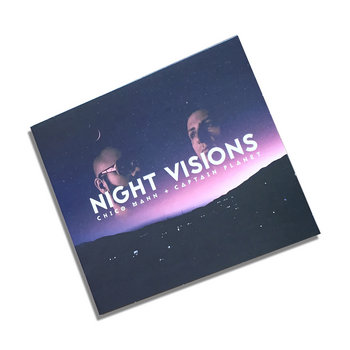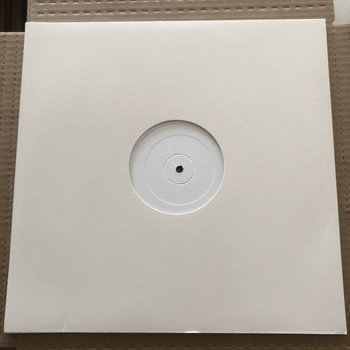 .
00:10 / 00:58
Merch for this release:
Vinyl LP, Compact Disc (CD), 2 x Vinyl LP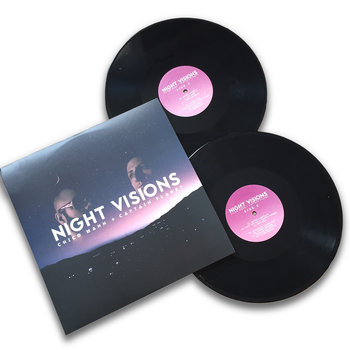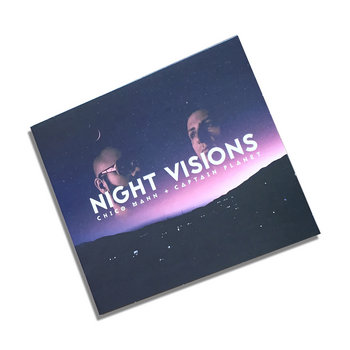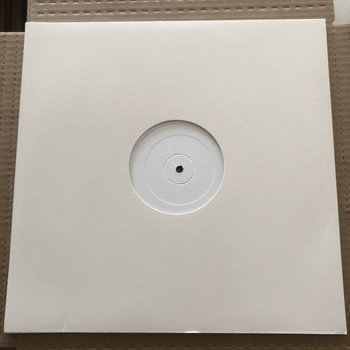 We caught up with the pair, who enlightened us on what it means for them to embrace their personal night visions.
Based on the name of your new record, Night Visions, I'm assuming that you two are nocturnal—the kind of people who operate more creatively and energetically at night.
Marcos García: You're totally wrong about that. Charlie works during the day and he goes to sleep like a normal human at a normal hour. I'm not like that. I'm trying to get better [about that]. I am a night creature.
Charlie B. Wilder: We work [on our music] mostly during the day. Like Marcos said, he's a night person, an insomniac. Also, our studio has no windows, and so even working during daytime, it felt like there was this permanent darkness—we would never see sunlight. You wouldn't know if it was sunrise or sunset. Even though I am a 'regular-schedule' person with a day job, I also work many nights as a DJ. I play late gigs deejaying on Thursday through Saturday nights. So even though I'm not necessarily the full night creature that Marcos is, the night energy is something that is very much a part of my life.
What's your personal relationship with darkness?
Wilder: After talking with Marcos, my idea of darkness deepened a little bit. There's a stereotypical, superficial idea that we have of darkness, like Star Wars, where there's a dark side, and where evil, scary, and bad things happen at night. I think it's especially illustrated in our song "La Oscuridad." Marcos was talking to me about what that song meant for him, and while coming up with the theme of the album, he opened my eyes to the concept of having fun on the beach at night. And so there's also a liberation that can happen in the dark when people aren't necessarily looking at you—like, true freedom. Even though these songs happen at night and in the dark, there is always some kind of distant light which the music is moving towards. It's not just lost in the dark with no direction. There's always hope and striving for a distant light—something that anchors it. Darkness is liberating if you know there's a north star or a moon above. That gives you a grounding so you're not just in total blackness.
García: For me, darkness is freedom to play. That's where most of the inspiration I draw comes from, in terms of lyrical and character motivation. When I'm singing, I imagine myself as this character. The motivation comes from reconciling the dark aspects of the psyche. For me, the north star, and its light within the darkness, is love. That's what propels everything. It allows us freedom to explore. It makes you more reflective, exploring those inner conflicts. When we started recording, it was really difficult for me to be able to adjust my creativity during the day, even though there's no light in the studio. It took me a while to acclimate to the hot L.A. sun [Writer's note: García relocated from New York to L.A. one year ago]. It would mess with my head, going into this little creative cave to come out and there'd still be light. The studio is like being in deep space.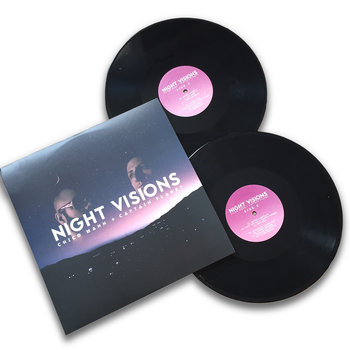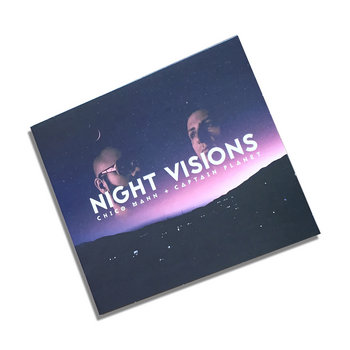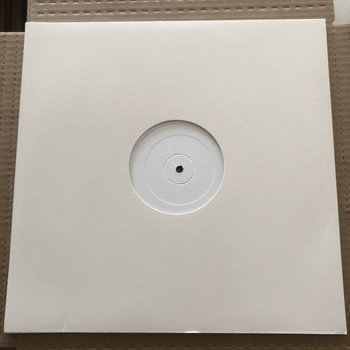 .
00:10 / 00:58
Merch for this release:
Vinyl LP, Compact Disc (CD), 2 x Vinyl LP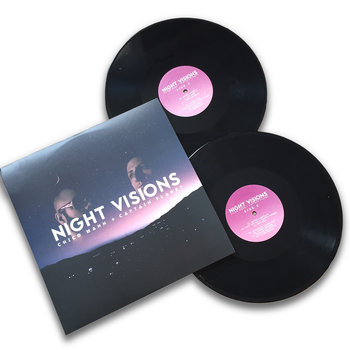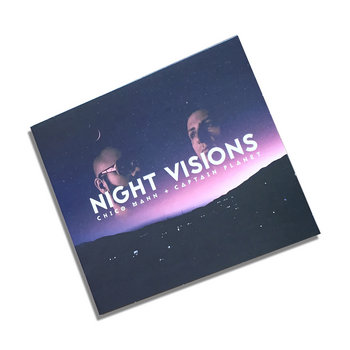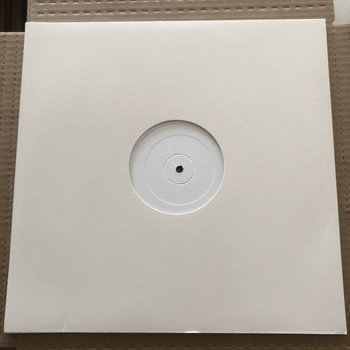 Your productions skip across continents, from Jamaican dancehall to Afrobeat to American funk and electronic music. What led you to create music that spans a multitude of regions?
García: I grew up in the music business listening to all kinds of Latin music. My dad was a record producer, and my mother was a DJ. She also played piano and wrote songs for some of the artists on my dad's label. There were always musicians coming over. I was raised in New York and New Jersey. I grew up listening to Evelyn 'Champagne' King—the R&B and popular music of that time. I also love Michael Jackson. As I got older, I got into punk, and then eventually every kind of music. Being a Cuban-American in New York, it was all there in front of me to soak up—all these different cultures and music happening side by side.
Wilder: Neither of my parents were musicians, so I wasn't really surrounded by musicians. But my parents were always playing records, and they loved music. I got into music as a little kid, getting into Michael Jackson and wanting to be and dance like him. I just became obsessed with music as a teenager. Both me and Marcos found our outlet, even though they were different surroundings. We were both in bands and obsessed with records. One mixtape would lead to the next. Somebody would turn me into one thing, and I would want to keep learning about that. I was in punk bands, then I got more into hip-hop, and it spread out into dancehall, Latin music and so on.
My first steady DJ job was at a Latin club called Bembé in Williamsburg, Brooklyn. There were live conga players, and a lot of people came through—like, professional salsa dancers. I quickly had to learn a lot of music in order to please the regulars. They would come up and make requests, and I had to write them down. This was before Shazam and before you could easily get what you want from the Internet. So people would make requests with a firm CD, and they were like, 'You need to know this.' My Latin music education expanded exponentially from there. That definitely pushes you on a high level. And then, living in New York for more than 10 years exposed me to a total mix.
What else is in store for 2017?
García: I have another record coming out in April with a new band called Here Lies Man, which I started when I moved here. It's a psychedelic, fuzzed-out Afrobeat project, like if Black Sabbath were playing Fela Kuti. There's also an Antibalas album that's supposed to come out late Summer—we're finishing up right now. My plate has been super full. There's gonna be three records coming out.
Wilder: For me mainly, I'm gonna be focused on my first new baby, who's due on the same date as our album release party, coincidentally. I'm also producing a new EP for this really cool female Mexican rapper from Monterrey. Her name is Niña Dioz.
—Isabela Raygoza