FEATURES
Chico Dub, Brazilian Electronic Music's Ambitious Ambassador
By Isabela Raygoza · April 28, 2016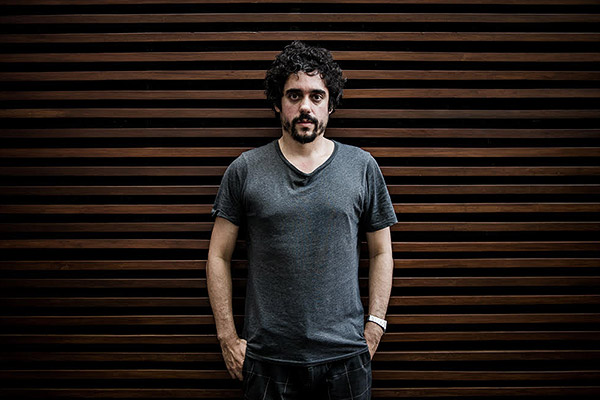 "There are lots of new things happening here, but you have to pay attention."—Chico Dub
On Hy Brazil, Vol. 10: New Music from Brazil 2016—a carefully-curated compilation of Brazilian experimental sounds—Chico Dub wraps up his ambitious series with a beautiful, messy bow. "The story is told now," Dub says. He's talking about the conclusion of the Hy Brazil series, in which he embarked on a quest to illuminate the depth and breadth of his native country's electronic music over 10 rousing releases.
The project began in 2013, with the aim of highlighting the intriguing, nebulous, and richly-diverse work of bedroom producers and underground DJs. The complete Hy Brazil catalog contains over 150 tracks, ranging from sunshine techno to ambient grooves to straight-up bangers. On the newest installment, listeners get a full two-dozen tracks. There's Burro Morto alum Arthur III on the trippy "Mellotrama," a neo-psych slice of heaven loaded with echoing church bells and dance-floor drum machines; São Paulo's Rico gets electro-tropical in the humid, intricate "Escambo"; and maverick MAVR goes the new rave route on the compilation-closing "3in3to3."
We caught up with Chico Dub via Skype; he's busy in São Paulo doing a residency at Red Bull's Pulso, organizing workshops, panel discussions, and dance parties. Over the course of our conversation, the Rio de Janeiro visionary recommended that first-time listeners to Brazilian music steer away from more traditional samba and bossa nova. "Go to a baile funk club and hear what these new kids are doing with electronic music. Go to a techno club, which are as good as any Berliners' or British folks'," he says. He also details his completion of the Hy Brazil compilation series and considers his future adventures in experimental music.
You started the Hy Brazil compilation series in 2013, and now you're up to your 10th installment. What initially drove you to create it?
At the time, I felt that there were great artists and producers doing their own solo thing, and that they weren't organizing themselves as a collective or [being represented by] a label. They were just releasing good music. So, in 2013, I started collecting those names under a series of compilations. It was nice, because after I started, people loved the idea, and others began creating their own labels and collectives too—something was in the air. Now there are dozens of Brazilian labels for bass, disco, and other genres. My perspective is a little more experimental.
I'm ending the Hy Brazil series with the 10th volume. I think the story is told now. I've collected a total of 150 tracks from different artists and producers from all over the country. Hy Brazil will move to a second phase. After this volume, I will start releasing music from a couple of different artists, so it's going to operate like a regular label. I'll choose the artists I like and invest in their careers, and will release music by them digitally and on vinyl.
Which artists are you planning on working with?
I'm still deciding. It could range from a techno artist to a baile funk act to a really noisy collective. I would make it very broad. And it has to be all new music. It can't be old.
Do you tell artists who are participating in the compilation to have a certain vision in mind for the specific volume, or do you give them creative freedom?
It all depends. If I know them well, I ask them to go with a certain vibe or mood. There are some artists that I trust 100 percent, so I'll give them the freedom to do whatever they'd like.
It's great that you offer a pay-what-you-want rate for your Hy Brazil compilations. How has that system worked out for you?
If I put a price, I think the whole idea wouldn't travel as much, especially in the poorest areas of the world. Some people wouldn't have access to them. I get emails from fans from all over the world. That's the reason why — to make it accessible. The more [people who hear it] the better.
You also partake in festival curation, like Novas Frequências and Sónar in Brazil. Do you have a similar process when you're curating those festivals, or is it entirely different?
Novas Frequências is my main acquisition. It's something that I created and that I work on all year round. It happens the first week of December, and there are 12 months of work that go into it. Sometimes I get invitations to curate other events, like Sónar in São Paulo, which I did in 2012. Now [Novas Frequências is] happening in other Brazilian states, like Belo Horizonte. After three years, Novas Frequências already has international recognition. I only bring artists that have never played in the country, and that's the opposite of what other festivals are doing. They keep their own formulas. If they're bringing someone who puts on a good show, they think, 'I'm bringing that band next year, and we'll make it cost twice as much money and double the audience.' I don't believe in that. I want to make new, avant-garde stuff. I want to bring music that'll make the audience really experience it for the first time. It becomes more interesting. If there was a journalist writing about the same band each and every year, they'll get tired and say, 'I'm not interested in doing an interview with that band.' But since I'm bringing new guys that have never performed in the country before, our media is interested in writing about something they probably don't know about.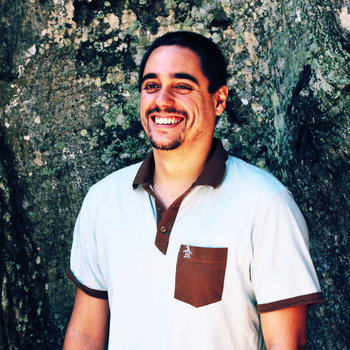 .
00:10 / 00:58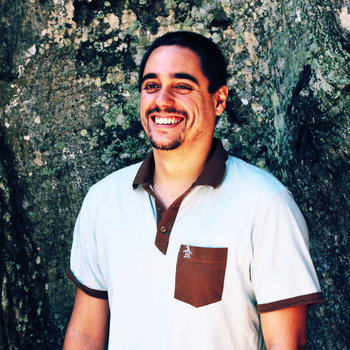 How do you select the artists that will be featured in your festivals? What characteristics do you look for when putting together a festival lineup?
I believe in live music, especially now that we are living our own lives digitally. When you see something live, it makes all the sense in the world. And if you like it, boom! That's what I'm looking for. [Online] we have access to music from all over the world—it's the best place to find produced music. But I'm looking for music that can be presented beyond the studio, so I travel as much as possible. I try to see live music in clubs and venues here in Brazil as much as I can, so I can pick out the next name.
That's rad—on one hand, you consistently search for that live sound that's fitting for your festivals. On the other, you're unearthing new musical productions through your compilations.
Thinking about it now, Hy Brazil was more like a test. I invited people to make music for it, and I didn't choose something that had been released before. They're all new, unreleased tracks. There's a very high chance of error; it's very risky, but I like that. I like to present musicians with that challenge. Sometimes, I invite the guys featured on Hy Brazil to play live. Many of them played their first live concert ever at Novas Frequências.
To many foreigners, music in Brazil is commonly perceived as folkloric, like samba, bossa nova, and pagode. If you were schooling a visitor traveling to Brazil for the first time on Brazilian music, how would you describe its current musical landscape?
I'm a 36-year-old guy, and I've lived in the country since day zero. I'm tired of all the traditions. I don't like to hear that kind of stuff anymore. But, of course, that's something that I take for granted. I know that stuff from A to Z, and every day I'm looking for something new—that's my job. That's the career path I chose. But of course, I can't deny that our traditions are awesome—bossa nova, samba, choriño, and all the stuff you have up in the north by the Amazon region, like maracatu, frevo, and so many other things.
What I would tell a foreigner traveling to Brazil is to balance the stuff we've been doing for decades with the new sounds. So you're going to see a samba school rehearsing for the carnival? Fine, but go to a baile funk club and hear what these new kids are doing with electronic music. Then go to this techno club to hear really good PA systems, which are as good as any Berliners' and British folks'.
I believe Brazilian music abroad is still very old. So that was one of the other reasons why I decided to make Hy Brazil. I write all the artist bios in English; I make premieres with international, well-known music websites like Resident Advisor, Tiny Mix Tapes, The Quietus, etc. So, in many ways, international people get the opportunity to listen to something they've never heard. I still believe that when you talk about Brazilian music, people still think of bossa nova and samba. That has been happening for 50 years—come on!
.
00:10 / 00:58
Any closing comments?
Since we're very far away, we don't have record labels established in Europe or in the United States. We don't have many booking agencies representing our artists in those regions of the world. It's very tough for our artists to travel and have their music heard.
One example: I was at CTM Festival in Berlin last January and February, and the festival concept was 'New Geographies.' There were dozens of artists from North Africa, South East Asia, etc. But there were none from South America. And that got me thinking. It's a very small gesture, and it makes all the sense in the world. There are still a lot of things to do, and it's still something that I could do. I fell in love with it, and somehow I'm still trying to change the way our music is perceived. Luckily, in the near future we'll have more success to break this barrier. You can always go back to our roots and classic music, but the world has to pay attention to what we're doing today—especially with this niche of experimental, new, and underground music. There are lots of new things happening here, but you have to pay attention. You have to travel here to see what's going on. I believe that Hy Brazil was the beginning of that change.
—Isabela Raygoza