FEATURES
Chastity Belt on Bro-Trolling and Growing Up (Sort Of)
By Zoe Camp · Photos by Chona Kasinger · June 02, 2017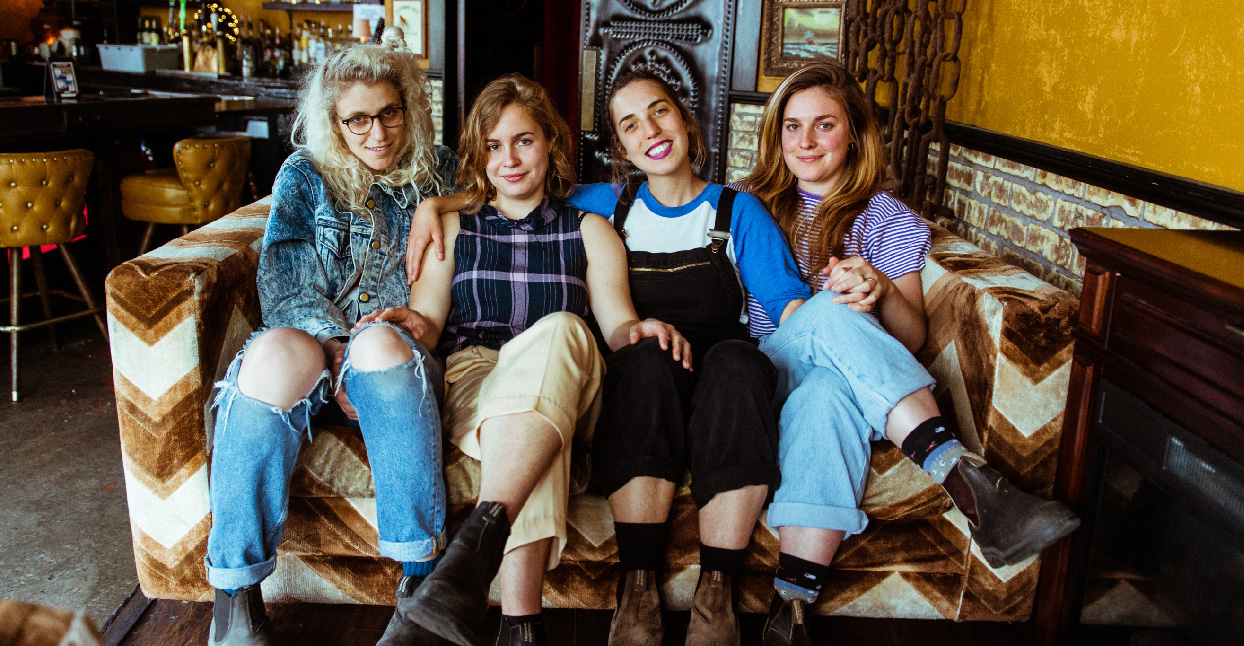 Every band begins with a mission. Some yearn for fame, others for fortune; many are just looking for a way to pay the bills, and a few want to make art for art's sake. The Seattle band Chastity Belt also grew from a shared purpose; the quartet came together when they were sophomores at Whitman College, in neighboring Walla Walla. The catalyst? An intense desire, fueled largely by pure boredom, to troll Beta Theta Pi, one of four fraternities on campus.
It was 2010, bandleader Julia Shapiro tells me over the phone, and the brothers' annual "Battle of the Bands"—a bacchanal dominated by Axe, weed, and body odor—was fast approaching. As such, the ladies—Shapiro (guitar, vocals), Lydia Lund (guitar), Annie Truscott (bass), and Gretchen Grimm (drums)—figured it'd be pretty damn funny to invite all their friends, storm the dudebros' fortress, and hopefully, come out on top.
Merch for this release:
Vinyl LP, Compact Disc (CD), Cassette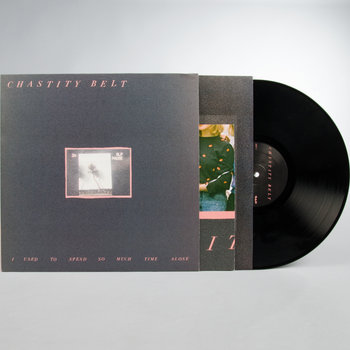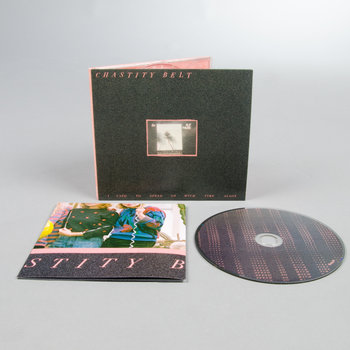 A short while later, Chastity Belt hit the stage for their first-ever performance, dressed as punks, faces smeared with garish makeup ("I was wearing so much red eyeliner it looked like my eyes were bleeding," Shapiro recalls). They performed a single song: "Surrender," a five-minute ode to angst, youth, "stealing your mom's cigarettes, and wearing dark eyeliner." To the band's surprise, the mass of friends gathered to watch the set significantly outnumbered the Betas. Not that Chastity Belt needed to sway anyone; according to Shapiro, some of the group's friends stole the voting slips intended for partygoers and stuffed the ballot boxes, rigging the competition in the band's favor. "We didn't really win anything," Shapiro says, her deadpan voice dripping with mock disappointment.
Chastity Belt had, in fact, won several things: a serious confidence boost, validation from their peers, and the realization that, beneath all their jangly tomfoolery as underclassmen, there was a rock band waiting to emerge. "When we moved to Seattle," Shapiro says, "we were like 'Oh, we can really do this'—and once we felt that, it was kind of like 'Well, let's make music that we actually want to make, that's not just this funny, humorous thing."
The foursome weren't ready to grow up just yet, of course, so when it came time to record and promote 2013's No Regerts [sic] and its 2015 follow-up Time to Go Home, they kept things light-hearted, preaching self-love and sex-positive feminism with smirks on their faces on songs like  "Nip Slip," "Giant (Vagina)," and "Cool Slut."
Between their nonstop buoyant hooks and their penchant for posing in press images like an awkward family, it didn't take long for the Belters to garner a reputation as Hardly Art's goofball darlings, spreading smiles and giggles wherever they went. But eventually, the chortles started to seem like a crutch—especially in the wake of sought-after opening spots for tours with Courtney Barnett and Death Cab For Cutie. "It kind of felt like we were hiding behind humor, in a way," Truscott says. "It takes a lot more to write genuine songs. It's just harder."
With their third album I Used To Spend So Much Time Alone, Chastity Belt are taking off the jester's mask and buckling down, subjecting their jangle-pop to a heretofore unseen level of discipline. Where the first two albums derived their momentum from fleeting, flippant bursts of energy, I Used To Spend So Much Time Alone sees the band taking a protracted approach to dynamics, venturing through the reverb-laden fog with tentative, well-measured strides. Its songs deal with depression and heartbreak. On "5am," Shapiro mulls over the existential consequences of a long night out, seething over the realization that in all those hours of empty, inebriated conversations she and her friends have said absolutely nothing. "It's 5am, and I'm full of hate," she grumbles, before getting to the root cause in the slinky chorus ("Immediate urge to get everything all straight / Need to express it but it's not the time or place").
Merch for this release:
Vinyl LP, Compact Disc (CD), Cassette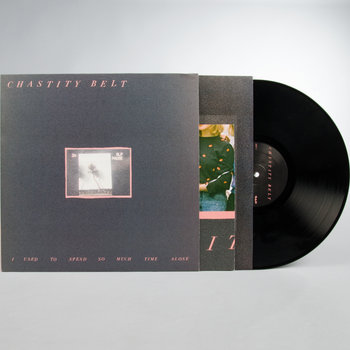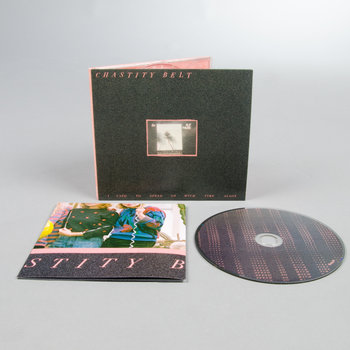 This is a real-life observation for Shapiro, whose beer buzzes typically manifest as a crushing dose of ennui. "I'm trying to have meaningful conversations with people, or make something happen so that it feels worthwhile that I'm out of my house," Shapiro sighs. "Sometimes, it'll end with me going to bed around 5am"—she drops the deadpan for an exaggerated, anguished whisper, poking fun at her own melodrama—"just because I know there's more, there's got to be more."
Nowhere is Chastity Belt's chemistry more tangible, or their emotional honesty so profound, as on the late-album slow-burner "Something Else," an ode to the seasonal depression that's a hallmark of life in the Pacific Northwest. Along with the album's lead single "Different Now," the song represents a deviation from the band's fragmented approach to composition (which typically casts Shapiro's parts as cornerstones, over which the other members add theirs). Instead, its slack, melancholy arrangement came together organically during a jam session. "It ended up being a train of thought that I was having which I feel like a lot of people, especially in Seattle, can relate to during the winter," she says, reflecting on the band's shared headspace. "You're kind of stuck in a downward spiral of negative thoughts until you leave the house and go for a walk to clear your head, but it's hard to get out there when the weather's so shitty."
Merch for this release:
Vinyl LP, Compact Disc (CD), Cassette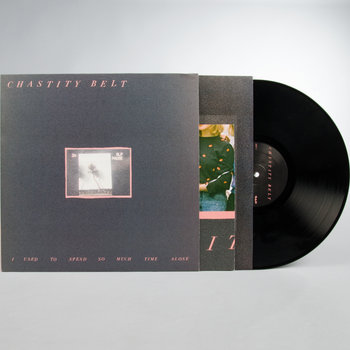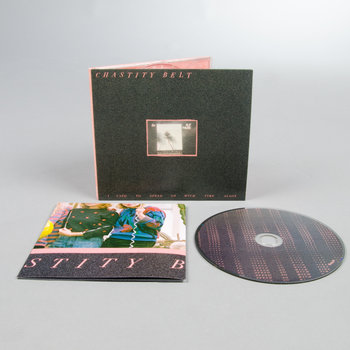 They may be more world-weary than they were two years ago, but Shapiro and company haven't gone full Debbie Downer yet, nor do they intend to. At the end of the day, they just want to be honest. Asked if the band's sobered sound was a conscious effort, she shrugs, "It's got more to do with the natural progression of our music, and what kind of music we want to be making at this point. Songs like 'Giant (Vagina)' and 'Pussy Weed Beer' were written in college, when we weren't really thinking this band was going anywhere. At the time of writing them, we didn't have any intention of recording them, or continuing to play music."
-Zoe Camp