FEATURES
The Rare Recordings of Pauline Oliveros, Jerome Rothenberg and More
By Marvin Lin · July 04, 2016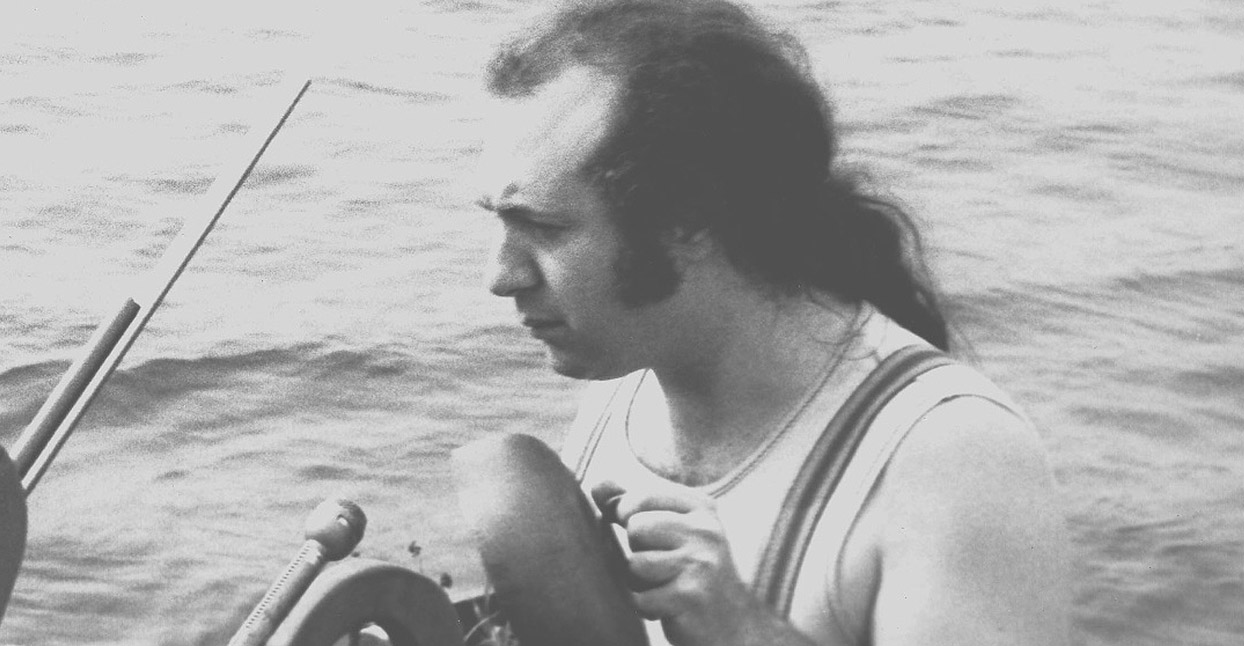 New Wilderness Audiographics, a US-based label founded by 75-year-old composer/poet Charlie Morrow, hasn't released music for over three decades, but the label has just unloaded digital versions of 40 rare, mostly unknown cassettes. Originally recorded and released in the 1970s and early '80s, the astonishing collection features music by such luminaries as Pauline Oliveros, Phil Corner, and Jerome Rothenberg. These works—many of which were recorded in the same high-quality, on-site studio—cover broad stylistic ground, including everything from conceptual improvisations and process-based Indonesian gamelan performances to wild vocal experiments and even songs composed purely from resonating metal objects. But while Morrow dug into the past in order to digitize these cassettes for the future, his interests have always been contemporary. The label's name, New Wilderness, is meant to signify a source of "perpetual renewal and new ideas," and Morrow sees this digital release as a extension of his latest interests. His most recent work was a 24-hour multi-stream, multi-time-zone solstice celebration called Solstice 2016 , which featured poetry, music, and natural sound performed in planetariums and sky theaters around the world. And when Morrow's not organizing large-scale events like this one, he's exploring immersive sound environments through his eight-speaker "True3D" system, and through 360 virtual reality experiences designed for the Oculus VR.
To celebrate the digital release of these original cassettes, we spoke with Morrow about his rare collection of music, his relationship with technology, and the future of New Wilderness Audiographics. We also chose five intriguing releases from the label to help ease you into this otherwise daunting collection.
I'd love to hear a bit about the early days of New Wilderness Audiographics. How did it all begin?
I built a personal recording studio in my flat on West End Avenue in the late '60s. Personal studios were uncommon, because professional audio recording equipment at the time was challenging to set up and operate. I built the Charles Morrow Associates production company and the New Wilderness Foundation to provide income and an opportunity to grow, sharing it with my artistic community globally through production and opening up my facilities.
The recording of Jerome Rothenberg's Horse Songs was the first step on my journey. Recording my own chanting works followed. I was performing with Jerry—still do—and with Philip Corner. I commissioned [and performed] works for trumpet and ensemble. Recording Jackson Mac Low and Philip Corner came next. The collection of masters grew. I was producing and designing concerts with the New Wilderness Preservation Band as promoter, player, and singer. Charlotte Moorman was my model.
We invited poets, filmmakers, musicians, and scientists to perform and make projects with us. The archive has all the artifacts. The productions are a roadmap of my life and interests—sound poetry, music, cross-species explorations, and events, all of them site-specific. After the Two Charlies—Ives & Morrow—Concert at Lincoln Center, I started advocating for music outside the concert hall. At the same time, I was a jingle writer, so I was both at the center of the mainstream and at the far edge of things. I specialize in situations where the sound-making fits the environment. I developed the means to make the Audiographics titles, make broadcasts, public events, all relate in spirit.
What compelled you to digitize the collection? And why now?
Nowadays, people seem to share the point of view that inspired our cross-cultural, cross-disciplinary artistic vision in the '60s, '70s, and '80s. Jay Walbert, Maija-Leena Remes, and I assemble the Charlie Morrow Archive in Barton, Vermont, with the stuff of my many projects. Many people have expressed interest in having access to it. We want to maintain the full picture, the new and old exploration of language, music, and multi-site events. First, we reissued the New Wilderness Letter online at UPenn, Ear Magazine is being digitized and Solstice2016.com is alive this moment.
What do you hope audiences will get out of these digital releases?
The flavor of our community of artists that were inspired by poet Jerome Rothenberg's Technicians of the Sacred. I hope that this 20th-century-period flavor will inspire more personal explorations of communication using new and old technologies.
Has your relationship with the music changed over the decades?
Yes. As time passes, the road in time from the first adventures until now is always growing. The technology of the time informs the recording. I have moved into composing sound environments, but I still do dream of singing. I still have a steady interest in the healing powers of sound.
You've talked in the past about your interest in location. Where would you locate these recordings? What do they signify to you in terms of geography or place?
Each production reflects where and when it was made. It grows out of my relationships with the artists. Artist to artist, I brought a point of view to them, to understand their vision and bring it to the recording.
You're currently working with eight-speaker setups and Oculus VR. What interests you about immersive sound? Do you see these older cassettes as similar technological investigations?
Absolutely. We capture space as well as sound. My interest in the charismatic drew me to artists who travel in their works, travel into other dimensions. The ecstatic and the raging captured me back then. The environment captures me now. This is complete immersiveness, now and then.
Have you thought about releasing new music on Audiographics?
Yes. There are many unreleased gems from my productions and my collaborators throughout my career, from the start to the present. There are newly commissioned works in 3D from Fluxus artists. I always collaborate with artists and associates, whether they're in their 20s or their 90s. This span in works and the audiences inspire the making of new releases.
5 Essential Releases from the Audiographics Collection
Jackson Mac Low and Pauline Oliveros, Homage to Blauweiss
Perhaps the most well-known artist in the collection is composer/accordionist Pauline Oliveros, whose ideas about "deep listening" fit well with releases as varied and as patient as these. On 1977's Homage to Blauweiss, Oliveros joins multi-disciplinary artist and early Fluxus affiliate Jackson Mac Low on the second of two 30-minute homages to Leona Bleiweiss, with Oliveros's muffled voice and textural accordion filling out the ominous rests and pauses in the otherwise sparse, piano-dominated outing. The improvisations are two sides of the same conceptual coin, but their varied approaches show just how vibrant and fluid these musicians could be.
Barbara Benary, Gamelan Son of Lion
Barbara Benary, composer and ethnomusicologist, has worked with foundational composers like Philip Glass and Alvin Lucier. But on the 1984 release Gamelan Son of Lion, Benary showcases her talents in "world music." While she's done much with Indian music, this release finds her exploring traditional ensemble music from Indonesia, with all of the Javanese gamelan instruments built by Benary herself. Incredibly, the music here is process-based, with its complex structures evolving and revealing themselves over the course of the music. It's a real-time articulation of the unexpected but beautiful dissonance that comes from the hybridization of Western composition and Eastern aesthetics.
Philip Corner, Metal Meditations
In contrast to many of the tapes in the collection, 1976's Metal Meditations is about clarity and definition. Here, American composer Philip Corner, another Fluxus artist, reflects his interest in the resonance of metal objects rather than their cultural or social functions. Influenced in part by his studies of calligraphy in Korea and his interest in innovative scoring techniques, the work focuses on the immediacy of struck metals, suggesting their curves and sizes through sound alone. This emphasis on space and materiality creates much breathing room for the metal objects to sing, which in its own way offers them a metaphorical life through sound.
Leonard & Mary Crow Dog, Peyote Songs
Released in 1977, Peyote Songs is one of the most unique recordings in the collection. The tape, recorded by artist, writer, and photographer Richard Erdoes, features Sioux Medicine Man Leonard Crow Dog and his then wife Mary singing Native American Peyote Songs, their aching, non-traditional vocal inflections finding their original cultural and spiritual meanings in Sioux tribal rituals and religious functions. But these songs—exquisitely marked by the repetitive use of ground-rattles, small water drums, and feather fan—is not just a rare audio treat for non-Native ears, but an act of transmission, the digitization becoming its own cross-cultural "passing down" of something that we might not be able to understand on a lyrical level, but perhaps on a musical one.
Charlie Morrow, Hour of Changes..
It's unsurprising that one of the most gripping releases in this collection is from Charlie Morrow himself. On Hour of Changes.., released in 1977, Morrow predates the work of extended vocal experimenters like Phil Minton and C. Spencer Yeh, exploring the liminal possibilities of the voice alongside Catherine Shull on the first track, and Annea Lockwood on the second. According to the label, "minutes are counted aloud, and the chanters have to change characters off the top of their heads, smoothly and without self conscious reflection." The result is shockingly dynamic, with vocal crescendos and throaty flourishes refracted through the unrelenting squeals and fricative howls of what otherwise sounds like a complete technological breakdown.
—Marvin Lin