FEATURES
The New Age Spirituality of Producer Carlos Niño
By Will Schube · November 06, 2017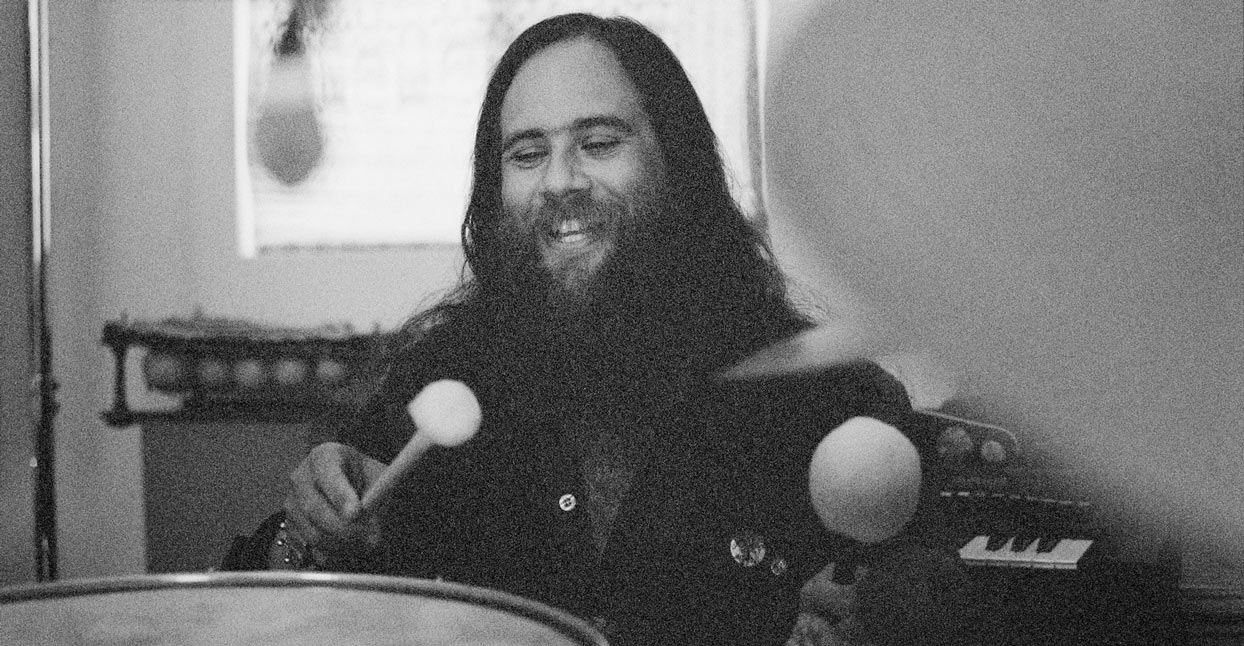 Carlos Niño both attracts and exudes positivity. He can convince hardened skeptics to try communicating with the dead—a practice for which he claims to have a unique skill. As a musician, Niño's work is graceful, promoting love and peace throughout the world. His New Age albums with LEAVING Records founder Matthewdavid and spiritual luminary Laraaji has given his solo offerings a cosmic bent, blending meditative jazz with pensive ambient movements and orchestral flourishes.
Niño's latest album isn't exactly a solo project. He's created a group called Carlos Niño & Friends—a rotating cast that helps bring his creative vision to light. Going Home, Niño's latest "& Friends" release, is an ode to the afterlife, a six-song odyssey that depicts what the spirit endures when the body expires.
"I think that the '& Friends' concept is really about me doing whatever I want, with whoever I want. Just really freeing it up," Niño says.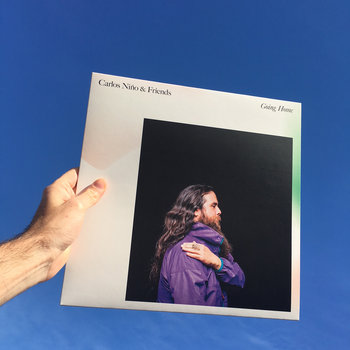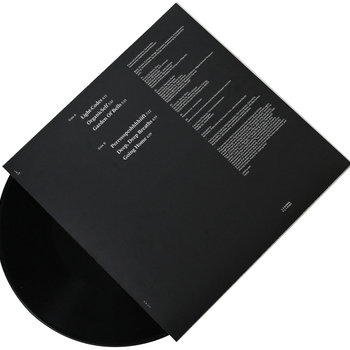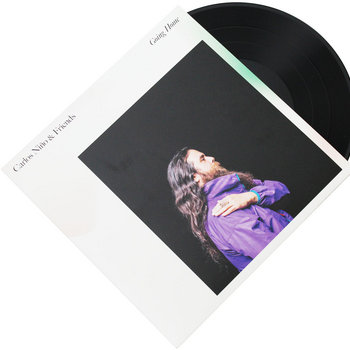 .
00:10 / 00:58
Merch for this release:
Vinyl LP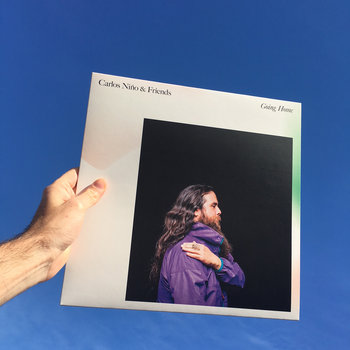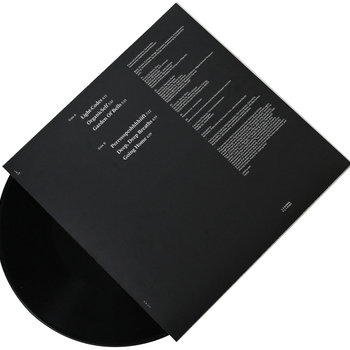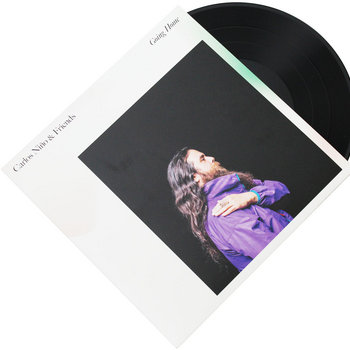 When his previous project, Build An Ark, disbanded, it opened the door for Carlos Niño & Friends. The collective now features a rolling roster of some 40 musicians, and was formed after the September 11th attacks as a way to reintroduce peace and calmness into the world.
"These are the people I'm closest with personally," Niño says of his collective. "They're literally my closest friends. They're on the record because of that, and because they're among my favorite musicians and people to collaborate with."
Where Build An Ark was built on big sounds, Carlos Niño & Friends aims at something far more intimate. Following last year's Flutes, Echoes, It's All Happening!, the latest album from the "& Friends" group scales down its predecessor's scope, reducing the tracklist from nine to six, and tightening the group of collaborators.
Flutes, Echoes featured an all-star ensemble: Kamasi Washington, Madlib, Jamire Williams, Dexter Story, Miguel Atwood-Ferguson, Iasos, and many others. Story, Iasos, and Atwood-Ferguson—along with Deantoni Parks, Josh Johnson, Jamael Dean, and SK Kakraba—appear on Going Home, but the album feels more personal, more subdued, reflecting its meditative subject matter.
Throughout Going Home, Niño functions as producer, composer, player, and sampler. All of the moments on the record are pulled from recording sessions that were either specifically planned for this record, or hidden away in Niño's vast archive. "OrganicSelf," for instance, centers around a Deantoni Parks drum solo that was recorded years prior. On album opener "Light-Codes," Niño deploys a Josh Johnson saxophone line he recorded while playing in a quartet, which also featured Story and Kakraba. "There isn't anybody on my record who doesn't give me permission and the opportunity to do what I do with whatever we're working on. That's a really amazing feeling to have," Niño says. This level of trust allows the musician to tweak and turn, to bend these fragments towards an overarching theme or shape he wants to move his music towards.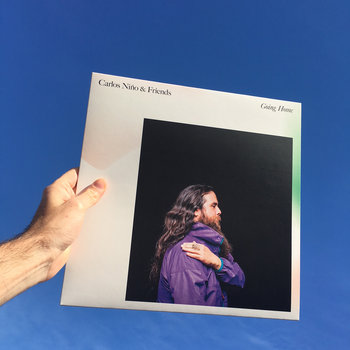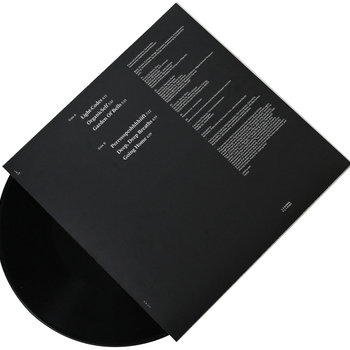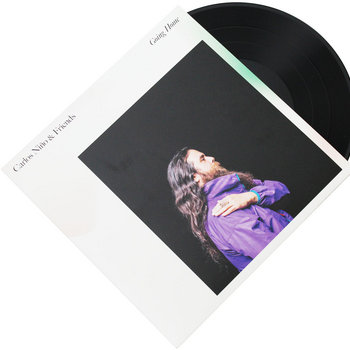 .
00:10 / 00:58
Merch for this release:
Vinyl LP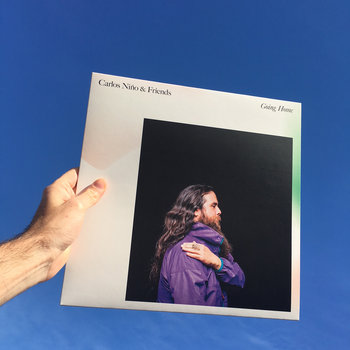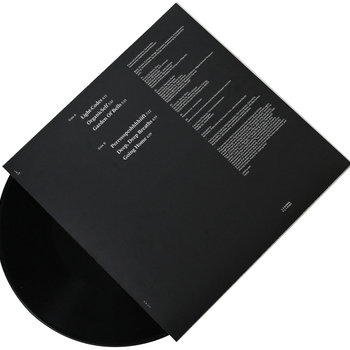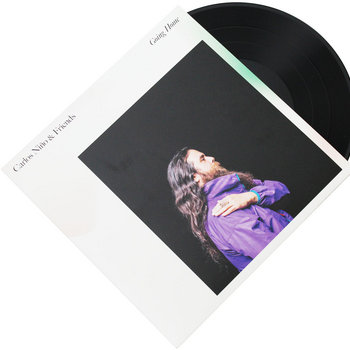 Over the course of his career, Niño has forged a tight relationship with Los Angeles multi-instrumentalist extraordinaire Miguel Atwood-Ferguson, who's seemingly involved in every important project emerging from the West Coast. "I don't know if I would really be OK not having Miguel on the record. If our schedules weren't right or something, I'd symbolically just have him on the LP somehow," Niño explains. "He's among the few people I say, 'Do whatever you want.' For the most part, I leave what he does almost exactly the way he's recorded and mixed it. I tend to find that I'm really into how he approaches the collaboration with me."
This shines through on "OrganicSelf," as Atwood-Ferguson's atmospheric string swells add texture to Parks's chugging drum beat. At times tense, at others relaxing, Atwood-Ferguson's arrangement leaves just enough room for the track to flourish. It's a feat—the sound of music slowly becoming visual; a brief detour into psychedelic cinema.
But above all, Carlos Niño & Friends is about the search for beauty amidst the noise. Niño's self-sampling technique and his cut-and-paste splice style attempts to glue together a fractured world; no warts hidden, every stone upturned in thet hopes of finding one perfect moment. "It's a process of creating, excerpting, and finding moments that can be turned into something else," Niño concludes. Going Home is an attempt to find what, exactly, that something else may be.
—Will Schube