FEATURES
Car Seat Headrest Finds Peace In "Denial"
By Michael Tedder · Photos by Philip Cosores · May 20, 2016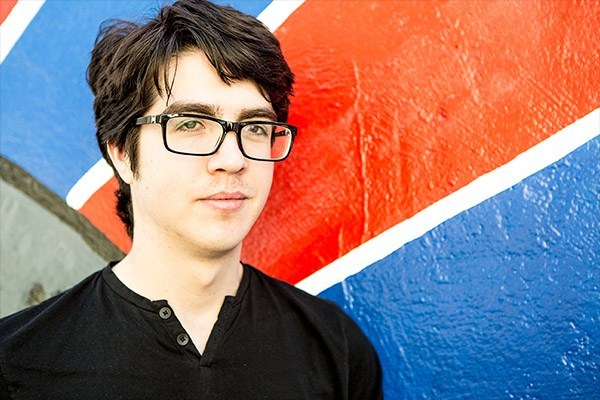 "I feel like I've been making albums long enough that I know when I've made a good one. This one seemed like a good one." —Will Toledo
Will Toledo, frontman, guitarist and creative mastermind behind Car Seat Headrest, is seated in a quiet lower-level interview room in the sprawling New York offices of the Beggars Group. The spacious grandeur of the building, which houses Toledo's label, Matador, as well as 4AD, Rough Trade and XL, stands in contrast to Toledo's generally unassuming look. He's wearing faded black jeans and a white-and-blue button-up over a Daniel Johnston t-shirt. There's a yellow sticker on his shirt that says, "Cute!" that he got from a visit to the BuzzFeed offices earlier in the day.
It's a late April afternoon; in a few weeks, Matador will release Car Seat Headrest's new album, Teens of Denial, and expectations loom large and heavy. The headline for Salon's interview with Toledo read, "You're welcome, indie rock fans: Meet your next favorite album." Toledo finds all of this rather worrisome.

"That's the sort of thing that gets people's bile up," he says, "and starts the negative reaction chain."
But if Toledo didn't want people to get excited about Teens of Denial, then he shouldn't have made such a dynamic, smart, tuneful album. Denial is packed with witty, insightful lyrics ("It's more than you bargained for/ but a little less than what you've paid for"), thoughtful examinations of depression and hopelessness, unpredictable song structures and anthemic choruses that hook right into the brain's pleasure centers. It's so good that Toledo just can't help congratulate himself — albeit, in the most modest way possible.
"I feel like I've been making albums long enough that I know when I've made a good one," he says. "This one seemed like a good one." 
In conversation, Toledo is polite, thoughtful, and continually unimpressed with his achievements. He's also seemingly allergic to hype. At only 23, he has the measured perspective of a music veteran. Teens of Denial is his second album for Matador, but it's his 11th overall. "As I was saying to some other people, it's easy to avoid a sophomore slump when you're about 10 albums past that point."
Born and raised in Leesburg, Virginia, Toledo absorbed the Beatles and Who songs that were playing on oldies radio, and got into Nirvana and Green Day when he was in middle school—which is also when he started pursuing music. "Before I was really writing full songs, or before I knew how to play any musical instruments, I was writing lyrics and coming up with fake tracklists for albums." He got his first guitar in junior high, and by the time he got to high school he'd filled a journal and half with song ideas. Next, it was a laptop and a drum kit with which he started making albums, giving them to his friends when they were completed. "It wasn't really making an impact, and people weren't listening to it," he says. "So I started Car Seat Headrest just as a purely online thing."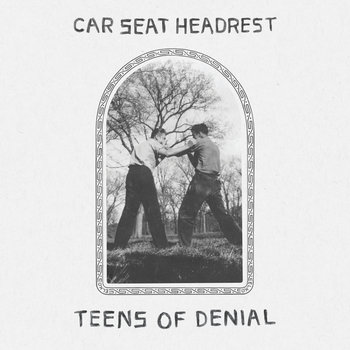 .
00:10 / 00:58
Merch for this release:
2 x Vinyl LP, Compact Disc (CD)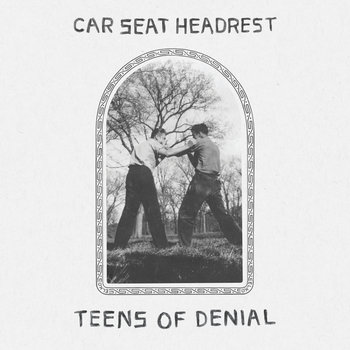 In 2010, Toledo made the first four Car Seat Headrest albums (titled 1, 2, 3, and 4) and uploaded them to Bandcamp at the end of his senior year, recording and releasing them a month apart from one another. He kept the name when he went to the College of William and Mary in nearby Williamsburg (he majored in English and minored in Religion). He played live occasionally, but couldn't keep a steady line-up because his bandmates kept graduating. "We never toured, because we had school," he says, adding, "We weren't that good, either." Undeterred, he kept writing, releasing several more albums through Bandcamp. (He doesn't quite write a song a day, but he says he's always collecting musical bits that he will flesh out later.)
"Back then, you couldn't get your stuff on iTunes unless you had some sort of label deal, basically," he says. "And I looked at Bandcamp, and it was all stuff that I wasn't able to find anywhere else, really. It was album focused,  which none of the other sites were. They were usually more song focused."
After graduating, Toledo moved to Seattle, determined to find a solid lineup for the band so he could pursue music full-time. He met drummer Andrew Katz through Craigslist and, at the first gig they played together, they met guitarist/bassist Ethan Ives, who opened as a solo act. Seth Dalby, a friend from Virginia, later joined as full-time bassist. At the time, Toledo was "crashing with friends rent-free," but those friends got hit with a huge property tax bill, and he was going to start looking for a retail job to help out. "I was literally looking for 'Help Wanted' signs on the way to the café, which is where I had to go to use the Internet, because we didn't have wi-fi at the house." Instead, when he checked his e-mail, he found a note from Matador Records founder Chris Lombardi. One of Lombardi's friends and former interns made a habit of combing through Bandcamp on a weekly basis in search of new artists, and had brought Car Seat Headrest to his attention.
"That e-mail really changed everything for me," Toledo says. He immediately doubled down on band practice and, last summer, re-recorded highlights from his back catalog in a professional studio. The resulting album, Teens of Style, was Car Seat Headrest's debut for Matador and Toledo's formal entry into the music industry. ("I think it was a good way to break in," he says matter of factly.) The reviews were positive and the buzz was substantial, but Toledo was already on to the next album.
For the follow-up, Matador paired Toledo with Steve Fisk, an old friend of the label and a veteran producer who had worked with Low, Nirvana and the Afghan Whigs. "One of the first things I look for [in an artist] is that there's already an aesthetic," Fisk says. "There's already a commitment, there's already something that's worked out and ready to record, as opposed to somebody who is floundering and doesn't know what they want to do." He recorded the group live to analog tape in a few small studios; initially, Fisk had taken Toledo to a larger room, but the singer demurred, finding it, "too professional."
"Will did a really good job of jumping in and learning the tricks," Fisk says. "He wasn't used to ProTools at all, but he was doing cool stuff right away."
Much of Teens of Denial is preoccupied with Toledo's last year of school, a time when he was filled with anxiety about an uncertain future, and struggled with both his mental health (as he sings in the album's first song, "You've got no right to be depressed/ you haven't tried hard enough to like it") and too much self-medication. He knew what he wanted to write about, but was having trouble bringing it together. "I just wasn't sure what I wanted from it," he says. "Then I listened to [Kendrick Lamar's] To Pimp A Butterfly. It was really like, 'Here's a template for making a really great album in 2015.'"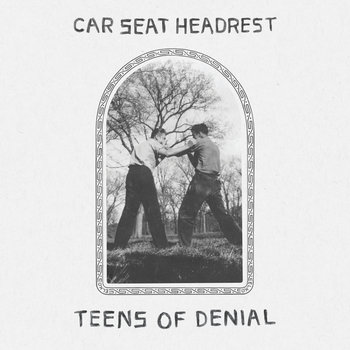 .
00:10 / 00:58
Merch for this release:
2 x Vinyl LP, Compact Disc (CD)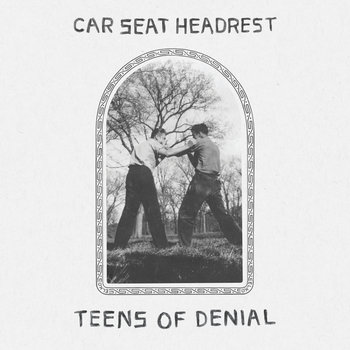 While Denial is mostly a guitar-bass-drums affair, Toledo approaches it with a hip-hop producer's sense of intertextual playfulness. He incorporates lyrics and melodies from Dido's "White Flag," and there were also plans to nick the chorus of "Sweet Caroline," but Neil Diamond said no. (Another complication emerged after the album was completed. A week before release, Matador Records had to recall vinyl copies of Teens of Denial because Ric Ocasek declined to authorize an interpolation of the Cars' "Just What I Needed" on the song "Just What I Wanted/Not Just What I Needed." Toledo made a last-minute edit to the song, retitling it "Not Just What I Needed.")  
Despite borrowing structural cues from hip-hop, Toledo's lyrics and style frequently reference the college rock and indie rock canons (he once sang, "When I was a kid I fell in love with Michael Stipe"). On Teens of Denial, he mixes and matches David Byrne's wry, jittery perspective on life's indignities with Sonic Youth's intellectual cool and Dinosaur Jr.'s vulnerable freakouts. The result is something that feels distinctly his own. "I think the specific mental spin that I put on things, I kind of assume it will be enough to make it feel like more than just an exercise in pastiche," he says.
Fisk agrees. "It's one thing to have influences, but what you make out of them is important to me," he says. "Will's definitely very, very original. I get young people asking me if he sounds like this guy from the Strokes, or Stephen Malkmus or whatever. To me he sounds like Ray Davies. He goes back that far."
Like his inspiration Lamar, Toledo also plays around with persona; many of the song titles refer to a character named Joe, who gets kicked out of school for using drugs and proceeds to spiral downward. Toledo added this nuance to the album late in the game when, "it made sense to me to sort of distance myself. Because I already was moving away a little bit from being the sort of person that the album was about."
Teens of Denial is dense with historical and cultural allusions. "The Ballad of the Costa Concordia" is a multi-part epic that uses the wrecked Italian cruise ship as a metaphor for struggling to grow up; "Drunk Drivers/Killer Whales" is based in part on the documentary Blackfish; it eventually climaxes with the cleansing refrain, "It doesn't have to be this way."
"He's a very self-pitying character," Toledo says of the titular drunkard. "And then you have the contrast with these creatures who have suffered their whole lives for very different reasons. I watched the documentary again and ended up feeling guilty about the song. But I think there's something transcendent about the bridge that makes it redeemable, in my eyes."
"Destroyed By Hippie Powers" is a look at a house show gone wrong, paying tribute to the band's DIY beginnings while moving rapidly, both lyrically and musically, from studied nonchalance to panic to desperation to total chaos. "It was inspired specifically by this one DIY venue in Williamsburg called The Meridian. The shows were intense, and not really in a fun way. We would play and the crowd would be going nuts, but it never felt like they were going nuts for us. It just felt like it was for the sake of going nuts," he says. "At one point I had the mic bashed into my face, and I had to get my teeth drilled down a bit, because they chipped. So, that was frustrating."
Because it would be weird if Toledo didn't include an unexpected reference, the song also features a lyrical allusion to Frank Sinatra, who shows up at various points throughout the album and has also become something of a spiritual guide for Toledo. "I read a biography on him when I was finishing up the album. That inspired me, and it really had nothing to do with his music," he says. "It was just about his career arc."
"There was a point when he had had all this success, and he quit and moved back to New York. And there was just sort of a lull where he wasn't getting any work, and was just worried about his future. And that was exactly the place I felt I was at in Seattle," he says. "The struggle of his story, and the fact that he ultimately broke through was encouraging. He was just a very compelling character. And I felt that his grittiness and determination and anti-social tendencies pretty accurately reflected the Joe character on the album."
While it might be a stretch to hope for Car Seat Headrest's answer to Songs for Swingin' Lovers, Toledo says the two Teens albums serve as a capstone for a difficult time in his life (though he says he might release an outtakes album called Teens of Exile at some point). The next album will reflect that change. It might even be happy.
"I'm in a much better place than I was when I started writing this. Just because my life has moved on, and I've got a trajectory that I can see," he says. "I'm excited for the future. So the next thing I release is definitely going to be a lot more positive."
— Michael Tedder
— Photos by Philip Cosores