FEATURES
In the '80s, Cafe Turk Brilliantly Fused the Music of Their Home Country With Disco and Pop
By John Thorp · January 08, 2021
In 1985, musician Metin Demiral loaded the first vinyl pressing of Pizza Funghi, the debut LP from his group Cafe Turk, into his BMW and set off to Berlin from Switzerland. Demiral, who moved to Switzerland from Turkey in the '70s, had recently won a competition hosted by the widely-read Turkish language newspaper Hurriyet, and spent double the amount of the prize money recording an album that was far ahead of its time. Combining elements of psychedelic rock, disco, reggae, and kosmische, Demiral crafted a record that fused the music of his early childhood with the new sounds he was obsessively consuming in Europe. However, even before the album could be released, Demiral's progressive vision was met with resistance.
"In 1981, there was a military coup in Turkey," explains Demiral, speaking from his home in Switzerland. "The regime was the root of all of these restrictions. They wanted to cut out what they saw to be communism and, let's say, 'modern influences' for the younger people. At that time, I was disappointed. But we still had attention from the Turkish press and even from the radio. They listened to our masters, but [in the end] it was always the same; 'We love your music, but it's just not possible.'"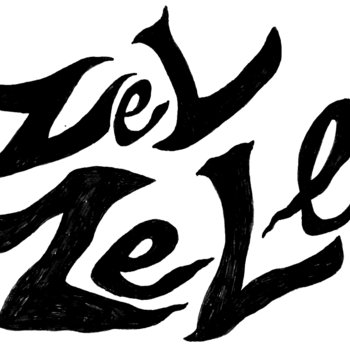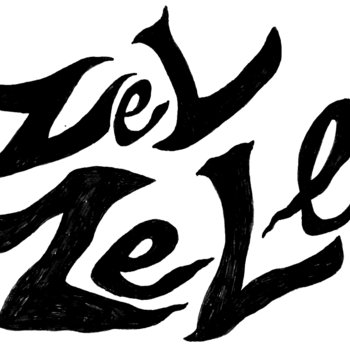 Merch for this release:
2 x Vinyl LP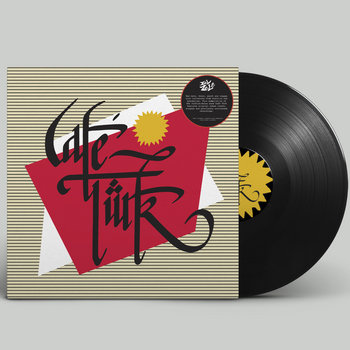 Determined to get his music heard, Demiral decided to venture to Berlin. By the early '80s, Germany had a large German-Turkish population in its cities and larger towns, particularly following family reunification laws in 1974, which allowed the relatives of skilled workers to gain permanent residency.
"We had no contacts in Berlin, nobody," recalls Demiral. "A friend of mine was a teacher, a very good guy, and loaned me the money to print these records. There was a label called EFA in Berlin, so we went to their office in order to sell them a few records. After a few days of us trying, I think they bought 50. We also just sold the record on the street, so we had the attention of the people. It was our first time in the city, so we bought some alcohol and just had a good time."
A year after his road trip, Metin was surprised to receive a phone call from the culture minister of Nuremberg, who had happened across the album and wanted Demiral to reunite the band (which had fizzled after the initial resistance) for a special public performance designed to celebrate the country's emerging cultural diversity. So began the second era of Cafe Turk—one that earned them a glowing live reputation that kept them on the road for years to come.
"We played a lot of big festivals that were free for everyone, and that was a good opportunity. We had a very open audience—although more German than Turkish," says Demiral. And while the music seemed to baffle people of all backgrounds, Demiral laughs affectionately when he notes that the band soon had a cult following of fellow "hippies and freaks".
Merch for this release:
2 x Vinyl LP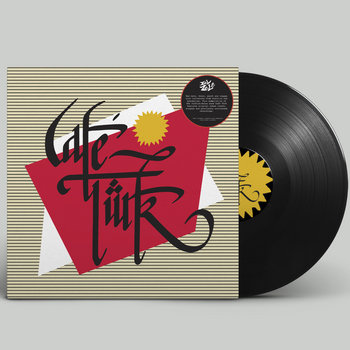 "We were a strange type of band," he admits. "We'd play one song for 10 or 15 minutes, and it would start to get pretty ecstatic. We were very strong at communicating with the people, and we just pushed them to dance. That was our aim."
Whether they were singing in German or Turkish, Cafe Turk's music was defined by its fundamental groove. Opening track "Haydi Yallah" is disco that could steamroll a dance floor both now and back then;"Kimin İçin' owes an endearing debt to David Byrne, and
"Şöyledir (Early Take)" weaves magical spell of space funk. That diversity reflected Demiral's feverish record buying obsession, which began at age 14 when he'd seek out LPs by Deep Purple, The Beatles, or Santana in the markets of Kars, the Turkish city near Armenia.
Merch for this release:
2 x Vinyl LP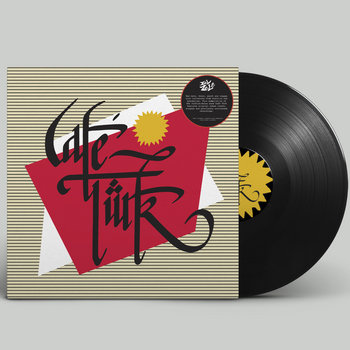 "Kars was very nice and multicultural at the time, there was great freedom over there," he says. "And then, when I came to Switzerland, everything that I liked I made copies of. This was very important."
Although Demiral and his band were finding cult fame in Germany, back home, their music was still hard to come by. TRT, Turkey's state-funded broadcaster, tended to refuse songs that blended both western and traditional Turkish music in order to avoid "degenerating" Turkish folk music. So Demiral instead kept looking forward. The band dissolved in 1990, but he's kept his head firmly in musical culture, first as a sound engineer and, in recent years, as the owner of a nightclub in a converted Swiss cinema. And he's still surprised that his music has become a favourite among collectors of esoteric music.
"I had heard that people were trading our records for nearly 100 euros on Discogs, and of course, it made me proud", he adds. "But I didn't expect this. It was in the past."
Now, Metil has been digging through old DAT tapes, uncovering an archive of live recordings and studio sessions, revisiting the potential of a project born of unique historical circumstances. While Cafe Turk only produced two complete albums, the band's legacy both live and on record serve as a potent reminder of music's optimistic power to push against borders.