FEATURES
Finding C. Memi: Bitter Lake Recordings and Japan's '80s Synth Scene
By Kevin Warwick · November 21, 2017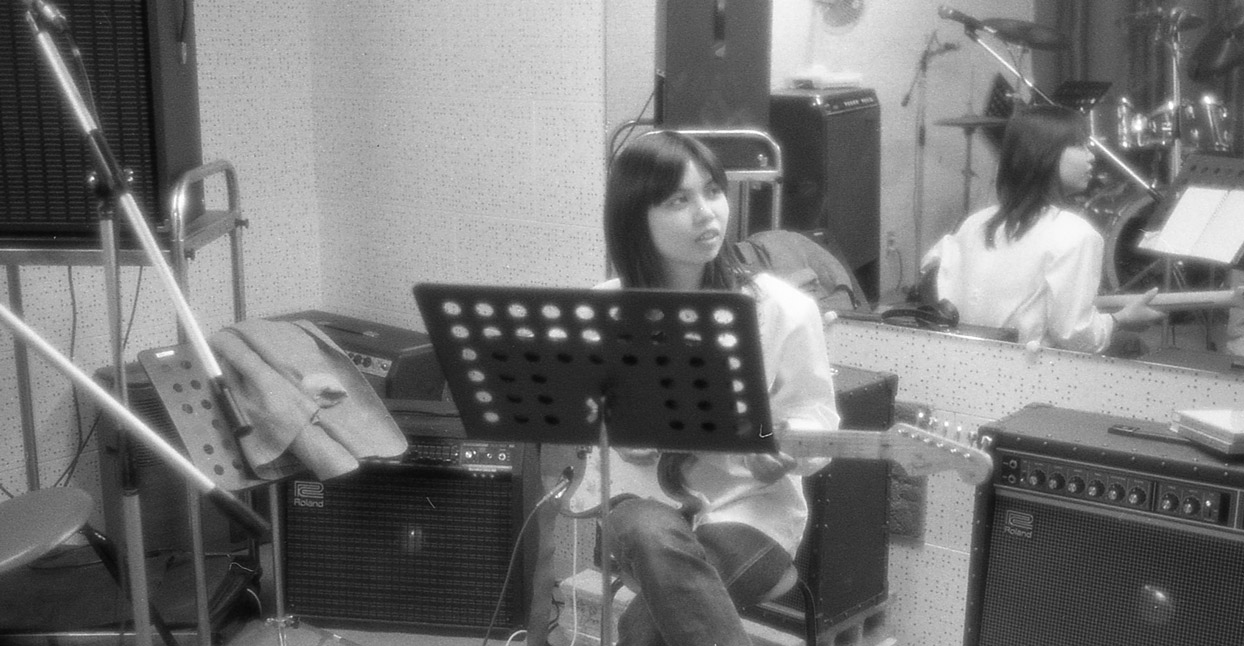 "I never thought booking shows for [hardcore bands] Death Side and Warhead would help me reissue weird Japanese synth records from the '80s," says Adam Whites, founder of rock-solid Brooklyn hardcore-punk imprint Katorga Works (home of Pure Disgust, Vanity, Vexx, etc.) and owner of Bushwick record shop Material World. Whites's zeal for Japanese punk and hardcore—and the crate-digging it requires—also helped open up the world of Japan's obscure '80s new wave microscene. That, in turn, led to the formation of his new reissue label, Bitter Lake Recordings.
According to Whites, the intimacy of Japan's underground music scene is such that a classic hardcore band, like Death Side, is usually only one or two degrees of separation from a synthwave group with a wildly different sound. He used the connections he had gathered from booking punk shows in NYC and putting out records on Katorga Works to establish Bitter Lake. "I travel to Japan a few times a year, and had basically run out of Japanese hardcore records to buy," he says. "I own most of them now—even the super rare ones. So I branched out."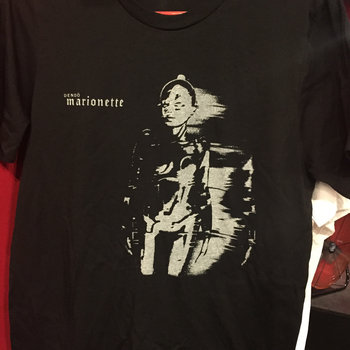 .
00:10 / 00:58
Merch for this release:
Vinyl LP, T-Shirt/Apparel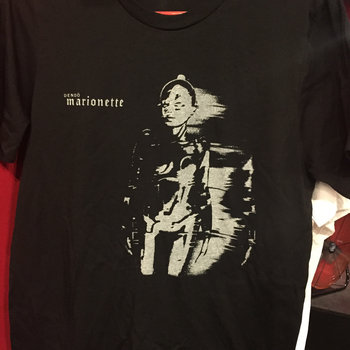 In 2016, Whites happened upon C. Memi's 1983 Heavenly Peace EP at a Disc Union in Shimokitazawa. He was sold enough on its stark cover art and the accompanying description, featuring keywords "minimal" and "synth," to take the $50 gamble to purchase it. Memi was a former Osaka folk musician who, in the late '70s, repositioned herself as a new wave artist, thanks in part to her admiration for the colorful New York scene at the time. Already in the process of collaborating with record store manager Kazuhiko Sazanami (of Osaka's Punk and Destroy) on Bitter Lake's first record—an LP by icy new wave cult band Dendö Marionette that combined their 1981 self-titled flexi and 1982 unreleased EP—Whites leaned on Sazanami to get in touch with Memi. Not long after his first contact with her, she sold him 15 deadstock copies of the record. Then, they began to talk about a reissue through Bitter Lake.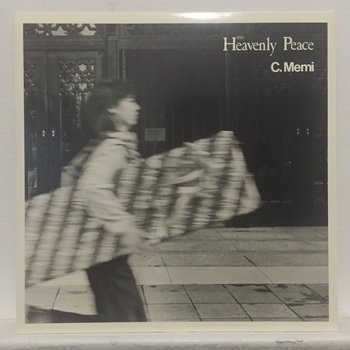 .
00:10 / 00:58
Merch for this release:
Vinyl LP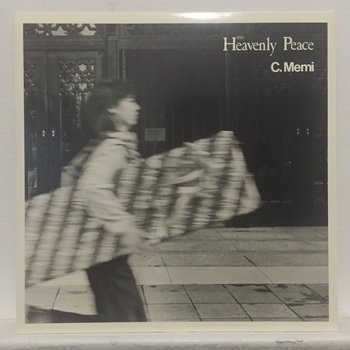 Born in 1955, Memi grew up in Osaka, and was a teenager during the American folk music boom. That Western sensation took root in late '60s and early '70s Japan, thanks in part to the country's too-steady reliance on traditional Japanese music and stagnant showtunes. Memi explains, "Everyone who liked music back then listened to music from overseas." She cites the 1970 Woodstock documentary as an important personal touchstone, as well as her sister's Beatles records. The impact of the music influenced Memi to pick up a guitar and form the folk music duo Anzu (which in English translates to "Apricot") with a high school friend.
Anzu was not long for the Japanese folk scene, however, releasing just one single via CBS Sony in 1973 and disbanding two years later. Memi describes the period following the duo's dissolution as "a time of disappointment," during which she also became part of a failed folk group called Windy Soup. In 1978, Memi decided to travel to America and explore the country via Amtrak. She spent 10 days in New York, quickly becoming inspired by the city's bustling new and no wave East Village art scene: Blondie, Liquid Liquid, and Talking Heads. Upon her return to Japan, she drastically rejiggered her sound to fit the Western movement, enlisting keyboardist Toru Saito, bassist Yasuo Ueda, and drummer Jun Iwasaki to form the band Neo Matisse.
"Neo Matisse made music and art a collaboration," Memi explains. "I felt that music was one with art in New York." (The Talking Heads actually visited Japan for a short string of dates in the summer of 1979, one year after Memi's return home. She calls that "good timing.")
The band's first single, 1980's self-released "No Chocolate" b/w "Dream's Dream," is a jagged new wave wild-out, with C. Memi's piercing screams pushing against stabbing piano runs. An unpredictable rhythm flails forward before branching out into what sounds like straight-up improvisation. The track summons a similarly defiant vibe as the surging NYC scene of the late '70s. "That 'No Chocolate' single is very punk," Whites asserts. "It's a herky-jerky and energetic track with no synth and mostly guitar and drums. And Memi is just freaking out on vocals."
Contrast that with the Heavenly Peace EP, which will be Bitter Lake's first C. Memi reissue. Out February 14, 2018—exactly 35 years to the day since its first release—the record will be cut as a 12-inch at 45 RPM rather than a jam-packed seven-inch at 33 RPM, like the original. Featuring accordion-filled, '60s-style French music sung in Japanese on one track ("C'est Une Chanson") and dreamy minimal synth and hazy vocals on another ("Heavenly Peace"), the eclectic five-song album is a patient laboratory experiment by C. Memi to find a proper solo aesthetic. Heavy with synths, Heavenly Peace is devoid of drums and the live-band feel of "No Chocolate" with Neo Matisse.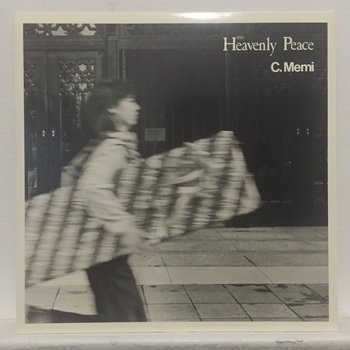 .
00:10 / 00:58
Merch for this release:
Vinyl LP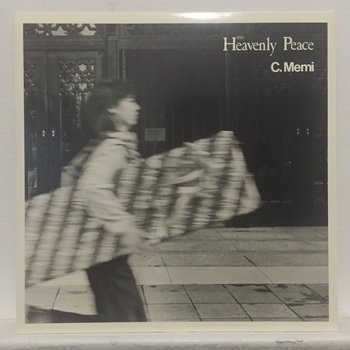 Whites was enamored of the record's simple structure and its grab bag of influences. "The first type of music I got into was new wave," he says. "I was 11 or 12 buying Human League CDs out of the dollar bin. Then my focus shifted once I was introduced to punk and hardcore. But when I moved to New York City in my late teens, there was a resurgence of minimal synth artists. Wierd Records and Wierd Party were coming up at the time. I felt like I had been living in a bubble. I started getting into obscure synth music, and Bitter Lake combines two of my favorite things: synth pop and Japan."
If the Heavenly Peace reissue sells well—and based on the clamor for the excellent Dendö Marionette LP, the odds are very much in its favor—Whites plans to follow that up with the "No Chocolate" single, and then potentially reissue a 1982 album that Memi recorded with Neo Matisse in Koyosan, Japan, but didn't release until 2003 (on a one-off imprint, and on CD only). Titled simply Neo Matisse Koyasan 1982, the record falls somewhere between the sounds of her other two efforts, featuring a prog-forward, orchestral-synth polish. There's a version of "No Chocolate" on it that's less a detour from the original than a full-on reworking.
Obscure, but by no means unknown, C. Memi has had others approach her about reissuing her records over the years. She says that portions of her solo material have been used in Japanese club music, while she's also received cursory offers from imprints in Poland and Germany, the latter of which was hoping to focus on "No Chocolate," specifically. But without copies of the original tapes, she says those talks quickly fizzled. "Adam is different, and we communicate well," Memi explains. "And I feel very happy about reissuing in the U.S."
For a Japanese artist who reveres the New York new wave scene of the '70s, and who molded her sound to reflect that, there's probably some validation in knowing that her music will be available within that same incubator—and released by a New York label to boot. Following the release of those early '80s records, Memi raised and supported two daughters by working in radio as a scriptwriter, and eventually helming a pop music program. After an Anzu single turned up on a 2001 Japanese compilation album, one radio producer even suggested she compile a retrospective CD. Released in 2002, My Song focuses on and documents Memi's early folk era. There have been a number of starts and stops for Memi over the decades, but she never totally abandoned music. She says that she hopes that the reissued records will help inspire other young women to make music.
Whites feels fortunate to have formed a partnership with C. Memi so early on in the evolution of Bitter Lake. While Katorga Works is an established, well-regarded hardcore punk tastemaker—one with a few projects still in the works—Whites is not shy in saying that Bitter Lake is what he's currently most excited about. He aims to peel back the layers of the Japanese underground in the same way he's given exposure to the Western hardcore-punk scene.
"I'm not trying to reissue Gauze records or the Stalin or popular Japanese bands known by the West," Whites says. "I hope I can share what I'm discovering, learning about, and falling in love with. I want more Western people to hear music that only exists in Japan. Bitter Lake is very much a passion project, and I think it shows."
—Kevin Warwick