FEATURES
Bullion's Brand of "Mutant Pop" is Far Removed from His DJ Beginnings
By Andy Thomas · June 25, 2020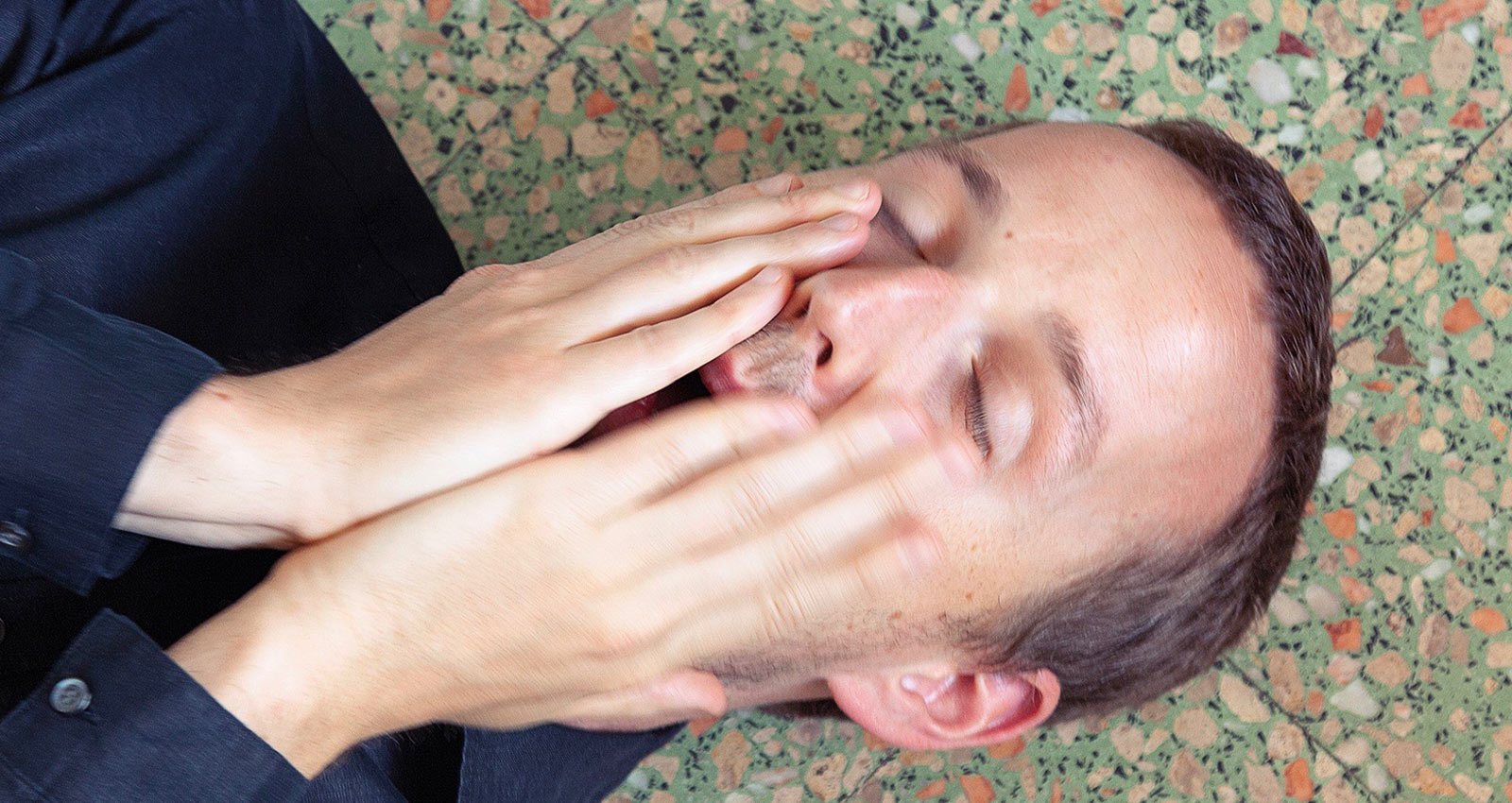 In 2018, Nathan Jenkins, who records as Bullion, left his new home in the hilly Alfama neighborhood of Lisbon to take a road trip around the Portuguese coast with musician friend Will Westerman. "The friends I moved to Lisbon with had bought a 1987 Renault 9 Super, and we took trips to the beautiful secluded beaches in Arrábida," says Jenkins, now back in London during lockdown. "One time, we visited this town called Sesimbra and wandered the streets and up into the suburbs. It was all a bit spooky and quiet. Eventually, we came across this hotel that felt stuck in a Twin Peaks timewarp with a ballroom full of American retirees and an old dandy playing lounge music on a Casio keyboard."
Back in his Lisbon studio Jenkins continued to work on what would become the EP We Had A Good Time. (He had begin working on it in London previous to this.) The laid back vibe of Alfama and the strange encounter in the hotel helped give the record its very specific atmosphere—both quietly meditative and slightly disquieting. "When we got back to my studio, Diego Herrera and I spent a few days making some music together and out of that came the rough idea for the title track for We Had A Good Time. I was half cut from food poisoning from the seafood I'd eaten on the road trip the previous day, so that made it all rather hazy," remembers Jenkins.
.
00:10 / 00:58
The woozy leftfield pop of We Had A Good Time, with lyrics inspired by a John Berger book Jenkins was reading at the time, is a long way from the music he began making back in 2007. Recorded in his West London bedroom, Bullion's debut Pet Sounds: In the Key of Dee mashed up passages of the famous Beach Boys LP with samples of J Dilla beats. Soon after, Bullion began work on his "non LP": nine of his own tracks constructed from samples and blended into a 20 minute extended mix. "I had this silly perception that samples had to come from vinyl," he says.
The savvy use of unusual samples taken from both bargain basement finds and YouTube clips made the resulting LP, You Drive Me To Plastic, feel like a modern day version of Double Dee & Steinski's Lesson 1, 2 & 3. "The basic thinking was to find great samples, and get them to work together," Jenkins says. "Some of it was incidental—dropping the needle on a record with a beat playing in the background, and magically the timing and phrasing worked. Other tracks took hours of programming and editing to get to something interesting."
.
00:10 / 00:58
But it wasn't until the formation of his label DEEK, which he co-founded with Mikey Stirton, that Jenkins started to pursue his own particular brand of mutant pop in earnest. "My childhood bedroom was above my Dad's study where he worked and played music to keep himself company. That's no doubt responsible for me leaning towards not-at-all guilty pleasures like Annie Lennox, The Pet Shop Boys, and Madonna," he says.
Jenkins's 2016 LP Loop the Loop featured a host of guests from the DEEK community, including bassist Ben Reed, multi-instrumentalist/producer Jesse Hackett (aka Elmore Judd, Jenkins's partner in Blludd Relations) and folk singer Laura Groves. And while it's a collaborative effort, Loop the Loop is driven by the offbeat production and the quietly leftfield vocals of Jenkins.
Two more electronic EPs, followed "All Abawd" and "Blue Pedro" on which the producer fused ancient Celtic folk music with contemporary production.
That album would prove to be a turning point for Jenkins, who had begun to turn his back on clubs and DJing after developing tinnitus—a malady that ultimately led to his move to Lisbon, where he found the creative environment he was looking for. "I'd predictably watched the film Lisbon Story," he says, "And I'm not immune to romanticizing places based on films and books. The first place I lived was in the shadow of the house Rüdiger Vogler stays at in Lisbon Story, and I found that the city very much lived up to its romantic image."
And while his early work was all about cramming in as many samples into a tune as possible, Jenkins's aim now was to strip things back to unearth the perfectly crafted song waiting beneath. "One thing I've found useful as a way to balance indulgence with pop-sensibility, is challenging myself to keep songs short," he says. "It's the first thing I pay attention to when working with new people. Losing a minute or two forces you to face problems and be more decisive about the strongest ideas."
As for how Jenkins has coped creatively with the lockdown back in London: "On a practical level, not having access to my studio means monitoring on headphones," he says. "Not so good for my tinnitus as the temptation is to turn it up and up. Healthy volumes aren't so fun, so I'm working in shorter bursts as a result, which is an excellent development."