FEATURES
How Brutus Went From Refused Tribute Band to Reinventing Punk
By Jamie Ludwig · June 12, 2017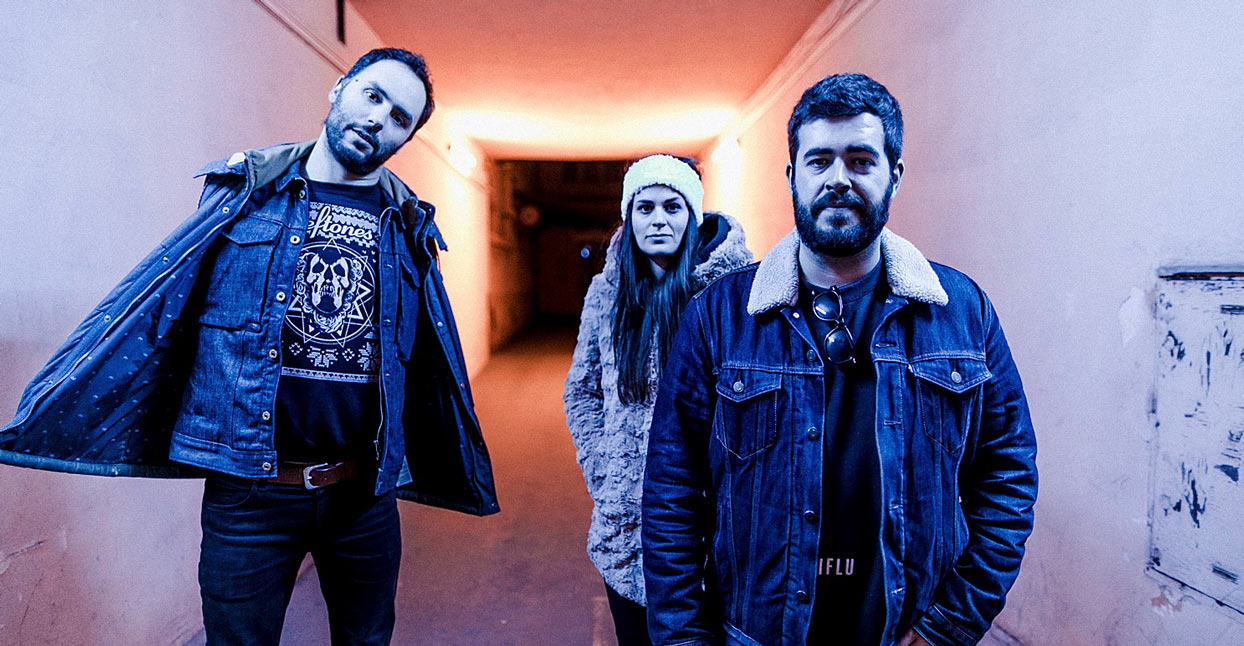 "Normally when you start a band, you say, 'I want to play a metal band,' and you just find friends who want to play thrash metal," says Peter Mulders, the bassist for the Belgian group Brutus. "Or you say, 'Let's start with all punk rock minded people, and start a punk rock band.' For us, it was totally different. We wanted to play as a three-piece, but we had no idea how it would sound." They may not have been able to articulate exactly what they wanted in the beginning, but instinct, and a shared interest in musical exploration, led to powerful things.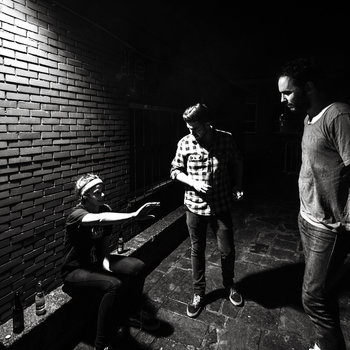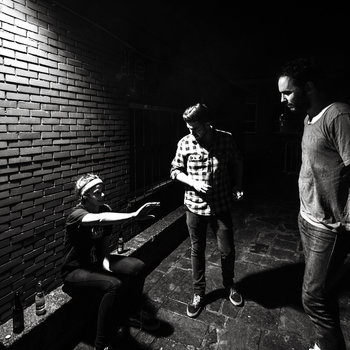 The seeds for Brutus were planted when drummer and vocalist Stefanie Mannaerts joined Mulders's Refused tribute band. Impressed by each other's musicality, the two decided to launch an original project, and recruited Stijn Vanhoegaerden to play guitar. And while there's not much on Burst, the group's debut album, that sounds like the Swedish hardcore legends, there is something poetic about the fact that playing songs from The Shape of Punk to Come night after night inspired the trio to imagine the same. Burst is an explosion of urgent punk and hardcore with soaring, post-rock atmospheres, and blackened, metallic ecstasy—a tug of war between musical complexity and feel-good accessibility.
Much of it is held together by Mannaerts's voice, which goes from spitfire melodies to heart-wrenching screams, to a soft, velvety hum—all the more remarkable given Mannaerts's initial reluctance to expand her role. "It was a bit hard to accept because I didn't like how it sounded at first," she says. "Now I'm in a better place in my head as a singer—I've accepted the fact I'm a singer."
The group spent their early years touring around Belgium and releasing three, two-song EPs (collectively assembled here). By 2016, they were ready to work on a full-length. On a whim, they reached out to Vancouver-based producer Jesse Gander (Japandroids, Anciients, White Lung), who responded almost immediately. A few months later, the band decamped for Canada, where—fueled by vegetarian sushi—they spent three weeks at work in the studio.
Traveling halfway across the world for a recording session may be a risky move for a relatively new band, but Mannaerts says it was "The best decision we could've made." Mulders agrees. "There are a lot of great studios [in Belgium], but they're more expensive, and I knew that every day somebody would come along to say, 'Hi.' In Canada, it was just the three of us all the time, and it really shaped us as a band. There's Brutus before we went to Canada, and Brutus after we went to Canada. It was three weeks of hard work, and wanting to be the best we could be on the record. We were all focused on that. There was nothing else."
Even a cursory listen to Burst shows that the isolation and focus paid off. From the peak-scaling riffs on opening track, "March," to the unlikely merger of blast beats and anthemic choruses on "Crack / Waste," to the icy summits of "Not Caring," Burst immediately hooks the listener, its songs packing enough surprises to fill a choose-your-own-adventure novel. As successful as its left turns and experimentations are, the record's core lies in its moments of straight-forward rock, like standouts "Drive" and "All Along."
The combination of these two sides of the band's musical expression, along with Mannaerts's impassioned vocal rasp, create an overwhelming sense of honesty; forget nuance, what you hear is what you're going to get. This is a sharp contrast with Brutus' lyrics, which are often left intentionally vague. For her part, Mannaerts offers few clues. "I just sing what I know," she says, saying that Mulders and Vanhoegaerden contribute to the lyric-writing process as well. "If there's something that needs to be said, it doesn't have to be hand-written by me," she says. "If I believe it, it's OK. I don't mind being a speaker for another person's thoughts."
One song she is willing to talk about is "Baby Seal," a seemingly sweet tune about a family of sea mammals that, sadly, ends in tragedy. "I'm a ridiculous animal lover," she says. "I just thought it would be fun and light to just sing about something that hurts me in another way," Mannaerts says. Despite being the hardcore equivalent to Bambi's mother being shot in the woods, the song showcases a lighter, quirkier side of the band that might otherwise be lost in the hammering riffs. "We have a lot of humor and a lot of fun," Mulders says. "For me, if we have a record there must be a little bit of weirdness on it. That kind of stuff is also part of Brutus. 'Baby Seal' is one of the songs that's like, 'Fuck it, let's just say it like that.' We don't care about 'crucialness.' That's not who we are."
That irreverent streak has also been known to show up in Brutus' live shows, where Mannaerts has developed a reputation for making funny quips and verbal jabs between songs. "Sometimes I think I shouldn't do this," she laughs. "Sometimes we have a really cool audience, and they're clapping, and I start saying stupid things. I have word vomit. It's just, I feel it and I can't help it."
With Burst already making waves and the band gearing up for a lengthy summer tour, more audiences will have a chance to experience the band's wit—and pulverizing live performances—firsthand. And Brutus is ready for them. "What we recorded—those 11 songs—is the first step," Mulders says. "Now we really are a band. This is us, and this is what we made. Just knowing that does something in your head. It's like, 'Now, it's for real.'"
—Jamie Ludwig