FEATURES
Brandon Can't Dance Relates to Jack Torrance
By Andrew Parks · January 25, 2017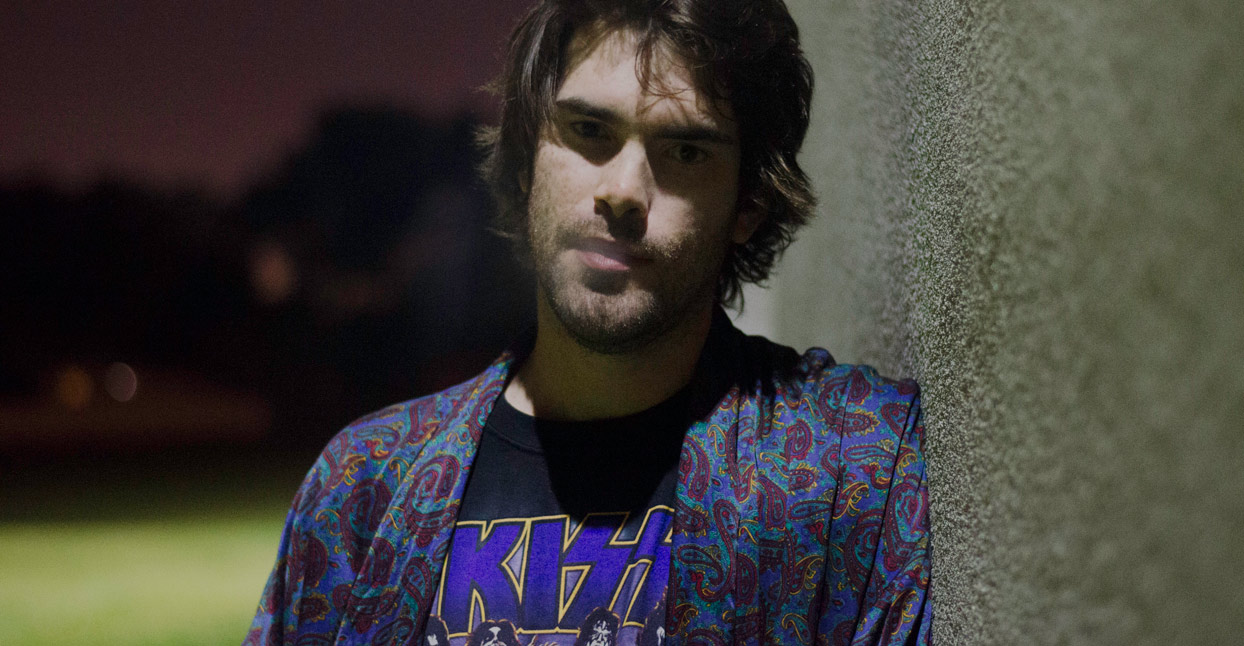 When Brandon Ayres was 13 years old, the future Brandon Can't Dance frontman felt torn between three part-time pursuits: skateboarding, drawing, and music. Typical adolescent stuff, really. And while the first two eventually fell by the wayside, as teen dreams often do, Ayres couldn't stop trying to awkwardly top indie rock auteurs like Silver Jews and Beck.
The only problem was his limited means: a worthless computer mic and primitive Microsoft program. Aryes persevered, though; a growing obsession with recording resulted in the avant-pop architect trying to learn everything he could about cutting tracks, whether that meant playing "(I Can't Get No) Satisfaction" over a karaoke tape deck, or melding his own two-chord melodies with absurd lyrics on a newly acquired 4-track.
"I'm not big on computer recording programs," Ayres explains. "With anything though, the more you work at it, the better it gets. The less influence you take from the outside, as far as proper technique, the more it becomes your own style."
A cursory look at Brandon Can't Dance's sprawling back catalogue reveals just how far off the deep end this DIY-or-die ethos has gone over the past decade. Hit any album at random and you might find minimalist whiffs of Joy Division ("The Holy Grounds"), bold industrial balladry ("Natural Natures Way"), synth-pressed post-punk ("Blood Drips in 4's"), or abrasive traces of the drums-and-guitar duo Rasputin's Secret Police. That dearly-missed project actually predates Ayres work as Brandon Can't Dance, and ended rather abruptly a few years back, despite the best intentions of Ayres and his childhood friend Josh Phillips.
"It was the band I wanted to pursue my music career with," says Ayres. "I focused on it more than anything else, but it didn't work out. Josh and I don't even talk anymore. It's a bit of a sore subject, honestly."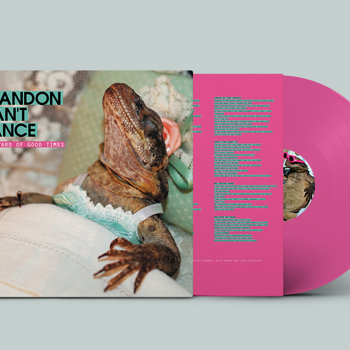 .
00:10 / 00:58
Merch for this release:
Compact Disc (CD), Vinyl LP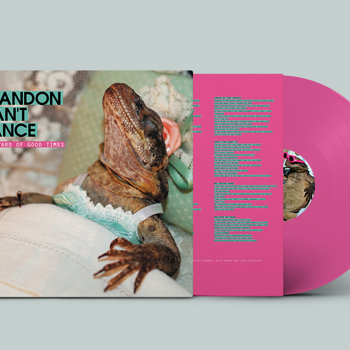 Maybe that's why Brandon Can't Dance's new album (the aptly titled Graveyard of Good Times) is as manic as the singer/multi-instrumentalist has ever been, switching its gears from a severe thrash anthem ("So Deep, So Tortured, So Freak") to rain-slicked nursery rhymes ("A Greyhound Named Chelsea") to an endorphin-flooding examination of depression, and the thin line between feeling mighty fine and absolutely fucked ("Headspace"). That's what happens when one's disquieted mind is left to its own devices—the way Ayres' was, during a night shift he no longer works at a local retirement home.
"I got to write a lot of ideas down while working there," he explains. "I would bring my guitar inside on breaks, or sit in the car on a summer night, roll the windows down, and strum away. I think I thrive when I'm alone in a comfortable setting as far as art and music go."
Sure enough, Ayres draws some parallels between his restless personality and the tenuous grasp on reality found in movies like Taxi Driver and The Shining. "Both of their main characters are slowly going crazy," says Ayres, "but in different ways. I can relate to that level of loneliness and having a lot going on in your head. Working nights at the retirement home sometimes felt like the Overlook Hotel all over again."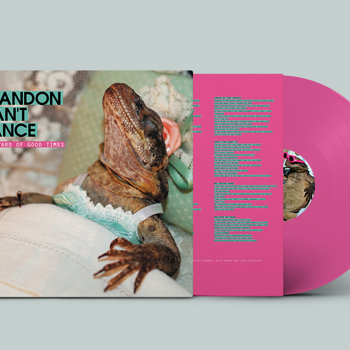 .
00:10 / 00:58
Merch for this release:
Compact Disc (CD), Vinyl LP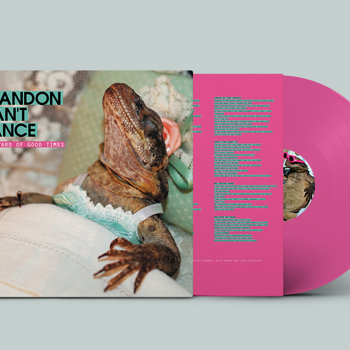 The mercurial nature of Ayres' music is exactly what earned him his earliest fans, the most vocal of which has been recent Domino signee Alex G ("I wouldn't have started recording on my own if I didn't see Brandon had done it first," Alex says). When he was still a part of the Lucky Number Music stable, the rising Philly artist mentioned Brandon Can't Dance repeatedly in interviews, and even played some of Ayres' songs for his label.
Lucky Number A&R/product manager Nathan Roberts remembers putting the LXVE II tape on repeat, especially its strong opener "17." He catches you off guard with his simplistic but effective song structures, and the fact that he dips into so many styles means it's easy to fall in love with the music," Roberts says. Lucky Number Music ended up reissuing LXVE II last September .
Listen a little closer to his music and you'll also find Ayres' tongue firmly placed in cheek on joy rides like "Where My Boys At," a party hard paean that reeks of stale cigarette smoke, tall malt liquor bottles, and cold leftover pizza.
"That's part of the subtle humor I can offer," says Ayres. "I'll have a dark, serious song and then follow it up with a fun pop song about nothing. It's a very bi-polar album—very much who I am."
—Andrew Parks