FEATURES
Boy Pablo Showcases His Chilean Roots On Optimistic Debut Album "Wachito Rico"
By Richard Villegas · October 22, 2020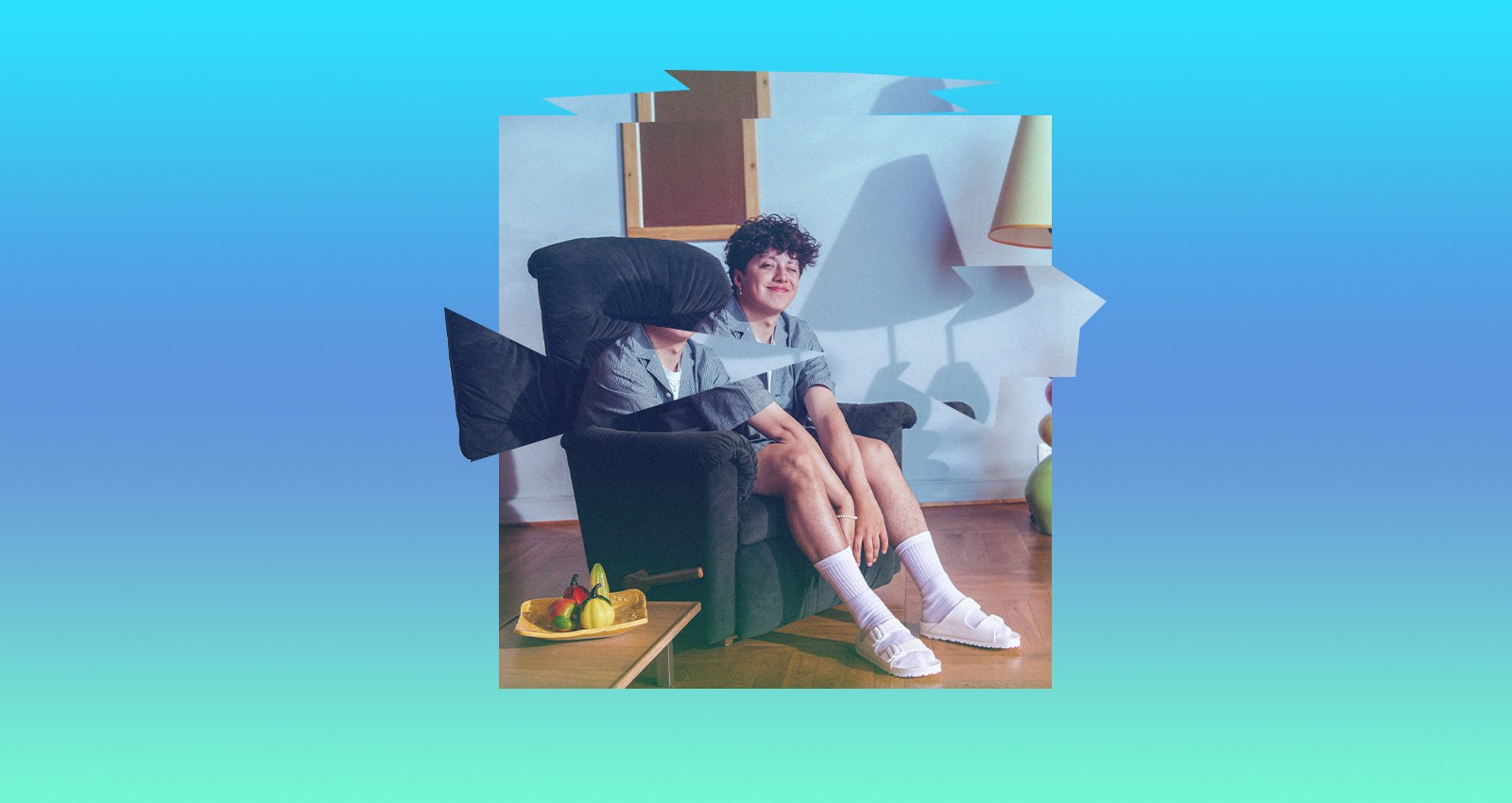 With the world seemingly marching steadfastly towards the apocalypse, many artists have done an excellent job of echoing anxieties around global politics, including socio-economic disparity and impending environmental calamity. But our ability to find joy in music these days also feels subversive, as a shimmering nugget of escapist pop can offer respite for those of us struggling to keep our heads above water. In the case of Boy Pablo, Norway's incandescent bedroom pop wunderkind, syrupy ditties of puppy love, heartbreak, and facial hair insecurities can provide much-needed rays of sunshine for fans who might be struggling to navigate their current conditions.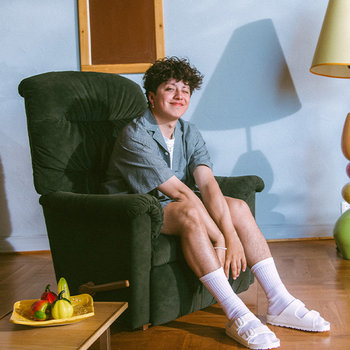 .
00:10 / 00:58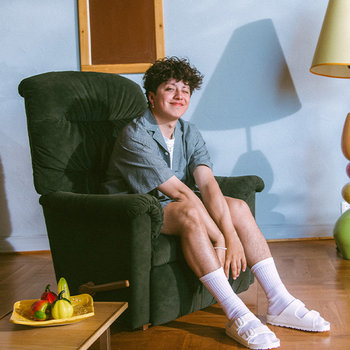 "I admire artists who make this very serious, political music, but I haven't gotten to a place where it feels natural for me to write about that stuff," says Boy Pablo, aka 21-year-old Nicolas Pablo Rivera Muñoz. Hailing from the city of Bergen on Norway's Southwestern coast, Muñoz was born to Chilean parents who emigrated to the country in 1988, fleeing Augusto Pinochet's brutal dictatorship to find frigid refuge in Scandinavia. The budding pop star was born 10 years later, brought up in the shadow of Bergen's picturesque mountains and constantly overcast skies.
"The fact it rains so much here—about 300 days out of the year—and how the sky is always grey… we have to find a way to be happy," he says. "The studio is my happy place. Making music is like therapy, and I can just focus on that and be anywhere. But when the sun comes out, Bergen is the most beautiful place on Earth."
Boy Pablo caught the world's attention in 2017 with the viral success of early single "Everytime." Two massive EPs and a stacked touring schedule later, the baby-faced singer-songwriter is finally unveiling his debut album Wachito Rico. Much more than a collection of sappy love songs, the album expertly delivers emotional peaks and valleys aided by dynamic production techniques. On opening cuts "I Hope She Loves Me Back" and "Hey Girl," giddy stomach butterflies flutter to the beat of bouncy synth and guitar pop. Meanwhile, mid-album tearjerker "te was // don't go" is a third-person account of a crumbling relationship, with ukulele strums and cartoonish background vocals giving the impression of Mickey Mouse covering The Beatles' "She's Leaving Home."
.
00:10 / 00:58
"My songs are romantic, but open-ended," says Muñoz, adding that he doesn't consider himself particularly lovey-dovey. "They're personal stories, but I think it's better to let the listener reach their own conclusions about each song."
Wachito Rico also provides Muñoz with an opportunity to spotlight his Latinx identity. The title track, which is a Chilean colloquialism for "cutie pie" or "sexy boy," is a disco-infused Spanglish banger about getting swept up in serendipitous dance floor magic. On "leave me alone!," an almost curmudgeonly ode to lonerism, Muñoz exchanges light-hearted banter with a friend, dropping instantly recognizable Chilenismos like "Ya po" and "Al tiro." Perhaps most telling of all is the quirky "mustache," which dissects his struggles growing facial hair and features a hilarious monologue from his father, who shares an old story about smearing car grease on his face to stimulate the follicles.
"I speak Spanish every day, but I had never written in Spanish," says Muñoz. "That's something I really focused on. I get asked all the time when I'm going to make a song in Spanish, so I thought, why not do that with 'Wachito Rico.' I'd never written a song like that, so it was really fun. It gives it a different feeling since Spanish is the language we speak at home."
Boy Pablo is part of a rising wave of Chilean acts in Scandinavia, which include DJ/producer Dinamarca and reggaetón crooner Talisto in Sweden, as well as Muñoz's own bandmate Gabriel Nystad Muñoz, who's begun making a name for himself under the alias GABIFUEGO. And while he admits a certain disconnect from the diaspora, he also reminisces fondly on childhood trips to South America—visiting family, skipping school and being bewildered by summertime Christmas holidays. This homeland connection came full circle last November when the band performed at Santiago's iconic Blondie nightclub to a roaring, sold-out crowd.
"Playing in Chile was really special because my family was there, but also because of everything happening with the protests," he says, highlighting the clashes over social reform that have reverberated through the country for nearly a year. "I played my heart out. And again, speaking Spanish to the audience makes the stage feel like home."
With COVID-19 making Boy Pablo's return to the stage an uncertain proposition, Muñoz and his team took the newfound down time to regroup, finish the album, and prepare the roll-out of fresh merch and music videos. Always searching for the silver lining, he expresses gratitude for the unexpected rest, though he's regretful about not completing his tour, which was cut short in March while in Berlin. "During quarantine I played so much FIFA, when I should have been working on music," he says, "but I don't think people should feel guilty about not being productive, because that time will come again anyway."