FEATURES
On "Migration," Bonobo Blurs the Line Between Organic and Electronic
By Michaelangelo Matos · January 09, 2017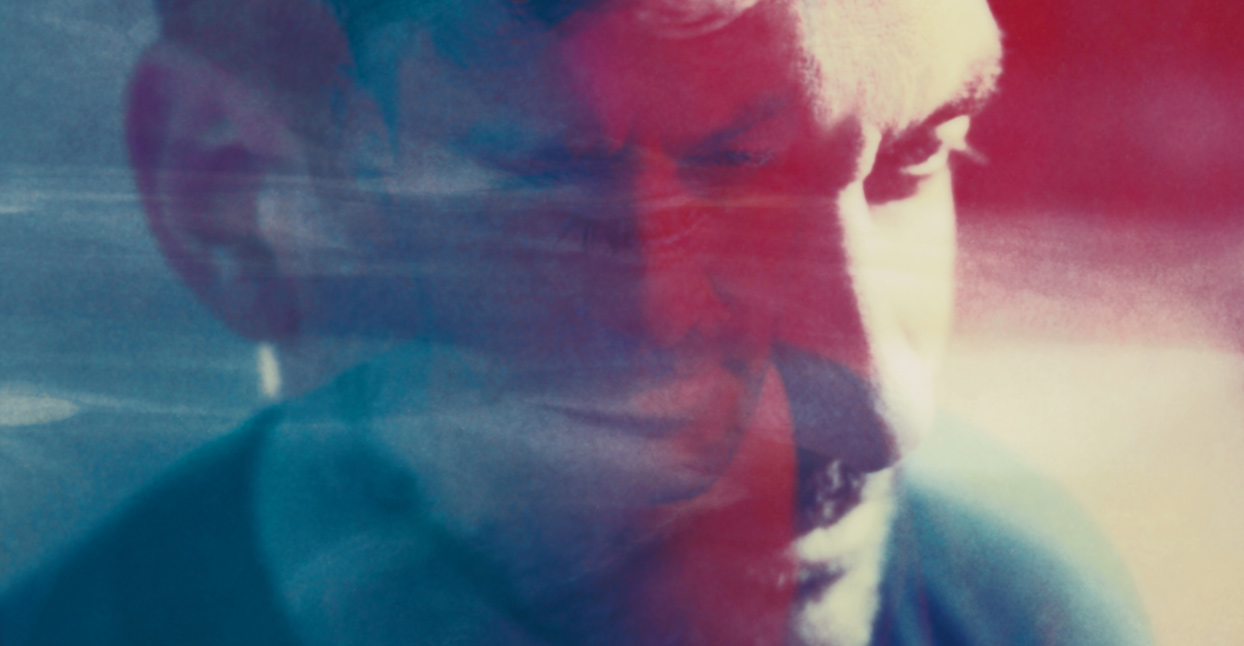 If the term downtempo makes you worry that your ears will turn to jelly—and even for fans of the stuff, there's plenty of good reason to—then you can do far worse than to acquaint yourself with Simon Green, the Brighton, UK, producer who records as Bonobo. Sure, plenty of what he's done has a quality you might well dub "cinematic," but the man's ear for detail is as pointed as his textures are gauzy, and he's quietly amassed one of the strongest catalogs on the Ninja Tune roster.
Green's early work (on the Tru Thoughts label as well as Ninja Tune) concentrated on programming and samples, but beginning with 2010's quiet stunner Black Sands, Bonobo albums are equally as likely to be orchestrated for human players. Green has also made a name as a DJ—witness his jazz-heavy 2013 contribution to the Late Night Tales mix series, or his rangy all-night sets for the Brooklyn club Output—and his new album Migration has a similarly wide scope. A typical standout is "Bambro Koyo Ganda," featuring the Brooklyn-based Moroccan band Innov Gnawa, which crosses its guests' traditional North African groove with hypnotic bells and violins. It's a breathing example of what Green once dubbed "that idea of subconscious fluidity in music . . . following an idea and letting the music suggest what happens next."
It's easy to imagine Green turning into a go-to producer for more vocal and song oriented artists. In fact, he may well be doing that with another of Migration's guests, Rhye: "This is a conversation I'm having right now," he told Bandcamp in December. "We'll see. But I'm a slow worker."
Merch for this release:
Compact Disc (CD), Vinyl LP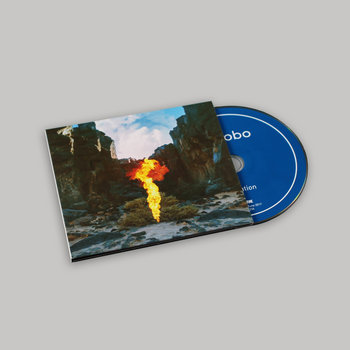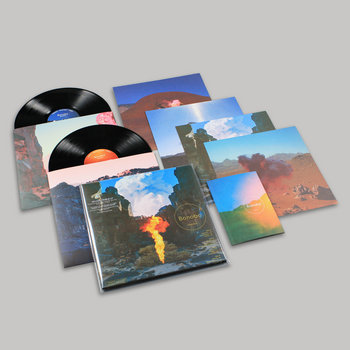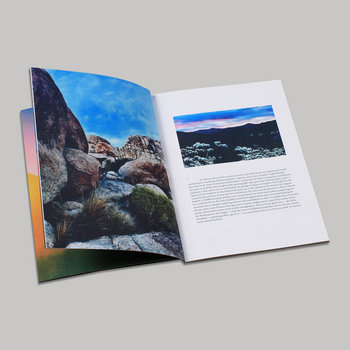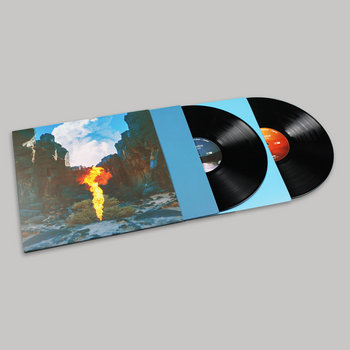 Do you make a lot of tracks and then whittle them down, or do you work on a handful of things until they're finished, and that becomes the album?
The first one—the ratio is about three to one. I'll start three things, and one of them will actually become something. I abandon a lot of stuff along the way. For this album, particularly, I got it down to a final 20, which I then whittled down to a final 12. There's a second stage where I'll record things and put some strings on it, but to get to that stage they've got to be considered contenders for the record.
A lot of what you do doesn't always register as "electronic." Do you feel at this point like an electronic musician, per se?
I do, yeah, when people ask me to describe what I do. You've got to be very cautious in this climate, because a lot of people don't have a broader understanding of electronic music, they'll immediately see it as EDM. People say, "Oh—you're a DJ." I'm like, "Well, but also not."
I think the lines are really blurred these days. Everything is a mish-mash. Even with guitar bands—there's an element of programming and sequencing going on there as well. It's a similar process [for] bands like the xx, people like that. There's an electronic element to them.
I'm kind of somewhere in there—perhaps more toward the electronic end. I'm using electronic methods, but I'm still using traditional instruments in places, and sometimes I'm patching synthesizers. It's hard to really define what that border is.
How does DJing work its way into making records for you?
Since 2014, I've been playing a residency at Output in Brooklyn, and there's a lot of music I make with the specific mindset of playing it in a club. Those tracks live or die on whether they'll work out or not on that sound system. There are moments on the album where that dynamic comes through. There's a track with Chet Faker, which becomes loud in places, called "Outlier," which is a reference to that [residency] night. That's moodier than a lot of dance music.
I play in the main room from open to close. I play six-hour sets, so I'm playing 125 BPM. There's an arc. I'm starting out playing weird jazz records in their entirety and by 3 a.m. I'm playing Baltimore house. I don't play downtempo; I play club music, but in the European sense—more like deep house and techno. I think there's a misconception that everything I do is on the left-field downtempo side, because there's moments when my music becomes loud and those are the moments that I embrace when I'm DJing.
How do you work with Ninja Tune? Do they give you notes on works in progress or is it more like, 'The album is finally done, so now you can hear it'?
It's more the second one. I don't really get A&R'ed by Ninja these days—they accept what I'm doing. That said, at Ninja I trust their judgments and tastes, so I play them music along the way for opinion. But it's more peer-to-peer than artist-to-label.
I have a close group of people whose counsel I trust when it comes to playing music—close friends, people I've grown up with, people I trust. A lot of people you play music to will just say, 'That's great.' You need the people who'll tell you when stuff sounds shit as well. That's important, to have people who'll give you honest feedback. You've got to identify who those people are. I played this song idea [to] a German friend of mine from Berlin. I was using this device of a white-noise build-up. He said, 'You know, this is a cheap trick. You can do better than that.' So I challenged myself a little further. Then it became something else.
Merch for this release:
Compact Disc (CD), Vinyl LP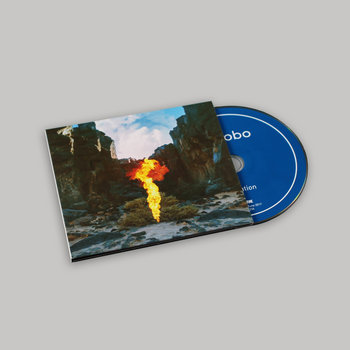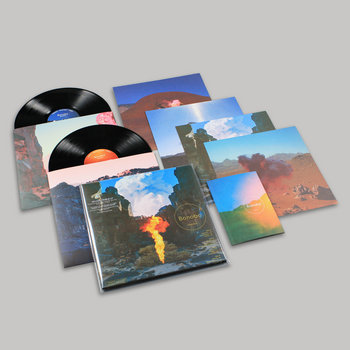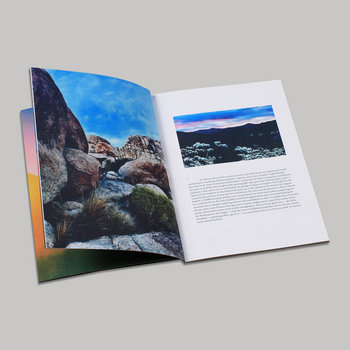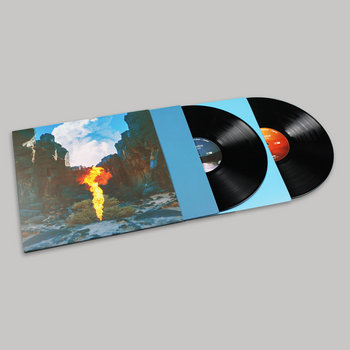 Do you collect instruments or gear?
No—if anything, I'm stripping back now. Most of the new stuff was started just on the laptop. I've tried to make [that] the first part of this process. A lot of ideas that are just happening from Ableton and a pair of headphones. The main thing for me is environment, having a good space, a comfortable space, where the room is good and the sound is good. That's as important to me as having banks of gear.
Toward the end of this record, I bought this big dry [erase] board, one of those things you get at Staples, and I put it up in the wall of my studio. I wrote out all 20 tracks, and underneath I had in different colors indicating what needed to be done. So I'd go into the studio and look at this scroll on this dry board and decide what I needed to be doing. All of them had these dots underneath, one to 10—'10' meaning the track was complete, four meaning I had so much work to do. So I mapped it all out like that, and by the end of the process I was like, 'I'm going to try to get a couple more dots on this board.' That's how I got it over the finish line, ultimately.
How many colors are we talking? Which colors meant what?
All the tracks were in black. Things that needed mixing were in red; things that needed recording were in blue; things that were going to be vocal tracks were in green. So I did it like that. I'm looking at it now—it's got all these asterisks. A red asterisk means that it's finished; a blue asterisk means that it's mixed. So yeah, it's all there now, all the dots finished and the asterisks next to each track.
Have you ever thought of making an all-vocal Bonobo album?
That may be some thing that people want, but it's not what I want to do. The music I listen to is about the same ratio of vocals to non-vocals. Actually, I got a funny comment yesterday: "I wish there wasn't any vocals on this. I listen to your music because I don't want to hear lyrics or voices."
Who was your mentor as a producer?
Amon Tobin was a good friend of mine back in the day. He was somebody I was fortunate enough to be a huge fan of who became a very close friend. He lived ten minutes' walk from me in Brighton and I'd go to his studio. He'd be playing new music for me he was making, which was the early '00s. It was very inspiring to sit in his studio and be explained [to] what was happening, all these techniques that I'd never heard of. Then he'd come round to mine sometimes and get on the boards himself and help out with certain things I was working on. In that respect, yeah, it was formative.
—Michaelangelo Matos