FEATURES
The Joyous Island Rhythms of São Tomé and Príncipe
By Megan Iacobini de Fazio · May 17, 2022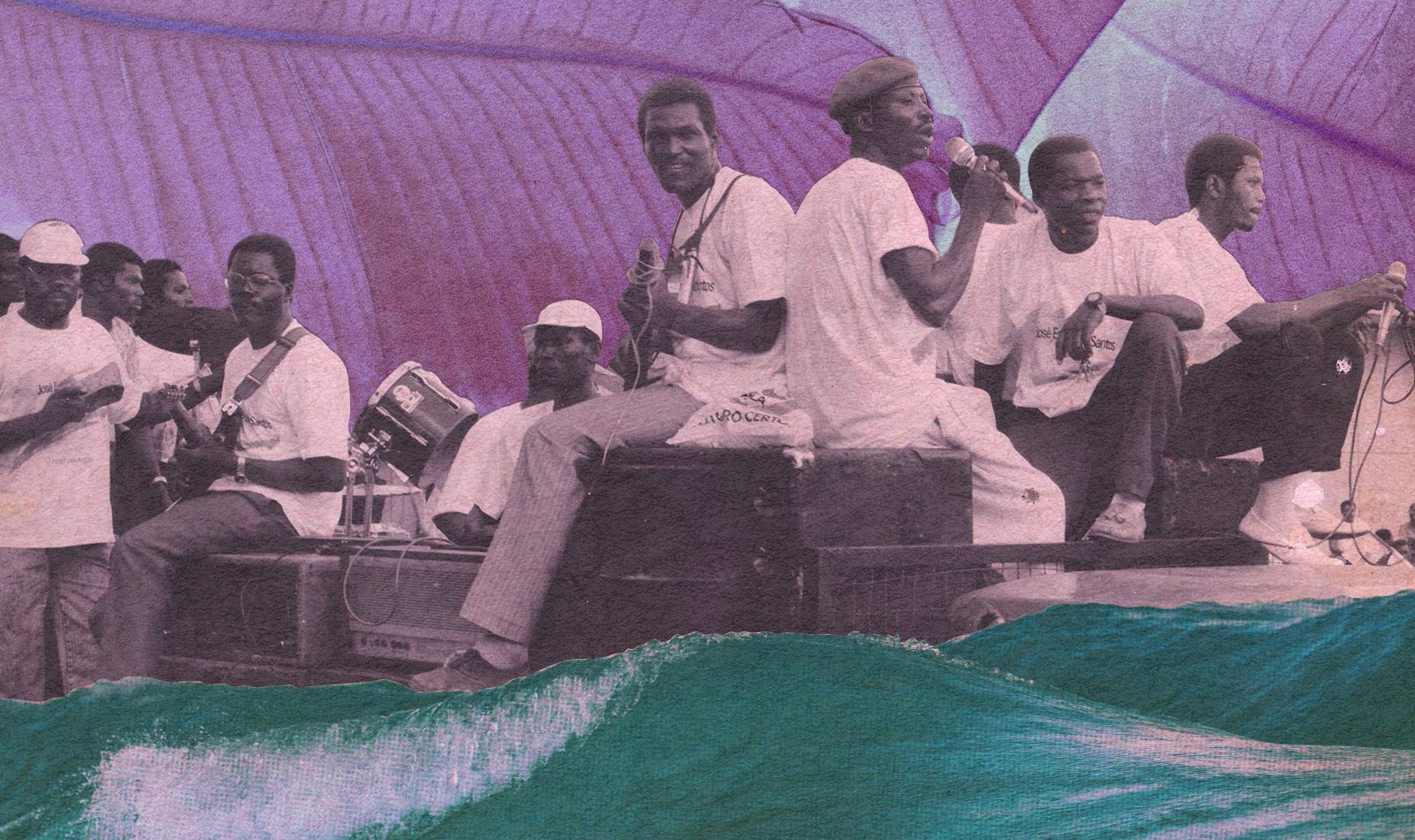 Despite its tiny size, the island republic of São Tomé and Príncipe boasts a rich and diverse blend of traditions and cultures. Located a few hundred kilometers off the Western coast of Africa, opposite Gabon, the small volcanic islands were uninhabited before the Portuguese "discovered" them in 1471, but were soon settled by a ragtag bunch of explorers, traders, and convicts. Later, the Portuguese brought thousands of enslaved Africans to the islands to work on the sugar, coffee, and cocoa plantations. As a result São Tomé and Príncipe's musical tapestry is a rich and complex one that has much in common with other African Lusophone countries, but is set apart by its own idiosyncratic elements.
"One of the characteristics is the way bands use background vocals, with one leader and four or five voices harmonizing in the back," explains French DJ and crate digger Thomas Bignon, aka DJ Tom B., a prolific collector of Brazilian and Angolan music. In recent years, he's spent much of his time digging through thousands of tapes in São Tomé's national RNSTP radio archive. "Another characteristic is the fusion between Angolan semba, soukous, coladeira from Cape Verde, cadence from the West Indies, and compas from Haiti, afoxê from Brazil, and even a bit of Kenyan benga guitar in the early guitars, until probably the mid-'70s," says Bignon.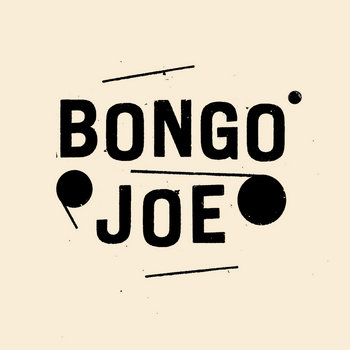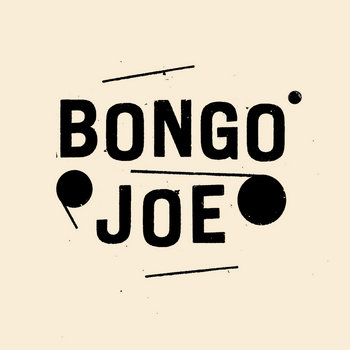 Merch for this release:
2 x Vinyl LP, Compact Disc (CD)
All these sounds, variously combined, resulted in the infectious, guitar and percussion driven grooves that are excellently showcased on Léve-Léve: Sao Tomé & Principe sounds 70s​-​80s, the first ever compilation devoted to music from São Tome and Principe. The record, curated by Bignon and released by Bongo Joe, captures the exuberance of the islands's music and their carefree spirit, exemplified by the typical islander turn of phrase "léve léve"—take it easy.
Live music is still a central feature in the islanders's life, and many of its cultural events, such as the uniquely São Toméan tchiloli theater, which combines drama, traditional dancing, and music. In the run-up to independence from Portugal in 1975, music was both a fundamental tool of liberation and an intrinsic part of everyday life.
"In order to have fun people would go in herds to the fundões (terraces or dancing salons) to enjoy themselves," says Leonidio Barros, rhythm guitar player with legendary São Toméan band Africa Negra, whose music was recently collected in an anthology also recently released by Bongo Joe in collaboration with Bignon. "There were a lot of religious parties in different villages that people went to, even if they lived far" says Barros, who still plays and tours with Africa Negra.
Merch for this release:
2 x Vinyl LP, Compact Disc (CD)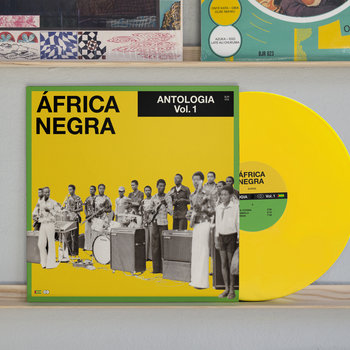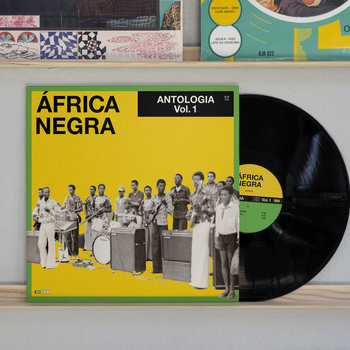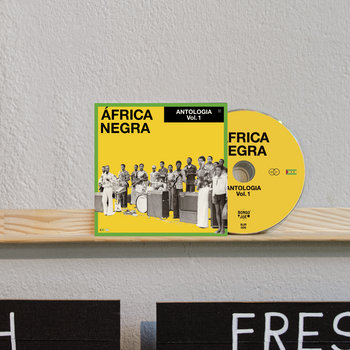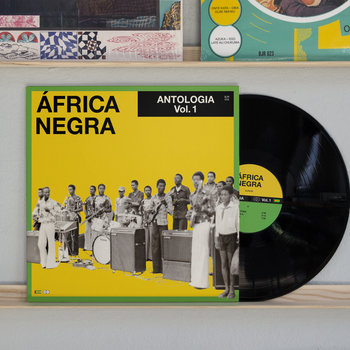 Between the 1950s and 1990s, bands like Os Úntués, Conjunto Sangazuza, and Sum Alvarinho participated in the islands's vibrant live music scene, lighting up the outdoor teraços and crowded fundões  with their heady mix of São Toméan socopé (the term means "only with feet," or "for dancing"), puita, and dança-congo rhythms. Many bands such as Conjunto Mindelo and Africa Negra fused São Toméan styles with Angolan rebita, creating the imminently danceable island rhythm known as puxa.
But no one had as much of an impact on the islands's music as Pedro Lima, who began  playing as a teenager with his band Os Leonenses in the early 1960s. A permanent fixture on São Tomé's vibrant live music scene, Os Leoneses continued to play together until Lima's death in 2019, and arguably changed the course of São Toméan music: "When I was around nine or 10 years old I lived in the Pantufo area of São Tomé," recalls Barros. "The band [Os] Leonenses rehearsed in that same area, and I remember coming across their music and it being very important to me."
Through his delicate, melodic music Lima frequently expressed the concerns of fellow islanders, even at risk of angering the ruling party. Many Sao Tomean bands were politically engaged in the run-up to independence—"most are hard leftists" says Bignon—but Lima remained outspoken even after the revolutionary party took power from the Portuguese. Even though he was a longtime supporter of the party, he "would always open his mouth if he didn't agree, and always had the people's point of view" says Bignon.
Over his long career, A Voz do Povo de São Tomé" ("The People's Voice of the Island"), as he became known, recorded hundreds of songs, many of which only exist on the aging tapes in São Tomé's radio archive. Lima's 1985 album Maguidala, recently reissued by Bongo Joe, is considered one of his best. Over four extended tracks, Lima's warm voice glides over the band's driving rhythm section, often in an effective interplay with his backing vocalists, while solo guitarist Leopoldino Silva's nimble improvisations intertwine with Pety-Zorro's soukous-like guitar patterns. Maguidala includes two sweet, melodic rumbas, and two fast-paced puxas that are impossible not to dance to.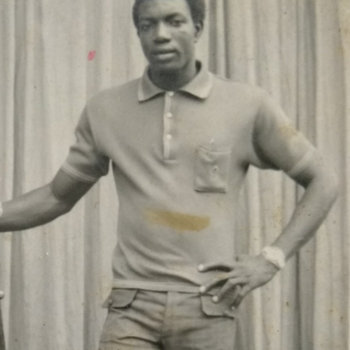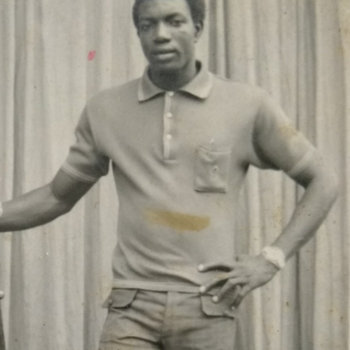 Merch for this release:
Vinyl LP, Compact Disc (CD), 2 x Vinyl LP
Typically, explains Bignon, puxas first "expose the theme and the melody,  and then suddenly there's a break and the bassline attacks, as the lead singer warms up the dancefloor by chanting and laughing," before coming to an explosive end. This is especially obvious in the music of Africa Negra, one of the first São Toméan bands to become internationally successful. Founded in the early 1970s, Africa Negra absorbed stronger African influences after independence: "We mostly listened to Congolese and Angolan music, be it semba, rebita, tango, rumba, or kuassa kuassa," says Barros, who joined the band in 1978.
The band's eclecticism shines through on Antologia Vol​.​1,  which brings together tracks from several different albums across various decades. Explosive puxa rhythms sit alongside melodic rumbas and frenetic soukous; Ghanaian highlife vocals mingle with throbbing basslines, Cuban-influenced brass, jangly guitars and formidable percussion. In typically São Toméan fashion, Africa Negra's band members provide emotion-filled backing vocals while playing their own instruments, but it's lead singer João Seria's captivating vocal interjections, shrieks, and laughs that propel the music to new heights.
Merch for this release:
2 x Vinyl LP, Compact Disc (CD)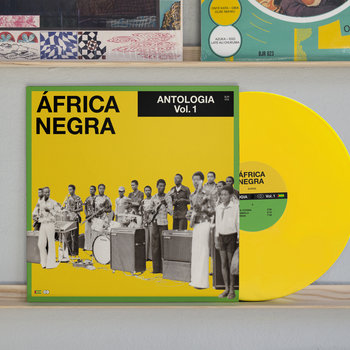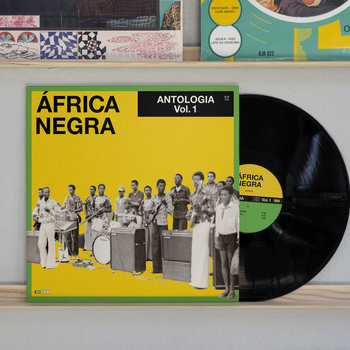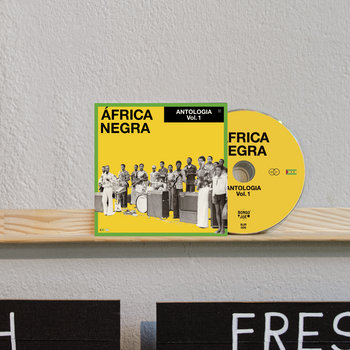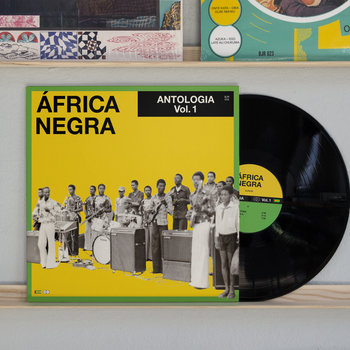 Africa Negra were not as outwardly political as Lima, but that did not stop them from being caught up in the political elites's firing line: soon after their formation, colonial authorities forbid the name Africa Negra, and until 1974 the band performed under the name Girasol. "Our music didn't have anything to do with politics at the time," explains Barros, "but after independence we started having the will to collaborate through music to give our support to the government, [… ] or alternatively to write some songs against them, depending on who was in charge at the time." 1981's "Bô legá caçô modêbô" was one of Africa Negra's songs to attract the attention of São Tomé's censors. Its ambiguous lyrics could be interpreted as a cry against the lack of democracy, or as talking about someone "who had the chance to win something very valuable, but let that opportunity slip away," says Barros.
Like most bands from the islands, Africa Negra recorded at the national radio RNSTP studio, which is still home to thousands of tapes from various eras of São Toméan music.  Over the past five years, in collaboration with the local cultural center,  Bignon has made it his mission to digitize and salvage the decaying tapes. There are several more São Tomé and Príncipe focused releases in the pipeline for Bignon and Bongo Joe, including an anthology of Lima's music and a second Africa Negra anthology containing mostly unreleased material. But while many outside the islands may be hearing these bands for the first time, they have remained hugely popular at home. Far from being relegated to the past, these legendary musicians are still part of São Tomé's beating heart.