FEATURES
On "We Live Here," UK Grime-Punk Bob Vylan Gives Racism the Finger
By J. Bennett · Photos by Derek Bremner · June 25, 2020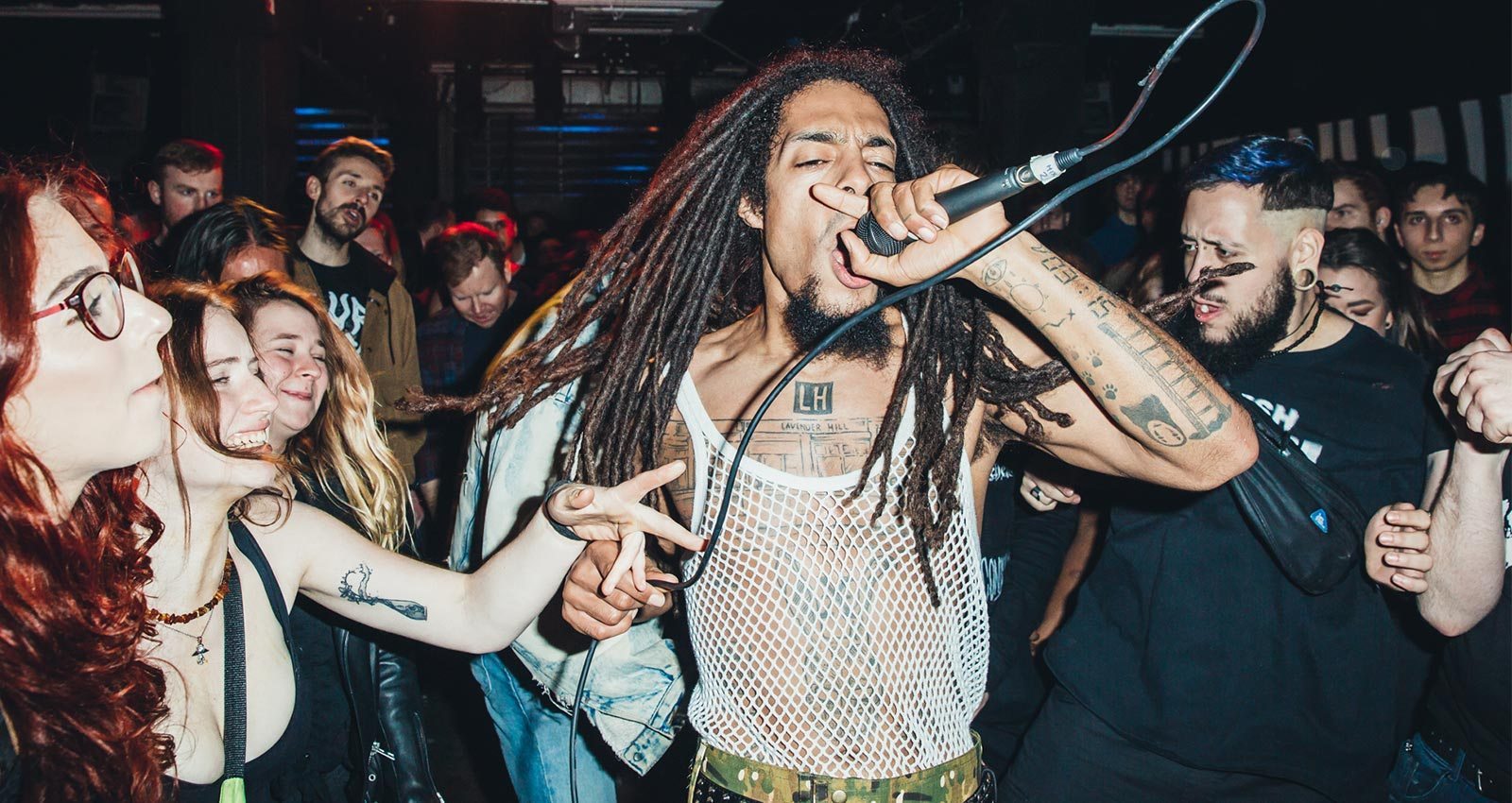 Grayness descends over a London fish-and-chips shop as a man in a Crass shirt and Doc Martens hoists a middle finger at the camera. This might be a well-worn act of defiance where punk is concerned, but this particular middle finger doesn't belong to a white man decrying the ills of capitalism or railing against the banalities of the workaday world. It belongs to Bobby Vylan, and he's calling out every bigot in England. "We didn't appear out of thin air," he jeers, half screaming, half sneering. "WE LIVE HERE!"
So goes the chorus of Vylan's strident anti-racist anthem "We Live Here." Equal part grime cadence and punk attitude, the song decries a localized history of racism that includes the fascists of Britain First, the racially motivated 1993 murder of 18-year old Stephen Lawrence, and the first time Vylan himself—the son of a Jamaican father and a white mother—was called the n-word on the playground.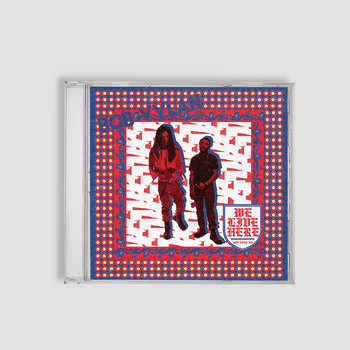 .
00:10 / 00:58
Merch for this release:
Compact Disc (CD), Vinyl LP, Cassette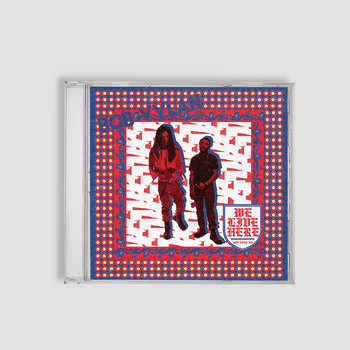 "I think all Black people have that story about the first time they were called 'n—r'," Vylan says. "They'll probably remember it forever. I mean, I couldn't tell you about the third time it happened—or the most recent time—but definitely the first time. And in my case, I asked my mum, who is white, what it means. And her response was, 'It's a bad word.'"
The London-based Vylan was raised in Ipswich, a little over an hour's drive from the capital. It's an area with an eclectic musical history that includes '80s punk favorites the Adicts, ubiquitous pop cherub Ed Sheeran, and grindcore progenitors Extreme Noise Terror. Vylan grew up listening to pirate radio and grime sets by Dizzee Rascal, Skepta, and Stormzy.
"I started out by emulating and mimicking rappers and developing that skill over time, but I was always open to new genres and subcultures," he explains. "I was experiencing black music but also punk music and folk and country as early as I can remember. That's what made me want to be a part of it."
We Live Here—and its take-no-prisoners title track—was inspired by Vylan's young daughter, who randomly announced, 'We live here!' one day while playing in the family's front room. "She often says very beautiful things with very little reason behind it," he explains with a laugh. "But I knew it was going to be the title for something. Eventually, I came to the conclusion that she'll have the same experience that I did. One day someone will call her 'n—r,' and I can't shield her from that."
While the song addresses racism specifically, the album We Live Here is a sweeping indictment of Vylan's homeland and its ridiculous monarchy, as evidenced by tracks like "England's Ending," "Lynch Your Leaders" and the serpentine "Intro," on which Vylan intones, "The price of life is on the rise/ And this country is making a killing.
"This is the England I know," he explains. "I was born here, but when someone calls you 'n—r' at a very young age, you realize you're never gonna be English in that sense. I'm in this country, but not of it. You have to come to grips with that. But the other side of that is, 'No—fuck that. This is my country.' There's no 'Go back to where you come from.' This is where I come from. I am England. This is what England looks like now."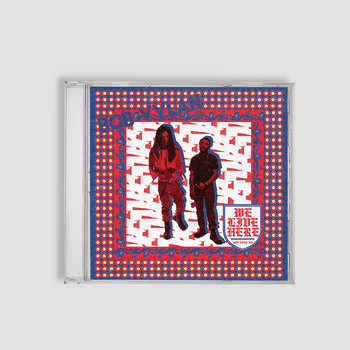 .
00:10 / 00:58
Merch for this release:
Compact Disc (CD), Vinyl LP, Cassette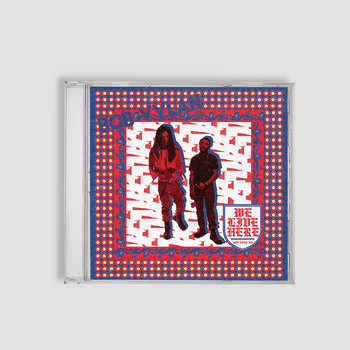 Vylan isn't alone in his ideas. In fact, he isn't even the only Bob Vylan. While Bobby handles vocals, guitar and production on We Live Here, the other Vylan—Bobbie—plays drums. Meanwhile, Jason Aalon Butler of American rapcore trio Fever 333 makes a cameo on "Pulled Pork." "If their music is any indication of their political stance, it fits quite well with us," Bobby says of Fever 333. "Theirs is the American approach, which works for their country and obviously translates amazingly well over here."
As people around the world have taken to the streets to protest the murder of George Floyd by Minneapolis police, Vylan has joined the London protests. While citizens everywhere rally for an end to police brutality and systemic racism, Vylan has a similar vision for England.
"Great Britannia is no longer," he says. "It's not fly the flag and crusade. Let's get over that. It's the reggae parties and the warehouse raves with garage and grime music. It's the backstreet pub with indie music; It's the curry houses; it's a multicultural land. Whether they like it or not, I'm here to stay. And there's plenty of people like me. So I've got to figure out how I'm gonna make this place better."