FEATURES
On "Miles," Blu & Exile Strengthen Their Chemistry and Revisit Their Roots
By Danny Schwartz · July 07, 2020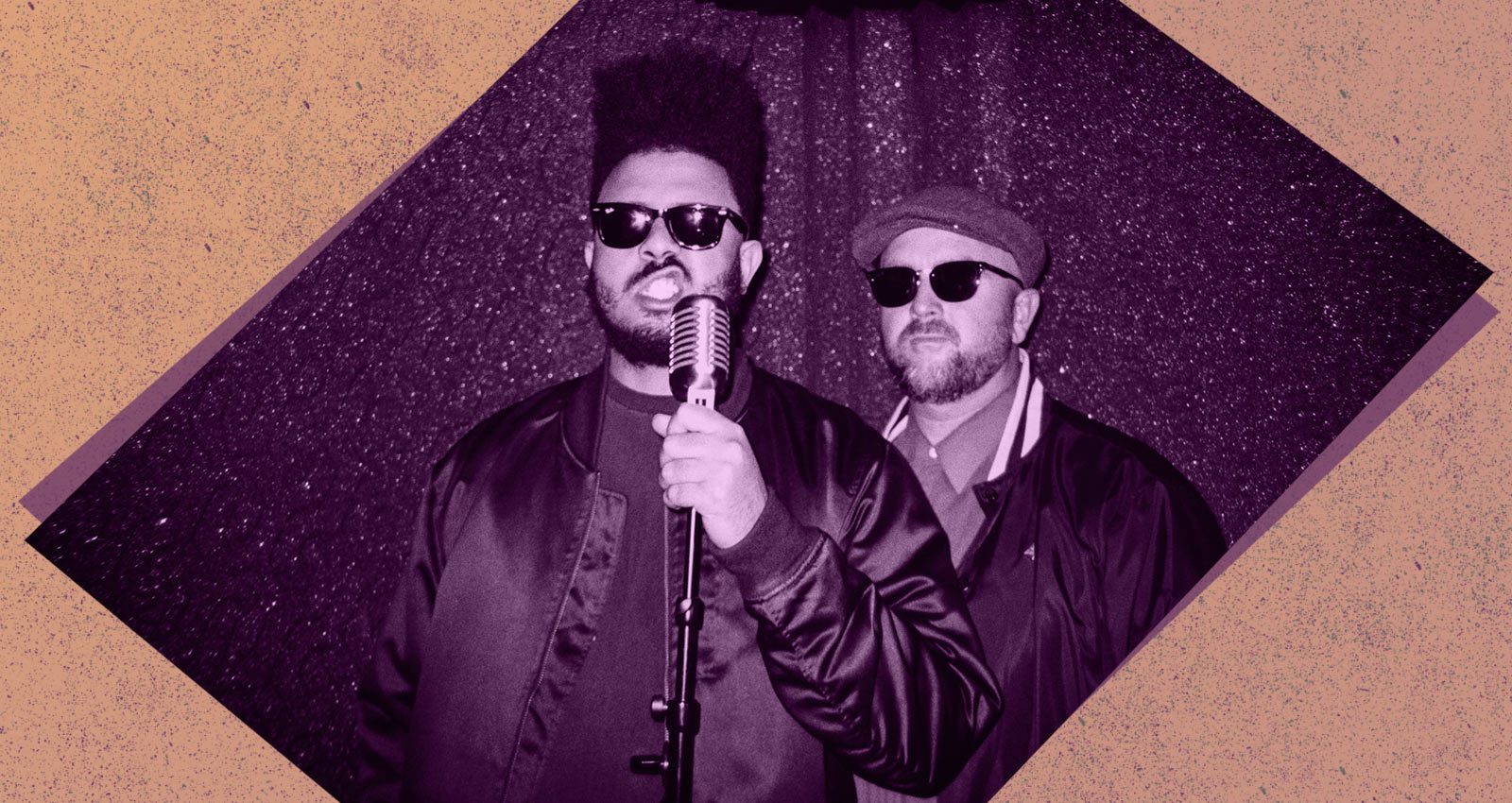 On "Dancing in the Rain," from Blu & Exile's 2007 debut album Below the Heavens, rapper Blu describes a symbolic act of defiance. He clocks out of work in a rainstorm and discovers that he's short on bus fare. In response to this stroke of bad luck, he turns up his headphones, kicks off his shoes, and stomps gleefully in the puddles near the bus stop. This spirit—of a resilient working-class bluesman, navigating the ups and downs of everyday life—animates Below the Heavens, which today remains a pillar of backpack rap, a union of two dedicated classicists who weren't trying to reinvent the wheel but ended up paving their own lane. On Miles: From An Interlude Called Life, their first full-length album in eight years, Blu & Exile stay true to their roots.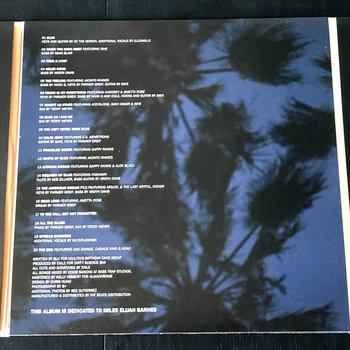 .
00:10 / 00:58
Merch for this release:
Vinyl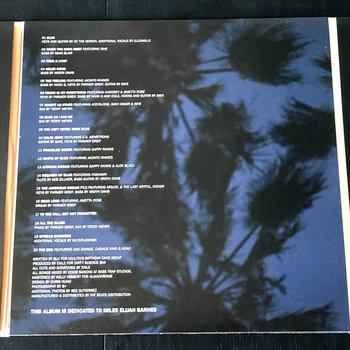 Exile builds his boom-bap beats around soul and jazz loops—Tony Bennett, cool-era Miles Davis, Philadelphia soul—and Blu delivers the striving, aspirational energy of a rap romantic who's been "down and out without a dollar for food." The album's title pays tribute to Miles Davis, of course, as well as Blu & Exile's winding journeys, both together and apart. "It felt like we had been miles away from where we started, and it felt like we had a lot to say about all those miles that we've traveled since we've begun," Blu says. Just "miles" carries multiple meanings, the album's themes surface in part through repetition of keywords, like "black" and "blue." As Blu filters his identity as a Black man through familial and historical lenses, Miles comes into focus.
Blu and Exile started piecing together a trap album in 2015 by trading beats and verses over email. They scrapped it in 2017. "It wasn't as genuine, especially for our fan base," Blu explains. "I was being a little more experimental, which I'm known to be with some of my projects. We decided to go back to the drawing board. We went back to our old music." They began on the album that would become Miles with a more intentional, in-person form of collaboration. They cut 40 songs in all for the project. "We were kind of disconnected as friends," he says. "We were still working, creatively, but once we built back on our friendship again, it built back on our chemistry to be able to create an album that we love."
Miles is a spacious, 20-track double album that gives Blu time to take several lengthy strolls down memory lane, through his childhood in South Central Los Angeles. Together, these memories offer a clear window into Blu's upbringing and the preconditions for his rap career, which he believed would deliver him from his family's financial struggles. Rap and family are intertwined; on "Music is My Everything," he recalls how his cousin taught him what a bassline was, and other pearls from his early musical education, like, "Memories of Eazy-E when I was 3, my auntie dated him, my papa would bang him on the way to the beach." On "Blue As I Can Be," he remembers, "First song I ever recorded felt important, I had to paint my portrait enormous." That early idealism continues to color Blu's music today.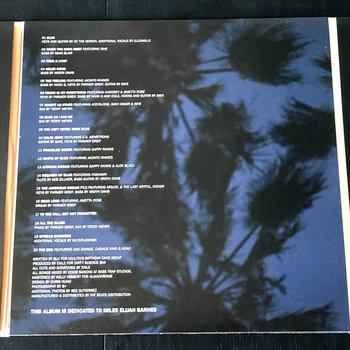 .
00:10 / 00:58
Merch for this release:
Vinyl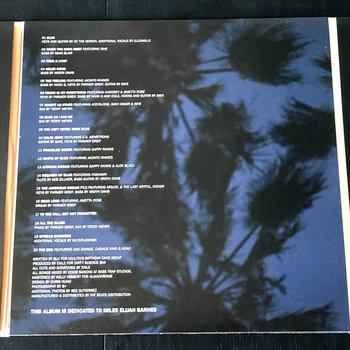 On Miles, Blu places his personal history alongside a much broader Black history, as he draws himself into a lineage that predates civilization and extends back to the first humans, who lived in Africa, and their diaspora. ("More miles than Africans into Asia.") On "Roots of Blue," the album's nine-minute centerpiece, he rattles off a dizzying list of names—Egyptian gods, characters from the Bible, key 20th century Black figures like James Baldwin, Jackie Robinson, and Elijah Muhammad, "and everyone else creating Black history that lives with me every day." Blu scribbles lists like these across Miles, giving shout outs to everyone from legendary Black artists to Africans shipped over on the Middle Passage to present-day victims of police violence. The breadth of these references affirms a fundamental Black bond, a connection between Blu and every Black human who has ever lived. "Black skin," he raps on "African Dream," "black bones, Black man from the Black planet, black sand, black lamb." "Referencing back to our roots, basically, is just a way of reflecting and going back miles," he says on the phone. "And I went back as far as I could go, really."
Blu has worked extensively with many producers, including Flying Lotus and Madlib, but he is still most closely associated with Exile. The two of them agree that their friendship is the foundation that has allowed their musical partnership to endure. Exile calls himself and Blu "two artistic brothers." "We've been through a lot of things that pulled us apart and brought us back together," he muses.
"I think it gets easier as we go," Blu adds. "The older we get, the closer we get to understanding each other. The music becomes easier to make."