FEATURES
Blood Wine or Honey Bring Nerves and Experimentation to the Party
By Nisa Kreems · June 08, 2018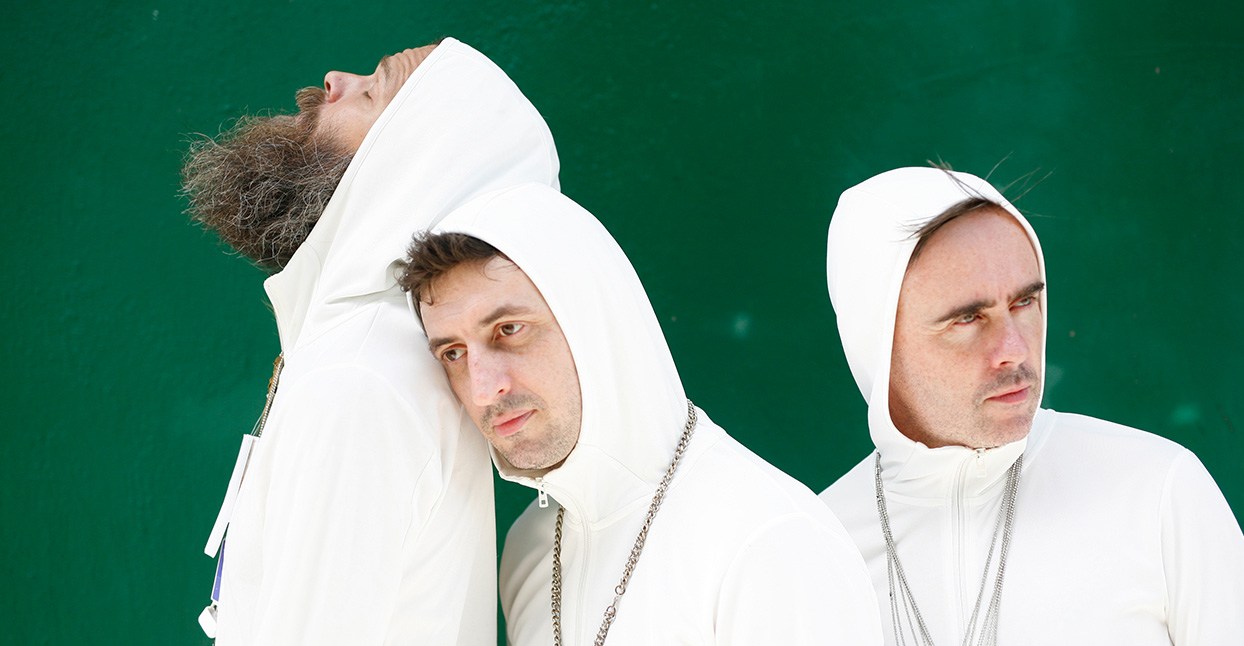 A current of manic energy runs through the wild musical world created by Hong Kong-based trio Blood Wine or Honey. The multi-instrumentalists layer saxophone, cello, bass, MPC, clarinet, as well as woodwinds like the Central Asian zurna and Chinese hulusi, to create a rich palette of psychedelic funk and glitchy Afrobeat on their debut album Fear & Celebration. The ensemble—made up of James Banbury, Joseph von Hess, and Shane Aspegren—call it "hypno-tropicalia."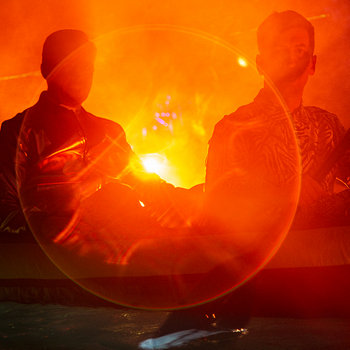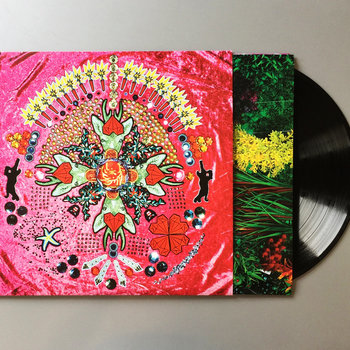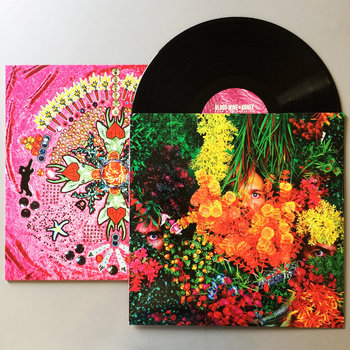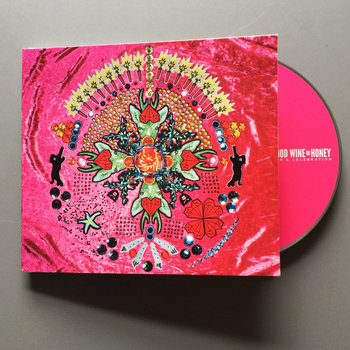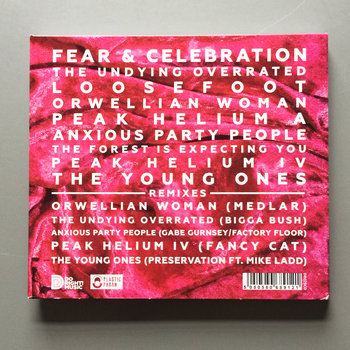 .
00:10 / 00:58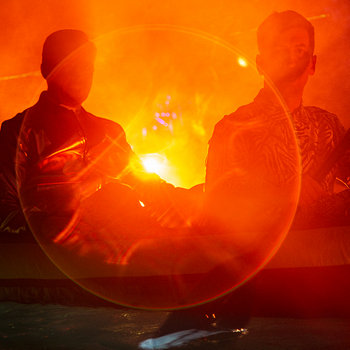 Merch for this release:
Vinyl LP, Compact Disc (CD)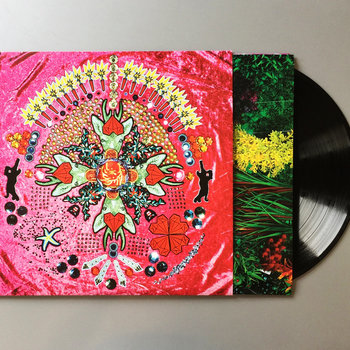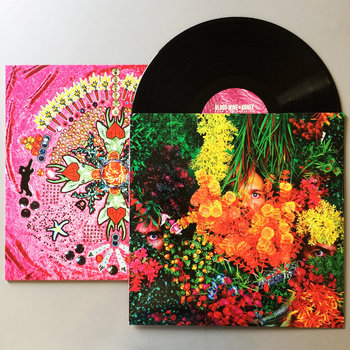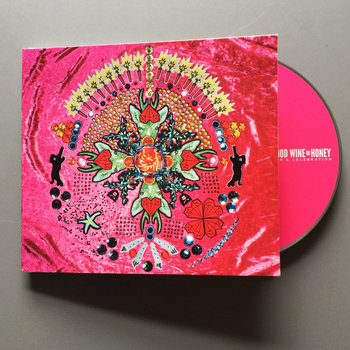 "The idea is that everyone is extremely afraid, but the party will still go ahead anyway," explains von Hess, who plays sax, wind instruments, and a diverse array of percussion that includes a cowbell set. "Anxious Party People," midway through the album, is testament to that kind of nervous excitement, with its medley of frantic horns and dancey basslines.

"We are all a bit neurotic in our own ways, and often when I go back and listen to our music after it is 'finished,' it often sounds a bit frantic even if it's quite manipulated and controlled in a certain manner," says Aspegren, who's responsible for drums and synths. "I suppose that manipulation adds to the overall anxiety of it all."

The feverish tempo of Fear & Celebration, which follows last year's well-received Anxious Party People EP, takes certain cues from Hong Kong, where the trio met some years ago after having moved there with their respective families. The metropolis is home to many juxtapositions—dense forests behind glass towers, or wet markets next to shopping malls—that give the city a surreal quality. "It's about the sense of collective madness that a city can represent, and Hong Kong is a pretty good example of the phenomenon," von Hess says. "It's a great big fantasy, this city, and that speaks to me."

A cheeky degree of self-mockery also magnifies the adrenaline-fueled restiveness present throughout the album. For example, Blood Wine or Honey like to take an experimental approach to recording that entails self-described "wonky tactics," such as using their fists with darbuka drums (usually played with mallets), testing the limits of software by trying to use it in off-book ways, and modifying instrument sounds with electronics. "I see our wonky tactics as a sort of 'What would Blood Wine or Honey do?' when faced with a musical or sonic stumbling block," says bassist and cellist Banbury. "We have a bunch of go-to solutions which are strictly until such time as we release them on a large but very repetitive set of playing cards."

"I find 'seriousness' inherently funny; it's pretentious. And arguably the reverse is also true, so if you want to be truly ridiculous, you're going to have to take things quite seriously," von Hess chimes in.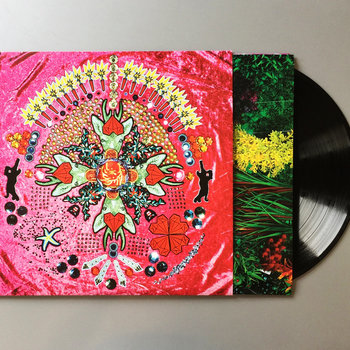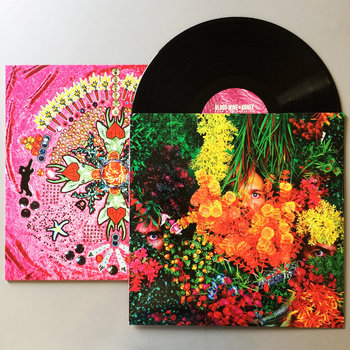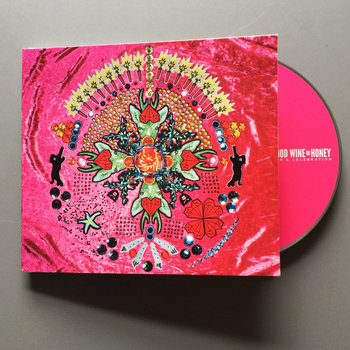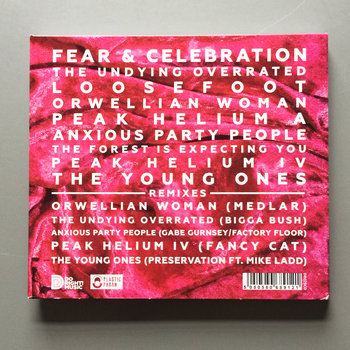 .
00:10 / 00:58
Merch for this release:
Vinyl LP, Compact Disc (CD)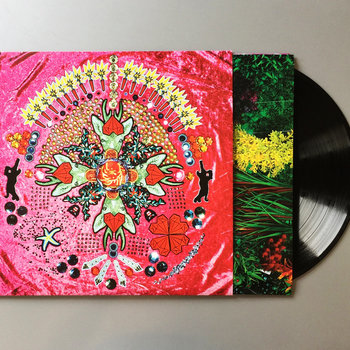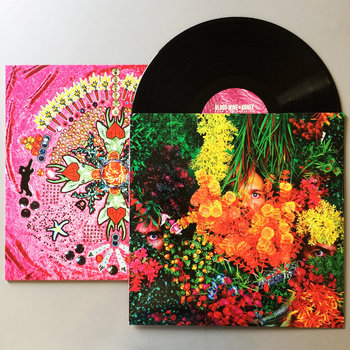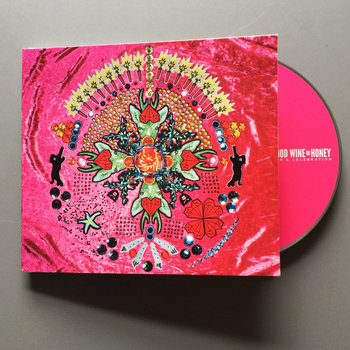 And while the group don't consider their music to be jazz—despite certain similarities to U.K. heavyweights The Comet is Coming—the genre's freeform sensibilities do fit the Blood Wine or Honey philosophy. "In the studio, we all create in pretty open terms… Not placing any restrictions on who does what," says Aspegren. "While recording, we've typically flipped back-and-forth between studios, so it's really open for all three of us to play with whatever instruments are around, depending on where we are."

The band's typical modus operandi is to hold an extended improvisational session, and then select, loop, and rerecord certain elements. The recording process, which Banbury describes as "taking a photocopy of a photo of a projection," often introduces and amplifies imperfections that the band alter to their liking—see, for example, the radio noise and snippets featured on the track "Orwellian Woman."
"There is an element of trying to consciously avoid obvious sounds, or typical processes and techniques at certain points," says von Hess. "But, of course, 'trying' can ruin the experimentation."