FEATURES
Black Milk Is Ready For What's Next
By William E. Ketchum III · September 25, 2023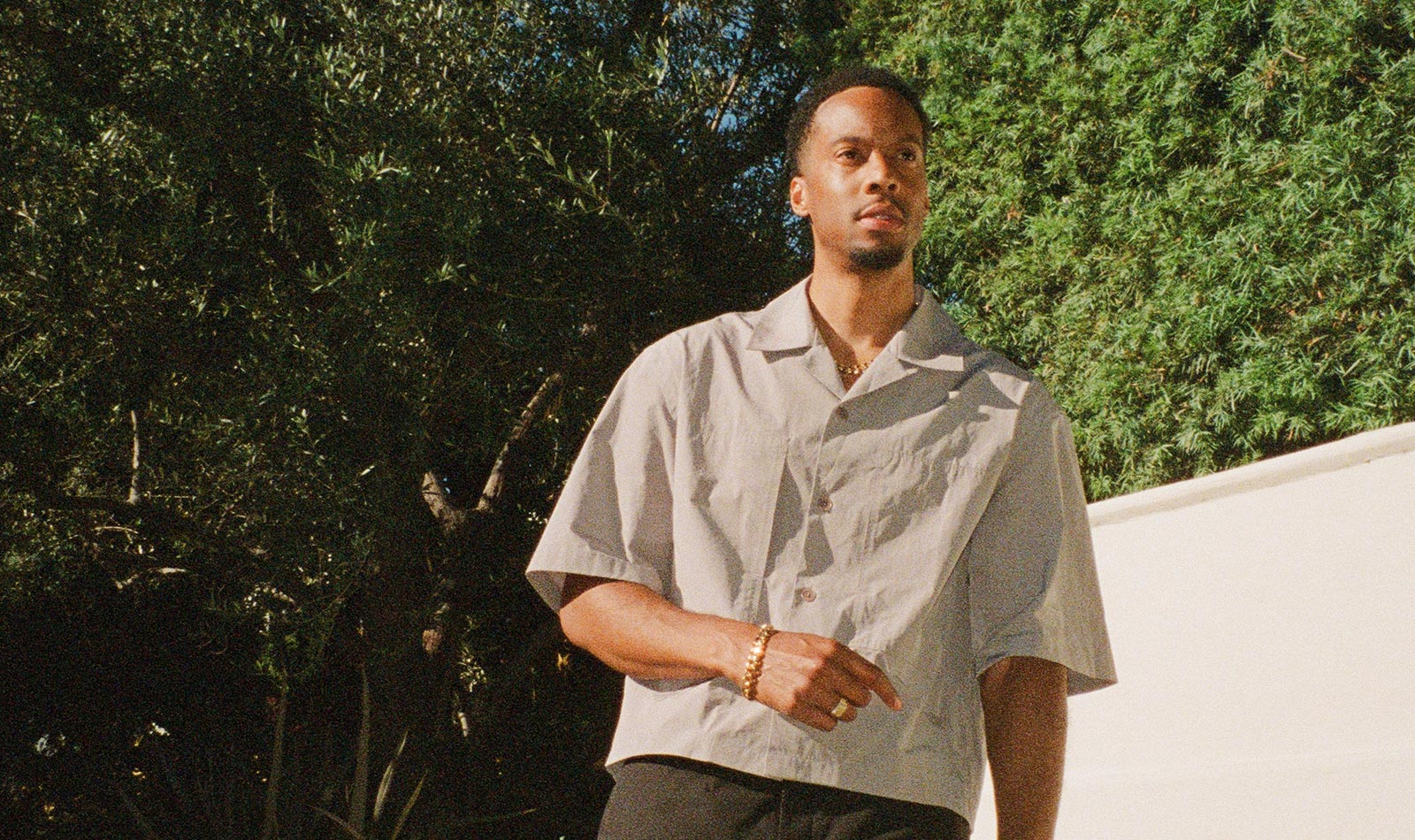 The phrase "everybody good?" is the sort of all-encompassing check-in that can be used to either address a group text at the beginning of a week, or as a way to gauge the wellness of a group after a traumatic experience. As the title of Curtis "Black Milk" Cross's first studio album in five years, it serves as both a wellness check for his listeners and a self-evaluation for the next stage of his life.
The album was originally conceived and titled in 2018 in a similar vein as FEVER, a record that chronicles Cross's perspective on a tumultuous sociopolitical landscape marked by Donald Trump's presidency, police brutality, racial hostility, and social media's sinister side. But Cross—along with the rest of the world—was caught off guard by the COVID-19 shutdown. The pandemic thwarted his ability to complete the album—but the name that he'd come up with applied just as strongly as it did before.
"I felt like the title still was appropriate, so I kept it," Cross says, "and I spun the topics that I was going to talk about and made them apply to personal life shit—touching on things that I think people probably will relate to who are probably at the same stage of their life as me, and just processing everything that was going on in the world and how it was affecting me. There was also a sense of assessing where I'm at as an artist: What do I want out of the game at this point? What do I want going into the next chapters of my life? The things I wanted a decade ago aren't the same things I want at the moment. I feel like most people that have lived some life can relate to that."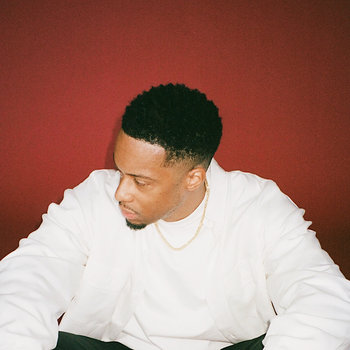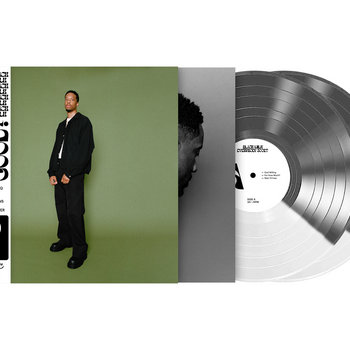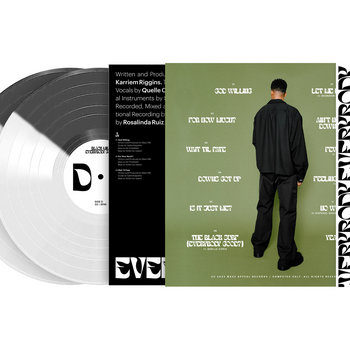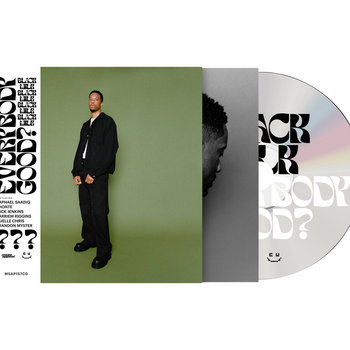 .
00:10 / 00:58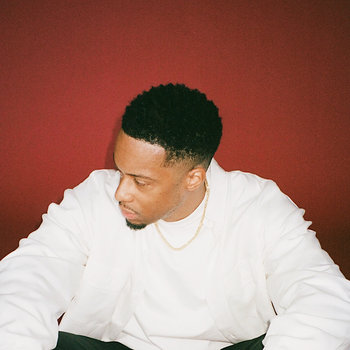 Merch for this release:
2 x Vinyl LP, Compact Disc (CD)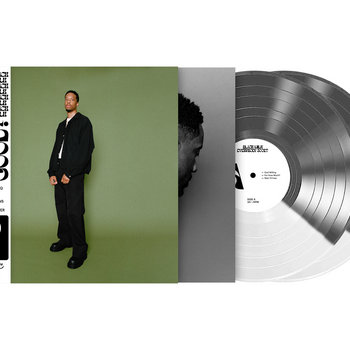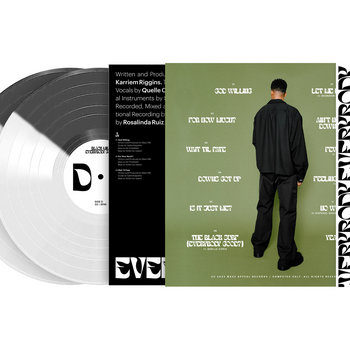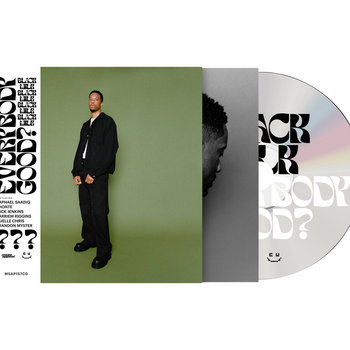 The new album merges personal reflection with social commentary, delivering an account of Black adulthood rooted in survival, endurance, and self-awareness. The single "Is It Just Me?" tackles the subject of survivor's guilt, lamenting the people who didn't make it out of Cross's Detroit neighborhood, while also recognizing the undesirable traits he inherited from his father, and his pursuit of wealth and mental stability. "The Black Surf (Everybody Good?)" is an ode to Black perseverance, and "Wait Til Fate" recalls a hospital scare, with Cross pondering whether he should share the information with his mother. Cross gives his observations heft that shows he understands their seriousness, but he doesn't let them linger long enough to hold him up.
Cross has built much of his reputation as a producer, starting with the soulful, off-kilter boom bap associated with fellow Motor City luminary J Dilla before steadily expanding his sound to integrate jazz, Detroit techno, funk, and other genres—even starting his own band, Nat Turner. But he's grown just as much lyrically and tonally as well. On his earlier work, his raps were more percussive—another layer of the banging production like other rappers who are primarily known for the beats they craft. But over the years, he's begun to use his albums as vehicles to deliver messages. On No Poison No Paradise, he got introspective about his life growing up in Detroit, and his work in the late '10s and early '20s has been aimed toward social commentary.
"The older you get as an artist, you naturally want to find new things to talk about, and find new ways in how to talk about it," he says. "Personally, whether it's production or writing, I'm always trying to find a new way to talk about things because as a listener, that's what I want to hear artists do," he says. "Rapping about rap, I just can't do it no more. Not saying that every song gotta be extra deep or extra conceptual, but I gotta be writing about something."
In addition to building his own repertoire as a lyricist, Cross also gets the best out of a healthy roster of MCs. Over the years, he's collaborated with fellow Detroit acts like Slum Village, Elzhi, and Guilty Simpson, along with revered rappers outside of his city like Sean Price, Pharaohe Monch, GZA, and Little Brother. Lately, he's been splitting time between Detroit and Los Angeles, and the bicoastal life has come with a plethora of creative career perks: In 2022, he was commissioned to produce Back In Black, the tenth album by West Coast legends Cypress Hill—a collaboration that started with a few earnest studio sessions with B-Real then bloomed into a full album.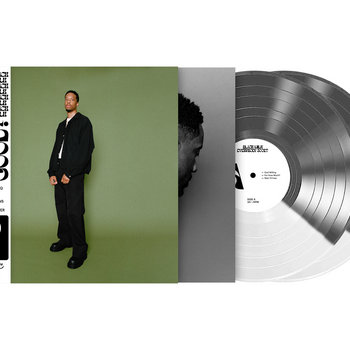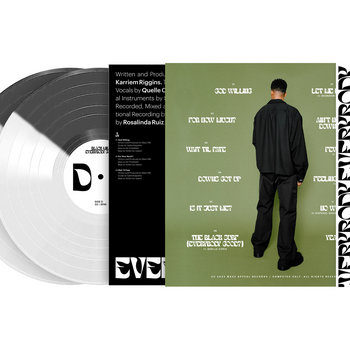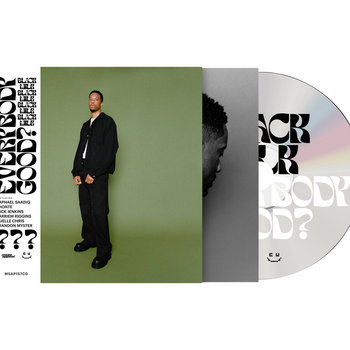 .
00:10 / 00:58
Merch for this release:
2 x Vinyl LP, Compact Disc (CD)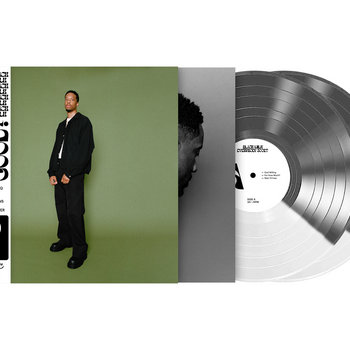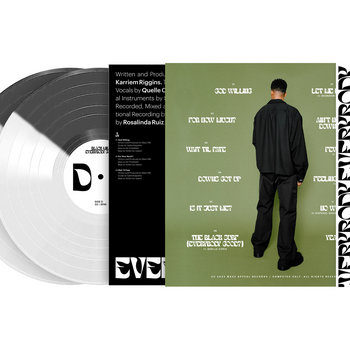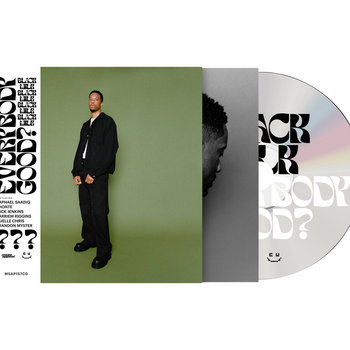 In fact, one of the best tracks on Everbody Good? came about through a pair of collaborative efforts. "No Wish" was produced by multiple Grammy winner and multitalented musician Raphael Saadiq. The two connected in Los Angeles via a mutual friend and played music for each other at the studio. "He's playing me random music he was making, and he played that track," Cross recalls. "He mentioned how [in his mind] he was hearing somebody rap on it. I was like, 'I'll take a stab at it.'" He wrote a verse to it and reached out to Phonte to complete it. The result is one of the most vulnerable hip-hop moments of the year, with Phonte's verse recounting traumatic abuse from his childhood and his journey to grapple with it into adulthood.
"Phonte surprised me, because I had no idea what direction his verse was going to go," Cross says. "I said to him, 'This is the type of verse I feel like you would save for your own project,' but he was like, 'I'm the type that whatever I'm going through in the moment, I gotta get it out immediately. I can't wait. At that moment, I was going through a thing, and that was the record that was in front of me at the time.' I'm honored—not only that he got on the record, but that he decided to get so personal and really spill his thoughts. For 40 bars, too! I couldn't have asked for more."
Everybody Good? isn't the only project Cross delivered this year. He released an 18-track beat tape in February, and has more collaborative albums and solo work coming soon. He's also going to expand the world of Everybody Good? creating more visuals and additional pieces to accompany the album. "In the beginning, you're just so excited about just doing music and making music, where you're trying to get so many ideas out at once," he says. "But then when you start settling into your career, you take your time and you're a little more careful how you put things together. As artists, usually once we get an album out, we immediately want to move on to the next thing. This is one of those times where I want to really sit with it."