FEATURES
Black Milk Before Bed
By Will Butler · October 15, 2013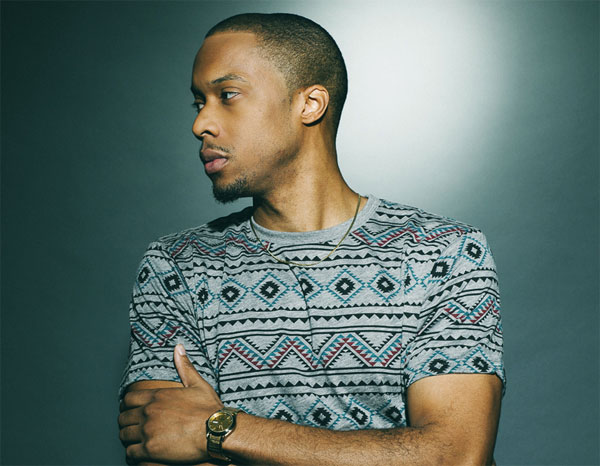 "…The Grim Reaper, or the goblin-lookin' character, some days it might be in the upper left corner, that hooded monster masked dude, or sometimes it's on the back, with the character drawn in the sleep state, with the third eye on his head… You could be walking down the street one moment, and falling off a building the next."
Merch for this release:
Compact Disc (CD), Poster/Print, Vinyl LP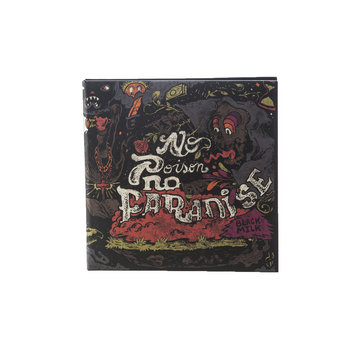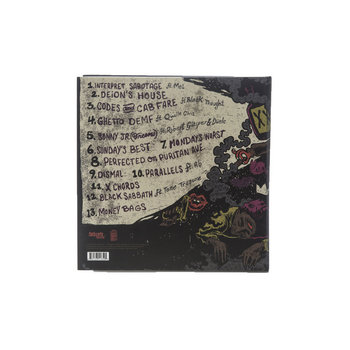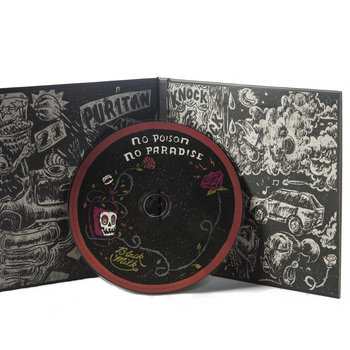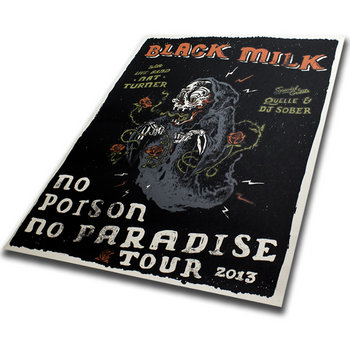 It's unclear whether No Poison No Paradise is an aphorism or just a grave expression of being stuck in purgatory. In the lead-up to the release of Black Milk's fifth studio album, the Detroit producer and MC has made it clear that this is the closest he's come to a "concept" album. And maybe the ambiguity about the title is appropriate, because, above all, the album is about dreams – the ones you have both sleeping and waking.
"And the story goes, never how the story's told," opens the first track, "Interpret Sabotage." Like Dorothy trudging down a dystopian yellow brick road back to Detroit, Black reflects on the tumult and contradiction of a fickle industry, of being stuck in nostalgia, and the dangers of a self-imposed golden era. Then he launches into the album's concept, loosely built around the dreams of a kid named Sonny Jr. The chorus mourns, "I know that I've been on this road forever / and I still know that things are gonna' get better / take it on home." But what does home look like anymore?
Merch for this release:
Compact Disc (CD), Poster/Print, Vinyl LP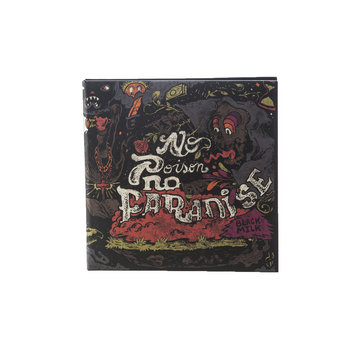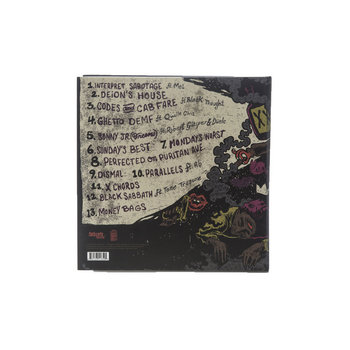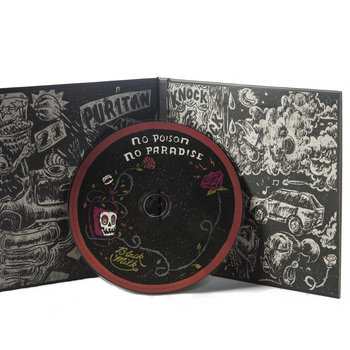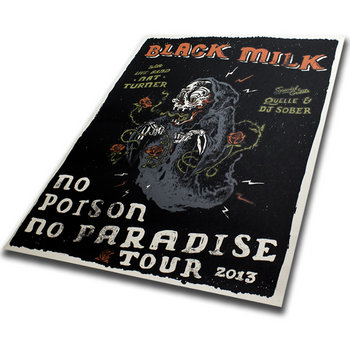 In a recent conversation, Black offered me a loose guide to the record, emphasizing how you can interpret or cherry-pick meaning. He started with the album art – a series of sprawling, bizarro fantasy drawings by Dallas, Texas artist Joonbug. "There's so many details to the illustration, it's like that with the music. Every day there's a different part of the artwork that I like. Some days it's the Grim Reaper, or the goblin-lookin' character, some days it might be in the upper left corner, that hooded monster masked dude, or sometimes it's on the back, with the character drawn in the sleep state, with the third eye on his head. There's so many details, it changes day by day." Black muses about the potential for narrating a dream state, "You could be walking down the street one moment, and falling off a building the next."
The world of Sonny Jr. is equally amorphous. Black's semi-autobiographical avatar wanders through his dreams, which, if you need to pin to a time and place, you could think of as the streets of Detroit in the 1980's and '90s. The production shifts back and forth between Black's disparate influences: gentle gospel, jazz-fusion, and razor-edged industrial electronica, rendered through an MPC and the cleanest of vinyl. Black recruits only a select few collaborators to add to this sound – most notably Detroit mainstays Quelle Chris and Dwele, The Roots' Black Thought, and Blue Note recording artist and jazz/hip hop experimentalist, Robert Glasper.
Merch for this release:
Compact Disc (CD), Poster/Print, Vinyl LP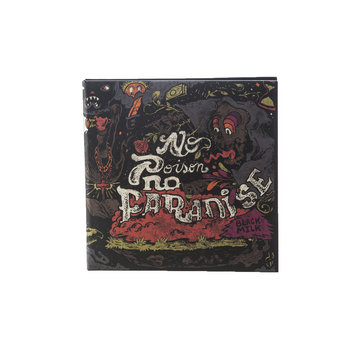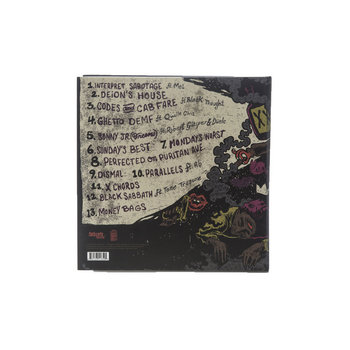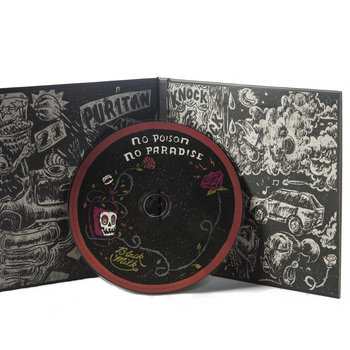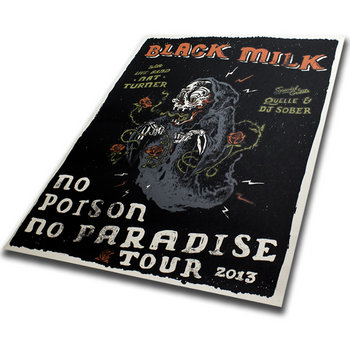 Glasper and Dwele's contribution to "Sonny Jr., (Dreams)" kicks off a brilliant, five-song narrative arc, certainly the best among hip hop records of recent memory. It's fractured and hardly chronological, with Black turning on a dime to switch points of view from child to adult, perpetrator to victim. From a sleepy Sunday morning to a fatal shooting, Black tries to unravel the clots of events, which eventually congeal into chaotic, freeform collapse and the low-point of the record, "Dismal." But the crucial part of the story arc, and the heart of the album, is the brief but unshakable visage of "Sunday's Best," and its sequel, "Monday's Worst."
"I think people will hear a difference in my music, sonically, than my previous stuff." Black isn't exactly bragging, but he sounds sure of himself. "And not just in the production, definitely lyrically I'm in a different place. For whatever reason the production kind of pushed me into that space. The music was already telling the story for me. It flows out better when I'm writing for a certain concept, a specific topic, rather than just rapping about rap."
Several albums into a rapper's career, you don't usually see a whole lot of improvement in their technical skills, but Black Milk is sharper than before in every respect. His production is at a sweet spot of accessibility and complexity, a melding of all his past influences. Vocally and lyrically, he can subtly channel the styles of some of his most respected Midwestern, Southern and Eastern peers like Common, Kanye, or Andre 3K, but he never sounds like he's cribbing.
One such peer, who's currently one of Black's most successful fellow Detroit rappers, is Danny Brown, and though their audiences have diverged, it's worth noting the similar paths the two artists have taken. When Black produced an entire collaborative EP for Brown back in 2011, Brown was just hitting his stride with his breakout success XXX, and Black Milk was coming off his most notable solo album yet. Coincidentally, just last week Brown released Old, ruminating on his childhood much in the same way Black does on No Poison. When asked about that, it's clear that Black appreciates the coincidence, but said the two are so busy with their own "personal brands" that they hardly are in touch like they used to be. It seems to be more a product of their formative environment (Brown is only two years older). Hopefully it's not a stretch to imagine the two collaborating again.
For Black, No Poison, No Paradise was about working with constraints. He recorded in a signature stripped-down studio, with just ProTools, an MPC, and a limited selection of wax to sample. He also made the record in Dallas, another first. "I wanted to live somewhere outside of Michigan for a while," he said of his move last summer, "just breathe a different kind of air."
He said he didn't sit down to write a concept album, but that the music just begged for it – for more storytelling, for more lifelike, inter-connected imagery. A good concept album isn't like a jigsaw puzzle with a nice "finished" image you can use to help put it together. It's more like sitting down with the pieces from a million other puzzles, and slowly, gradually figuring a new way to fit them into something strange and new, but still feels like it was meant to be.