FEATURES
"Soul Love Now" And the Legacy of Black Fire Records' Jazz
By Daniel White · August 10, 2020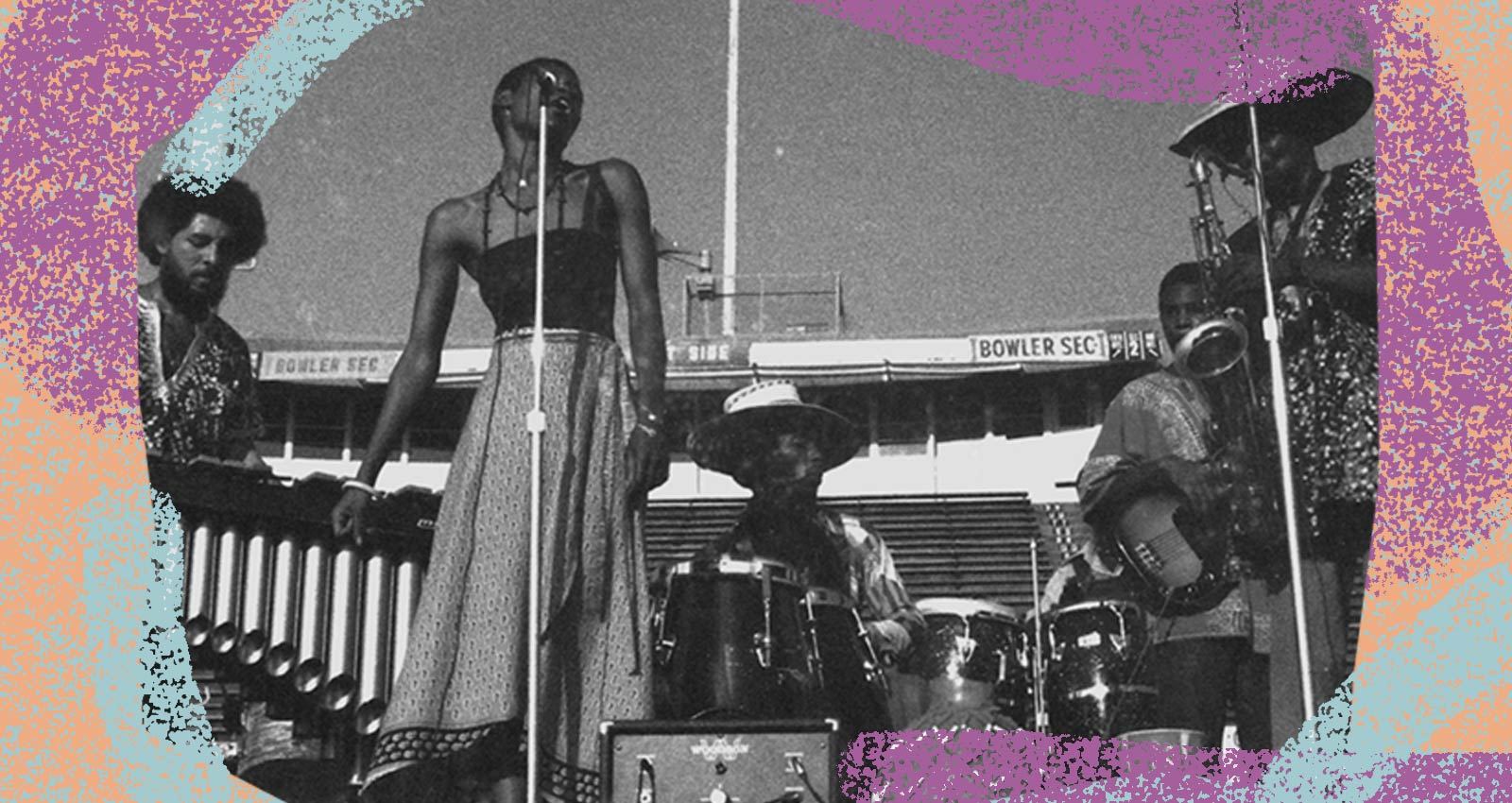 On the night of October 28th, 1975, Howard University's Cramton Auditorium was packed. Oneness of Juju had made the drive from Richmond to play this show, which was no ordinary gig: this was Howard University in the '70s, the Mecca of Black culture and thought. Oneness of Juju's bandleader, James "Plunky" Branch, was going to give the crowd a show to remember.
"The most spiritual music in the ancient African days was the music that made you move." Plunky tells the audience before the band launches into "African Rhythms," the lead track from their newest album of the same name. "We created this piece so we would have a piece of music that was spiritual, informative, and at the same time, something you could get off to."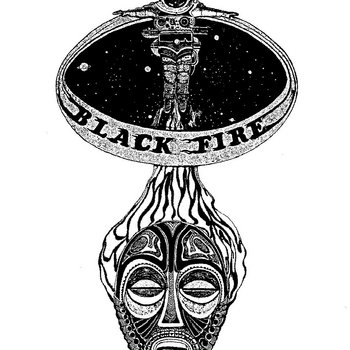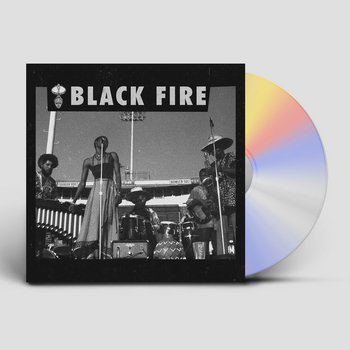 .
00:10 / 00:58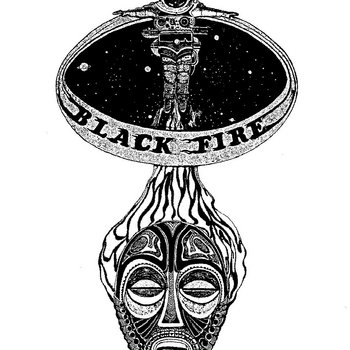 Merch for this release:
2 x Vinyl LP, Compact Disc (CD)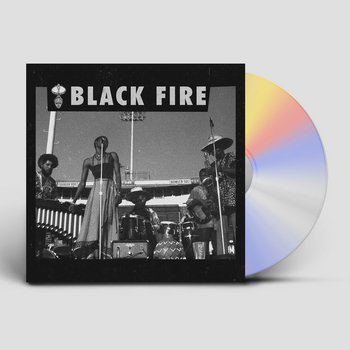 A recording of that concert, released for the first time, is included on Soul Love Now: The Black Fire Records Story 1975-1993, a 10-song compilation out this September via Strut Records that celebrates the foundational black-owned record label founded by Plunky and local DJ and record promoter Jimmy Gray. Much of the Black Fire catalogue was birthed during the mid '70s, when Black America was living with the results of the Civil Rights movement. This makes Soul Love Now all the more poignant in the present—the compilation is an unearthed gem of long-forgotten affirmations of Blackness.
"It's one thing to practice four hours a day and do it at home; it's another thing when you have the tribe, that audience," Plunky says, calling from his home in Richmond. As he tells the story, he first met Jimmy in late 1974, after discovering a copy of Black Fire, a magazine that featured a Juju album on its cover. Plunky called his record label at the time, New York City's Strata-East, to inquire about Black Fire. It turned out Jimmy was Strata-East's third-party promotions person for much of the Mid-Atlantic and Black Fire, the magazine, was his project. After assisting Strata-East with distribution for Gil Scott-Heron's Winter In America, along with it's hit single "The Bottle," Jimmy got the idea to start a label of his own, using the Black Fire moniker he'd employed on other projects.
The two became fast friends and, eventually, business partners, as Jimmy's knack for distribution and personal philosophy meshed well with Plunky's musical inclination towards Black empowerment, and his desire to learn more about the record business. Black Fire adopted the Strata-East cooperative model; the artist would press the first 1000 copies of the album, and the label assumed distribution costs—provided the record performed well. Artists on Black Fire also enjoyed an extremely favorable royalty rate.
"The whole idea was to empower [the artists on the label] to do their own thing," says Strut Records founder Quinton Scott. "It's an amazing thing they did with those labels back then because, you know, you forget that…back in the '70s, it was very very hard to get that music on the radio. So it was always a fight economically—it was very hard to run these things."
By the late '70s, like some of their Black-owned independent Jazz contemporaries, Black Fire wasn't doing well financially. Jimmy and Plunky were pooling together as much money as possible to fund the recordings, but after releasing just five full-lengths and a few singles, the label went dormant for 13 years beginning in 1980. The reality was that, apart from Plunky, most of the roster never made enough noise to fund their first 1000 albums.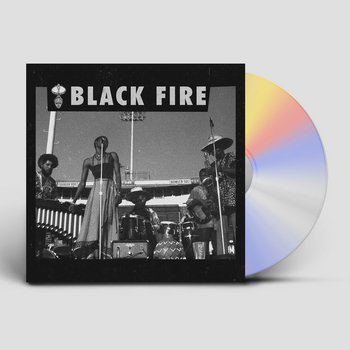 .
00:10 / 00:58
Merch for this release:
2 x Vinyl LP, Compact Disc (CD)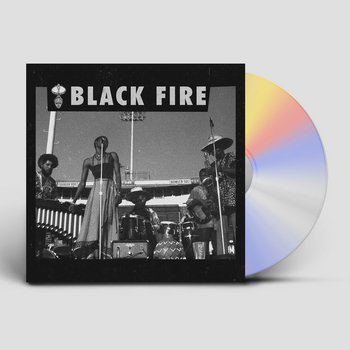 "I think the shame about Black Fire is that it only ran really for sort-of two or three years before it became a financially difficult thing to run," says Scott. "Given that, I think the quality of the music and the bands they had there were phenomenal. It's just a small catalogue, but it's dynamite, it's brilliant."
For Scott, Black Fire represents an "important piece of the jigsaw puzzle" in decoding Black indie-labels' history. While Strata-East and Tribe were more about "serious" jazz, Black Fire—in part thanks to Plunky's input—released more R&B-oriented jazz and soul, often the kind of music you could "get off to."
One standout from the catalog is the first release from Experience Unlimited, 1977's Free Yourself. The band would eventually develop into a more funk-oriented group, later introducing the world to the Washington D.C. funk offshoot Go-Go with their song "Da Butt", which appeared in Spike Lee's 1988 film School Daze. "You can hear by the way they play it, that it's the blueprint for what's coming," says Scott. "I love that. Literally, a few years later, everyone is on that same rhythm, and go-go has cemented itself as a sound."
That willingness to cross genres is present all over Soul Love Now, from upbeat songs like Wayne Davis' "Look At The People!" to more Afrocentric numbers like "Nia" by Juju and Byard Lancaster's "Drummers From Ibadan." Inspired by his time spent in San Francisco in the late 1960's playing with a South African ex-pat, Plunky instilled a fluidity to the label that prioritized a performance's energy and the beauty of the artist's intention over more strict genre restrictions. "I love dancing in that nuance, where [the genre] is not definitive. And in that place, as a musician and as an audience, we revel in that—that's freedom. That we can float, we can feel this together, without the rigidity of rules," concludes Plunky.