FEATURES
The Björk Discography Comes to Bandcamp; Proceeds Being Donated to Black Lives Matter UK
By J. Edward Keyes · June 18, 2020
Today, Bandcamp is thrilled to announce the arrival of Björk's complete studio discography, with proceeds from all sales being donated by Björk and One Little Independent to Black Lives Matter UK from today until the end of Bandcamp's NAACP fundraiser tomorrow. To put it plainly: Björk is one of pop music's greatest innovators, and her work over the last 30 years is proof of what can happen when an artist follows their own impulses above all else.
Merch for this release:
Compact Disc (CD), Vinyl LP, Cassette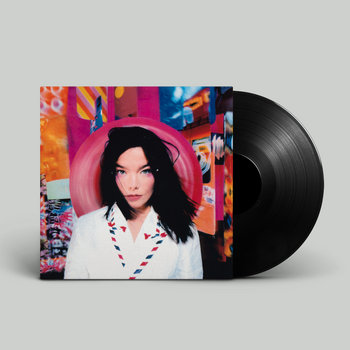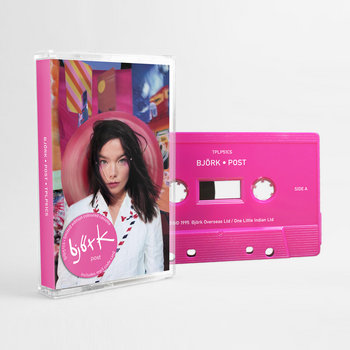 If there is any one constant across Björk's nine studio albums, it is endless change. After a trio of winning LPs with Icelandic pop oddballs The Sugarcubes, her first solo album—appropriately titled Debut—functioned as a hard reset. From the first glimpse of the gigantic stuffed bear clomping its way through the forest at night to the image of a dozen mummified Björks squirming around frantically in a birds nest in the "Human Behavior" video, it was clear that smash-cutting surreal playfulness and squeamish discomfort would be one of her many aesthetic calling cards. Both Debut and Post, which followed, rewrote the rules of club music; the giddy, joyous "Big Time Sensuality" was a hands-in-the-air celebration of romantic ecstasy, while the moody "Hyperballad" sketched a full haunting narrative of a toxic relationship with only a single, arresting visual image: a woman standing on a cliff, looking down at a raging ocean.
Merch for this release:
Compact Disc (CD), 2 x Vinyl LP, Cassette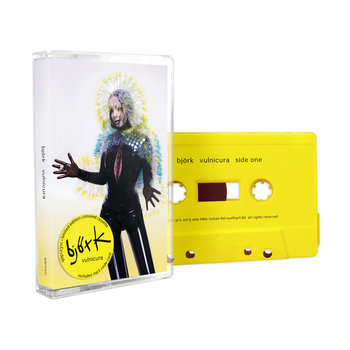 From there, Björk proceeded to dream up entire genres wholecloth. Homogenic shattered electronic music into tiny shards, pairing the fragments with sumptuous string arrangements; for Medulla, she jettisoned instrumentation entirely, enlisting guests like Rahzel, Tanya Tagaq, and Mike Patton and building whole songs from nothing but samples of the human voice; and for 2017's stunning Vulnicura, she created a traveling VR experience, and was honored with a retrospective at the Museum of Modern Art. There are contemporary artists who would not have careers if Björk had not cleared the way for them.
The albums here are available in a variety of formats, including digital, vinyl, CD, and cassette—choose your favorite, and dive in.