FEATURES
Bikini Kill: Punk beyond politics
By Hank Shteamer · April 15, 2014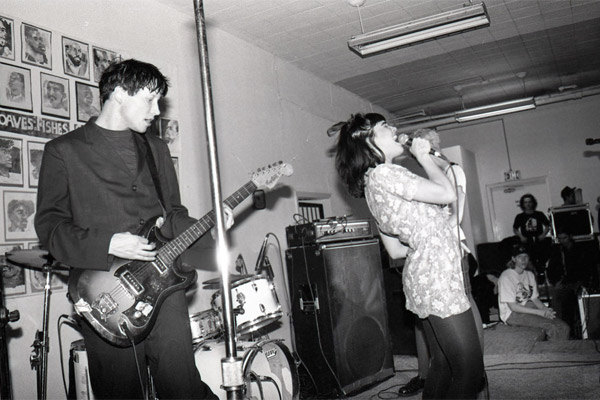 photo by Brad Sigal
"We just thought we were a punk band, and [asking questions] was part of what punk bands were."
Merch for this release:
Cassette, Compact Disc (CD), Vinyl LP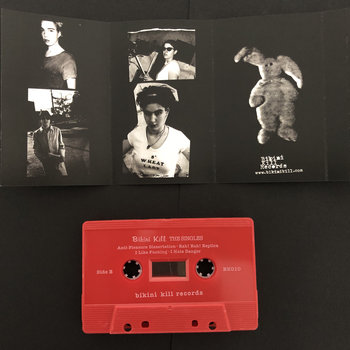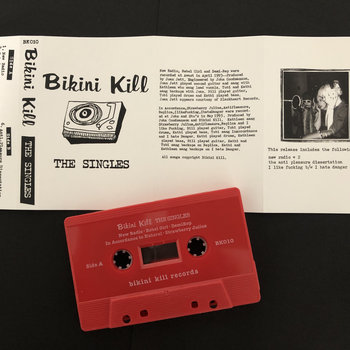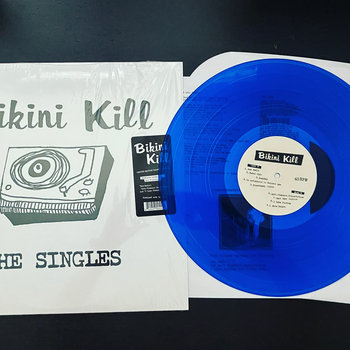 The early-'90s feminist punk movement known as riot grrrl has practically become an academic discipline. Most underground music fans can cite the basic facts by heart: the Olympia, WA, origin story, centering around vocalist Kathleen Hanna's fourth-wall-shattering performance style; the kinship with fellow legends-in-the-making such as Nirvana and Fugazi; the belief that, as the band's own bio puts it, "…if all girls started bands, the world would change." But it's important to remember that there was music behind the message. The goal of Bikini Kill Records, the band's own archival label, is to preserve their legacy on wax and in the digital sphere. The latest offering is a new, expanded reissue of 1993's Yeah Yeah Yeah Yeah, which features material originally issued on a split with the British band Huggy Bear. (A digital reissue of The First Two Records, including Yeah Yeah Yeah Yeah, arrives on April 29.)
For bassist Kathi Wilcox, the label has been a chance to make sense of the band's legacy at a comfortable remove. "The record label is completely different than touring with Bikini Kill circa 1994," she says. "Being in that band was really stressful. There wasn't any internet when Bikini Kill happened, so what we got was what we got at the shows—we were getting a lot of negative feedback. Now, people come up and say, 'Your band changed my life.' For us at the time, it did not feel like that; it felt like, 'Everyone hates our band.' It's interesting to look back on it now and be like, 'Actually, people were really getting something positive out of it.' "
As she describes it, the band was out to provoke, but the members never expected the intensity of the reactions they got. "We thought we were asking questions," she says of Bikini Kill's outspoken stance. "We're supposed to be open-minded punk rockers; we're supposed to be critical thinkers. What does the scene have to say about sexism within its borders? We just thought we were a punk band, and that was part of what punk bands were."

photo by Brad Sigal
Merch for this release:
Cassette, Compact Disc (CD), Vinyl LP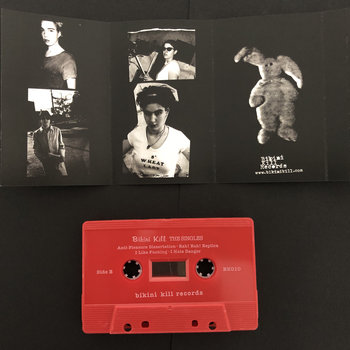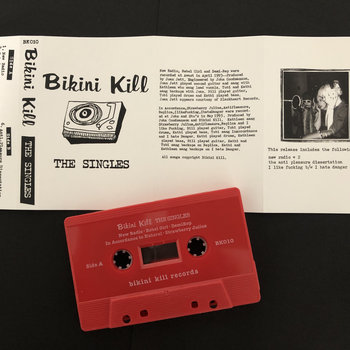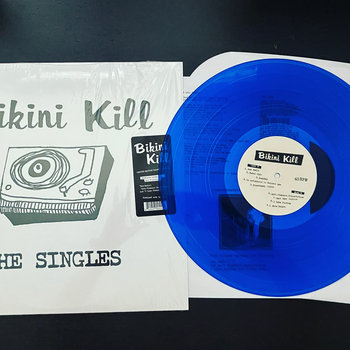 The politics were only part of the impact, though; the band knew how to write an anthem. Yeah Yeah Yeah Yeah standout "Rebel Girl" is one of the band's most beloved songs—a rumbling, bass-heavy ode to a feminist trailblazer. ("In her kiss / I taste the revolution," sings Hanna, moving from passionate croon to wild shriek.). "I wrote the bass line [to "Rebel Girl"], and I immediately didn't like it because it seemed too simplistic," recalls Wilcox. "It sounded too midtempo rock. Then when Kathleen started singing, I was like, 'Oh, this song's really great.' And the first time we played it out on tour, we had an immediate reaction, and people were like, 'What's that song?!' "
If "Rebel Girl" represents the iconic version of Bikini Kill, other songs on Yeah Yeah Yeah Yeah demonstrate that the band wasn't limited to a single mode of expression. "Outta Me" juxtaposes emotional turmoil ("It's about being in love / It's about being in hate / It's about not wanting to miss you / It's about wanting you dead") with strummy, downbeat pop—more Phil Spector than raucous rock. Bonus track "Why" is even more spare—a hushed, arresting duet between Hanna's vocal and Wilcox's bass.
Merch for this release:
Vinyl LP, Cassette, Compact Disc (CD)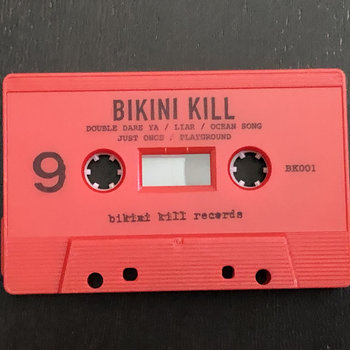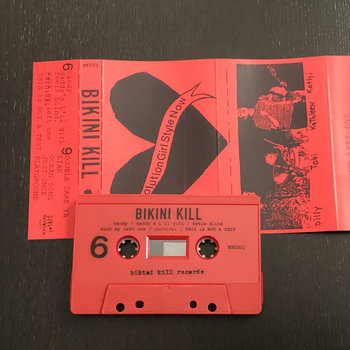 Other bonus tracks serve as a classic early-'90s time capsule, a catalog of the world's woes according to Bikini Kill. Two targets, on very different scales, were the Gulf War ("George Bush Is a Pig") and a then-new David Lynch series ("Fuck Twin Peaks"). "Our band started right when the Gulf War started," Wilcox explains. "Everybody was in total panic about it—It was just this galvanizing rage. And we wrote 'Fuck Twin Peaks' right when that show came out. We heard the premise and thought, 'This is completely sexist and awful—this jokey, ironic show about a murdered girl.' All the punk-rockers in Olympia were super-excited about it, and they were having these lasagna parties where they would all meet at each other's houses to watch it. It just seemed so uncritical."
Merch for this release:
Cassette, Compact Disc (CD), Vinyl LP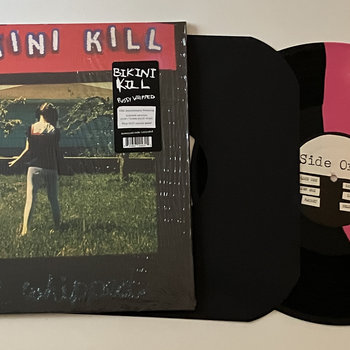 Another bonus track— "I Busted In Your Chevy Window," a minute-long snippet of anti-sexist slam poetry, excerpted from a live show at legendary Berkeley punk venue 924 Gilman Street—bridges Kathleen Hanna's pre–Bikini Kill spoken-word work and the band that made her famous. "That's kind of a holdover from what she was doing before she was in a band," explains Wilcox. "She had lots of [spoken-word pieces]; she would insert them randomly in the middle of the set. She would just launch into one, and we'd have to be like, 'We'll just let her go till she's done!' "
As the recent Hanna documentary The Punk Singer—and the Julie Ruin, her current band that also includes Wilcox—suggests, she may never be done. But even as the members of Bikini Kill remain focused on the present, they take pride in their shared past; they're committed to keeping their catalog in print, on their own terms. "Kill Rock Stars, the record label that we were on, doesn't really exist anymore," says Wilcox. "In name, it's still a record label, but it's owned by a totally different person. So it felt like the right time to take these records back and put them out ourselves." In that sense, Bikini Kill Records isn't just a label; it's a fitting epilogue to one of the great DIY success stories of our time.