FEATURES
BIG|BRAVE's Howling Post-Metal Emphasizes Space, Volume, and Emotion
By Jamie Ludwig · September 13, 2017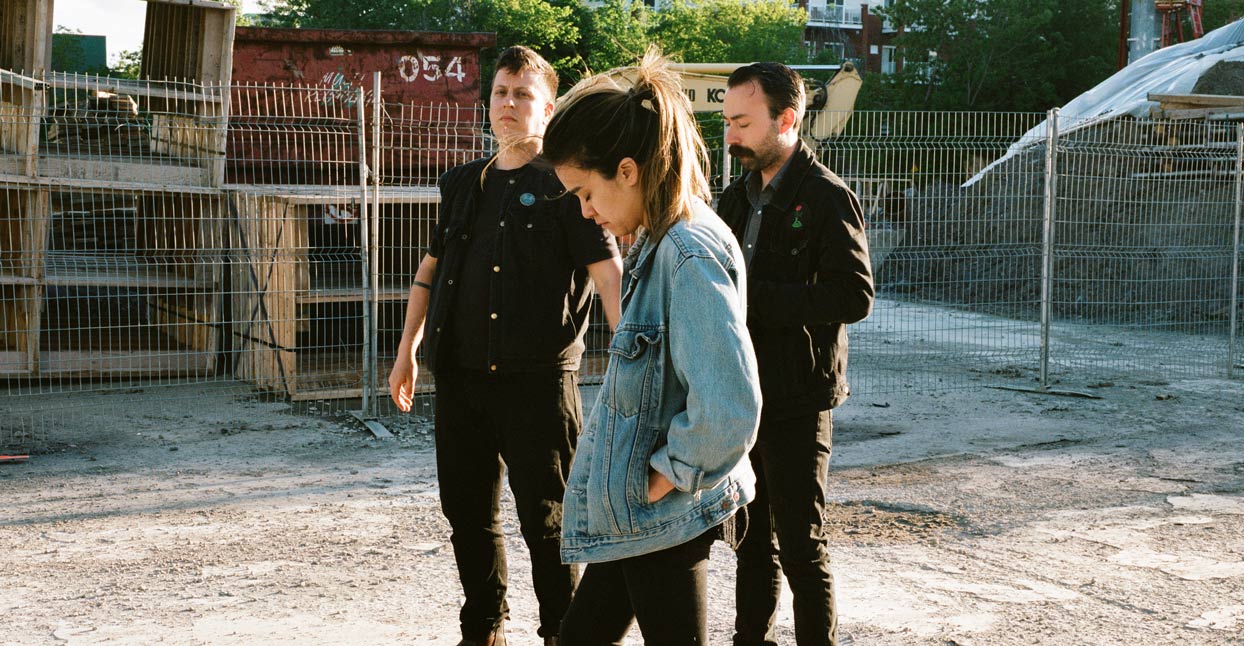 For musicians, life in a big city comes with advantages and disadvantages. On the plus side, there's ready access to concerts, arts events, and other cultural activities, and opportunity to connect in person with others who share even the most niche interests. On the not-so-plus side, there are often high costs of living, small residences, and (depending on who you wind up with) bad roommates to contend with.
In the case of Montreal experimental metal trio BIG|BRAVE, whose crushing, soulful third album Ardor (out September 15 on Southern Lord), the compromises of city life shaped them from the start. In 2012, guitarist/vocalist Robin Wattie and guitarist Mathieu Bernard Ball began playing music together while sharing an apartment where making a big noise wasn't an option. By 2013, they had tired of those constraints, and increased both their volume and their lineup, recruiting drummer Louis-Alexandre Beauregard before releasing their first EP, An Understanding Between People.
Listen to Ardor in full exclusively at Bandcamp Daily:
Merch for this release:
Compact Disc (CD), T-Shirt/Apparel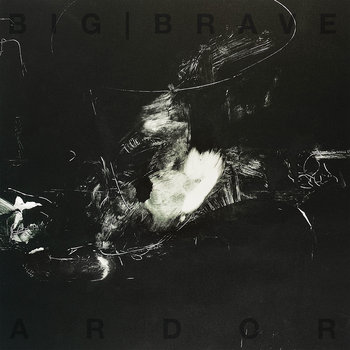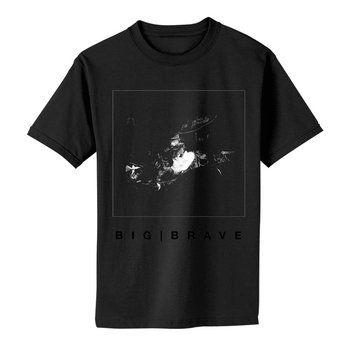 The group's early music leaned towards darkened, melancholy folk coupled with explosive, noisy rock. Since then, they've largely traded in their acoustic instruments for electric, but they've continued the explorations of "loud vs. soft" that was ignited during their early apartment days. "Having started really quietly and then all of the sudden having all this power, we definitely wanted to keep those dynamics. If we had always been a loud band and always had access to big amps, I don't think we'd be the same band we are today," says Ball. "That kind of natural progression definitely shaped the group and our approach to music. We're never going to want to just be a loud rock band."
Along with their shifting volumes, BIG|BRAVE's confinements as a young band also taught them about using space in their songs, how to incorporate pauses as a way to build tension, or as a rhythmic element, similar to breathing. "[Space] lends to that sort of cinematic feel, and that's part of what we really like to do. We're really trying hard to explore that—not perfect it, because there's no such thing—but just push it, in a way," Wattie says.
The result of it all is a raw, evocative mix of slow-burning post-rock and metal that is somehow both wrecking-ball heavy and feather-delicate, with ferocious, barely-controlled feedback and mountainous, lingering chords. Wattie's soprano both cuts through and lingers on the weighty sounds, with elusive vocalizations that verge on avant-pop. The shape and texture of her voice is more vital to the song than mere words. "I don't really enunciate when I sing, and there are no lyrics anywhere, either. I like that vagueness to leave the listener room to interpret the song however they want, because emotions sort of transcend language," she says.
The group's penchant for experimentation, and for merging the heavy with the avant-garde make BIG|BRAVE at home in the music community in Montreal and in greater Quebec (other bands from the region include pioneering post-rock ensembles Godspeed You! Black Emperor and Thee Silver Mt. Zion Memorial Orchestra, and forward-thinking metal bands such as Voivod and Gorguts). "A lot of people come to Montreal from all walks of life, and I think that that has a lot to do with the diversity in its music," Wattie says.
Not only did BIG|BRAVE find an audience in their city, they also forged friendships with local musicians. Following the release of their self-released debut full-length, Feral Verdure in 2014, the band played a handful shows with Thee Silver Mt. Zion. For their next album, Au De La, the trio enlisted the band's Efrim Menuck (also of Godspeed You! Black Emperor) to record them, and Jessica Moss to contribute guest spots on violin. On a whim, BIG|BRAVE sent the recording to Southern Lord Records. The label not only released the album in 2014, but recruited the group to join owner Greg Anderson's band, Sunn O))), on tours throughout Europe and the U.S. over the following year.
The experience introduced the trio to wider audiences and provided the opportunity to play large venues and theaters, where their sound could fill the room to the rafters. "One thing I've noticed we have in common with Sunn O)))—a loose sort of common thread—would be that if you've never heard us before, the first listen doesn't always grab the listener. Once they see our live show, it's more of an experience and grabs them more," Wattie says.
By the end of their time on the road together, the iconic doom/drone band had influenced BIG|BRAVE in a very characteristic way: amplification. "We tour in a minivan," Wattie says. "There's only so much room, so we got to use a lot of Sunn O)))'s gear; these powerful, beautiful-sounding amps. Going home, we were like, 'OK, we need to up the ante a bit.' We changed the low-end components, that's for sure! We couldn't really go back to our dinky little amps."
Whether inspired by their new gear or, more likely, having grown stronger as a unit over several albums and tours together, Ardor contains some of BIG|BRAVE's most gripping music yet. Recorded with Radwan Ghazi Moumneh (Jerusalem In My Heart), and once again featuring Jessica Moss on violin as well as Godspeed!'s Thierry Amar on contrabass, the album contains three long-form songs that play out like novellas where the next page can't come soon enough, but where the true joy lies in immersing yourself in the story and going along with the ride. And while their music may, in part, reflect their Montreal roots, the more time they've spent outside of their hometown, the more adventurous listeners they've managed to draw under their spell.
"It's reaffirming that people are pretty open-minded about music and you can really do exactly what you want without necessarily wanting to follow certain guidelines," Ball says. "We're at a great place, and I hope we just keep going in the same direction we're going, and keep working to see how much farther we can get."
—Jamie Ludwig