FEATURES
Bedroom Visionary
By Lorne Behrman · November 03, 2015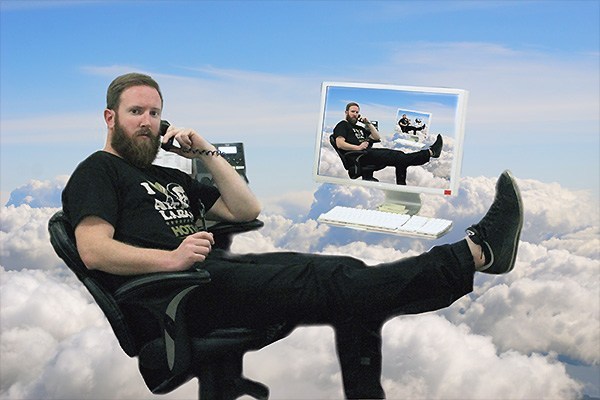 photo by Jon Montgomery
"There is a childlike beauty to recording in my bedroom. It's my corner of the world, and I can carve out whatever I want with no intimidation. The process is so intimate; it's just me. Real studios terrify me."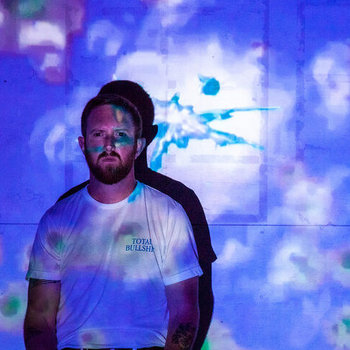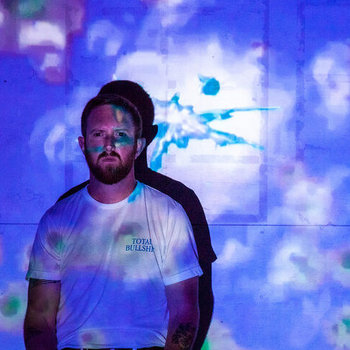 Merch for this release:
Vinyl LP, Cassette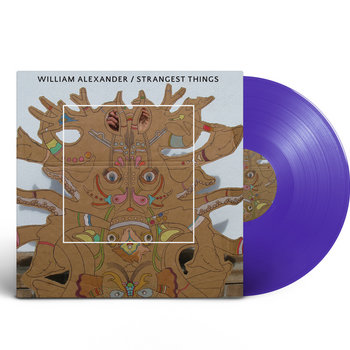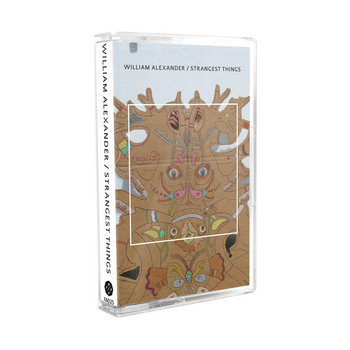 In a time of tumultuous transition, lo-fi pop visionary William Alexander retreated into the womb of his bedroom. Away from the pressure and terror of conventional band demands—playing live and recording in a professional studio—and away from the painful complexities of his personal life, Alexander submerged himself into a freewheeling and anachronistic world. A mix of oldies, hip-hop, shambolic indie, and psychedelic music coexisted in the intimate comforts of his bedroom studio. In this room, he would go on to create and record his signature scruffy gems, on which he played, composed and sang everything.
William Alexander emerged personally and creatively triumphant with the album Strangest Things (Yellow K Records/Forged Artifacts), which put forth a uniquely fractured aesthetic and helped him rebound from that painfully complex time. Interestingly enough, Alexander's first official release was the album he wrote after Strangest Things. That album, Girls' Basketball, won critical acclaim and peer accolades for its panoramic artistry and sharp songwriting. Now, Alexander finally issues Girls' Basketball's prequel.
"During the making of the record, my escape from everything was to go into my room and record," the Long Beach, California-based artist says. "The majority of the album is about relationships with friends and in romantic situations. The music came out of me in a fit of inspiration in only six months. It was written and recorded before Girls' Basketball and a lot of the aesthetics of that album were built on Strangest Things. When I went back and listened to it, I was really proud of it—there was something special about those eight songs."
Alexander's formative memories are riding in his father's Oldsmobile while his dad played 8-track tapes of Motown and the Beach Boys. "My parents weren't musical people, but those two stuck with me, I became obsessed with them," he recalls. During high school, punk rock's middle-finger moxie took hold in Alexander's early explorations as a singer-songwriter-guitarist. Even in this guise, he had a panoramic perspective and became enamored with militant early West Coast acts such as N.W.A. and Public Enemy. It would be Modest Mouse's 1997 masterwork, The Lonesome Crowded West, with its sprawling artistic ambitions and moony lyric sense, that would change the way Alexander made music.
It has been an unrushed and an unself-conscious musical odyssey since he wrote, played, and recorded Strangest Things. Only in his Fullerton, CA bedroom, in something of a wrinkle in time, could rugged hip-hop beats, classic pop songcraft, folksy vocals, loping Motown basslines, left turns into lysergic bliss, and heartfelt tales coded in enigmatic lyrics take shape. These bedroom pop musings wouldn't surface until 2014 in the form of Girls' Basketball.
photo by Karen Utley
With Girls' Basketball, Alexander earned plaudits from indie influencers as diverse as the NME, L.A. Record, Tiny Mix Tapes, Decoder Magazine, and The Dodos' Logan Kroeber, among others. It would be another admirer, musician Ryan Pollie from Los Angeles Department, who first tipped off Yellow K Records to William Alexander. At the time, five years had cooled off any stigmatic associations with the album's genesis and engendered a renewed appreciation of that aesthetic-defining time.
Merch for this release:
Vinyl LP, Cassette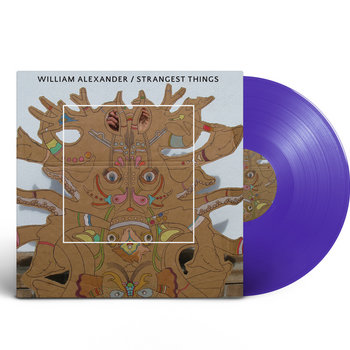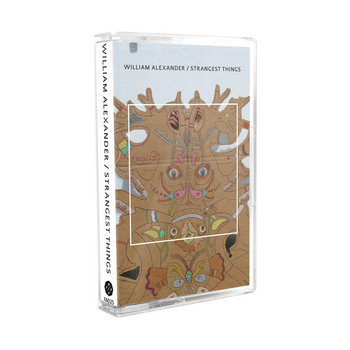 Strangest Things opens with "Lost In The Fire," a sweet haze of a song, recalling the feel of a 1950s ballad broadcast from some oldies station in another dimension. The track's only temporal signifiers are the diced beats and swirling synth textures gurgling deep in the song's underbelly. Up next from this strange transmission is the title track. "For 'Strangest Things' I wanted to write something like the Searchers' 'Love Potion No. 9,' a slightly campy song about love taking over and putting you under a spell," Alexander reveals. Other facets of Alexander's prismatic artistry include the interstellar, electro-indie pop of "Come Find Me"; the album's fizzy first single, "Giant Fade"; and the silvery sentiments of "I Never Know The Truth."
Strangest Things brims with the wonderment of creativity. As a producer, Alexander cites such disparate influences as Jeff Lynne (Tom Petty, Roy Orbison, George Harrison), The Neptunes (the late 1990s thru early 2000s urban pop duo of Pharrell Williams and Chad Hugo), and Kanye West's work with Jay Z. On Strangest Things, he played all the instruments and chopped up the beats, which were either sourced from recordings of his buddy playing drums live or a drum machine. During this formative creative time, with no pressure or forced artistic ambitions, Alexander freely mottled genres, instruments, and eras, synthesizing all the music he's loved along his journey. "There is a childlike beauty to recording in my bedroom," he says. "It's my corner of the world, and I can carve out whatever I want with no intimidation. The process is so intimate; it's just me. Real studios terrify me."
Merch for this release:
Vinyl LP, Cassette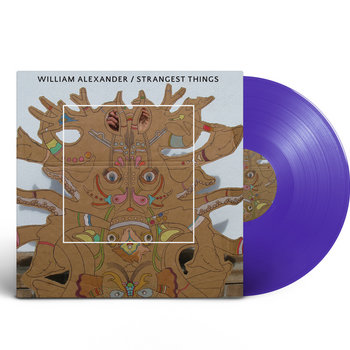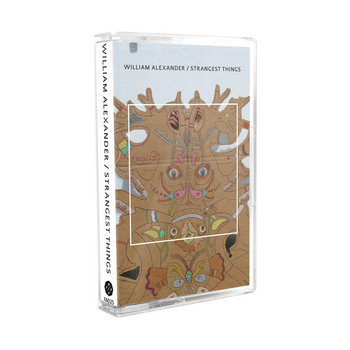 Today, William Alexander is doing music full time, and is 40 songs into working on the official follow-up to Girls' Basketball, among other projects. He's cheerful and optimistic about his future endeavors. But there has been a certain hesitancy in his past that could have forever kept Strangest Things and other things shelved in his bedroom. He's fearful of playing live, recording in professional studios, and, initially, he admits he was reluctant to share his music. "I always kept my music close to my chest," Alexander says. "I remember one time sharing with a few friends and family. Everyone was so supportive. One of my friends called me out and sent the music to a hundred people. That's been the most meaningful thing for me, the support of my friends and family has kept me going and now I get to do what I love all the time."