FEATURES
BCUC's Afro-Psych Vision Forges New Connections
By Jake Hulyer · April 09, 2018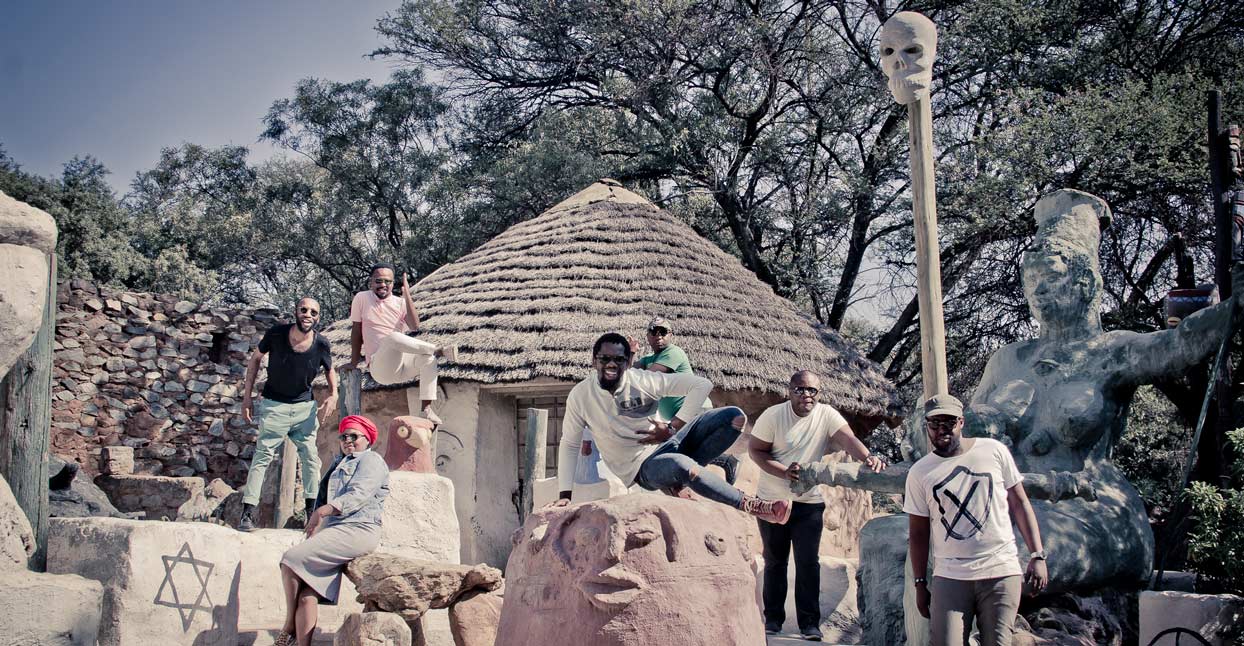 Inside a 300-year-old fort-turned-amphitheatre in the French town of Sète, BCUC Band—a seven-piece Afro-psychedelic collective from Soweto, South Africa—are surrounded by the placid, sunset-dappled Mediterranean Sea. They're in the middle of a performance so joyous, it feels like it could go on indefinitely. Lead singer Jovi is wearing skinny jeans, a T-shirt and a whistle around his neck, and he sprints regular laps around the stage between vocal runs. They've played for 30 minutes in the searing July heat, and the atmosphere is breathless, fevered and communal. Finally, Jovi shushes the crowd, as the volume on stage fades temporarily. "Ladies and gentlemen," he announces, wryly, 'that was our first song."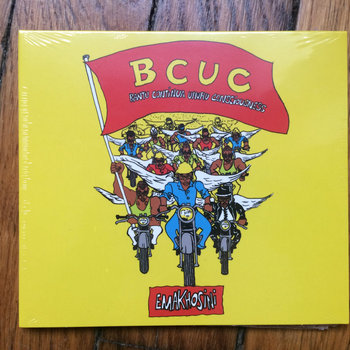 .
00:10 / 00:58
Merch for this release:
Compact Disc (CD), Vinyl LP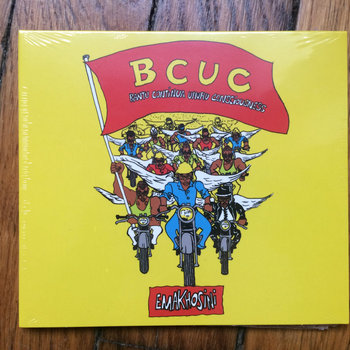 This was the first Thursday night of Worldwide Festival, the week-long festival organized by London-based DJ and broadcaster Gilles Peterson. Most of those present had never heard of BCUC before, but it seemed certain they'd made a lasting impression.
That their performance was so memorable should perhaps come as no surprise. BCUC, which stands for Bantu Continua Uhuru Consciousness, played live together for several years before committing anything to record, and still consider their live shows to be the definitive aspect of what they do. In 2016, they were put in touch with Antoine Rajon, booking agent and boss of the Nyami Nyami record label. A couple of people had made him aware of them, and after hearing their demos, he immediately signed them to the label and started to set up a tour for them in France.
This led to BCUC's debut album Our Truth, released in 2016, and its newly-released follow-up Emakhosini. Though the albums use the same essential format and approach—drums, conga, djembe, bass, percussion, and vocals—for Emakhosini, the group recorded in a bigger, better-equipped studio in Lyon, France. Its tracks are carried by a concentrated nucleus of energy, and often run upwards of 15 minutes: it's a long-form, hypnotic approach to music, where the pay-off isn't in hooks or melodies, but in total immersion.
"We believe in ancestors," explains Jovi, speaking over the phone from Soweto. "Ancient, old-fashioned stuff is sacred to us. We see [ourselves] in that lineage: in those songs that were never written down." Traditional ceremonies, and the music enmeshed in those ritual celebrations, have shaped what BCUC does. Underscoring the point, emakhosini is a Zulu word, which translates to mean the experience of being among your ancestors, or a place made home by kings and queens.
For BCUC, chanted vocals are the anchor and the focal point for their songwriting, which builds on rhythm, force, and repetition. While Jovi leads, three of the band's other members lend backing vocals. "In the tradition we come from, in South Africa, there's a lot of voices," Jovi says. "If we could, we'd have seven or eight backing vocalists. But the bassline adds those voices—it sings."
Those time-tested traditions ground a politically-engaged vision for the present. At their shows and in their music, the group's message is often one of positivity and inclusiveness. It's a direct response to the situation in South Africa—since the end of apartheid, 14 years ago, the gap between richest and poorest still remains vast. And in a country where 11 different languages are spoken, cultural divides serve to slice its population into separate, isolated islands, with communication between them often limited.
Once or twice a year, BCUC hold big music events in Soweto and invite white South African bands to play. Those bands usually sing in Afrikaans, the language mostly spoken by the country's white population. As such, they're mostly not understood by the predominantly black crowd: a situation which mirrors that of many of the shows which BCUC play outside Soweto. It's an experience which creates new connections, and fosters a kind of mutual understanding. (Or at least, an understanding of what it's like to not be understood.)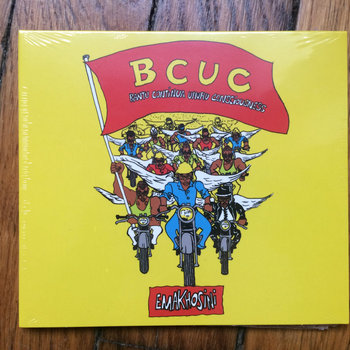 .
00:10 / 00:58
Merch for this release:
Compact Disc (CD), Vinyl LP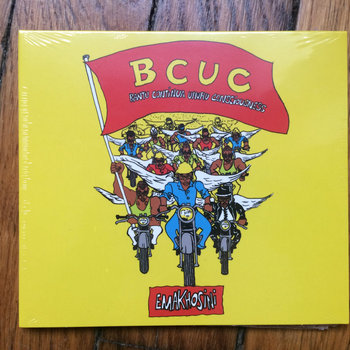 At their shows, Jovi delivers empowering polemics on topics ranging from the universal to the everyday. Sometimes, they're about the human likeness which binds us all together; other times, they're about how you should reach out to an old friend who you weren't there for when you should have been. Reflecting on the role of music within politics, he says, "It's easy to use music as a weapon to make people angry—to rile them up. But we don't want to do that."
Jovi's outlook sees music as a direct tool for positive political change. In a tone which is typically and unabashedly hopeful, he says, "I'm trying to live my dream: a world where black people and white people are the same. We, as workers—and I see us as workers—we are the ones who should be fixing this. Not politicians."
-Jake Hulyer