FEATURES
Bastien Keb Creates a Soundtrack for His Struggles on "The Killing of Eugene Peeps"
By Lucy Dean Stockton · September 17, 2020
It's unclear when any of us will be able to safely return to a movie theater, but Bastien Keb, born Sebastien Jones, has provided a welcome alternative. For his third studio album, The Killing of Eugene Peeps, he's designed an album that's stunningly cinematic, one that opens with dark, orchestral gestures and a poetic soliloquy that feels like it was plucked directly from a 1970's crime thriller. But the monologues that are interspersed between the album's tracks are pulled straight from Jones' journals, and given voice by one of his friends. Like everything on the album, Keb stresses that these excerpts are both poetic and ardently earnest: "Every word is true, every word is honest," he says. .
Jones, who grew up in Central England, attributes much of his artistic development to the movies, which were a constant companion for years. He'd always been a film buff, but that love intensified when he got a job working in a video store. "We basically didn't have any customers for the last three years," he says. That gave him plenty of time to watch a lot of movies. Spending whole shifts by himself, he would dive into arthouse films, thrillers, Westerns, and American crime dramas, a pastime that ultimately inspired both his sound as well as the directorial decisions behind his music videos, including the critically acclaimed "Younger."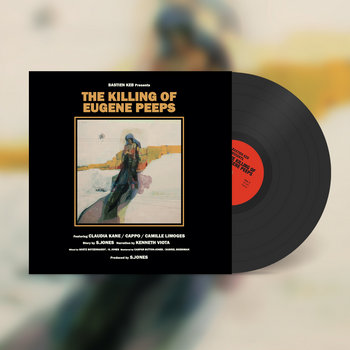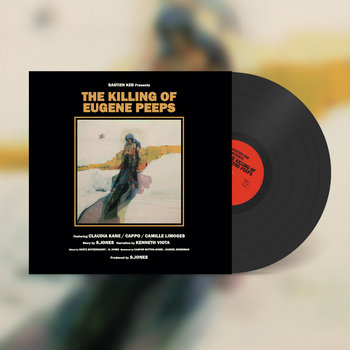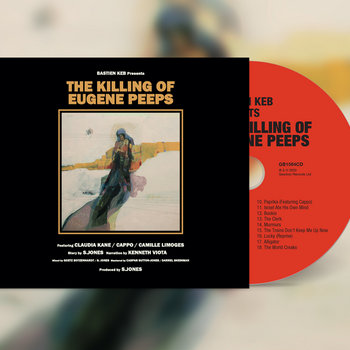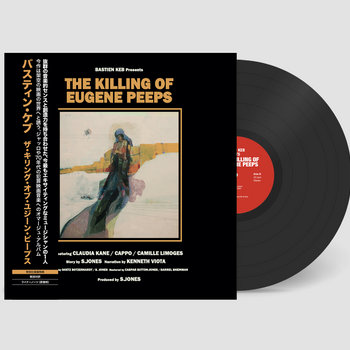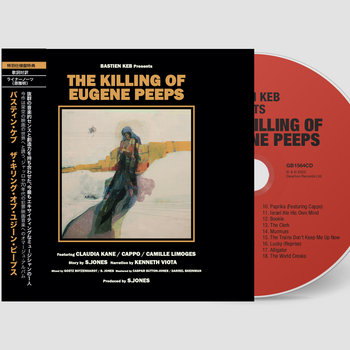 .
00:10 / 00:58
Merch for this release:
Vinyl LP, Compact Disc (CD)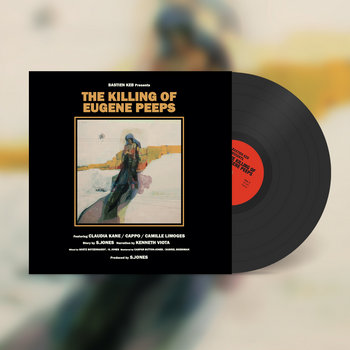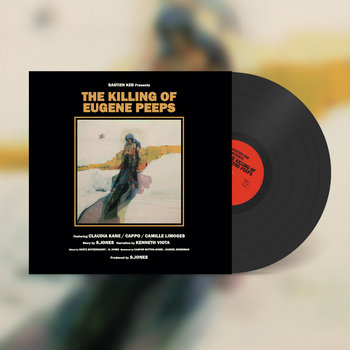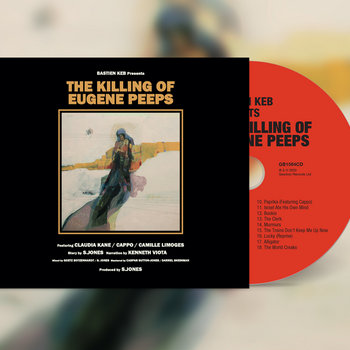 Working as a professional composer, Keb has scored television ads, documentaries, and short films, an opportunity that encouraged him to learn more precise arrangement and to supplement his informal experience playing music with more traditional music theory. Forced to step away from an over-reliance on looping, he learned to write music with more complex arrangements and a more intentional approach to transitions, "I'm focused on arranging things that ebb and flow, that move and grow," he says. Much of this formalized structure is new: "I'm self-taught, basically. I took some guitar lessons as a kid. I will literally learn chords on YouTube, and have had to learn music theory and arranging on my own." But the independent creative process suits him. He plays every instrument on the album, most of which he's collected from friends over the last decade, and recorded almost all of it in his bedroom, a surprise for an orchestral album with such a wide use of instrumentation.
In the year that he wrote and recorded this project, he was working the night shift at a warehouse, a job that left him constantly exhausted. "It was disorientating. It was long hours and hard work. I was a zombie for a year, piecing the album together while I was working," he says. The sense of a dreamy fugue state can be heard throughout the record, seeping into the songs and their hazy narrative transitions. "A sleepless schedule definitely added a layer of difficulty, but also some sleepless inspiration," he says.
Songs like "Rabbit Hole" have an air of resignation, prominently featuring Jones' aching monotone over soft clarinets and plucky guitar, as he lyrically explores the sensations that accompany depression and sleeplessness alike. Others are fueled by a sense of urgency; on "Paprika," rapper Cappo raps over crystalline, eerie synthesizers and unrelenting bass. Still others, like "Lucky (Reprise)," are imbued with a tentative hopefulness, a resolute sense of closure carried by elegant, soaring strings. Despite the thematic variety, that sense of disorientation permeates, departing from the steady rhythms that characterized his earlier work—here, there are longer pauses, wistful melodies and unexpected, imaginative instrumentation.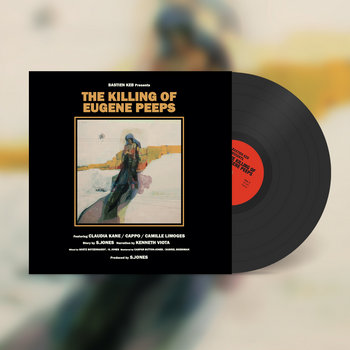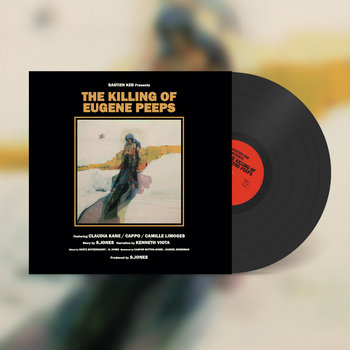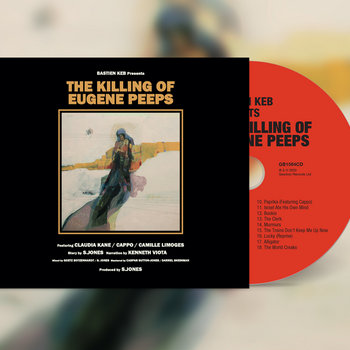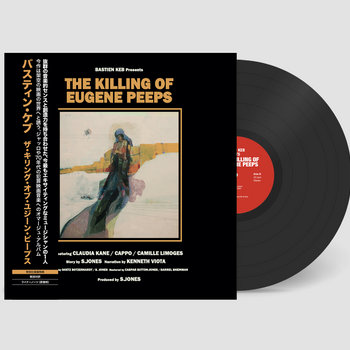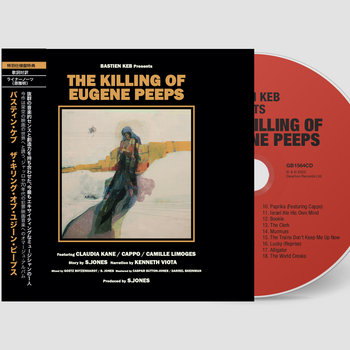 .
00:10 / 00:58
Merch for this release:
Vinyl LP, Compact Disc (CD)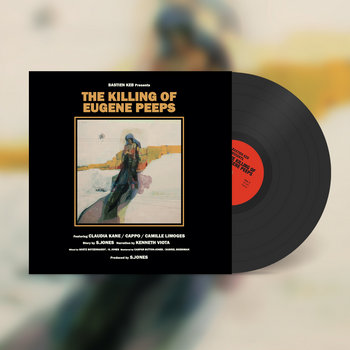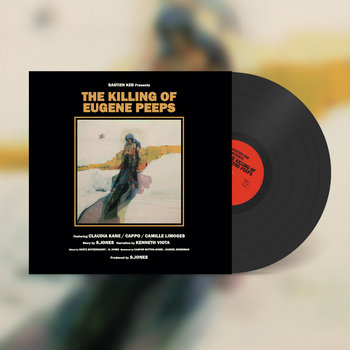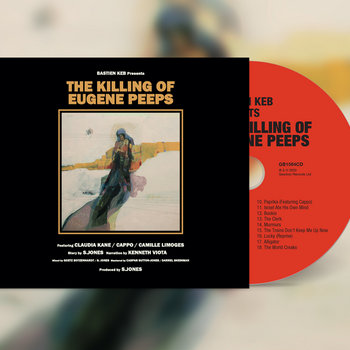 Jones acknowledges the difficulty of producing a story-based album in an age where artists are discovered with single hits: "I made this album purposely as a full record, but I recognize it will be pulled apart" He continues, "I'd love if people would only listen to it on vinyl, or in one sitting," to be carried away by it and to experience it just like the film he imagined.
He approached the album with two seemingly contradictory objectives: "To make an old film score, something very cinematic," and "to be quite honest throughout," he says. Balancing a desire to make something dramatized and abstract with an equally strong commitment to authenticity, The Killing of Eugene Peeps confronts Jones's mental health struggles head on.
In writing so openly about his own mental health, while remaining wary of avoiding cliches, he offers simple reflections for listeners: "I wouldn't say it's OK to not be OK. But I would say [the album] is a fragment of my experience, and I think it would be good for people who are struggling with depression to hear it. I'd want to say, you're not the only person who's struggling." He continues with a self-effacing laugh, "I don't know if that's the best way to sell an album—does depression sell?" It is, at the very least, clear The Killing of Eugene Peeps will resonate with listeners who are turning to music that matches the strangeness, isolation, despair, and tentative optimism of our current moment.