FEATURES
Hundreds of Artists Help Launch 'Bands Take A Stand' to Combat Sexual Assault
By Maria Sherman · March 24, 2017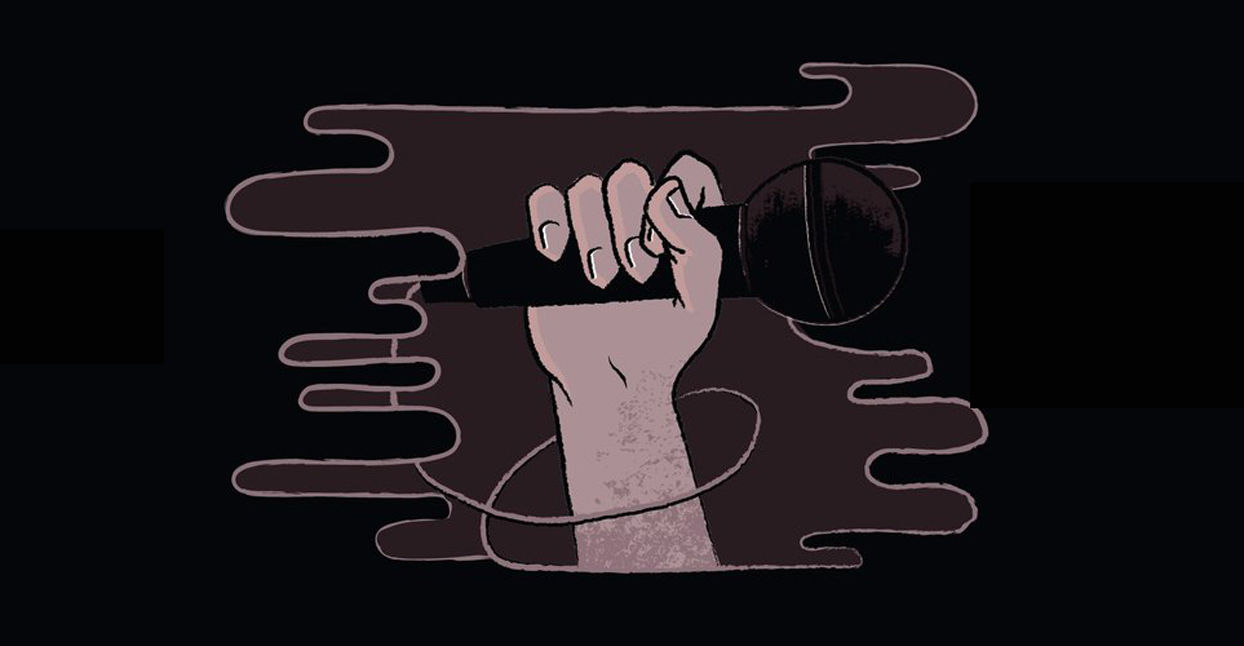 Three years ago Jake McElfresh, who records under the musical moniker Front Porch Step, was accused of sexual harassment by several young women, a handful of which were teenagers. In 2015, a petition was created to remove Front Porch Step from playing the traveling pop-punk festival Warped Tour—founder Kevin Lyman obliged; McElfresh was uninvited and Front Porch Step was dropped by his label Pure Noise Records. Lyman later allowed McElfresh to play one surprise set at the Nashville date of the tour, further enraging the thousands of pop-punk fans who'd signed the petition. McElfresh stayed quiet for a while, later citing mental difference as the reason for his indiscretions. In 2016, he returned with a new song, "Help Me Hurt," and a Christian identity. That, too, was met with a barrage of both support and opposition. In February of this year, McElfresh once again attempted to return to the limelight, announcing that a new song would be released on the 16th. For a specific group of music fans and professionals, it was the final straw.
Bands Take A Stand was created and launched in a single day—February 16th—by an anonymous group ("We want to keep the focus on what we're doing, not who is doing it," a representative wrote via email) bewildered by Front Porch Step's return. The organization asked bands to donate their Bandcamp sales to A Voice For the Innocent, a non-profit dedicated to acting as a community of support for victims of rape and sexual abuse. Within that 24-hour time period, 320 bands signed up—everyone from the dynamic duo of PWR BTTM to smaller emo and pop-punk acts from around the country and Mexico. Bands Take A Stand asked those who signed up to donate for a single day. A month later and many acts are still voluntarily sending all proceeds to A Voice for the Innocent.
"It was a way of diverting attention away from [Front Porch Step] and placing it on more deserving artists. It was an effort to tackle the issues that plague our music community," a representative and founder of BTAS explains over the phone. "Not to attack one person, but that said, Jake McElfresh is someone who uses a platform to harm others and it's important not to erase that narrative. We left it up to the bands, it was their option of whether or not they wanted to name names, but we were very direct as to why this came to be. We want to hold people accountable for their wrongdoings and not allow them back into a space they abused and lost privileges to."
Sexual assault, abuse, harassment and institutionalized misogyny are prevalent in communities of all kinds, but for whatever reason, seems to be a regular point of contention within the overlapping emo, pop-punk and indie rock worlds. "I can't understand why people are so forgiving of those sort of things. The only thing I can think of is that maybe they never experienced sexual abuse or abuse of any kind. People have a disconnect. As far as why I think this happens in this scene in particular, I could not tell you. I have no idea," BTAS' representative explains on the phone. "One of the reasons might be monetary gain over their own morality. I don't think you can separate the art from the artist. I think they're inherently intertwined. I think it's difficult for people to want to cut their friends out of their lives, especially if it's someone you work with and can benefit from. They let stuff slide. It's unfortunate, because it's detrimental to other people. These sort of things, they don't happen from the scary guy in the alleyway or the creepy dude down the block. They're your friends. They're your family members. They're your idols. They're these people you look up to and trust because that's how they get away with it. It's hard coming to terms with that and cutting those people out."
In the future, Bands Take A Stand hopes to expand in both the digital and physical arena. "Ultimately our goal is to create a safe and inclusive environment where people can come together and celebrate what this is all supposed to be about: the music. We're still exploring various mechanisms we can use to effect those changes. We want to do music compilations, future fundraising campaigns and live shows. This stuff happens both online and in person. At the end of the day we just want to help create a scene that really supports everyone instead of just claiming to and calling it a day," the representative continues. "We want to create a climate for those working in the industry and in the scene to feel comfortable and compelled to hold themselves and their peers to a higher standard, to protect their fans—the people who allow them to do what they do for a living. It's a goal within our reach if we can get everyone on the same page, or at least in the same book."
We spoke to a handful of artists and a label about the ongoing sexual harassment problem without independent music, and why they chose to join Bands Take A Stand.
Our donations are still going to A Voice for the Innocent. I want to send them as much as I can. We'll probably do it until the end of March and then double it when we get home from tour. We had a merch person on our full U.S. tour who had a relationship with Jake McElfresh that was a bad relationship. I became friends with two people who were abused by Jake. That's how I found out about [Bands Take A Stand.]
I think we're still sort of stuck in bro-world. People just forgive this kind of shit because they don't see anything wrong with it, because they're guilty of it and they don't want to admit that they're guilty of it. I do my best to spread word about anything that happens in the scene, but I haven't really been apart of any movements for it. I called out my abuser two years ago, and I think that's when call-out culture started to become more of a thing in the music scene. I was like, "My abuser is using the music scene to take advantage of women so I should speak up about other dudes doing this." It's crazy when so many people have been affected by one person, and all it needed was one person to say something. When I called out my abuser, I had at least 15 girls hit me up after. They'd contact me through Facebook, friends of mine who hadn't told me about it before, told me about it after. That seems to be what's happening with all these dudes.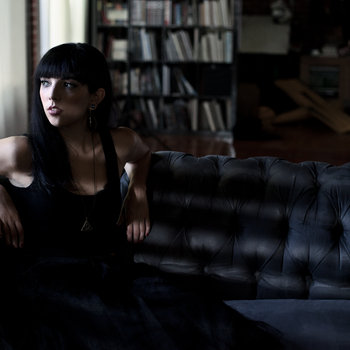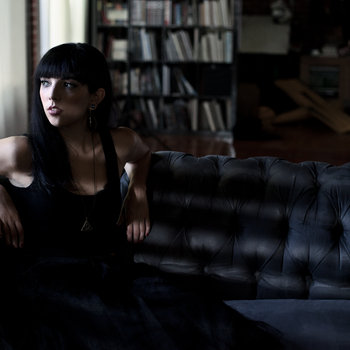 I found out about Bands Take A Stand because I knew someone who was very much involved in the Front Porch Step debacle and she put it on my radar. Every single person in my band is some level of marginalized. It never seemed like a question of whether or not we would participate, it was more about how we could participate meaningfully. Some of us, our identities, we don't have the option of not being political. I definitely want to continue to use my voice. Hopefully Bands Take A Stand can be the first step towards that. I hope that this is the start of something much bigger.
I think the reason that underground music has such an issue with this is that when you come from a world that sees itself as a group of underdogs, people who are supposed to be coming together to fight back against whatever they see as holding them down, it becomes very, very difficult for people to find any kind of accountability when they might be turning around and [oppressing others.] It's the same way any kind of privilege works–when you've got a group of people who are used to seeing themselves as underdogs who are in so many great numbers, white males, it becomes very difficult for them to turn around and say "Oh, I might actually be part of the problem. I might be doing this to someone else."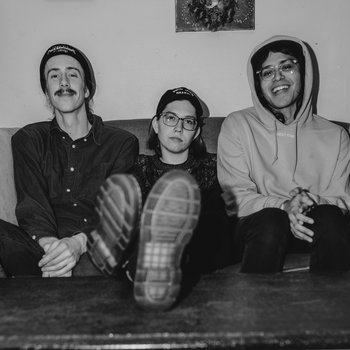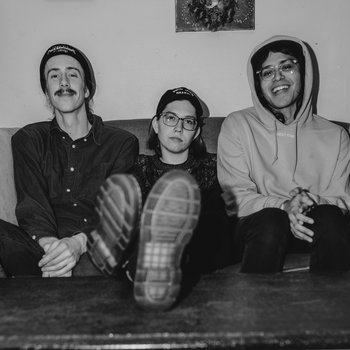 I knew that Front Porch Step released a song about a year ago and now that he's back in full force and found God, all this other stuff. It's really disappointing. It's scary, especially as a woman in the music industry, as someone who has experienced manipulation when I was younger from band members and people in the music industry who have power like that. It made me sick to my stomach, hearing all of this coming back. We thought that we'd gotten rid of the guy, someone who is manipulative and a sexual abuser, we thought that we had the power to keep them out and show others that we don't put up with this stuff. It was really defeating, seeing a lot of support [for him.] But with support you get opposition.
It's the tough question that we all wish we could answer: why does this happen? It's really hard to say. We're a heavily white-male-dominated scene. People gain a little bit of power, and they feel they can just run with it. I think it's really great that we're starting to expand beyond that. We're starting to see rise up from minorities and that's going to help combat this macho lifestyle that has been adopted. The music scene is supposed to be a sense of community—and it is—we're all standing up against these forces that are causing harm.
I live in this small town in Virginia—there's this serial assaulter who tries to be involved in the music scene. We kicked him out, and he just keeps coming back. They just keep coming back. Abusers keep coming back because they expect to be forgiven because that's what society says is okay. We have a rapist as president and nobody cares. Why should anyone care about some shitty pop punk kid?
Consumers of art put the artist on a pedestal and expect the artist to be better than everyone else. You hold them to that standard and just expect that to be true. When there's some kind of indiscretion of any kind, it's easy to forgive your idols. I guess it's something to do with a fan to artist relationship. You take what you hear for granted. I don't think any abuser is going to say outright "Yes, I raped someone." That's not something someone who raped someone is going to say unless they're confronted with it by someone else. If Front Porch Step posts on their Facebook page "I didn't do anything wrong. I'm a Christian," people are going to take that at face value. In an indie scene, in a DIY scene, you feel even more connected to people. You trust them more. It's that weird dichotomy of trust and artistry that makes it harder for people to distinguish what's real or not. It's easy to forgive people if you don't know what's real or not. I think making sure we call people out, people who don't deserve to be in a positive scene where they can harm people, if we do our best keep them out, to let people know that they have committed awful indiscretions against other people, that's the best we can do. Support the victims of their assaults. It's a no brainer. Put the victims first and keep them safe.
—Maria Sherman