FEATURES
Bandcamp Vinyl Pressing Service is Here, and It Works
By Ethan Diamond · January 14, 2021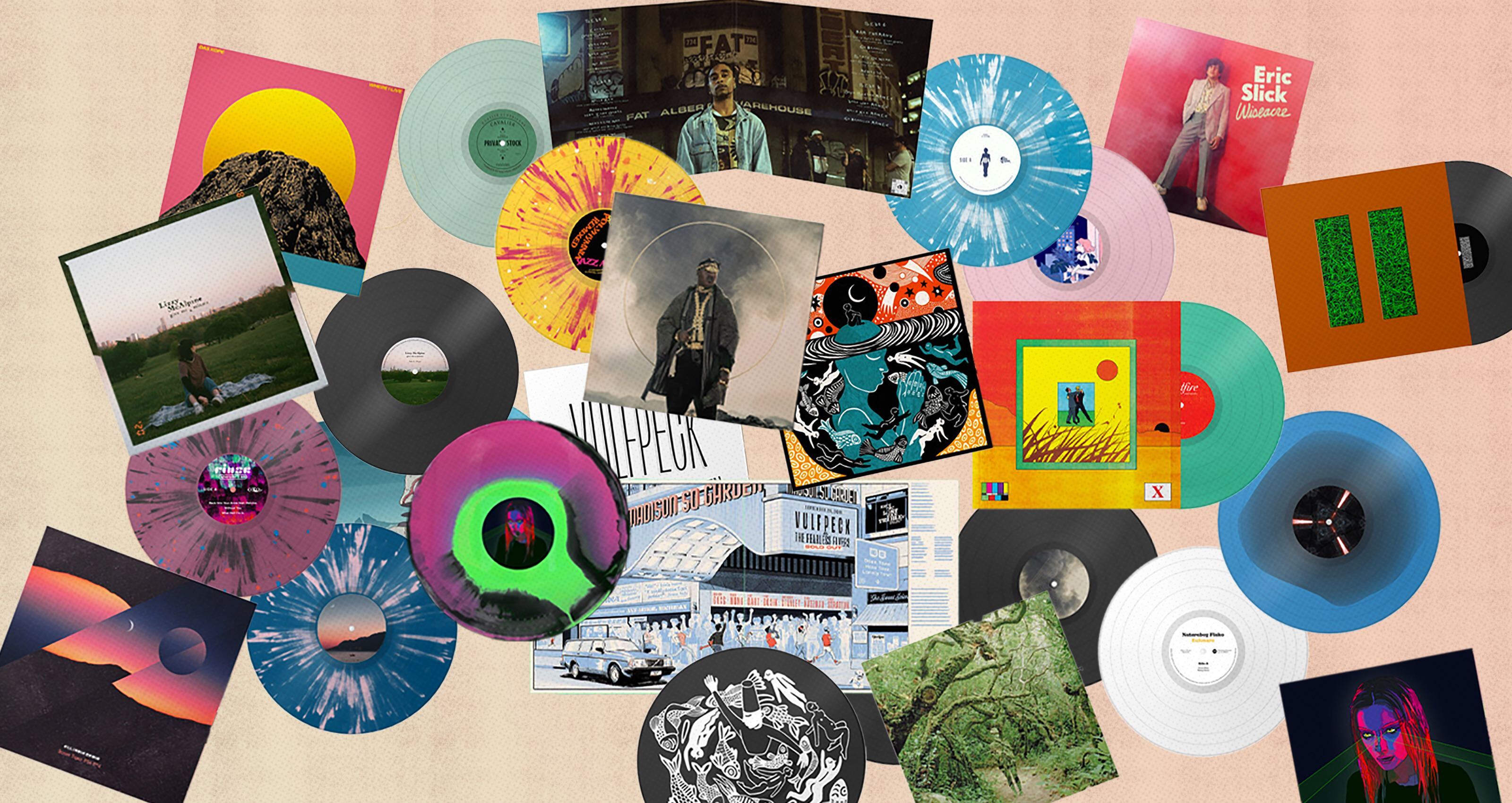 Vinyl sales on Bandcamp are booming: last year, fans bought 2 million LPs through the site, double the year prior. And for the artists and labels who sell vinyl, it now makes up 50% of their overall revenue. Yet only 12% of the albums with sales on Bandcamp in 2020 offered a vinyl version, leaving a large source of potential artist revenue on the table. The primary reasons for this are that producing vinyl is expensive, and therefore risky, and dealing with fulfillment and returns can be incredibly time consuming. So a few years ago, we started work on a service to make it easy for a whole lot more people to start pressing records.
In 2019, we began rolling out the Bandcamp Vinyl Pressing Service to a small group of pilot artists. The service eliminates risk, since your fans' orders—not you—finance the pressing. It eliminates hassle, since we coordinate production, ship the records to fans, fulfill digital, and handle customer support. It offers complete control, with the design and pricing up to you, and Bandcamp taking no ownership of the record. It maximizes your odds of success since we automatically notify your followers when you launch a campaign and they can easily use their saved credit card and shipping info. And most importantly, it works: Over the course of 50 successful pilot projects, we fine-tuned both the product and our production and fulfillment operations, and shipped 13,000 records to happy fans in 65 countries.
We're now ready to offer vinyl pressing to the wider Bandcamp community and have just enabled and sent invites to 10,000 of you. Click here to see some of the beautiful records made through the service so far, hear from the artists and labels who have used it, and get your own campaign started. We'll make the service available to many more artists over the remainder of 2021 and look forward to helping you bring your vinyl project to life!