FEATURES
BANANA Live Challenges the Boundaries of Improvisation
By Will Schube · February 07, 2017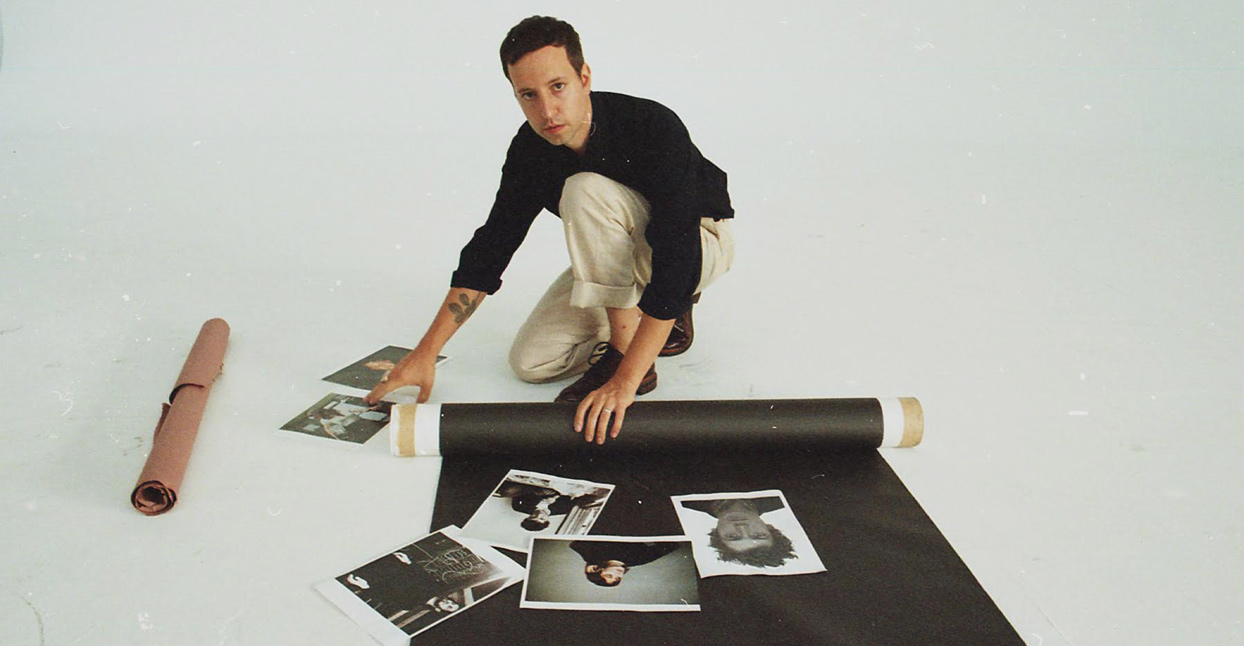 Veteran producer Josiah Steinbrick has worked with Devendra Banhart, Danger Mouse, and Charlotte Gainsbourg, among others; he's obviously comfortable behind the scenes, able to leave a stylistic imprint without a heavy hand. Though his latest project BANANA—an improvisational live band with Cate Le Bon, Stephen Black, Huw Evans, Josh Klinghoffer, and Stella Mozgawa—doesn't bear his name, it certainly has his signature.
Steinbrick is hesitant to make BANANA Live—a recording of his band's Dublab performance, out now via LEAVING Records—about his work as a composer. This music is wholly reliant on the interplay and pace between instruments. The album—four rich, inventive tracks that trade space between minimalism and gorgeous melody—is unassuming yet uniquely powerful, utilizing repetition to highlight boisterous moments of interlocking instrumentation. Moments linger long after they pass, like the wild piano solo on "BANANA A" or the downtempo jazz on "BANANA D." Steinbrick, along with Le Bon (piano and vibraphone), Black (clarinet and saxophone), Evans (guitar and synthesizer), Klinghoffer (marimba and synthesizer), and Mozgawa (bass, marimba, and percussion), have created a work of art both enduring and fleeting—yet because of the infectious melodies Steinbrick has composed, the work's shelf life is longer than a one-off concert experience.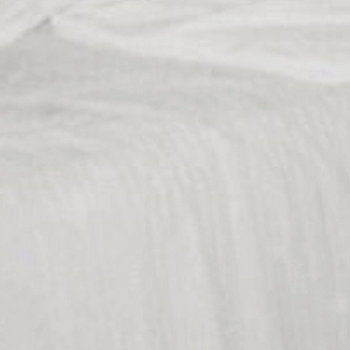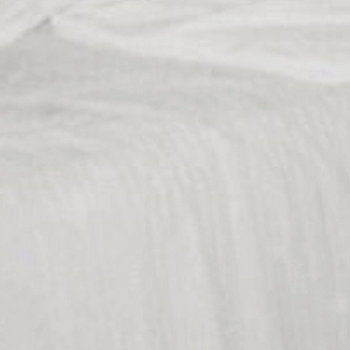 It's the best of both worlds: the ephemeral nature of improvised live performance with the longevity of a recorded work. But, because each composition is tethered to an original idea written by Steinbrick, the improvisations are given sturdy ground atop which they can flourish. "BANANA B" floats around an Eastern-influenced clarinet line, slowly adding the marching repetition of the piano and marimba. The song resolves with cathartic major chords on the keys, a perfectly placed shaker, and Klinghoffer's soaring guitar. "BANANA C" begins with a Steve Reich-like marimba line, repeating and layering before Stephen Black's infectious saxophone line leads the band into a loosely tethered jam.
The core of BANANA Live is unmoving, the periphery constantly shifting. It is, in a sense, a live album; but if you go to a BANANA performance expecting to hear this record note for note, you won't; BANANA Live is only accurate as a snapshot of the project as any improvisational project can be. The band members take turns improvising over these loose structures, building melodies before dismantling them through soloing and beginning again. It's a one time thing, over and over again. We spoke with Steinbrick via phone from his home in Los Angeles on the eve of a grueling tour.
When did you start getting into production and the musical world out in LA?
It's tough to say. I started playing the guitar when I was 14 and I have been playing in bands since a few months into that. I did that for a long time. For production or composing—whatever you call it, I've never considered myself as any one thing because I'm self taught. I didn't go to school for music or anything. I actually didn't go to high school. I have an 8th grade education. I've always identified as being a non-musician, but I don't know what else to say when people ask me what I do.
I made a record and a production company asked me if I was interested in scoring a TV show they were doing. There was this dude who was a drummer and an engineer who I had been working with, and I had him help me on the score. We did the pilot, which never happened, but they loved our work and hired us for every show they produced for the next two years. So that was a big trial by fire, because the turnaround can be ridiculous. That's when I really learned how to play more instruments properly. That was in my early to mid-20s, and from there I started doing sessions for other people, and eventually moved on to production.
Now you've shifted back to being a bandleader and a composer. Why do you think now is the right time to pursue that aspect of your work?
BANANA was a complete accident. I hadn't been doing my own music at all. I was focusing on producing records, doing session work, and performing with other musicians. There was this place in Highland Park that had three weeks of curated events, and Matthew from Leaving Records was actually one of the curators. We hadn't talked about releasing music together, but I did a night there with some friends. We played records and I also put a band together. I grabbed people who I normally played with, and we performed some instrumental songs I had been working on. This was in 2014 and it went really well. We decided to do it every six months. The cast of characters changed a little bit until I ended up getting the perfect group for me, which involves Josh [Klinghoffer] and Stella [Mozgawa]. Cate [Le Bon] and Huw [Evans] were both on tour when it started. Adding Stephen [Black] into the mix was the cherry on top. Having him around on the saxophone made me reconsider what I wanted the music to be in the first place.
Matthew and I are friends. He was always interested in the music I was composing. He viewed me as someone who made music and then hid it. He was always trying to get me to share it with him. When we did this tour, being Cate's backup band, Dublab hit me up. Frosty wanted us to do a session, but it didn't come together for two years. It finally worked when we started rehearsing for the LA BANANA shows. We cut it to ¼" reel-to-reel 8-track. Matthew[David] heard it and called me. He offered to put it out on LEAVING Records. And that's how it came together.
You've been doing these shows for a while. Are the songs based around compositions or are they improvised?
The Dublab recording was actually a rehearsal for our American shows. We did a rehearsal as BANANA, then went to Europe and played in Brussels, Paris, Istanbul, Cardiff, and London. We had ten days off so I wanted to do another rehearsal before the LA show, and that's what the Dublab session is. The record is definitely equal parts composed and improvised. There are heavily composed elements to most of it, with a lot of freeform soloing. A lot of the stuff started completely improvised, but it would always go into a form. Nothing was ever played the same way twice, except for the mallet arrangements. The final song on the record is just piano and clarinet, and that's a composed piece. When we recorded the session, we had already played five gigs so we were definitely in a groove. I'm glad we recorded it then because it's a great representation of what we're doing. It's still very loose, though.
You said having Stephen [Black] in your group re-defined the mission of the project. Did you write the parts with these players in mind? Or did you write the parts and then find appropriate players?
I had known we were going to do that group. One of the pieces was from our first gig in 2014, and not much had changed about it aside from the improvised parts from Cate, Hugh, and Steve. When we had performed it before—it's called "BANANA C"—it was on the more exotic side, whereas this new record has more minimalist and jazz vibes to it.
What musicians influenced this record?
Moondog was a big one. I have the same obvious taste as anyone who's into abstract and modal, minimalist music. The New York scene was humongous for all of this. Reich, Glass, and Reilly. I don't recall how I got to them, though. As a teenager I was buying Eno records. Philip Glass, his music, man. When I first heard it I thought it was the most mind blowing stuff I had ever heard.
Do you have plans to move away from producing and record more of your own compositions?
Yeah, I actually just finished my first collection of solo works, which Cate produced. That's coming out on LEAVING in March. I got inspired to do that when I realized how much I enjoy composing this abstract—whatever you want to call this music. I do enjoy it very much. I love recording and that's always going to be my passion, creating in the studio. I love performing, too, and a lot of these things come from performances. I don't know if I'll be stepping away from producing, I have no idea. I don't really think about it like that. I am excited to have another outlet and to continue improvising and collaborating with other people. That's what I enjoy the most.
—Will Schube