FEATURES
Azymuth's "Fênix" Rises
By Isabela Raygoza · December 23, 2016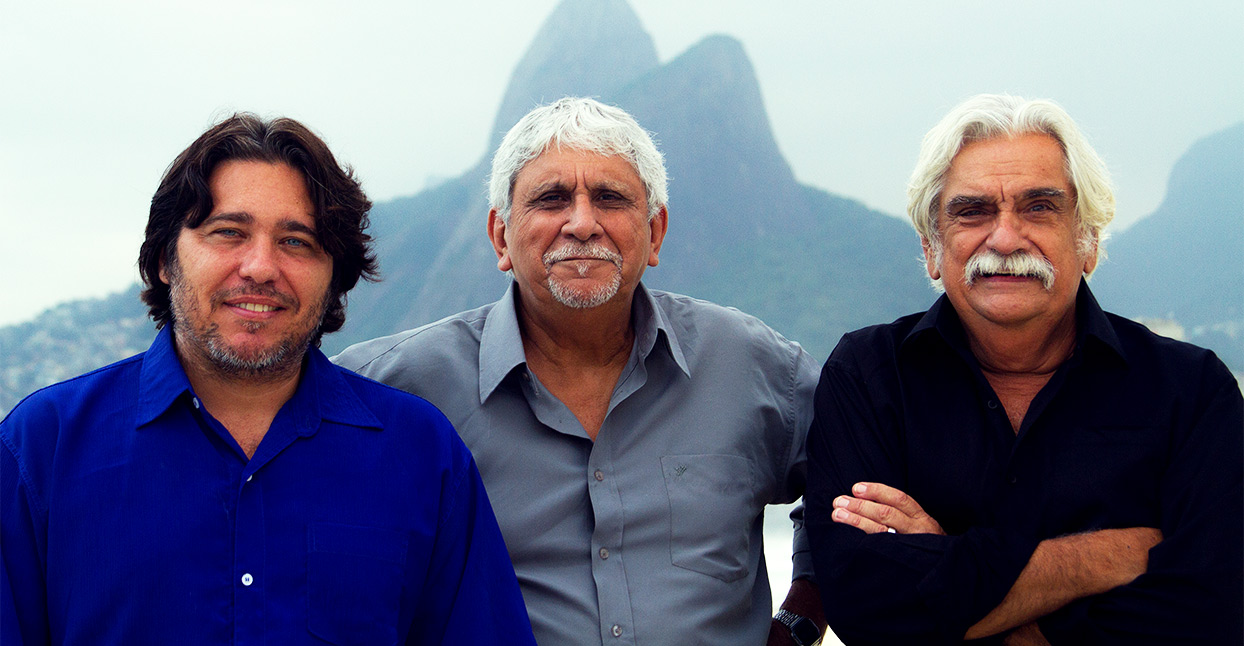 Jazz-funk trio Azymuth rose—already aflame—from the fluorescent ashes of the countercultural, kaleidoscopic world of Tropicalismo (or tropicalia). Since the early '70s, the Rio de Janeiro natives have gone on to create their own signature style, "samba doido" ("crazy samba"), an electric mix of spacious jazz with heavy funk and traditional Brazilian folk rhythms. They've been one of Brazil's most experimentally daring groups for decades running.
Over two dozen studio albums later, they've gone through a difficult lineup change for 2016's Fênix. Legendary keyboardist José Roberto Bertrami tragically passed away in 2012, and Kiko Continentino, a skilled pianist who'd also been a student of Bertrami's, inherited his place in the group alongside drummer Ivan "Mamão" Conti and upright bassist/composer Alex Malheiro. Fênix is their first new material since Bertrami's death, and, as the title suggests, this is Azymuth reborn in their latest configuration.
Merch for this release:
Vinyl LP, Compact Disc (CD), T-Shirt/Shirt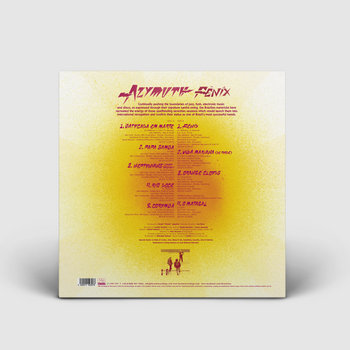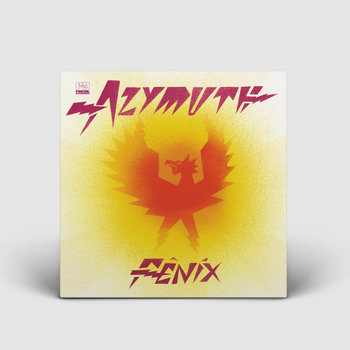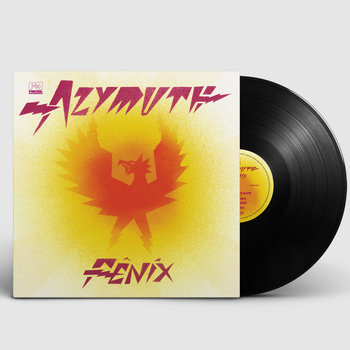 While Bertrami was obviously a core component of the samba doido sound, Moraes faithfully carries on his legacy. Fênix is a soulful, blissed-out head trip of a record, a cosmic daydream that stands shoulder-to-shoulder with some of Azymuth's '70s classics (Azimuth, Light As A Feather). Samba doido's classic characteristics—slick, supple bass lines, syncopated percussion, and iridescent keyboards—are all here, and the group's chemistry and energy is unflagging. Recently returned from an Azymuth European tour, we caught up with Conti, who shared the challenges and pleasures of the group's recharged life.
You recently completed a month-long European tour with your band. What were some significant or memorable moments you had during your gigs?
All the shows were sensational. The public liked our new songs very much. They also enjoyed the new lineup of our band with recently-added keyboardist [Moraes]. I think we had the two best crowds in the Bravo Caffè in Bologna, Italy and [Le Sucre in] Lyon, France; we were greeted with immense affection and we made lots of friends there. There [was] plenty of heartfelt applause and sold-out house[s]. Lots of people bought our new material, Fênix.
How would you compare and contrast the European audiences versus the Brazilian audience?
They are two totally different audiences. But the biggest surprise is the growth of our fans within the younger generations [in both places]. Brazilians are more reserved, though our fans are loyal and they love the group; they vibe with us, but they are very reserved. We found Europeans to be warmer and not ashamed to show when they are enjoying a performance.
What are the next steps for Azymuth?
Firstly, to rest a little from the tours. Then, to create more music. We will be performing at the Dekmantel Festival in São Paulo on February 4th of [2017] with God willing and in good health!
Fênix is a beautiful listen, full of brilliant textures and ambient soundscapes. It's also a more fluid and sophisticated release than your previous funk-centric recordings. What were the inspirations that drove the shift in sound?
The foundation continues to be the same one, [but] we've integrated a new keyboardist to the band. So there's a new touch, with new ideas and new textures. According to the moment we are passing through, the sound flows. That has always been our tonic. Our [sound] is precisely this fusion of genres that include samba, progressive rock, and jazz, which [are] our main characteristic[s] besides our crazy rhythms.
Merch for this release:
Vinyl LP, Compact Disc (CD), T-Shirt/Shirt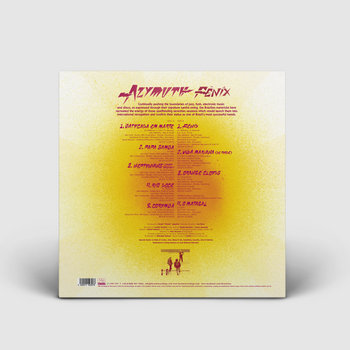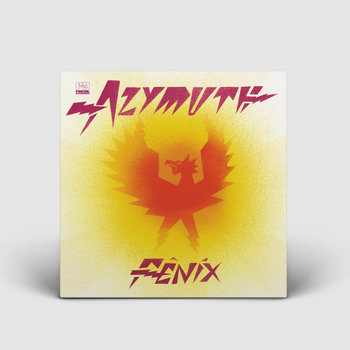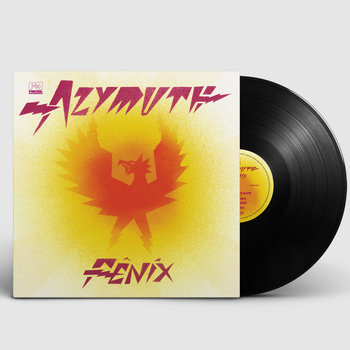 The album is also the first in five years, since the passing of your bandmate, pianist José Roberto Bertrami. What were some of the challenges to seeing Fênix reach fruition?
Since Bertrami's passing in 2012, we've taken our time choosing a bandmate that fits the group properly. That's why it also took a longer time to release our new work. Of course, this is not a substitution. The legacy of José Roberto Bertrami will continue, but we need to follow up with new music. Our new keyboardist came into the studio already knowing how to play our previous music, and that's music spanning more than 46 years!
On a different note, Azymuth came right out of the countercultural movement of tropicalismo, where myriad musicians were exiled because of their outspokenness against the regime. How was it forming a band in a cultural landscape charged with political turmoil?
Our involvement in music was never [explicitly] political. Our purpose since the band's inception—at the time, though, we did record with many musicians who were involved [in that scene] and exiled—was to make good music. Even before the formation of our band, we worked with several artists involved in the [anti-fascist] movement. Though, our business was always to play!
If you were to describe Fênix as some type of food, drink or dessert, what would it be and why?
For me Fênix is a delicious dessert. I spent 46 years supporting myself with food [Azymuth's previous catalog], so now, at [the age of] 70, I want Fênix to achieve sweet success.
—Isabela Raygoza