FEATURES
Audio Diary of a Mad Scientist
By Philip Sherburne · February 10, 2015
"I didn't even know what the fuck I was doing until maybe two weeks before the record was ready. I was like, OK, I'm done, that's it, no more recording; I just gotta throw it together now. It's in there somewhere."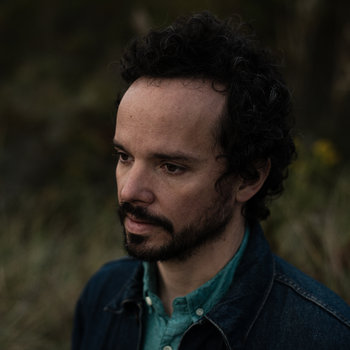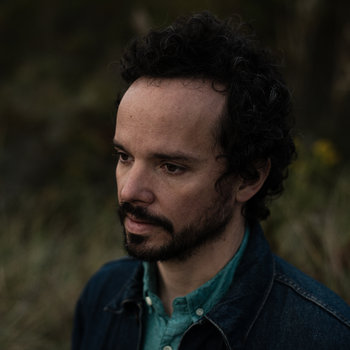 Merch for this release:
Vinyl LP, Compact Disc (CD)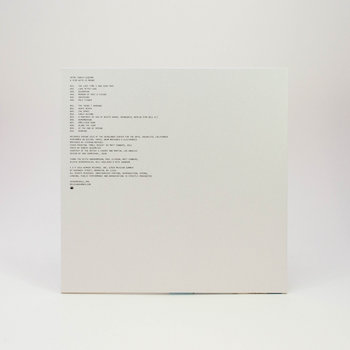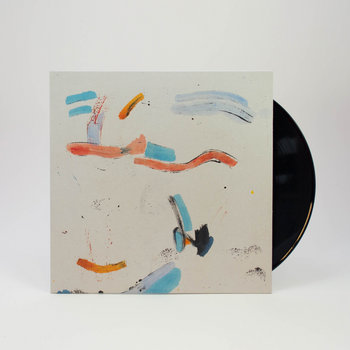 When it comes time to recap the year in breakup albums, Björk's Vulnicura will almost certainly top the list. But save some room for Jefre Cantu-Ledesma's A Year With 13 Moons. While entirely instrumental, the New York musician's album is also about picking through the rubble of a failed relationship—albeit in a more abstract way. Described by the artist as an attempt to engage with memory in an "unsentimental" way, 13 Moons is a kind of audio diary that is almost sculptural in its proportions.
A longtime resident of San Francisco, Cantu-Ledesma moved to Germany in 2011 with his wife, a German citizen who was having visa problems in the United States. By early 2013, he was back in the Bay Area, alone. "It was a really difficult time in my life," he says. "When I moved to Germany I was married—I was ready to live there, you know, and stay there, and I definitely didn't suspect that things would go the way they did." As luck would have it, however, his return to the Bay Area coincided with the acceptance of his application, alongside the filmmaker Paul Clipson, for an artistic residency at Headlands Center for the Arts in Marin County.
Tucked into the hills between Bonita Cove and Sausalito's Rodeo Lagoon, Headlands is a former military base that was taken over by the National Park Service in 1972. Today, its bone-colored wooden structures house a rotating crew of artists of all stripes—writers, painters, filmmakers, musicians, architects—who live and work on the premises. Among the thousands of musicians that have held residencies at Headlands over the years are Carl Michael von Hausswolff, Marina Rosenfeld, Will Oldham, and Kaffe Matthews—a list as diverse as it is esteemed. "People come from all over the world," explains Cantu-Ledesma. "You have a studio space and you live there, you eat there, you sleep there. Paul was making films and I was making music, so we had this big studio and that was about it. It's right on the water, so I'd walk by the ocean all the time. The room we were in was surrounded by eucalyptus trees. There were wild turkeys and at night, you'd walk outside and hear owls hooting. It's really pretty idyllic, really quiet—you just sit outside and watch birds and shit. "
Merch for this release:
Vinyl LP, Compact Disc (CD)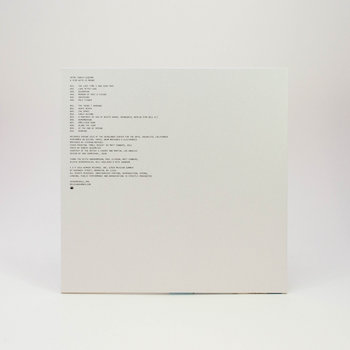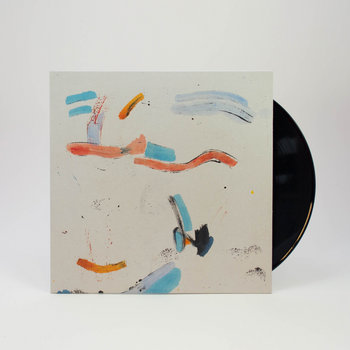 The resources, meanwhile, were minimal, but Cantu-Ledesma made the most of them. The most important feature of the studio was its size: some 2000 square feet, he estimates. "It was a barn," he says, laughing. And, crucially, it was a space where he could be as loud as he wanted. "So I borrowed a PA from a friend and set those speakers 20 feet away from me on either end of my table, and I just fucking cranked it every day. I just wanted to be bathed in sound, you know?"
The process of recording was naturally colored by the emotional circumstances. "It felt wild and a lot more fucked up—just, like, cathartic—than 'I'm sad and I want to play acoustic guitar and get a woman with a French accent to sing,'" he explains. "But I was definitely in a bad place emotionally at that time. There were days when I just wanted to play guitar and kind of be in another world, and I didn't really care what things sounded like too much. Going into the studio became more of an escape, in a way."
At the same time, that escape was a kind of research-and-development process—the opportunity for Cantu-Ledesma to completely reinvent his approach to making music. "There's definitely some mad-scientist element to it," he says. In Tarentel, his long-running post-rock band, "I was always the guy that had a reel-to-reel tape machine, and I was bringing in record players, just trying to create a new palette I could work with." At Headlands, the intense focus of his three-month stay allowed him to delve deeply into a relatively stripped-down kit: laptop, modular synthesizer, guitar and an array of pedals, and three different tape machines. The work that resulted was less like songwriting than sculpture or painting.
"My process is unclear even to me a lot of the time, and it would change from day to day," says Cantu-Ledesma. "Some days I would just record a bunch of stuff to tape and I would play it back at a different speed and record over that digitally—like I'd have the tape going through my modular and play guitar over that, and then record that onto an Edirol [portable digital recorder]." When the tape was full, he'd transfer it digitally to his laptop, and at night, he would listen back to the day's work, deciding what to keep and what to scrap. Like an ambient rendition of Jamaican dub, the music bounced through a maze-like signal chain until its ideal form finally revealed itself. Cantu-Ledesma's raw sketches from the period—his diaries, essentially—are anthologized in the seven-part Music from the Headlands Center for the Arts series of CDRs, totaling nearly five hours of experiments in drones and rumbling abstractions.
"When we listen to a record, there's a presumption that someone must have created something as a body of work from beginning to end, and that was so not my process," he says of the shape that 13 Moons ultimately took. "I was creating tons and tons of music. I was at the Headlands for three months, so every day I was going to the studio for hours on end, which I had never really done before, in that amount of time. So when it got to the point to make the record, it was all just edited together, and then all of a sudden there was this record, rather than, like, 'Oh, I need to make a record that has this kind of structure'—I didn't even know what the fuck I was doing until maybe two weeks before the record was ready. I was like, OK, I'm done, that's it, no more recording; I just gotta throw it together now. It's in there somewhere."
Perhaps ironically, given the creative maelstrom that characterized its creation, 13 Moons contains some of Cantu-Ledesma's most song-oriented work. It's instrumental and his melodies are corroded with distortion, but they're still recognizable as melodies; there's a clear kinship with the clean lines of Vini Reilly and Durutti Column. "When I was at Headlands, I was having a really hard time figuring out what I was doing," Cantu-Ledesma admits. "I was talking to Pete Swanson one day and he said, 'Dude, you're just being a fucking idiot, you should just be writing pop songs!' And I was like, maybe you're right, I'll try it. And then all this stuff, like most of what came out on the record, happened my last month at the Headlands. The first two months was just me getting stuff out, not even thinking about wanting to make something. And then towards the end, I was like, 'Oh, I guess this pop thing, it feels good, you know?' So I went with that and wrote a bunch of those songs."
Merch for this release:
Vinyl LP, Compact Disc (CD)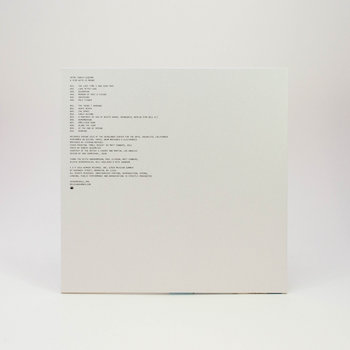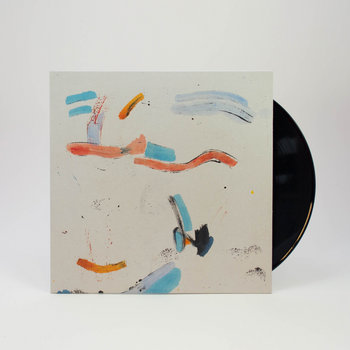 Perhaps the song most indicative of that approach is "At the End of Spring," the album's penultimate track—a gorgeous, ruminative song that could almost be an instrumental outtake from Cocteau Twins' catalog. It's immediately followed by "Remains," a minute-long sketch for feedback, spring reverb, and the ache of electricity running to ground. Stylistically, the two songs are miles apart; the fact that they work together so effortlessly underscores what a remarkable album this turns out to be. Whatever he does next—among other things, he says, a new collaboration with Alexis Georgopoulos, his bandmate in the Alps, is on the horizon—13 Moons feels like a milestone in Cantu-Ledesma's career.
Editors note: Jefre Cantu-Ledesma's 13 Moons is one of many albums now available via the awesome Mexican Summer label on their brand new Bandcamp site, featuring music from artists such as Connan Mockasin, Best Coast, and Kurt Vile.
Below, Cantu-Ledesma discusses several more recent recordings from his burgeoning archive, all of which can be found on his Shining Skull Bandcamp page.
"Faceless Kiss" / "Blut Mund"
"At the end of Tarentel, we got a different drummer. He was extremely dexterous and played really hard and was really into Faust, so it had that driving drum thing. I was making a lot of ambient music by myself, and at some point I was like, I gotta switch it up. I'm not a drummer, so a drum machine appealed to me because it has this straightforward quality. You just turn it on, make a pattern, and you're ready to go. I've always been drawn toward repetition and things that are loopy, so a drum machine is just perfect for that. I love how dry and flat the LinnDrum sounds. The 808 has too much reference to it, in a way. Not that the LinnDrum doesn't, but I guess I don't mind what the LinnDrum brings out for me. It has this dryness that can really cut through everything."
Songs of Remembrance
Songs of Forgiveness
"These are two tapes that came out last year. Remembrance came first and was compiled from recordings as far back as 2012 that I made in Germany, up to the making of the tape. It's a lot of stuff that I liked but didn't have a home for. I approached it a bit like a sketchbook or journal; it includes recordings that I made during my residency at the Headlands, as well. Songs of Forgiveness I made all at once last winter. I wanted to get deeper into pop-like sounds but throw out structure altogether. Each song is made of loops (guitar, drums, synth, etc.) that are not synced."
Devotion
"This was completely recorded in Germany. I had planned for these songs to be my next record, but then felt like I was just sort of repeating myself and making Love is a Stream part II. I like this stuff and have gotten a lot of nice feedback, but I wanted to push somewhere else—I knew this wasn't quite it yet. Released only on Bandcamp."
Conversations with Myself
"This was the last recording I made in San Francisco before I moved. It was commissioned by SFMOMA for a one-day lecture/dialogue; they wanted music that could be in the background on loop for the whole day. So, again, it's loops out of sync, but just guitars. Liz (Grouper) is releasing this as a double LP later this year or early next on her label."
Music from the Headlands Center for the Arts
"I started recording so much music while at the Headlands that I thought I should do a series of tapes to help document it and to help me get my head back into editing and creating. I wanted to make choices very quickly—not stress over small details, but let the music make itself, in a way. I made all of these at night after spending the day in the studio. I would just go over the day's recordings and start to put together things that made sense. This would take anywhere from a couple of hours to a couple of evenings. I didn't do any overdubs or additions to the music, just edited. This is the approach I used on 13 Moons—culling from three months of recordings to find what made sense together—and it was so helpful to get out of a really big artistic funk I was in. It was really hard at the time, though! These recordings are all over the place—from deep drones to drum-machine pop."
Photos by Shawn Brackbill