FEATURES
A Visit to Chicago's South Side Influenced Arms and Sleepers' Ambitious New Record
By Adam Badí Donoval · January 25, 2017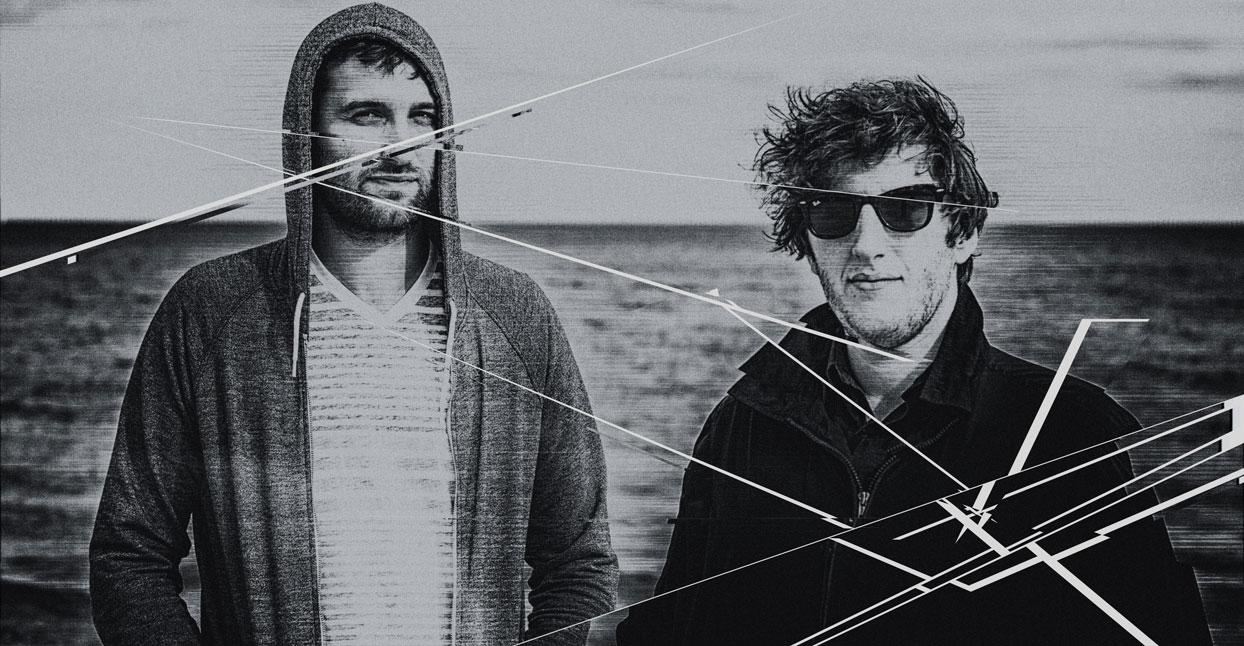 Over the past 10 years, Arms and Sleepers have amassed roughly 25 releases—an impressive feat by any stretch. Now, on the group's sixth official album, LIFE IS EVERYWHERE, producers Max Lewis and Mirza Ramic shift the mood, moving from the trippy, cinematic blends that defined their earlier work to '90s-influenced instrumental hip-hop. Where the group's previous efforts tended not to include guest vocalists, on EVERYWHERE, Lewis and Ramic have opened their creative bubble. Airøspace and Serengeti contribute to five songs to the new LP, and guest producer Sun Glitters offers a few crisp and intricate compositions as well. As a result, LIFE IS EVERYWHERE might be the group's most ambitious project to date. We spoke with Ramic about the new album, and the personal and professional setbacks that inspired it.
Merch for this release:
, Cassette, Compact Disc (CD), Vinyl LP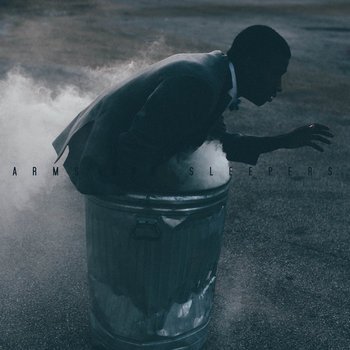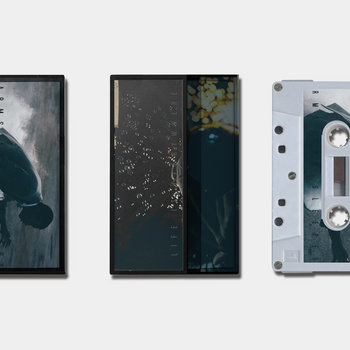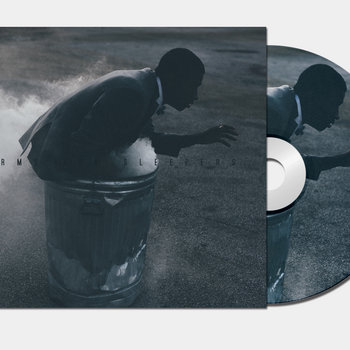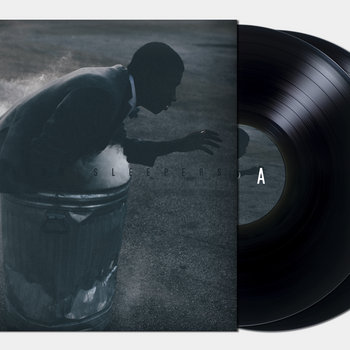 Does LIFE IS EVERYWHERE feel like your biggest project to date?
In many ways, I would say yes—it's our longest album to date, and it kicks off the 11th year of our existence as a music project. It's also an album that feels even more personal than the others, and it's certainly one that was created with a lot of reflection on the music scene that we have been part of through the years. In a way, it's an aggressive album—a DIY endeavor that is pissed off with the people and agencies who diminish independent culture and music. But it is also hopeful and spirited. It involves Victor Ferreira of Sun Glitters as almost a third member of the band, which is the closest we have let anyone get involved with our project. This is one incredibly positive and inspiring result of being involved in the underground music scene: You can meet amazing individuals that enrich both your personal life and your art.
The record also features rappers Airøspace and Serengeti. Why did you decide to work with more artists?
I think hip-hop was always something we wanted to do but never got around to. It took 10 years of detours to finally just say, 'Fuck it, we're doing this.' Max and I have never felt constrained creatively in terms of what type of releases we put out, which has been great and important for us (but maybe not for some of our listeners). This time, we just wanted to go all in and make an album that we knew would make us truly happy. And it does. We went from being labeled a "post-rock" band to now having straight up hip-hop tracks. Not everyone is going to be happy, but all we can do is be honest with ourselves and create the music that reflects who we are at the moment. But, yeah, hip-hop has always been very close to our hearts, and I think for this reason our new album feels even more special to us than anything else we've done before. In terms of making the album, it was definitely a challenge: We've never worked with rappers before. Victor from Sun Glitters was really instrumental in bringing everything together—he took the rapping and really made it work with our music, blending it together in a way that feels natural.
You and Sun Glitters also formed an artist collective. Could you share a bit about its purpose and role in the music industry?
I could write many pages and bore people to death with the challenges we've experienced in the music industry. In fact, I'm committed to writing a book about this at some point in the near future—about how certain certain attitudes and behaviors ruin the beauty and potential of independent music. I have shared many moments of music industry awfulness with Victor of Sun Glitters, so it made perfect sense to team up and work together as much as possible to do things right and avoid shitty individuals. We are deeply involved in this artist collective, along with some other folks. Besides being actively involved with each other's music, we act as each other's managers, booking agents, graphic designers, etc. The reason is that we just do all this stuff better, and we are 100 percent honest with one another, because we know each other's families, kids, personal lives.
You don't try to screw someone over when you've looked them in the eyes, been a guest at their house and had dinners with their families. You're only able to do that when you are hiding behind a computer and just want to make money off of someone else's creative work. Not everyone is like this, of course, but probably 95 percent of people in the music "biz" are. It's full of people who call themselves professionals and experts, but actually don't have the experience to back that up. It's just empty talk, and artists fall for their rhetoric because it's such a struggle to make a living doing music. Victor and I have learned our lessons the hard way, and we want to do things differently now—at least so that the future generation of artists realizes that they can do everything themselves, from art creation itself to business matters and all that other stuff.
Merch for this release:
, Cassette, Compact Disc (CD), Vinyl LP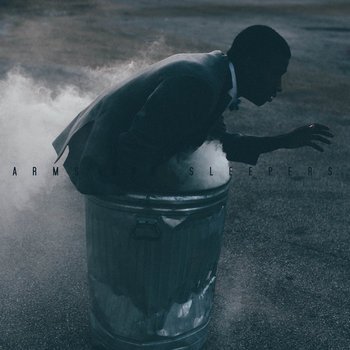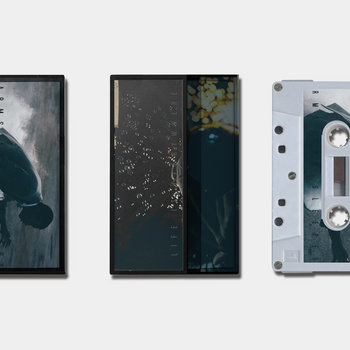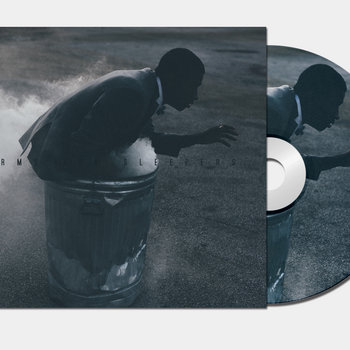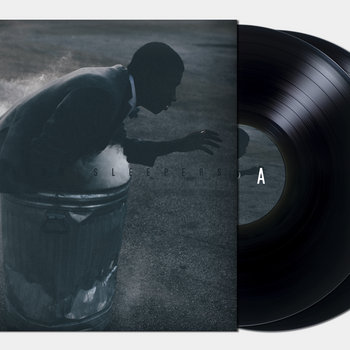 Not long ago, you worked with at-risk youth on the South Side of Chicago. Could you tell us a little bit more about that experience?
In the summer of 2015, I worked for a nonprofit organization called Year Up, which operates in numerous U.S. cities, including Chicago. They work with 18-to-24-year-old urban young adults and provide them with six months of IT/business training, followed by six-month internships at Fortune 500 companies. Many of the students will land a full-time job after their internship—which is incredible, considering they don't have a college degree and had worked at places like McDonald's prior to the program. Other students will continue on to college—they can earn college credits while at the Year Up program. It's a free program for the students that are accepted—there is an application process—and they receive stipends for daily expenses as well.
I came in for a three-month long fellowship doing research on how to expand the applicant pool. But since every staff member is directly involved with students, I ended up mentoring some of them, going to high school fairs on the South Side to talk to prospective applicants, etc. By the end of my fellowship, I became very close with several students—including Spencer Hopkins, who is the guy on our new album cover and whose photography we used for the album artwork. It was a life-changing experience to meet and work with these young people—amazingly talented and driven, and yet lacking opportunities and access because of the color of their skin and the history of systemic racial discrimination in this country. Many of us know that this stuff is happening, but to hear a student say he didn't have dinner the night before because the fridge at home is empty—that's painful, and it made me angry. It was a frustrating and emotional three months—I was upset that this was the reality for so many Americans, but I was also utterly inspired by these youngsters.
Spencer—at the time a 19-year old kid—and his creative work were a big inspiration for LIFE IS EVERYWHERE. In many ways, the new album carries a Chicago feel, especially having him in the artwork and having the Chicago-based MC Serengeti rapping on two tracks. I think this experience made me want to have our music be a bit more socially-conscious and engaged, even if it's not apparent from the music itself. After that summer, I started performing on the floor instead of on the stage, and I began doing Q&As with the audience after each show. I would tell my Chicago story before starting the live set, then let the music do the talking, and then discuss it all at the end with the audience. It's become a very meaningful thing for me, and my experience in Chicago had a lot to do with this change in how I perform and engage with our listeners in a live setting.
You had to flee your home country of Bosnia and Herzegovina because of a military conflict not too long ago. As a musician who was once an immigrant, do you feel you have a responsibility to speak out about how the issue of immigration is discussed?
I feel like I'm in a good position to share my story, since I was a Muslim refugee. But I'm also a 6'5" white male, so for those white folks that like to talk trash about immigrants, I can sort of sneak in there and destroy all their silly arguments. That happened recently on tour when I was playing a show in Estonia. A guy started talking about how he didn't want his newborn to be brought up surrounded by Muslims. I told him I was of Muslim heritage, after which he just couldn't utter another word, so he got up and left. That wasn't a constructive conversation, of course, but I do feel like I'm in a unique position to do these kinds of things. I can say, 'Look, I live in the U.S., I do music for a living, I have advanced degrees, but I was once a Muslim refugee escaping the war on a UN convoy.' So for anyone to claim that immigrants and refugees do more harm than good, I can say, 'What about me? I'm here playing music for you, which you seem to enjoy, but if we followed your logic, this moment wouldn't be happening right now.' I've definitely had more and more conversations about immigration at my shows, especially in Europe. It's been great, but of course most people are fairly progressive, liberal-minded folk, so now the key is to figure out how I can get to the hating bunch. Ultimately, we have to talk and we have to dissect why we disagree about things.
Merch for this release:
, Cassette, Compact Disc (CD), Vinyl LP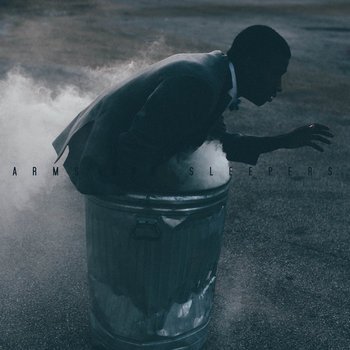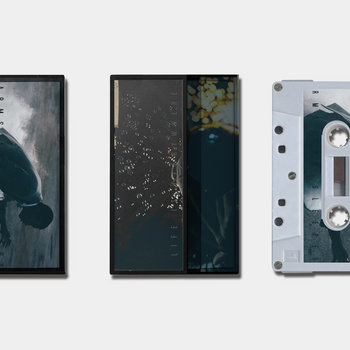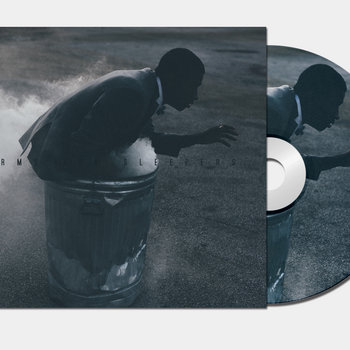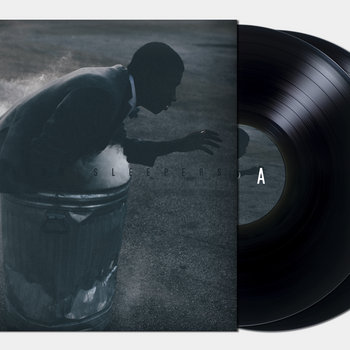 Is there hope for the future?
No.
I mean, maybe, but probably no. I want to believe in the good of our world, in human kindness, but I see less and less of it. Maybe I'm just jaded at this point. My practical steps are to be better myself, because that's the No. 1 thing I can control. I take a lot of inspiration from Vaclav Havel, whose lengthy biography I recently finished reading. One of his big things in resisting the communist regime in former Czechoslovakia was that every individual has to first find the courage to live in truth himself or herself, as much as possible. Otherwise, there's really no way to defeat oppressive forces in our societies. So I think the most practical thing I can contribute to any kind of change is to better myself, and hopefully that can create positive side-effects for the world around me.
—Adam Badí Donoval