FEATURES
Armbruster's Divine Violin Drones
By Vanessa Ague · February 11, 2022
Connor Armbruster likes to play violin in abandoned buildings. He's become fascinated with their life cycle—how one day, they're filled with people and the next they're not. So, he started going to St. Paul the Apostle, an empty church in his hometown of Troy, New York, to play.
On a chilly day in April 2020, he and his friend Rick Spataro, a recording engineer, set up microphones all around the church. Armbruster spent the day looping and layering reverberant melodies, exploring the way they sounded on one end of the barren hall compared to the other. "It's something that I feel like I almost can't even replicate. On that day, I was in some kind of communication," he says. "I personally believe that it didn't come from me. It sounds like that was something that was really in the moment, and I was happy that we got it on tape."
That recording would become Masses, his debut for Dear Life Records. The album explores change: As he played, Armbruster thought about global scale shifts, like climate change, as well as the past, present, and future of the empty church in which he found himself making music. The music of Masses, which is mostly improvised on acoustic and electric violin, is sprawling and cavernous, made of echoing drones, subtle Irish fiddling techniques, all shrouded in the building's hollow voice.
"A lot of it was me trying to communicate with this building and see if I could glean some of the memory of it being a used or lived in place, one that was commonly accessed," Armbruster says.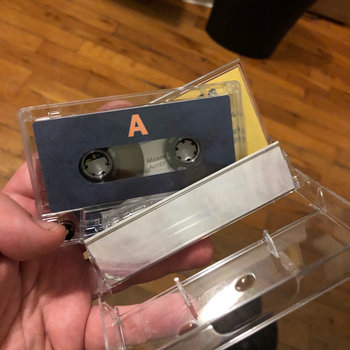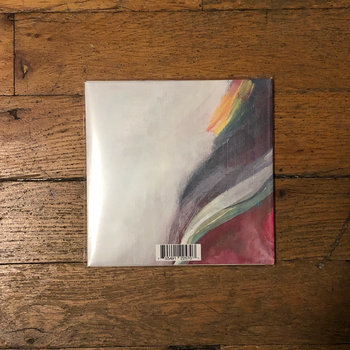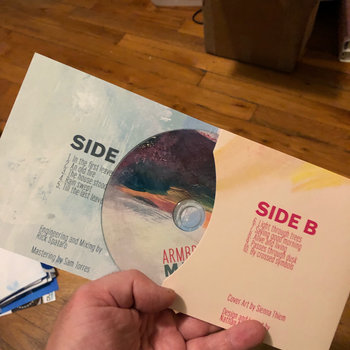 .
00:10 / 00:58
Merch for this release:
Cassette, Compact Disc (CD)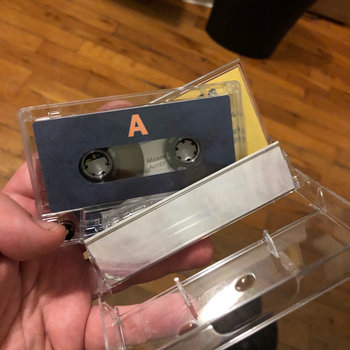 The first half of Masses takes on a darker tone, weaving through deep, melodious repetitions that gently layer on top of each other, unfurling and changing in slow motion. It's similar to the feeling of autumn, when the days start to get shorter and the sun wanes. But with "Light Through," things start to feel a little lighter, and by the time "Saying Good Morning" hits the sound feels like a sunrise or a bright day in early spring. Armbruster likes to think of these two phases of the album as similar to the church's life cycle: emptying, then coming back to life.
Armbruster started playing violin in fourth grade. He wasn't very disciplined—he recalls his parents having to fudge the amount of time he was practicing on his reports. He always loved listening and learning music by ear (his earliest memories involve trying to piece together the Star Wars theme on his parents' old upright piano). But he struggled to find a creative spark playing classical violin.
That changed in middle school when he first started to explore Irish fiddling, a style of traditional Celtic violin that's usually upbeat and employs different ornamentations to embellish notes. His family is of Irish heritage, so he'd heard this music growing up; but when he started lessons with a local teacher, things started to click. "[Fiddling] opened up my brain to the possibilities, not just the fact that it's this whole other, different language of violin playing, but also you could approach violin however you want to. You could use it for just about anything," he says.
When Armbruster first started playing violin at St. Paul, he tried playing fiddle, but he quickly learned that the clarity of the melodies was lost in a church with such tall ceilings and open space. So, he started elongating the notes he played. Every day, he started off by "greeting the building" with a bare melody that he'd repeat over and over again. That "warm up" would eventually become "In The First Leaves," the pensive and reverberant opening track of Masses.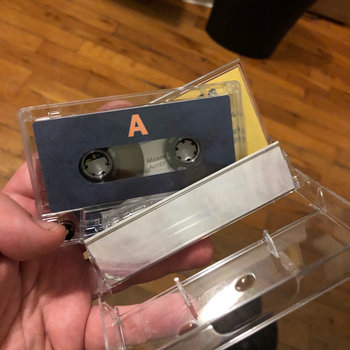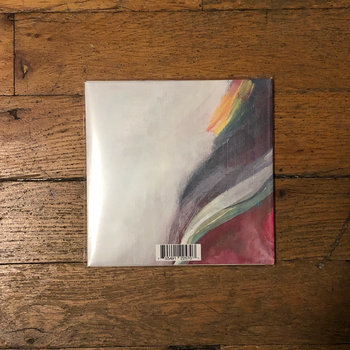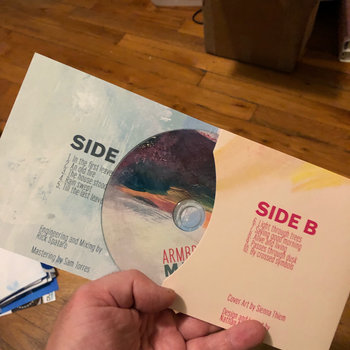 .
00:10 / 00:58
Merch for this release:
Cassette, Compact Disc (CD)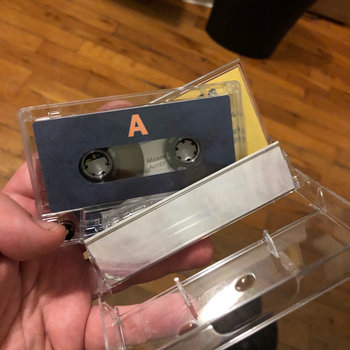 As he recorded, Armbruster walked around the church playing fragments, exploring the way they sounded in different corners of the building or in the balcony. It was similar to violinist Andrew Bird's Echolocation albums, on which he walks around a place and listens to how his violin sounds in different areas. "The House Stood Empty," the third track on Masses, showcases this technique. "I would play this one note that was pretty loud to begin with and I would hear it go all the way to the back, and then back to the front, and then back again, and it was just so cool to witness," Armbruster says. "All I had to do from there was just listen and see what I could play around it."
Armbruster was raised Catholic, and while he has mixed feelings about the religion today, making Masses has allowed him to explore some of the parts of religion that he still finds powerful, like ritual and gathering. As he recorded Masses, he couldn't help but wonder about St. Paul's many lives. He learned that St. Paul used to have a practice called Perpetual Adoration, in which somebody came and worshiped in the hall 24 hours a day, seven days a week. They'd rotate through people on a schedule. Supposedly, St. Paul kept this up for about 30 years. "How much can be held there once the people have left?" Armbruster wonders. "It's got to be some kind of vibration still there."
While Masses is his first album that explicitly ties place to music, Armbruster hopes to continue making music where place is a character. He sees music as inherently tied to wherever it's made, even if a recording sounds like it could have been made in a vacuum (that says something about it, too). As others listen to the album, he hopes they hear the church in it, even though they weren't there to experience that magical day. And he wonders how it will change when he plays Masses live in other spaces: The church will be gone and the new building he's playing in will begin to replace it. "For me, it's a real communion with wherever it is that I'm recording," he says.