FEATURES
Arabstazy Showcases the Sound of North African & Middle Eastern Electronic Music
By Tristan Bath · May 23, 2018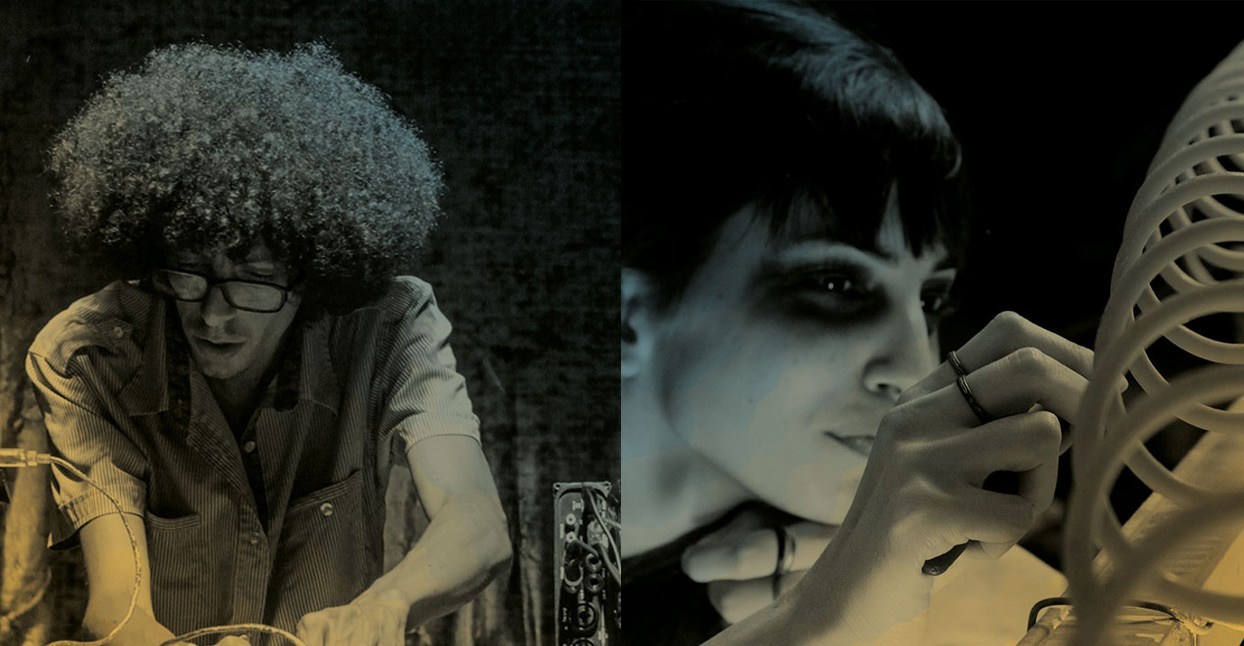 Arabstazy, a multidisciplinary project dedicated to assembling boundary-pushing electronic musicians of North African and Middle Eastern backgrounds, takes its name from a portmanteau of "Arab" and "ecstasy," and the combination of those two words offers a clue to the group's mission. The Lyon, France-based Tunisian producer Shamseddine Omoku, aka Mettani, started the collective as a live project, an outgrowth of his record label, Shouka. His aim was to create a new, multifaceted live experience for audiences, while also reassessing the cultural identities of artists with backgrounds in the MENA region, battling the false Western tendency to treat those countries as a homogenous whole. While Arabstazy's music bears the region's unmistakable sonic fingerprint—the twang of an oud, distinctly non-Western scales, some unmistakably Arabic singing—it pairs them with chunky electronic beats and fat basslines.
Merch for this release:
Vinyl LP, Poster/Print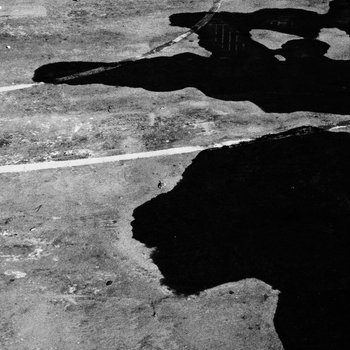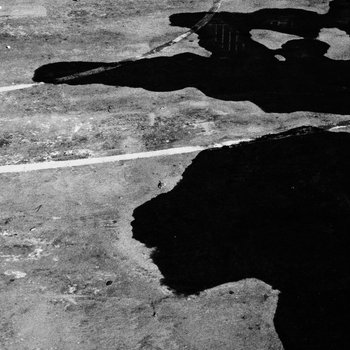 "The aim is to give what we believe is an accurate image of what the electronic music production in these countries is," says Mettani, who mostly met and organized Arabstazy's growing roster online. "The basic statement is that these countries are all very different—so different that it's hard to find the connection between them. Simplification, especially when it comes to identity, is very dangerous."
Over time, the Arabstazy collective began introducing non-musical elements into their performances, including physical performers, like dancers, along with light shows and collaborations with video artists. The goal was to liven up the frustratingly humdrum live electronic performance format. "Something unique needs to happen on stage, which will never happen again," Mettani says, adding, "You shouldn't expect belly dancing."
The stereotype-smashing of the project's early shows in France and Tunisia drew their strength from a shared sense of frustration, a feeling that provided the title for the group's first compilation of avant electronics and deep club experiments: Under Frustration. While musically varied, the artists on the album—hailing from Egypt, Tunisia, Israel, and elsewhere in the world—all work in similarly uncharted territory. Unshackled from any musical tradition, they're creating their very own futurist musical visions in an attempt to more closely connect with audiences. On "Takwin," by Terra Aziz, ricocheting Middle Eastern percussion underscores a ghostly vocal line that wouldn't be out of place on a Dead Can Dance record. On Muudra's "Hemshin Breath," a chilling, icicle-drip rhythm serves as the backdrop for a winding, snake-like violin melody. Throughout, Frustration works a hypnotic blend of classic regional sounds with tense, bleak production.
While challenging established Western views of the MENA region is vital, Arabstazy's futurist vision is just as much an exercise in self-definition for each of its artists. When looking for a co-curator for Under Frustration, Mettani reached out to Roi Assayag—the Berlin-based Arab-Israeli producer who works under the name Tropikal Camel—who has spent the last several years working through his own personal identity through music.
Merch for this release:
Vinyl LP, Poster/Print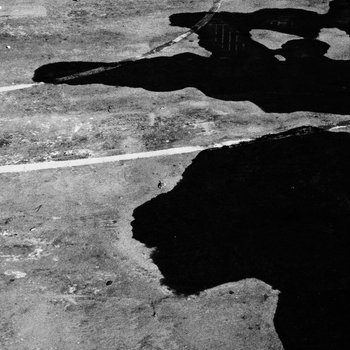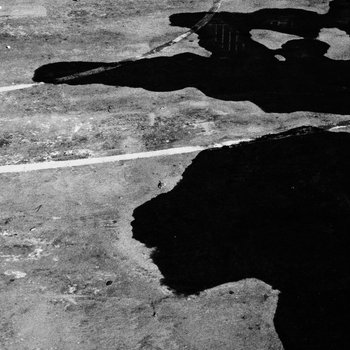 "I choose as an electronic musician to deal with my identity as an Arab-Jew/Israeli," says Assayag. "I was amazed to hear how many similarities there are between the small experimental underground scene in Jerusalem and the music in the compilation. I guess frustration is something that people in MENA are having on a daily basis, and it reflects in our music."
Assayag's contribution to the compilation is a bass-heavy banger of fierce techno thuds and cut-up samples. It's sandwiched on the compilation's second side between a haunted ballad of lost love from Egyptian singer Aya Metwalli, and a club-ready mash-up of traditional instrumental samples by Tunisian producer Deena Abdelwahed. Interwoven through it all is a compelling and almost sinister energy.
That the project's name also calls to mind the Stasi—the East German state surveillance service known for spying on its people—is an apt coincidence, considering the prevalence of corruption and dictatorship across much of the region. Running venues in MENA countries often involves bribery, and several of Arabstazy's gigs have been cancelled due to complications with the authorities. "Eventually, I was totally all right with it meaning both things," says Mettani. "That's a factor in our frustration, too!"
Merch for this release:
Vinyl LP, Poster/Print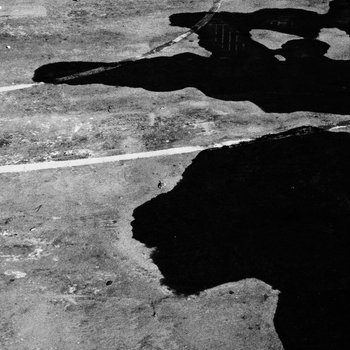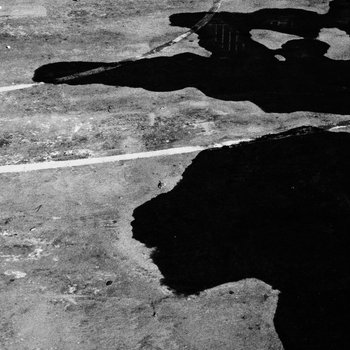 It's not just governmental forces that create tension for the artists in the collective. Growing up in a more general cultural panopticon of family values and traditions can limit resources and artistic freedom, to say nothing of family pressures and the general lack of privacy. "You can always do what you want in the end," says Mettani. "You just might face different consequences in the Arab world."
Under Frustration is the first in a series of three planned compilations, and the number of artists and media associated with the Arabstazy collective continues to grow. "It's important to keep in mind that this is a group effort," Mettani says. Even the photograph that adorns the cover of Under Frustration Vol. 1 is part of the collaborative effort: an aerial snap of an alien landscape, taken in Lebanon by photographer Olivier Chantôme. All proceeds from the compilation will be donated to Basmeh & Zeitooneh, an NGO relief working with refugees in Lebanon and Turkey. And yet despite the frustration that underscores every note, every aspect of Arabstazy is ultimately driven by the artists' desire to take control of both their art and their identities. As Mettani puts it, "If I don't like something, let's make something I do like. If I don't recognize myself in something, let's do something that I will recognize myself in."
"You have to learn to create your own platforms," agrees Assayag. "You just can't sit aside and wait. So the result of frustration is independence. It's building your own sound system, your own label, and your own collective."
-Tristan Bath