FEATURES
Aquarian Makes Techno for the Discomfited
By Andra Nikolayi · February 03, 2020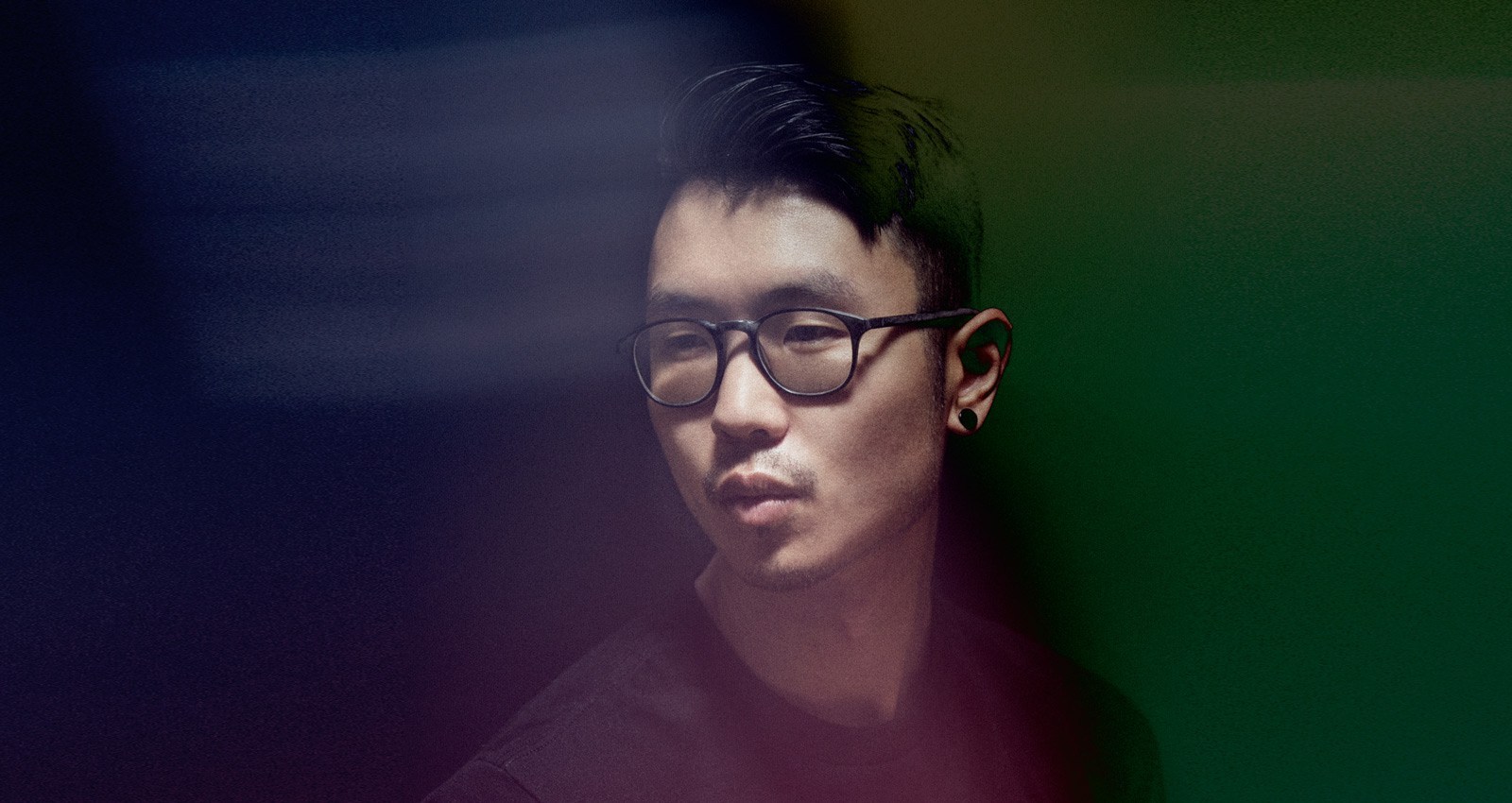 "It isn't a break-up album. I'd say it's half of a break-up album," laughs Aquarian, over the balearic music humming through the smoky vintage interior of Berlin club Arkaoda. "Halfway through I got bored and didn't feel like writing a break-up album anymore."
Merch for this release:
2 x Vinyl LP
Aquarian started his musical career drumming in a punk band called El Pollo Diablo, with a raucous, tough-edged energy that has carried through into his electronic production. He makes quirky breakbeat club music that owes as much to jungle and dubstep as it does to garage and UK funky. His music is dark, funny and utterly infectious. It has a sense of unpredictability, a sense of play.
On his latest album, The Snake That Eats Itself, he displays an uncommon vulnerability, channeling the kind of raw emotion and pensive stillness one wouldn't necessarily expect from someone using Hell's Kitchen clips for a music video. He sees the album as a document from a difficult time in his life. "[It's been] like a coping mechanism [for me]—first of all, this break-up, and then this feeling of disenfranchisement with writing conventional club music," he says.
Originally from Toronto, Aquarian spent a good 10 years trying to make it in New York before relocating to Berlin in 2018. The album itself has been seven years in the making, with Aquarian beginning work on The Snake That Eats Itself all the way back in 2013. A version of the record was completed two years later in 2015, but it wasn't until recently that the musician decided to revisit the material and finally release it. 
Merch for this release:
2 x Vinyl LP
Much of this excavation of this unreleased project is due to his continued, collaborative friendship with Chinese-Canadian artist and researcher Sougwen Chung, whose work merges artificial intelligence (AI), robots, and illustration. In the past, Aquarian has soundtracked some of Chung's performances and, in return, she has designed this release's album art as well as a special video piece for the album. The reptilian 3D environment she's created for The Snake That Eats Itself establishes the visual basis for a performance that explores the idea of Nietzsche's eternal return with reference to the intricate visuals of her early, pre-AI work.
"In a sense Sougwen is like the director of the visuals, in the same way that I'm her musical director but she still has the final say in the process," Aquarian says. "I think ceding that control is also very nice, and then it truly becomes a collaborative process as opposed to just a commission, and that's something I'm really excited about." A large amount of new electronic music is performed live within the hybrid contemporary art/music festival circuit rather than the club, so creating an A/V show might seem perfunctory or pretentious; it's refreshing to see something this earnest.
Merch for this release:
2 x Vinyl LP
The grand scope and holistic nature of Aquarian's work frames the noisier, experimental elements in The Snake That Eats Itself. Partially inspired by his first visit to the Unsound festival, the album's harsh aesthetics also stem from the intrusive proximity of neighboring construction—just a wall, in fact, separated his flat from the demolition of an entire building. 
Space has always been a major metropolitan concern, but the growing disappearance of communal gathering places due to privatization, gentrification, and wealth consolidation has made the domestic more crucial than ever. Aquarian's personal discomfort with the social and political implications of urban development are made manifest through samples of the corrosive sounds of construction next door. "Part of the reason it took me so long to write the album is because I have a very personal relationship to listening to albums," he says. "I've never been the kind of person that just listens to tracks on an album—my favorite albums are pieces I enjoy from start to finish, that create a narrative and where every part of the album is there for a reason."