FEATURES
Animal Collective's Deakin Finds His Voice
By Jes Skolnik · April 08, 2016
photo by Annie Sachs
"Pretty much all of the songs are about the better part of myself singing to the more scared part of myself."—Josh Dibb
The seven years that elapsed between Josh Dibb, otherwise known as Animal Collective's Deakin, announcing a Kickstarter to perform at Mali's Festival Au Desert, and the release of the album born from that experience, were long and fraught. Dibb was battling his own self-doubt, trying to find his voice as a songwriter, and fielding speculation from both music media and fans as to whether the fundraiser was a scam and whether the promised perks would be delivered. The resulting record, Sleep Cycle, which Dibb made available on Bandcamp on Tuesday, after a private version was leaked, is both intimate and complex. It's understandable, hearing it, that the aesthetic decisions were extremely difficult for Dibb. He's a perfectionist who started making music at age 13 with his middle school friends on an eight-track (a project that would eventually become Animal Collective), but found his personal strength as a songwriter taking a back seat to the needs of his bandmates (who he fondly describes as "brilliant").
"The original idea," Dibb says, reflecting on the project, "was that Animal Collective and Gang Gang Dance were going to go [to the Festival Au Desert] together." He'd taken time off from the band, "trying to make a lot of music and trying to confront what felt true to me and what I felt I had the power to do." The rest of Animal Collective were touring at the time in support of Merriweather Post Pavilion, and the coordination required to bring the band's dramatic stage show to Mali, given their differing schedules, proved insurmountable. That's when Leg Up Management, the band's management at the time, offered Dibb a chance to go perform solo at the festival, travelling as a package with Gang Gang Dance. "It was almost a whim to ask me as an individual, and it was kind of a whim on my part to say yes. They called me, and I was standing in my driveway, and it seemed kind of unreal on some level. But I also had this instinct that I just had to do it," he says.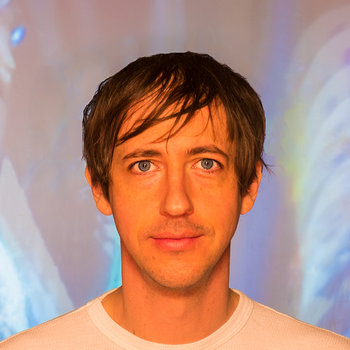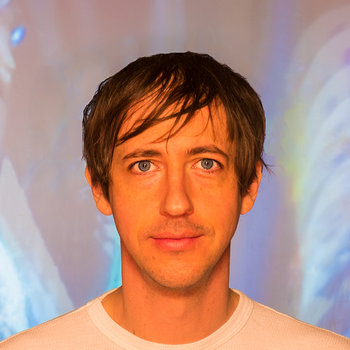 Merch for this release:
Vinyl LP, Compact Disc (CD)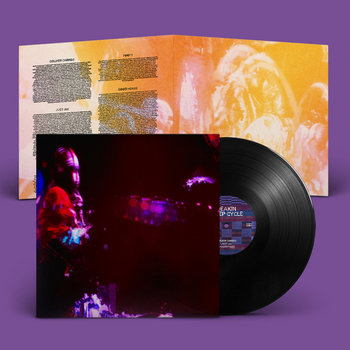 Leg Up put together the fundraiser, knowing that the festival wouldn't be able to afford to bring Dibb and Gang Gang Dance over, while Dibb began to consider the enormous artistic step he was taking in striking out on his own. Two days before the project went live, Gang Gang Dance dropped out. Uncomfortable being the sole beneficiary, Dibb decided to give nearly 100% of the money to an organization in Mali that would address social concerns in the region. (Animal Collective's label Paw Tracks also stepped in to cover some of the costs.) He did some research, reached out to people who knew more about Mali than he did, and settled on TEMEDT, an organization that lobbies for legal reform of Mali's anti-slavery laws and provides on-the-ground survival resources for Tuareg people who have been previously enslaved or otherwise affected by systemic histories of financial servitude.
Dibb originally wanted the concept of the album to come from his travels in West Africa around the festival, but the actual songwriting process proved to be much less linear. The songs of Sleep Cycle were born through a number of live performances, mutating every time they were played. "I improvised the lyrics every show that I played," Dibb says. "I knew what the melodies were, and I kind of knew what the parts were, but for some of the songs, the structures would change from night to night. So there was this core idea of what the song was, and I would try to hone in on it, but there was this other part of me that didn't want to commit to it being a finalized thing. There was this open-endedness, which on some nights was really cool, and on other nights could be really frightening. I came out at the end of the year with multiple versions of every song in my head."
Finalizing the lyrics, and winnowing down the many versions of each song (which often involved grafting parts of one song to another) to their singular recorded forms was excruciating (Dibb describes it as "a mental process rather than a musical process"). He rejoined Animal Collective for their 2012 album Centipede Hz, for which he wrote and took lead on the song "Wide Eyed," an experience he credits with helping him bring Sleep Cycle to life. "Going into the studio and working with Ben Allen, who was the engineer on that record, and having somebody say, 'You have to commit, you have to make a decision.' [I realized] there's a point where you just have to decide, 'This is what it's going to be.'"
Merch for this release:
Vinyl LP, Compact Disc (CD)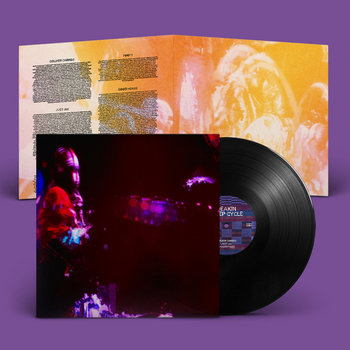 In March 2015, Dibb entered Brooklyn's Rare Book Room studio, with producer and engineer Nicolas Vernhes, to put Sleep Cycle to tape. He trusted Vernhes, who'd worked on Strawberry Jam and Water Curses for Animal Collective; Gang Gang Dance drummer Tim DeWit was also in the studio for the recording (he drums on "Footy"), and the support of these two longtime collaborators helped Dibb "grapple with the reality of making decisions. It was kind of scary, and it was kind of empowering. It was the beginning of me seeing that there was a way to tackle this stuff and feel good about it."
The lyrical themes on Sleep Cycle reflect and refract Dibb's creative anxieties, "just trying to sort through everything, from how to process regret and how to process self-doubt and how to process fear." Though it wasn't evident to him until the entire album was recorded and sequenced, he realized in hindsight, "Pretty much all of the songs are about the better part of myself singing to the more scared part of myself. I think, in a way, they all kind of have some element of that self-reflection to push myself—to see the better part of what's possible, as opposed to focusing on the fears and the regrets and the sadness."
Physical copies of Sleep Cycle were sent out on or before April 1; by April 6, someone had ripped and leaked a private version. Dibb explains, "I made the record as a cassette, and that's what I sent out. But I wanted them to be able to have digital files, and I wanted to do something that wasn't just giving an open Dropbox link to people. I wanted to find a way to do codes, and someone suggested Bandcamp. Once I started looking at how things worked, I was like, 'There's no reason not to just sell it through Bandcamp too. This seems really great.'" After the album leaked, the decision to stream it was an easy one: "We were always planning on selling it on Bandcamp starting on Friday when everything else went live. But when it leaked on Tuesday, I just thought – 'You know, with most platforms, the release has to be on a Friday.' But knowing that I had the ability to make it live immediately on Bandcamp – I just decided to do that. It seemed crazy not to. It's been a really awesome resource to have."
Merch for this release:
Vinyl LP, Compact Disc (CD)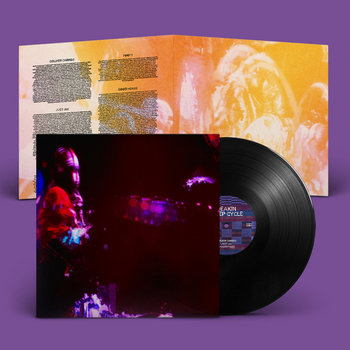 As for having his delicate, deliberate songs out in the world, he says, "[The Mali trip] was a crossroads in my life, like, 'What are you doing? Are you really a musician? Are you this person who can write songs in your own way and make them your own, if that's something you're really holding onto, this is the moment you have to do it.'"