FEATURES
Anatolian Rock Band Altın Gün Bring the Joy on "Yol"
By Joshua Minsoo Kim · February 22, 2021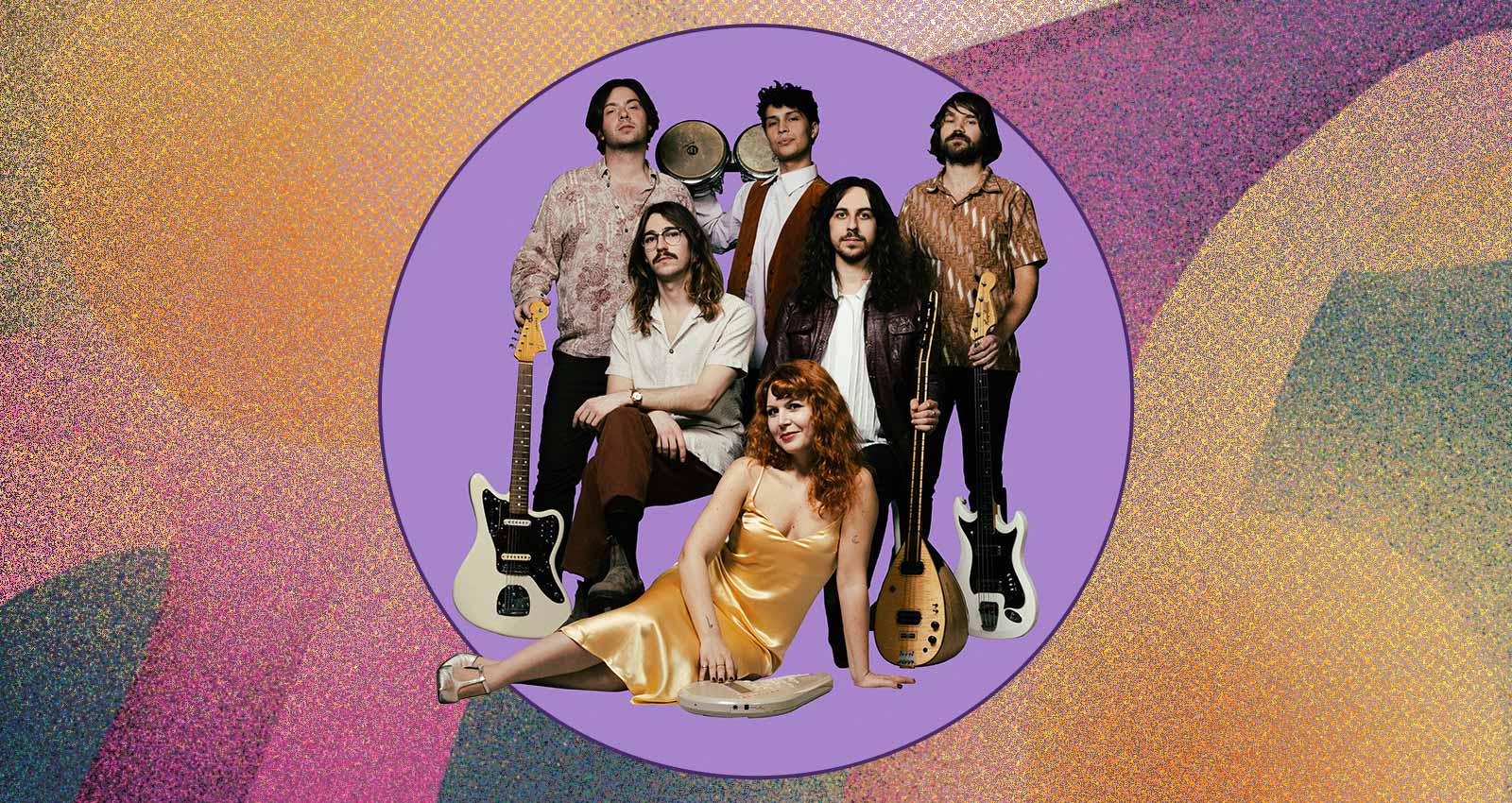 Halfway through Yol, the third album from Anatolian rock band Altın Gün, comes "Kara Toprak," a classic song penned by the acclaimed Turkish folk poet Âşık Veysel. "I embraced many, thinking they were friends/ My loyal friend is the black soil," go the opening lines. Merve Daşdemir—who, along with Erdinç Ecevit, is one of two Turkish members and vocalists in the band—explains to me that it's her favorite song on the album. "Thinking about death gives me a strange peace of mind. It hits me and makes me realize how meaningless and insignificant my problems and worries are." In their version of the poem, Altın Gün replaces the stripped-down, bağlama-and-voice melancholy of the original with ebullient synth grooves and Dasdemir's versatile vocals, capturing solemnity and serenity in equal measure.
Altın Gün's ability to bridge both genres and generations has been apparent since the sextet's 2018 debut, On. Their versatility begins to make sense when you learn their history: Bassist Jasper Verhulst, guitarist Ben Rider, and then-drummer Nic Mauskovic played together in the backing band for Dutch musician Jacco Gardner, while percussionist Gino Groeneveld was in the popular Amsterdam-based Afrobeat band Jungle By Night. Dasdemir and Ecevit—who also plays saz—joined after Verhulst put out a call for Turkish musicians on Facebook. Verhulst says they didn't need to audition—they all clicked immediately—and he recalls the thrill of everyone playing together for the first time. "It was huge," he laughs. "I really got a buzz and a kick out of it."
Merch for this release:
Compact Disc (CD), Vinyl LP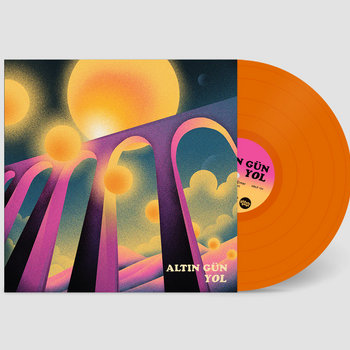 Part of his excitement came from being in a band whose music was similar to the Turkish records he collected (Altın Gün have cited Selda's self-titled 1976 LP and Barış Manço's 2023, two landmark albums in Anatolian rock, as major influences). Verhulst cheekily notes that his primary role in Altın Gün is "music nerd." In fact, the band's first breakthrough hit, "Goca Dünya," started taking shape after Verhulst brought a cover of the Erkin Koray song to the studio. Working on their own version of the song led the band to an important discovery. "That was the first moment we really decided to do something completely different with those folk traditionals," says Verhulst. "[Rather than mimicking existing versions], we would make them our own."
The Turkish members of the band have the final say about which songs get covered. "They have to sing these songs, and they have cultural associations with them that [the non-Turkish members] don't understand," explains Verhulst. He explains that there was one time Ecevit nixed a song that the band liked musically because of its association with weddings. And while numerous Turkish psych artists throughout the '60s and '70s were politically minded, Altın Gün don't view themselves in the same light. "We're not political, but we maybe wouldn't play a song that's too patriotic, either," says Verhulst. "Most of our songs aren't politically oriented—most of the time they're about love or death." For example, the exuberant "Yüce Dağ Başında" is, according to the band, a "naughty song," wherein a lover is asked to come around in the morning—instead of at night—so the two can make love without anyone disturbing them.
When they recorded Yol in the spring and early summer of 2020, the band decided to try a new approach. "We didn't record the songs live on tape like we used to," says Dasdemir. The looser studio structure allowed Dasdemir to be more involved in the creation process, helping to sketch out ideas with Verhulst on his Omnichord synthesizer. The songs evolved as the sessions progressed: The bubbly "Kesik Çayır" started out as a perky house loop that Dasdemir sang over, but she was unsatisfied with the traditional version of the song's melody. So instead, she modified it to make it work, which Verhulst says wouldn't have been feasible if they'd stuck to a typical rehearsal space setting.
Merch for this release:
Compact Disc (CD), Vinyl LP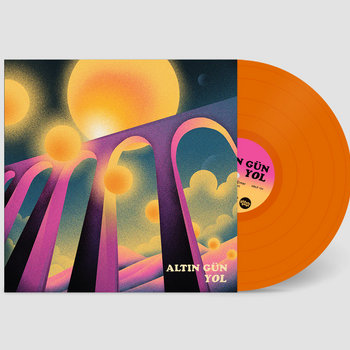 The result is the group's most vivacious record to date—"We weren't looking at every note or spending hours and hours trying to get everything perfect. We tried to have fun," says Verhulst—and one where synths come to the fore. On the joyous "Bulunur Mu," skittering synth melodies mirror the longing and giddiness of its lyrics, which are about finding a sweet, understanding lover. The album's most lustrous piece, "Arda Boyları," features Dasdemir's vocals over percussive bibelots and pools of aquatic synths. "Ordunun Dereleri" is another standout: it's awash with nocturnal synths, anchored by a sturdy beat from drummer Daniel Smienk, and carried by Ecevit's winsome voice.
Yol concludes with "Esmerim Güzelim," the album's most irresistible track. The synth arrangement is tantalizingly playful, and it aligns with Dasdemir repeatedly singing about how much she loves someone. The song's immediacy brings to mind a point that Verhulst stressed: "Music is a universal language—even though you don't understand the lyrics, you can still have this real emotional attachment." Altın Gün are a band who simultaneously broaden and distill the emotional core of the Turkish folk songs they cover—their music transcends both language and time.