FEATURES
Back from the Grave: Altar de Fey on Deathrock's Origin and Legacy
By Andi Harriman · February 15, 2017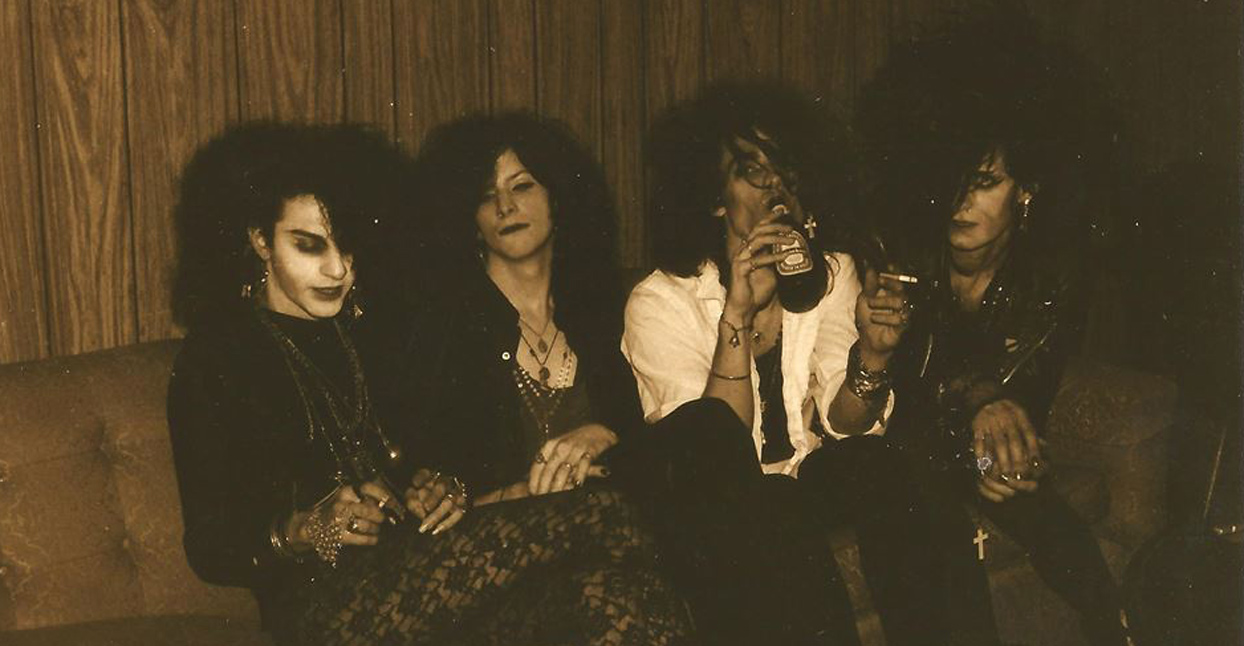 Echoes in the Corridor, the new LP from Altar de Fey, exudes all of the extravagant darkness and drama of deathrock from the late '70s and early '80s. Its lyrics and imagery are stocked with vampires, wraiths, and demons. But if Echoes in the Corridor sounds authentic, it's because Altar de Fey were there from the genre's start.
Deathrock originated in California, blending West Coast punk with UK post-punk influences like Bauhaus and Joy Division—bands who reveled in the melancholic excess of death and decay. That baseline aesthetic was spiked with elements lifted from '50s Hollywood and B-movies, along with a touch of glamour and camp. Gory and blasphemous imagery—crucifixes, blood, bats—raised the level of theatrics. Deathrock's spooky, squalling vocals, pounding drums, and maniacal, punk-influenced guitars were the perfect match for its visuals, an attractive aesthetic for angsty young adults.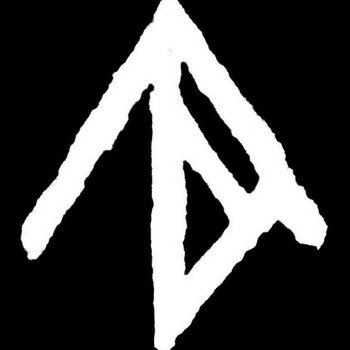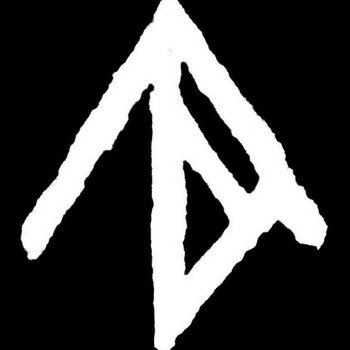 Altar de Fey formed in San Francisco in early 1983, combining the aggression of their punk roots with guitarist Kent Cates' melodic and moody approach. The group released a handful of tracks before disbanding two years later. Despite their short run, their legacy lingered, largely due to the rediscovery by young goths of their distinct and jarring deathrock look: backcombed knots of birds nest hair, deathly pallors, and ripped fishnet tights that clung to them like spiderwebs. Images of Cates with guitar in hand, black-lined eyes, and carved-out cheekbones, caused a frenzy of reblogging amongst scene aficionados, eventually summoning the band back from the grave.
With its funereal atmosphere and demanding drumbeat, the opening track on Echoes, "I See Demons," summons spirits of the past, while the raw and energetic "Right to the Point" and  "Veil of Death" align themselves perfectly alongside Christian Death's 1982 classic Only Theatre of Pain. Despite a three-decade hiatus, Altar de Fey have managed to create a pure deathrock album with a sound that is both hauntingly exquisite and theatrical to the bone—proving the scene is truly undead. We spoke with Cates about the group's return to music, the importance of aesthetics, and the promise of deathrock's future.
Can you tell me about the formation of Altar de Fey in the 1980s?
I had been in punk rock bands before Altar de Fey and had been playing a lot in San Francisco. We all moved there and our sound got a little more dark. Altar de Fey formed around early 1983, when the term deathrock was still underground. I had been influenced by Sisters of Mercy and Bauhaus so my influence of guitar turned the punk sound into something different. We wore makeup which was still a fringe element in San Francisco.
Do you think deathrock was more of a regional thing, something that could only happen in California?
That's the difference between now and then is that in the 80s you were a lot more isolated—you couldn't see what was going on elsewhere. I saw Christian Death early on down in Los Angeles and got inspired to be darker and more macabre.
Why did Altar de Fey focus on aesthetics so much?
Growing up, I was influenced by KISS and Alice Cooper—I loved their outrageous shows and antics. I've always been in tune with aesthetics: the music is for the ears and the ambience and look is for the eyes. It was fun to develop the style we had and to push it as far as we could.
Did your onstage personae of big hair and dark makeup turn up in your daily life as well?
It was a lifestyle. But while playing live, it was a little more amped up—we always seemed to get the big hair award! We all lived together and had a studio in the basement. Those were fun times, but we caught a fair amount of harassment from people then. Butch [the original singer] wrote the song "Big Black Jesus" about those times. We still play it, but it's called "I See Demons" now.
You only recorded a few songs in your original incarnation, yet you became mythologized over the years, even though there were essentially only photographs to prove your existence. Are you surprised that people still have such a strong attachment to the band?
I was quite surprised that we were still a phenomenon, that people knew about us and still liked that music. We found, with the new iteration of the band, that people still liked the music, so we continued playing.
Echoes in the Corridor is a powerful deathrock album, a proper continuation of the genre's bloodline. Did you feel pressure when recording it?
There was a bit of pressure. People wanted to hear more stuff. So we took our time recording new songs and re-recording our old stuff, melding it with the new. Skot [Brown], our bass player, is a great sound engineer—he worked his magic and made that pure deathrock sound.
How did you achieve that sound?
I think it was working with these musicians—we all bring our element to it, and it meshes into that. That's what comes out of us. We don't strive for that sound, it comes out.
It's just inherent.
People talk about my guitar sound being very unique—it's just normal to me, that's the way I play.
What's your favorite song off Echoes in the Corridor?
I like "Don't Snitch." It was an interesting one to write—slow, dark, and rhythmic. Jake [Hout, the new vocalist] is an amazing singer. I'm amazed to play with these folks and still make music.
It seems there's a deathrock resurgence, which is great.
Yeah, I love that it's still around and people appreciate what we're doing.
Why do you think this is so?
Music is cyclical. After 20 years or so, someone will do a revival or reunion, which happened with deathrock. I'm glad that new bands are continuing in that vein of music. A few newer bands that I like are Christ vs Warhol, Cemetery, Fangs on Fur, and Arctic Flowers—I like how the boundaries of deathrock are becoming blurry and can have elements of metal, electronic and anarcho[punk].
What are the biggest differences between the '80s scene and today?
It was more isolated back then, because you couldn't see what was going on in other towns around the world until an album came out. You would only hear a particular sound as opposed to now, where it's much easier to see what's going on in other cities. There's a much more cohesive element going on now. Back then, we would be playing in clubs, and across the street there were metal bands that would be clashing with us. Now everything meshes more—deathrock has moved over into the metal scene, and there's more appreciation for other music between the two.
So, there's more positivity?
It's a lot more accessible, and you can meet a lot of people. You can see what their musical influences are and what they're all about.
What are Altar de Fey's plans for the future?
We have another album just about ready with older songs I wrote back in the mid '80s—kind of half and half [with new songs]. We're looking for someone to release it and we're planning an upcoming West Coast tour and will tour on the East Coast later this year.
—Andi Harriman