FEATURES
The Glimmering Ghanaian Gospel of Alogte Oho Jonas
By Max Savage Levenson · November 17, 2016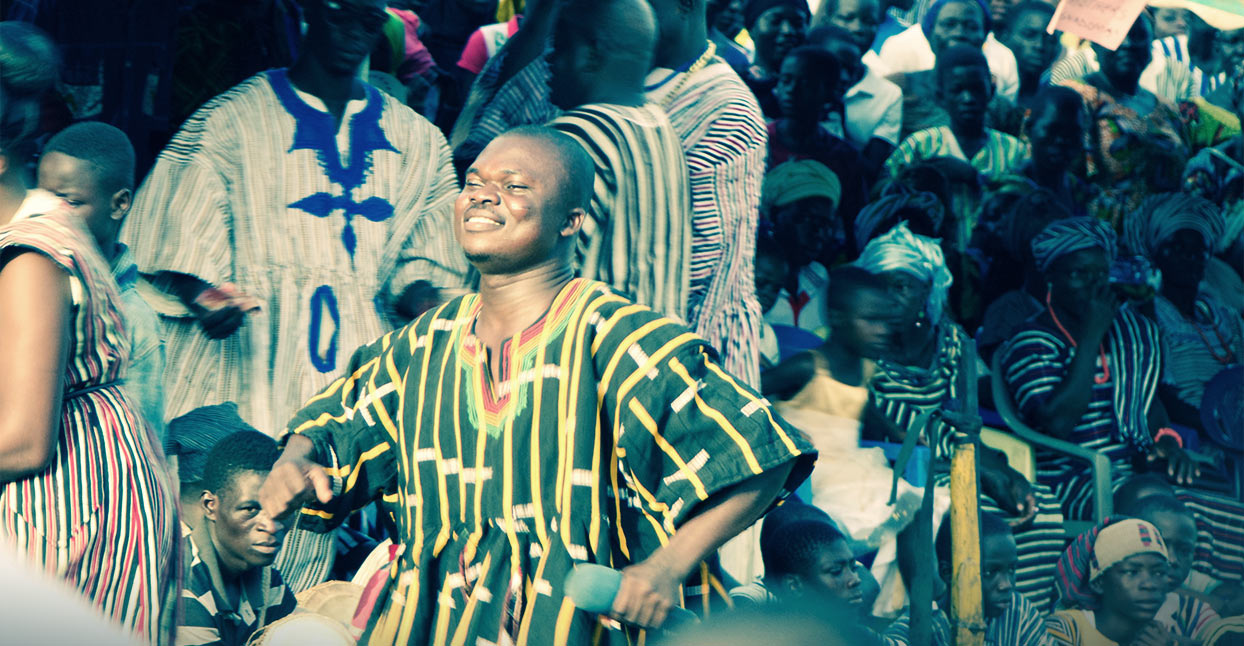 Three years ago, on a dry January day, Max Weissenfeldt was waiting for a bus in Bolgatanga, a huge transport hub in northern Ghana. The former Poets of Rhythm drummer was in the country to record with Guy One, a prominent local musician who plays the kologo—a sort of two-stringed banjo—and sings in a raspy, magnetic voice. Weissenfeldt eventually signed Guy to his Philophon record label, but at the bus station, the German soul musician had another artist on his mind.
Between announcements, the station's PA system played a handful of bright, upbeat songs led by a voice singing in Frafra, a language prominent in northern Ghana and neighboring Burkina Faso. "Tell me," Weissenfeldt asked his fellow travelers, "what is this Frafra reggae band?" This isn't reggae, they told him. It's gospel.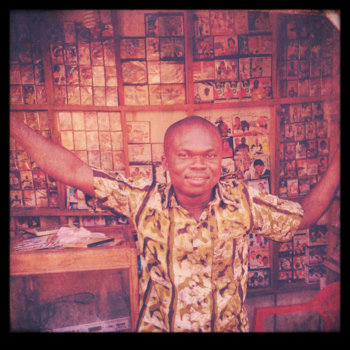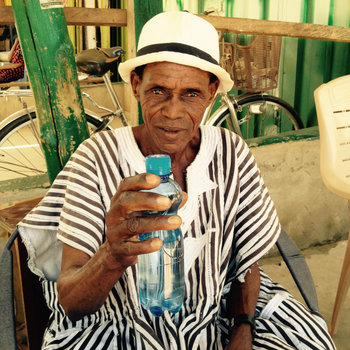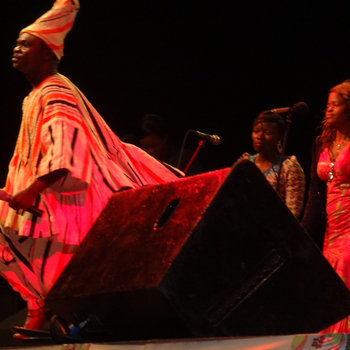 .
00:10 / 00:58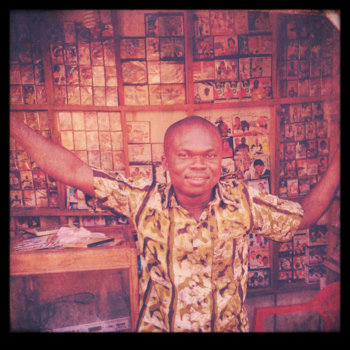 Merch for this release:
Vinyl LP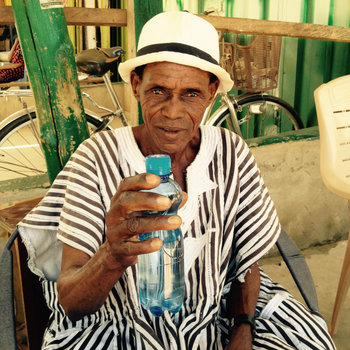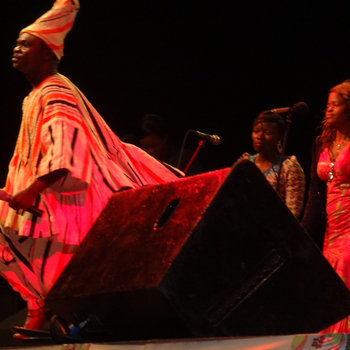 The songs were the work of Alogte Oho Jonas, a 27-year-old Bolgatanga musician with the vocal timbre of a man at least twice his age. Oho Jonas grew up nearby, and joined the choir of his Catholic church at age five. As a teenager, he met three fellow church members—Lizy, Patricia and Florence—who eventually became his backup singers, otherwise known as the Sounds of Joy. Over the past few years, Oho Jonas has become something of a local celebrity. He is now the choirmaster and chairman of his church. Alogte Oho has already released five albums, and his songs play on sound systems all over town. His music embraces the pulse and flair of reggae and highlife, but its lyrics remain grounded in the church and his belief in God. "You have to do something that will meet the taste of the people," he says of his hybrid style.
In the three years since they met, Weissenfeldt and Oho Jonas have developed a fruitful relationship that has resulted in several releases and tours. Sitting in Weissenfeldt's spartan hotel room in Bolgatanga, with the sunset framed in the window behind them, Weissenfeldt insists that Oho Jonas is one of the two "role models" in what he sees as an exploding local scene (the other is Guy One). While his long-term goals include arranging a European tour for Oho Jonas, for now, he is excited that Philophon will release Oho Jonas's new two-song single this November.
The first of the two tracks, "Mam Yinne Wa," is a tightly-wound blast of polyrhythms, complete with a huge, almost orchestral arrangement. At its core is a harrowing story at odds with its upbeat sound and glimmering production. Two years ago, Oho Jonas was riding a motorbike through heavy traffic in Accra—the capital of Ghana—when a car barreled into him. He broke his leg, and spent time in a Western hospital in Accra before receiving traditional treatment in Bolgatanga. It took his leg six months to heal. During that time, still in pain, he began writing "Mam Yinne Wa." "God so love me. That's why I'm still alive," Oho Jonas says."'Yinne wa' is god. God protected me from sickness, from disaster. He feeds me, he has done a lot in my life."
Oho Jonas and the Sounds of Joy initially recorded the song with just vocals and MIDI-programmed percussion. Realizing that it needed to be fleshed out, Weissenfeldt took the song back to Berlin with him—Oho Jonas did not have a passport at the time—and enlisted friends of his, some of whom were his former band mates in Poets of Rhythm. He also sought out the legendary American flute player Sabir Mateen—who happened to be in Berlin for a performance—to add a darting solo. The final recording is highly nuanced; its maximalist arrangement never overshadows the singers' explosive performance.
Many of the musicians who played on the track, including Weissenfeldt himself, eventually became the backing band for both Guy One and Oho Jonas during a series of tours in West Africa and Europe. And despite the fact that they hail from different parts of the world, the essential message of Oho Jonas's music is one of unity. "My belief is that God helped me to meet Max," he says. "We are doing something new. We learn from each other. All this is oneness."
Both "Mam Yinne Wa," and the musical union between these German and Ghanian musicians, embody the same notion: the sum of a collaboration can, and should be, greater than its parts. Impassioned and utterly sincere, "Mam Yinne Wa" is ultimately a song of gratitude.
—Max Savage Levenson