FEATURES
Alfred Banks On His Brother's Legacy And That Time Spike Lee Called Him Dope
By Phillip Mlynar · March 20, 2017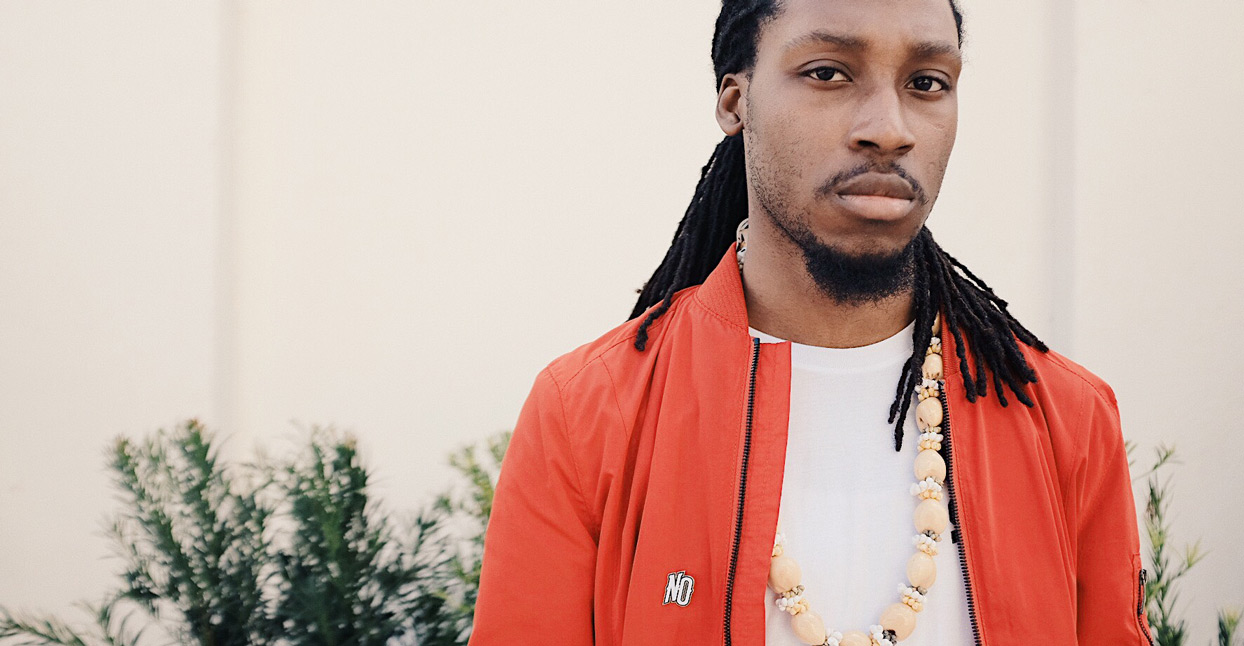 Alfred Banks is holed up inside his New Orleans home, attempting to find some respite from the non-stop Mardi Gras activities taking place outside. "This Mardi Gras is the first one where I'm like a rapper, like where people have been constantly hitting me up for appearances and shows," Banks says. While his neighbors are partying outside, he's been busy finalizing the release of his new project, The Beautiful. It's an album the 25-year-old artist says "means so much to me on a personal level"—mostly because it relays the emotional aftermath of the suicide of his brother, Orlandas Banks, who sadly lost his struggle with schizophrenia.
Naturally, the 12-track project can be a heavy listen. After leaving Orlandas's funeral on the opening track, Banks steps into the character of a person who hears voices in his own head. But the rapper insists that The Beautiful shouldn't be seen as a depressing or disturbing listen, but rather his nuanced take on a deep issue. Smartly, his serious lyrics are balanced by the always-nuanced production of Banks' long-time creative partner, CZA, who comes through with the sort of "big and epic" beats that the rapper says "sound like they should be in an amphitheater somewhere."
Speaking from his crib in New Orleans, Banks broke down the way he tackled the schizophrenia concept that underscores The Beautiful, the time his brother almost signed to Master P's No Limit Records, and his long-standing relationship with sneakers.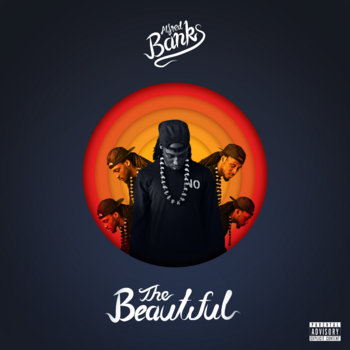 .
00:10 / 00:58
Merch for this release:
Compact Disc (CD)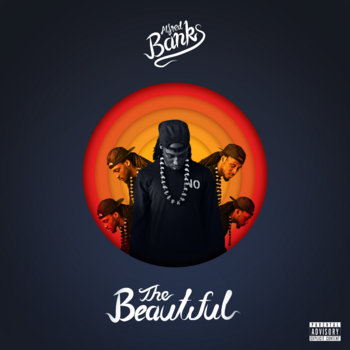 Can you tell us a little bit about your history? When did you begin rapping?
I started June 6th, 2009.
You remember the exact date?
Yep! That was the very first show I did in New Orleans. A guy by the name of Truth Universal put me on this showcase called Grass Roots, and I was in a group at the time with my producer, CZA. I remember getting an outfit that was way too flashy for the underground scene we were going to be in! But I had such a really good time and I was hooked.
What was the over-the-top outfit?
I went to American Apparel and bought this black glitter jacket—it was damn near Michael Jackson! It was black with shiny speckles in it. I had some all-black jeans on and some Radii footwear with white bottoms, like white soles and red with black zebra stripes. It was crazy, super crazy. My man had on the same sneakers, but CZA had the white teal and foil colorway of those shoes—we looked like aliens.
But before that show, I actually started writing raps when I was 6 years old. My older brother Orlandas and other brother James, they inspired me—James did the freestyles and Orlandas did the writtens, and Orlandas was about to get signed to No Limit when he was 16, back in the late '90s. That let me know this was plausible.
What do you remember about Orlandas nearly signing to No Limit?
He was excited, but he had a deal with a local label that was a little crazy. So for him to get signed to No Limit, he had to get out of that deal, and they wouldn't let him go. There were some things hinted at, but I'm glad it didn't have to go that route. Orlandas graduated high school and decided to go to the Marines instead.
Last year's A Beautiful Prelude EP was about your brother's schizophrenia and suicide. What do you remember about recording it?
My brother passed away in 2014, March 20th. I wrote the EP in a day and recorded it all in an hour. It was a feeling I was having. That was the first time I was ever that personal in my music. We put it out, and shouts to Charles Hamilton, who premiered it on his website. That was a big moment for me—to have that respect from him was incredible.
How emotional was it to write songs about your brother?
I let my mom hear the music, and she couldn't listen to it all the way through. For the first song, I literally recreated the phone call we had where she told me my brother had died. I'd never gotten that deep, but it helped me—I feel like that EP was me going all the way there; my music beforehand didn't go all the way. 
.
00:10 / 00:58
How does The Beautiful link to the EP?
The EP is about the day I found out my brother passed away. For the album, the introduction is me going to his funeral. The record is a concept. There's the car ride I took to his funeral; in real life, I had to leave his funeral early 'cause I had a show that night. So the car ride to the show is the start of the album. At the end of the first song, you hear me pull off.
The album goes from me reminiscing about some of the things he missed, then I start to develop schizophrenia on the album—I don't have it in real life. The voices start talking to me and giving me certain energies. The skits you hear set up the next song, and I'm hoping that people listen to the full album to really get what it's about.
There's even a point on the album where I break down. The voices get to be too much for me and I start to compare my situation to what Orlandas went through. I did a lot of research and remembered phone calls I had with my brother where he'd tell me about some of his episodes—I used all that to inspire the album.
What was going through your mind when you left your brother's funeral early?
I was incredibly sad. I cried the entire ride. I didn't want to leave, but I had to. My mom gave me the cosign. If she said 'Stay,' I would have stayed, but she told me he would have wanted me to not stop.
The album also includes the track "Kicks." How deep is your sneaker collection?
Right now I'm at 60 pairs, which is light 'cause I used to have like 100. I love it, 'cause I've had three or four collections I've lost, sold, whatever, but I have a lot of heatrocks right now. I'm all about shoes that mean something to me personally. When I did the Volkswagen commercial, the check I got from that was the most I'd ever gotten in my life. So I did like any rapper would do and splurged a little of it when I probably shouldn't have. I had a list of about five sneakers I always wanted. I went and got 'em.
Also, as it pertains to the album, there was a 10-year point where my brother wasn't in my life, so I reflect on how he missed me growing up and seeing my interests. I thought it was a cool way to include it into the album.
The Beautiful deals with heavy subject matter. Will your next project be a little lighter?
Yeah, the next project I'm working on now is gonna be happy. This album isn't sad, but it's talking about a very deep issue. The next album's going to be more bouncy. It'll still have the content—don't get it twisted—but it's gonna be more braggadocio and it's gonna catch up on things like my first overseas tour, my Volkswagen commercial, touring with Mickey Factz, being told by Spike Lee that I'm a dope MC, and being co-signed by Chuck D.
What happened with Spike Lee?
That was incredible! I was invited to do this Jordan brand showcase and Spike Lee was in the crowd. He went backstage to do whatever Spike Lee does, and when he came back, I was with a couple of my fans. I ran up on him—I don't usually get star struck but, you know, it's Spike Lee! We're so indebted to him for what he's done for the sneaker culture. So I ran up on him and he said, 'You're really dope, I like what you do.' We took a picture and we killed the Internet for a second.
—Phillip Mlynar