FEATURES
After Retiring the "Dirty Beaches" Name, Alex Zhang Hungtai Goes Experimental
By Tristan Bath · Photos by Sean Marc Lee · July 10, 2017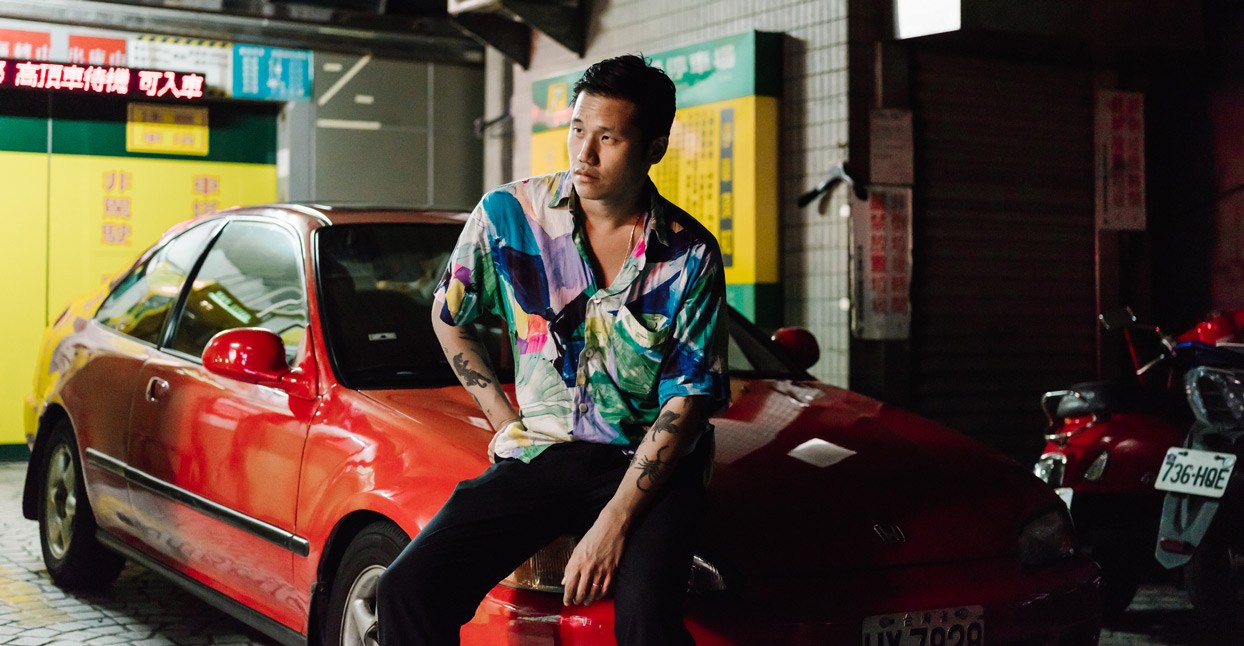 There are few musicians better suited for our rapidly evolving modern society than Alex Zhang Hungtai. Best known for his lo-fi acid-crooning project Dirty Beaches, the Canadian-born, Taiwanese-rooted, Chinese-speaking U.S. resident is candid about how lucky he was when his album Badlands suddenly attracted attention in 2011. "I was just a dishwasher working multiple dead end jobs and then suddenly I was touring Europe," says Zhang (in Chinese, the surname comes before the first name—his full Chinese name is Zhang Hungtai).
Today, he's busier than ever, playing saxophone in a recent episode of Twin Peaks, and touring with Love Theme, a new project released via experimental producer Helm's blossoming record label, ALTER. "For me, there was always an element of curiosity about Alex's music," explains London-based Helm, aka Luke Younger. "He was always one of these artists that seemed omnipresent to me—mainly as we have so many mutual friends, but also because of how prolific he is."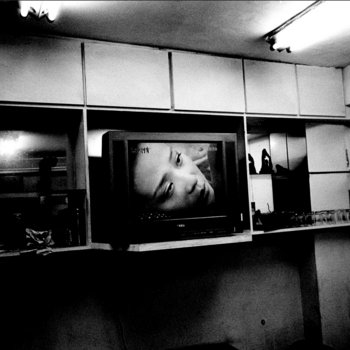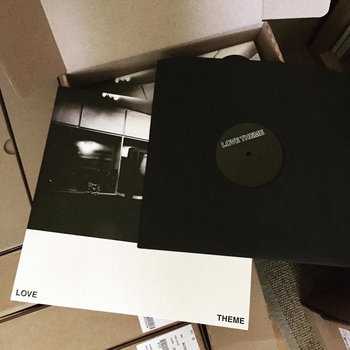 .
00:10 / 00:58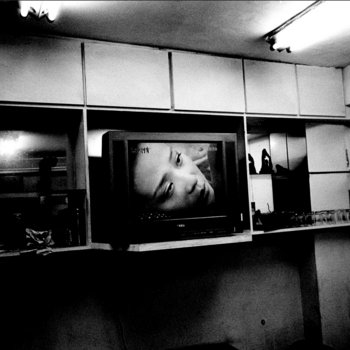 Merch for this release:
Vinyl LP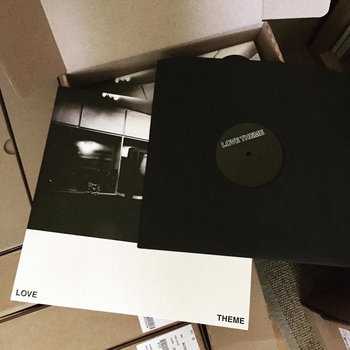 A grainy mixture of Suicide's repetitive proto-punk ooze and Roy Orbison's emotive croon, the Dirty Beaches project was a startling revelation, but it didn't appear out of nowhere. Zhang spent years on the fringes of Montreal's underground scene, alongside many misfit indie comrades who'd later find their own success. "We had a jam space called The Brick, an industrial building shared between like 20 bands. People like Marie Davidson, Grimes, and Mac DeMarco all came through there, too. Those were the golden years."
Dirty Beaches may have gained enough attention to take Zhang out of the dishwashing business for good, but he retired the Dirty Beaches name in 2014 following the project's surprising final album. Stateless, which has since been listed under Zhang's own name on Bandcamp, eschewed murky pop songs for long minimalist workouts for viola and saxophone. "I essentially fired myself from my job," he explains. "It started to feel like an office job with a very set schedule to fulfill certain expectations." After stints in Berlin and Lisbon, Zhang moved to L.A. and was able to land a few unused Dirty Beaches tracks in commercials, which paid his way for a few years.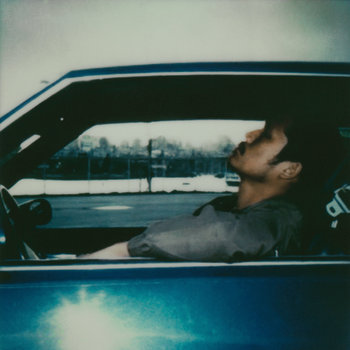 .
00:10 / 00:58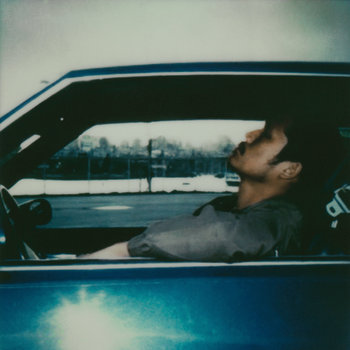 Zhang's catalogue since Stateless has included a few elliptical piano pieces, plus work with a free jazz trio that originated in Lisbon with drummer Gabriel Ferrandini (RED trio) and keyboardist David Maranha. "We jammed once, and it just worked so well," says Zhang. The trio is a tour de force of spiritual jazz that occasionally hints at post-punk, with Zhang periodically barking Fall-like phrases over the clatter. "The project is really special to me," says Zhang. "It's like riding horses with your best friends. There's no communication involved, and if someone makes a right turn, everyone follows, if someone gets tired, someone else will take the lead. It's a very fluid motion."
It was on a 2015 trip to London with that trio when Love Theme was born. Comprised of Zhang, Austin Milne, and Simon Frank, the group's debut is dark and emotive, midnight synth drones paired with dual yearning saxophones and subdued machine rhythms, occasionally recalling the closing instrumental triptych of Bowie's Heroes. "It's about 'love' in multiple ways, not just romantic love. It's also about love between your parents. That's why we agreed on that name—there was a lot of heavy family stuff that we were all going through."
All three members are Canadian, yet all live in different places—Milne in London, Frank in Taiwan, and Zhang in L.A. One night after Zhang played a gig in London, the group wound up getting "absolutely shit-faced" on Buckfast (an infamous caffeinated fortified wine brewed by Benedictine monks, apparently responsible for "anti-social behaviour" across the U.K. and Ireland). "Then we just jammed for four hours and recorded all of it. About a year later, Austin started sending us recordings, and we were like, 'What the fuck was that!?'" Overdubs were added, and the album took shape over months of a slow, democratic process. "Simon's actually the opposite of me," explains Zhang. "He's a white Canadian, but he grew up in China and India; he speaks really good Mandarin."
Zhang seems constantly inspired by and fascinated with the phenomenon of mixed heritage. Privileged recent years of rampant travel have given him a more positive outlook after struggling with his own identity growing up. "I started reading writers like Salman Rushdie, who is Pakistani-British, and meeting new friends who are Moroccan-French Jews or Lebanese-Americans. I'm not the only one with this particular story. I kind of found my people." Even Zhang's chosen name, Alex Zhang Hungtai, is a bridge between his Western and Eastern identities.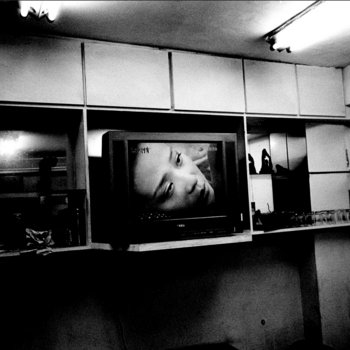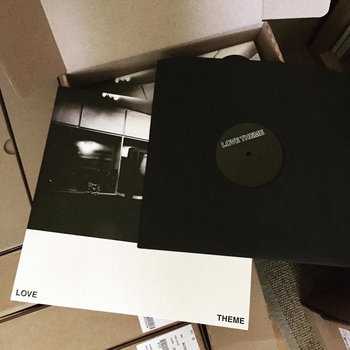 .
00:10 / 00:58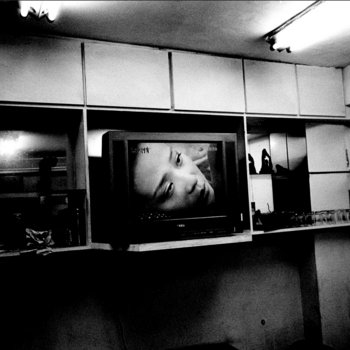 Merch for this release:
Vinyl LP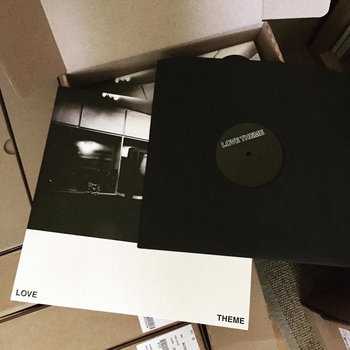 Initially, Dirty Beaches was something of and escape from his concerns about his identity—but that all changed on Stateless. His music now isn't so much as a dividing wall as a window onto world. "It's like adding a filter of some sort. People's movements look different with music. I think music has that power, engaging you to enter a different world which always existed."
All of his post-Dirty Beaches projects—from the piano-oriented Knave of Hearts to the Lisbon jazz trio to Love Theme—are the work of an artist rabidly documenting their corner of a rapidly changing landscape. "It's good to live by example," Zhang offers. "Fifty years ago, someone like me would have never been able to make music in the Western world. I would just be tied to a grocery store or something. But then there's people like Simon, who's white, but grew up in China and India. The world is changing."
-Tristan Bath