FEATURES
Agnes Obel: The Sound of Breaking "Glass"
By Erin Lyndal Martin · November 11, 2016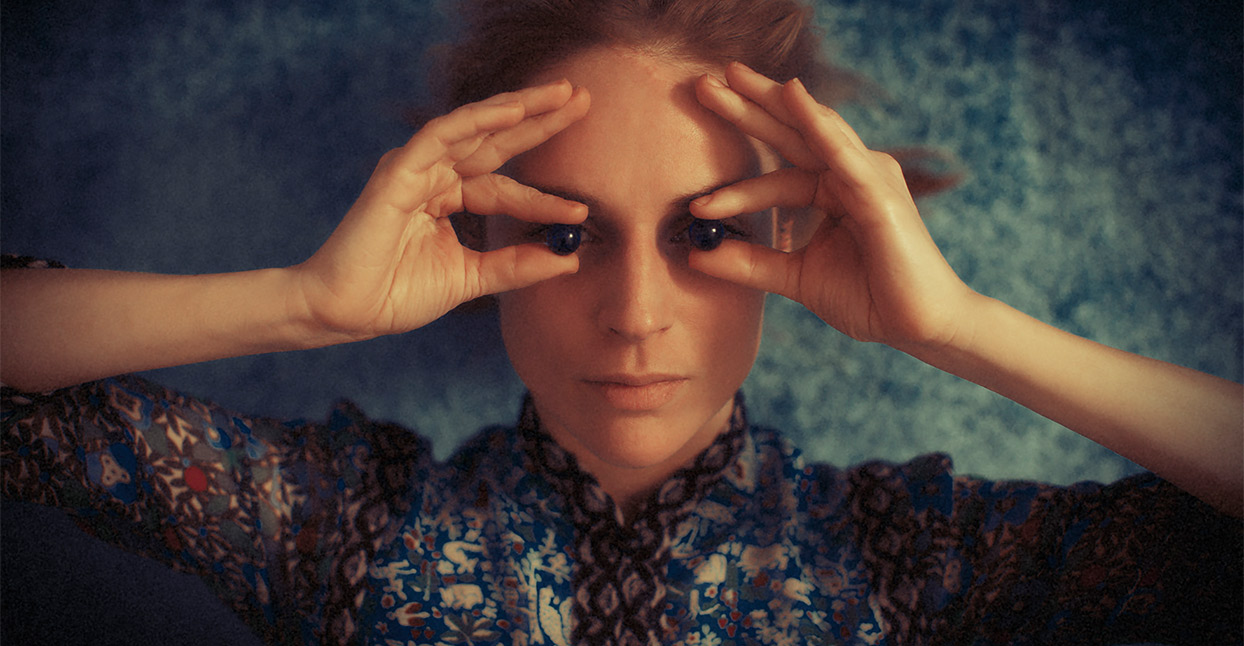 Glassmaking is alchemy: heat transforming ordinary sand into something new and shining. Glass is also a central metaphor on the new record from Danish singer-songwriter Agnes Obel, which also required massive amounts of energy (and, perhaps, a little magic) to create. While Obel's two previous albums, Philharmonics and Aventine, relied mostly on Obel's voice and piano, the songs on Citizen of Glass required much more work if they were going to truly fulfill her vision.
.
00:10 / 00:58
"Out of all the albums I've made, I think this was the hardest," she says. "The production of the songs was more difficult. For some songs, I had 250 tracks recorded. The whole thing was just growing and growing and growing." While adding layers of instrumentation and production, Obel also found herself working with instruments she'd never used before, in order to get the songs on Citizen of Glass to sound the way she imagined them. The Berlin Musical Instrument Museum loaned Obel several old keyboard-based instruments, from the twinkly celesta to the harpsichord and the Trautonium, a synthesizer from the 1920s. "I needed something that would fit the theme of the album, something more percussive and maybe a little bit glass-like," she says. "Sometimes, with the spinet, you have this sound—it's pleasant, but it's also slightly unpleasant. I was trying to combine all of these sounds together. I recorded prepared piano, and lutheal piano, and spinet, and celeste, and even organ, and then layered the tracks over one another so it would sound like one very strange instrument."
Though all keyboard instruments might seem roughly the same to someone who's not intimately familiar with them, Obel's relationship to her beloved piano is something singular and natural. "[The piano] is like a tool. It's the instrument I play the best," she says. She and her piano have a sort of familiar intimacy: "All the years, I've always written at a small piano, and rarely played them for anybody. So, when I released my first album, it was a shock to realize that this is a part of me that I don't really share with anybody. I definitely have something with the piano that I could call private or personal—something I have for myself. Ever since I've started releasing music on my own, this is not just for me anymore. But I guess I'm trying to recreate [that feeling] every time I make something."
Rather than finding inspiration in the world around her, Obel often creates from a world of internal associations and imagined imagery. Speaking about Philharmonics to The Quietus in 2011, she said that the title track of her debut sounds like a right hand, whereas "Riverside" sounds like water. This time around, Obel is no less intuitively conceptual. "I was very much thinking about state of mind, but I also have an object in my mind for some of the songs. The song 'Citizen of Glass,' I wanted it to sound like time, like a clock moving, because the song is about the irreversible element of time. Then I have 'Trojan Horses.' I wanted to get the feeling of paranoia, the scary part about being open with something you're really not sure you should be open about. With 'Mary,' I was hoping it would be sort of a fairytale-nightmare."
.
00:10 / 00:58
And so, on Citizen of Glass, each song contributes to the aforementioned central metaphor through the direct evocation of individual feelings and ideas. During her last tour, Obel found herself thinking about how there's a pressure for artists to be incredibly vulnerable in their work in order to connect with their audiences, and how the omnipresence of social media compounds this. That's where the glass metaphor comes in. "Something else I'd been thinking about is how much culture is actually pushing us toward sharing ourselves and making ourselves into glass. I really enjoy this—my favorite literature is [Karl Ove] Knausgaard or [Elena] Ferrante, where the writer is very, very open about private things. And in music, my favorite albums are very personal albums. But then, at the same time we have these new media forms where we're pushed into documenting the small everyday things of our lives as well. It's an interesting thing that it's not just artists anymore who can write their own memoirs and document themselves to a point that almost scary. It's not just writers or musicians." It's also interesting to think, in light of all of this, about Ferrante's masking of her personal identity, given the rawness of emotion in her books; one gets the sense that some degree of protection is needed somewhere.
Obel agrees. As much as she prizes emotional openness in art, she finds that she also likes the writer to maintain some opacity, particularly when it comes to memoir. "In general, I love memoirs," she says, citing Patti Smith's Just Kids as one of her favorites. "I love the investigation of yourself, like you're realizing you're a mystery to yourself in a way. I don't like memoirs or music biographies where they write like they know everything already about themselves. That's really boring, I think. But when they're realizing stuff about themselves while they are doing it or just sort of realizing that they are a mystery to themselves, I love that."
"The diaries of Kafka have to be my favorite books in the whole wide world," Obel concludes. "I would love it if a musician would release something like that, self-documenting but open, with all the mysteries in their own head. I still haven't come across anything like that yet." Perhaps she's leaving herself room to claim that space.
—Erin Lyndal Martin