FEATURES
Abdul Wadud's Lone Solo Album Is A Free Jazz Triumph
By Bret Sjerven · July 31, 2023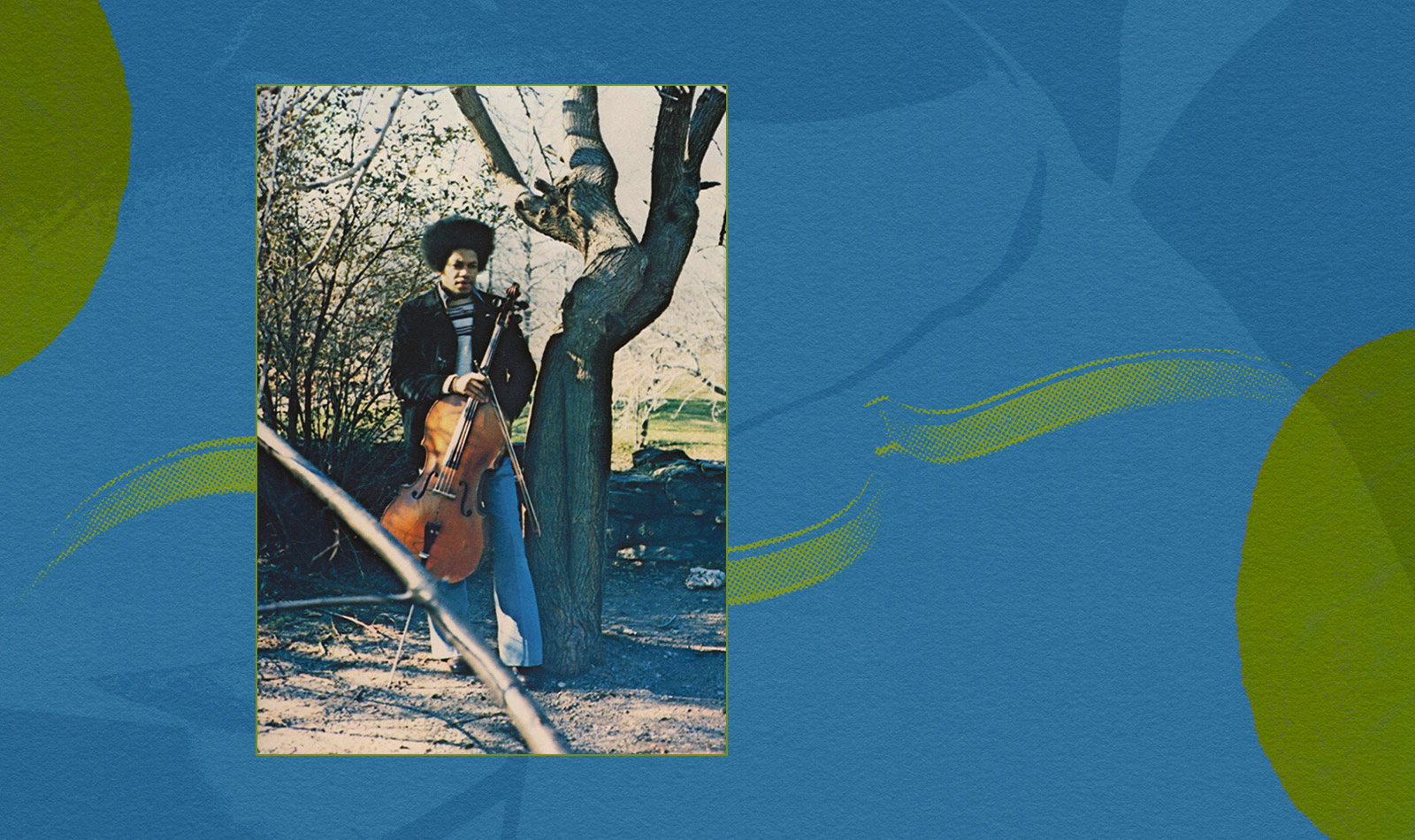 The cello has been synonymous with classical music for generations, but It took time for the instrument to be accepted into the worlds of jazz and improvised music. Though there had been notable improvisers who had experimented with the cello, it was Abdul Wadud who first realized the instrument's full potential in this context.
A classically trained cellist who played jazz, Wadud was perfectly outfitted with technique and style for the advancements that he would instigate. His recording career began early, most notably with the Black Unity Ensemble and longtime collaborator Julius Hemphill. But it was his lone solo recording, By Myself that would spotlight the incredible things Wadud could do on the cello. Now, Cleveland label Gotta Groove has reissued this groundbreaking recording for the first time since its initial release in 1977.
Abdul Wadud was born Ronald DeVaughn on April 30, 1947, the youngest of 12 children. His hometown of Cleveland, Ohio, proved to be a fertile environment for Wadud. His was a musical household: His father was an amateur vocalist and trumpeter, and his sister sang opera. His three jazz-infatuated brothers included a guitarist, a trombonist, and a record-collecting afficionado.
Church choir and performances by family members sparked Wadud's interest in playing music.  The Cleveland public schools had excellent music programs, and Wadud was only mildly disappointed when he asked to play cello in the school band, but was instead persuaded to pursue saxophone—an instrument more suited for the band. (Wadud would continue to play sax throughout high school in local jazz groups.)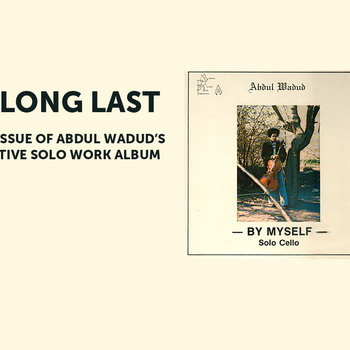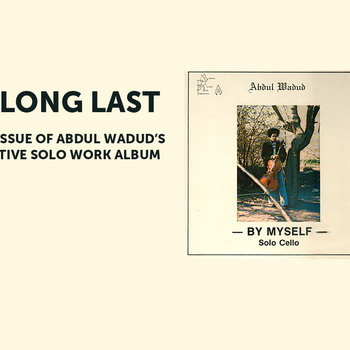 Merch for this release:
Vinyl LP
Jazz was prevalent in Cleveland at the time. The lauded club Leo's Casino was steps from the DeVaughn family's home in East Cleveland, which gave the young Wadud the opportunity to hear some of the best jazz musicians. When he was in fourth grade, Wadud began his studies of cello and classical music, taking lessons with Cleveland Symphony Orchestra cellist Martin Simon at the Sutphen School of Music. Meanwhile, Wadud's brother Edward mentored him on the jazz scene. Though the use of cello in jazz was a rarity, Wadud appreciated the work of bassists Oscar Pettiford and Ray Brown, and Ron Carter's cello playing was even more influential, but it was reed player Yusef Mumin who introduced Wadud to freely improvised playing. Mumin discovered the 16-year-old Wadud, and soon began inviting him to his loft to jam. The addition of percussionist Hassan Al-Hut led to the formation of the Black Unity Trio, with whom Wadud would record before he was even 20 years old. Their single album, Al-Fatihah, is perhaps the first independently released free jazz album, on the Trio's own Salaam Records in 1968.
Wadud got a scholarship to attend Youngstown State University, where he already played in the Youngstown Symphony. He bought his first cello with money he earned working at the post office during his freshman year. It would be the instrument he played for the rest of his career. After two years at Youngstown State, Wadud applied to the Oberlin Conservatory, where he was accepted with a full scholarship. He converted to Islam while at Oberlin with the help of the Mumin and Al-Hut, choosing the names Abdul and Kabir, meaning "loving" and "well-informed" in Arabic.
Wadud's years at Oberlin were filled with music. He studied cello with Richard Kapuscinski and performed weekend jazz gigs. There were also regular performances with Black Unity Trio and professor/composer/bassist Olly Wilson. While he was at Oberlin, Wadud met Julius Hemphill, who would become his most important collaborator. The St. Louis-based saxophonist/composer came to Oberlin at the invitation of Black history professor Oliver Jackson to perform with fellow Black Artists Group member drummer Philip Wilson. Wadud would eventually head to St. Louis to record on Hemphill's classic self-released album, Dogon A.D..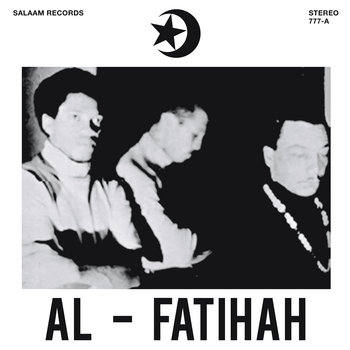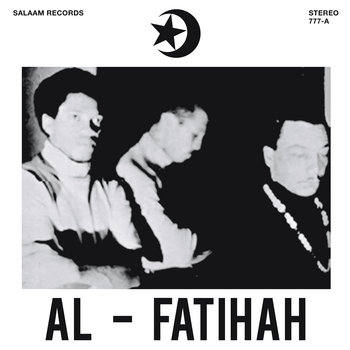 Merch for this release:
Vinyl LP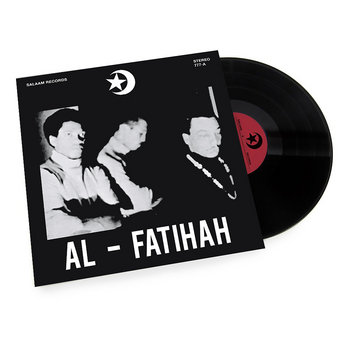 After Oberlin, Wadud headed east, receiving a fellowship to attend the State University of New York at Stony Brook to earn his master's degree. The wide-open loft jazz scene of New York City provided ample opportunities for Wadud to stretch the realms of improvisation, most often behind the firebrand saxophones of Hemphill, Frank Wright, and Frank Lowe. While he maintained in interviews that he preferred ensemble playing, it would be his lone solo recording, By Myself, that truly shined a spotlight on Wadud's individual genius. Recorded by engineer Wendy Maxwell at Bob Blank's legendary Blank Tape Studios in New York City, By Myself presents six compositions written and performed by Wadud, with nothing but his cello.
In his album notes, Wadud spoke of wanting to "free the instrument" from the 'accustomed sweet sound' which tends to stifle a whole world of new music." The recording begins with "Oasis," a patient, introspective piece on which Wadud's pizzicato plucking sounds akin to a guitar player's approach, creating a rootsy groove while interjecting moments of pause and dissonance. Wadud introduces his bow on "Kaleidoscope," as ascending lines reach for dense spectrums of tonal colors before slowing to an off-kilter strummed blues, which sets the tone for Wadud's improvisatory leaps. "Camille" provides a dramatic, sorrowful melodic statement that breaks to silence as Wadud begins to build over a hypnotic rhythmic sequence, which he distorts with short, improvised interjections.
The dynamic "Expansions" seems to stretch and stretch, as Wadud extends long chordal progressions and contrasts them with aggressively strummed moments of discord. Wadud builds tension with intense bowing across the range of the instrument, bouncing between lower and higher registers, before returning to a fascinating section of percussive pizzicato playing. "In A Breeze" begins with a wafting, delicate tune that begins to blossom as Wadud constructs subtle variation after variation. The recording concludes with "Happiness," moving from strident tones away to lush bowing, Wadud generates a pulse by striking his strings with his bow. He finally breaks into a spirited tune that intones a sense of elation.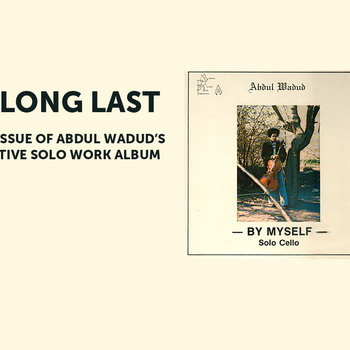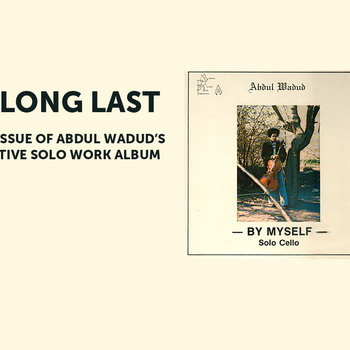 Merch for this release:
Vinyl LP
Wadud released the album on his own Bisharra Records, intending for it to be the first of a trilogy of solo albums. He maintained a busy schedule of performing and recording from the late '80s until the early '90s. He was a member of an influential improvising string quartet, The Black Swan Ensemble, and worked closely with many musicians, including pianist/composer Anthony Davis and saxophonist Arthur Blythe. He was also a member of a tremendous chamber jazz trio with Davis and flutist James Newton. So consistent and steady was his work that it was something of a surprise when he abruptly left the music world in 1993. Wadud's whereabouts remained a mystery for decades until improvising cellist and MacArthur Fellow Tomeka Reid and her friend, Joel Wanek, tracked him down in 2014 to conduct a rare, in-depth interview.
As Reid tells it, "[Wanek and I] were just talking. I think I had just heard that Billy Bang died—I don't remember— but I was like, 'I can't let another one of my heroes pass without at least trying to meet them.' So Joel went onto Instagram and just posted a picture and someone responded with, 'Yo! That's my uncle.' Then Joel was like, 'Really? Could we get his number?' And so we drove to Cleveland, went to his house, and just interviewed him. I remember him being shocked that I would want to meet him or that people knew who he was. I don't think he realized the impact that he had on people."
Reid was introduced to By Myself by her Chicago peers during the late '90s while she was investigating improvising cellists. The music struck her immediately: "I thought he was great," she says. "I remember just being blown away. I also remember not totally understanding the music because, at that time, most of the jazz I was listening to was your typical Miles Davis, John Coltrane, etc. I don't know if I totally understood the music, but I thought it was cool, and it intrigued me enough that I listened to it to try to get inside it. When I was listening to it, I went, 'He's just playing the blues. He's playing rock. He's playing jazz. He's playing everything. And he's not sacrificing his classical technique. He was putting all his experiences and his influences into the music. That's what was really impressed upon me: The fact that you can bring all your experiences, all your traditions, all the music that you know into your own music."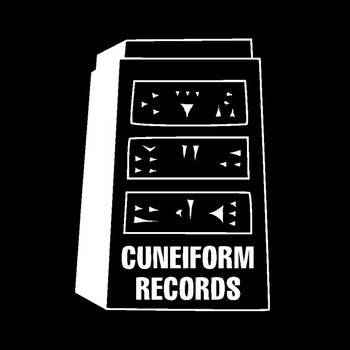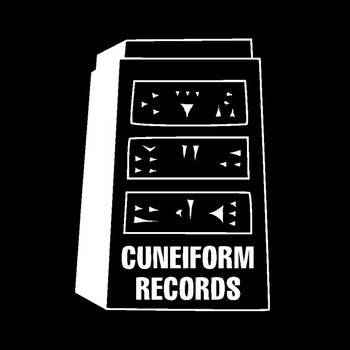 Merch for this release:
Compact Disc (CD)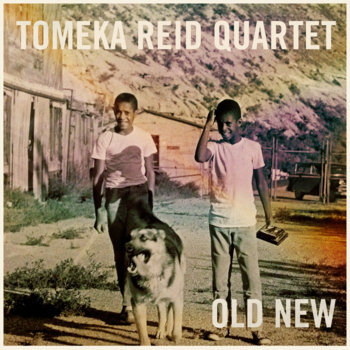 In 2020, Matt Earley of Gotta Groove Records received a call from some gentlemen who were looking to reissue a few records. Earley is an avid collector of free jazz, especially of artists hailing from the Cleveland area, and one of his longtime goals was to find the members of the Black Unity Trio to reissue their record. As it happened, the gentlemen who were calling Earley were Wadud and Yusef Mumin—they had heard of Gotta Groove when the pressing plant was covered on the local Cleveland news.
Earley convinced them to license the recording to Gotta Groove, whose small imprint focused on rare recordings of Ohio artists. The group agreed, and Al-Fatihah was reissued to high acclaim and sales. During their work on Al-Fatihah, Earley expressed interest in reissuing By Myself. Though he wasn't as enthusiastic as he was in the reissue of the Black Unity recording, Wadud soon accepted, and gradually became more and more optimistic about reissue. But just as they were closing in on the release date, tragedy struck: Abdul Wadud passed away unexpectedly on August 10, 2022. And while By Myself stands as a testament to Wadud's vision and improvisatory gifts, it's hard not to wonder how he might have followed it. "It would have been amazing to hear a second record," says Reid. "What would have been different in his language? What kind of pieces? Would he have employed electronics? Maybe By Myself was just a snapshot into whatever musical environment was happening at that time."