FEATURES
A Giant Dog's Trademark Punk Raunchiness is Alive and Well on "Toy"
By Jonathan Bernstein · August 24, 2017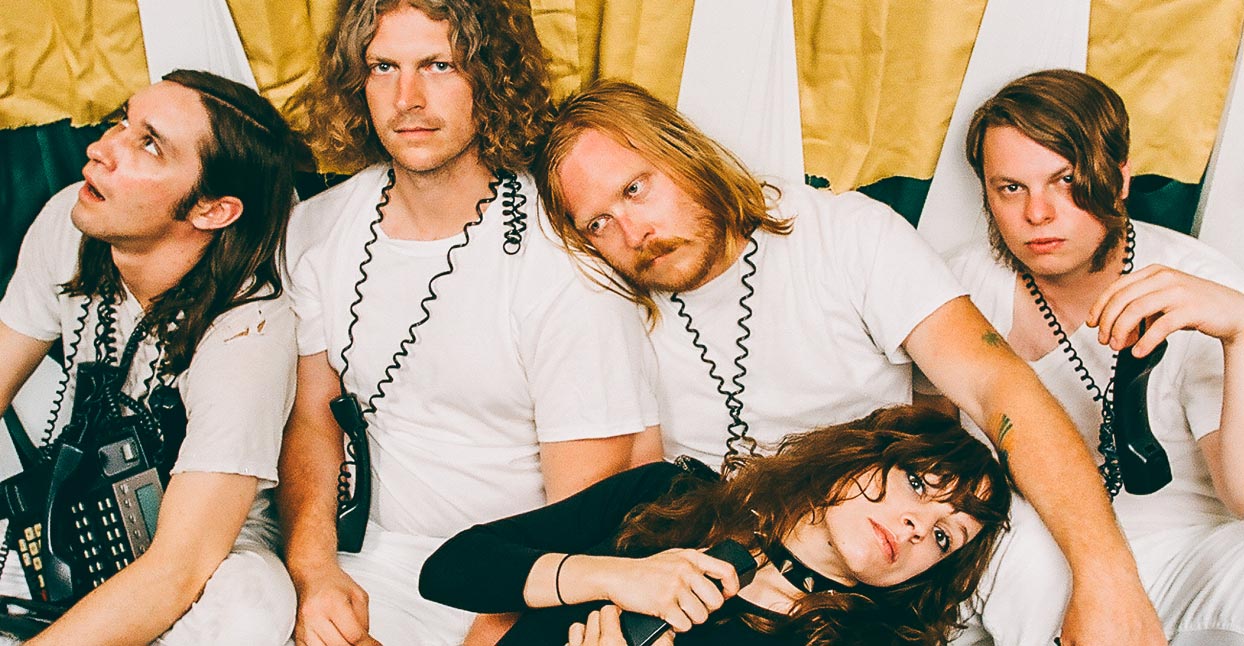 Earlier this month, Andrew Cashen received a text from his mom. "I was listening to Top 40, to the successful musicians, and I noticed something," she wrote. "Their songs are all about positive things, like love, relationship, and family. I just want to see you do well."
The observation was meant as unsubtle commentary on the music of Cashen's band, A Giant Dog, who over the past decade have emerged as one of Austin's most thrillingly irreverent bands, and who have historically gone out of their way to avoid the very sort of pop-friendly subjects like love and companionship in favor of topics like masturbation, tampons, and getting high.
"I don't know if it's true yet, or if A Giant Dog should test it," says lead singer Sabrina Ellis, still pondering Cashen's mom's text a week later. "Do you think that A Giant Dog should go in the 'love, relationships, and family' direction?"
Merch for this release:
Vinyl LP, Compact Disc (CD)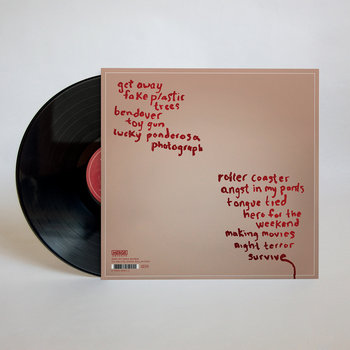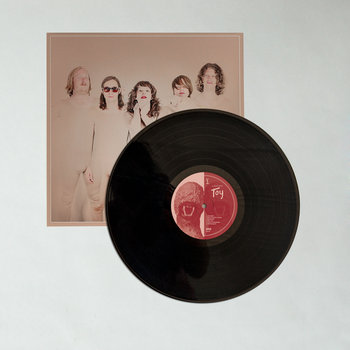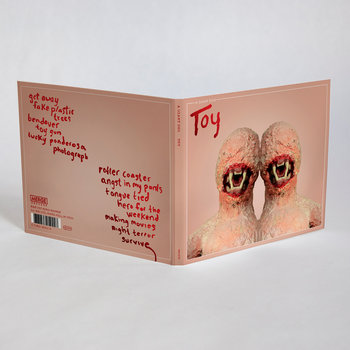 That's one of the questions the band ask themselves on their new album, Toy, which is the group's fourth LP, and their second for Merge. On it, the Austin quintet still boast plenty of their trademark raunchiness (see their cover of Sparks' "Angst In My Pants"), but the album, by the band's own admission, also deals with the kind of heavier subjects that come with turning 30, growing up, feeling more adult, and getting ever-so-slightly wiser.
On lead single "Photograph," A Giant Dog focus their brash sensibilities on the most unlikely of punk topics: growing old with a loved one. "I wanna kiss you when your teeth are rot / And all your memories have been forgot," Ellis and Cashen sing over Graham Low's fast-charging bass line.
"Every love story or romantic sitcom always ends before the couple hit the age of 25," says Cashen. "You just assume that everything miraculously ends with everybody having a perfect body and being healthy, and that's not how it ends."
For Ellis, "Photograph" serves as a parody of the way in which young adults can overemphasize the degree to which their bodies are aging. "I remember my partner looking in the mirror, and this person happens to be pretty trim, and they looked in the mirror and said, 'I'm getting fat.' It was really comedic to me. I suddenly saw this person as very old and having never attained the fatness that they were fantasizing about," says Ellis. "When people hit 30, as we are, some of us start to really inhabit our age. People start to be like, 'I'm old! I'm an old person!'"
If Cashen and Ellis can come across like inseparable, lifelong creative partners despite the fact that both are barely 30, it's because the duo have been singing songs and playing in bands together since their high school days in Houston. As a result, the duo have a close rapport, finishing each other's sentences and making each other laugh at every available opportunity.
When we spoke with Cashen and Ellis, they were midway through a nearly 40-hour drive from Austin to Portland, Oregon, to begin touring with their other band, Sweet Spirit. "I feel like I'm Ryan Gosling right now," says Ellis, as the band drives through Nevada. "I feel like Jake Gyllenhaal," Cashen shouts from the behind the steering wheel.
Merch for this release:
Vinyl LP, Compact Disc (CD)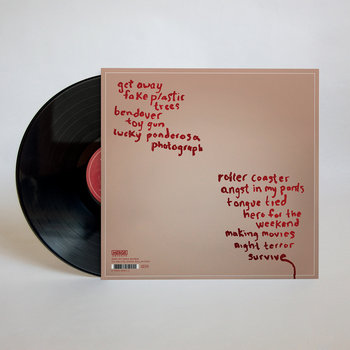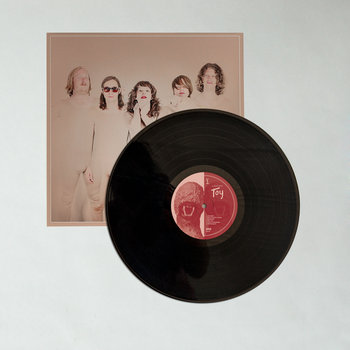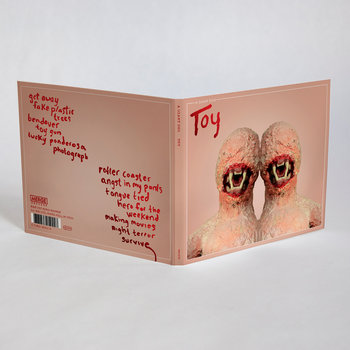 Ellis is the band's foremost personality and most exuberant spokesperson. "Growing up feels terrifying, to always live in this constant terror and knowledge of your waning existence," she says at one point. When asked if living with the fear of growing up was a new feeling, she responds, not long after, with a question: "Do you watch Game of Thrones?"
"Did you watch the new episode? I was going to say a quote from it, because it's the only episode of the show that I've ever seen," she continues. "There's this past where Aidan Gillen's character [Littlefinger] looks at this young queen, and he says, 'You must think of every moment simultaneously. You must think of the past, the present, and the future and every possibility there is, all at once. And you must plan on every avenue of every thought possible.' That really freaked me out, because he was describing anxiety, and the state that I've lived in for the last maybe seven years of my life, so, personally, I'll never watch Game of Thrones again. You asked me what growing up feels like? The answer is anxiety."
That anxiety has some roots in reality. Toy's closing song, "Survive," is a left-field power-ballad that builds slowly around Cashen's circular riff. Ellis and Cashen wrote the song just a few short days after Ellis was hospitalized after she survived a serious car accident. For Ellis, the crash served as both a personal and musical turning point.
Merch for this release:
Vinyl LP, Compact Disc (CD)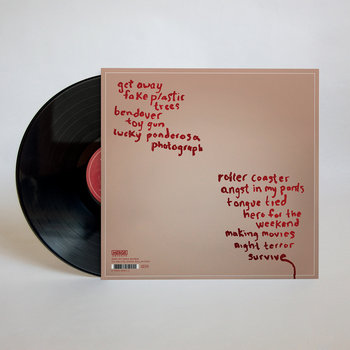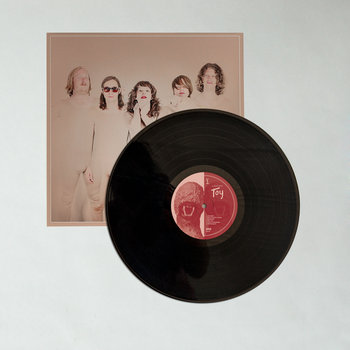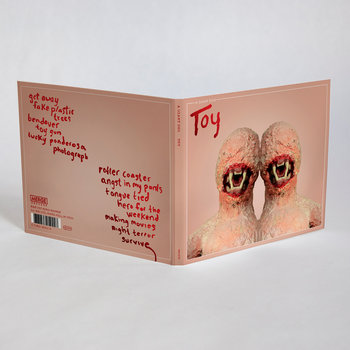 "The car wreck really woke me up," she says. "A lot of people have those experiences where they have to look at themselves really hard from the outside and decide how they want to proceed, or whether they want to proceed," she says. Indeed, "Survive" has the kind of emotional openness and earnestness of which Cashen's mom would surely approve.
"We're in a climate where people are really comfortable wanting to be honest about everything about themselves. They feel it helps others who might be closeting their own problems, their own shame. I've always had trouble being that kind of person," says Ellis.
On "Survive," Ellis morphs from punk-prankster into sage role model, an artist who, despite being a "performer through and through," has finally decided to perform her own unedited story for others.
"I've taken a note that a lot of other artists I admire are being really forthright and sharing a lot about themselves," she says. "We wanted to be like that on this album. We thought it was the right way to be. When I woke up in the hospital, a lot of people were telling me that they really hoped that I would keep doing music, even though it felt to me like I maybe wouldn't succeed, or that I was pushing myself too hard. So, 'Survive' is about continuing to make music, and I hope that for a lot of people they'll understand that just as I wasn't alone in the hospital room, they're not alone either."
And then, after several minutes of discussing private pain, mental health and persisting through tragedy, it suddenly starts feeling serious—perhaps a bit sentimental even; so Cashen and Ellis abruptly switch course, discussing boners while making each other laugh.
Before our call ends, Ellis adds final thought about "Survive," which ends with the band exploding into a symphony of guitars, autoharp, and backing vocals.
"The ending of that song, to me, is just so over the top," she admits. "We call it a Disney ending, and we're joking. It makes me uncomfortable that we would say we're joking, but I have to tell you that, so that you know how sincere I am."
—Jonathan Bernstein