FEATURES
A Deep Dive Into Texas Alt-Country
By Nadine Smith · October 09, 2023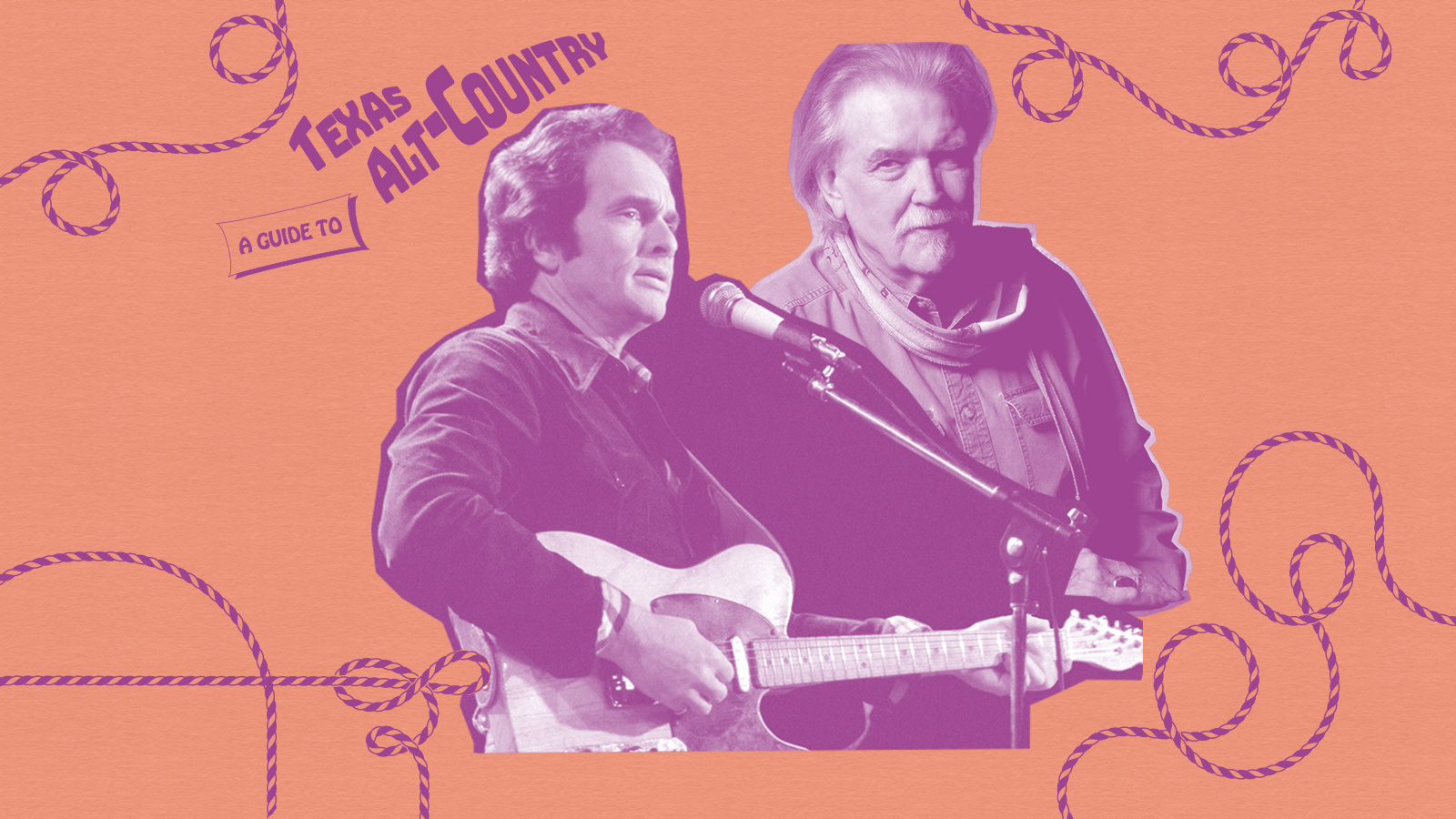 Nashville might be the Hollywood of country music as its name synonymous not just with a city but an entire creative industry. But it's hardly the only place that country music has ever existed. Across genres and mediums, Texas has long been a refuge for outsiders. You can feel that pioneer spirit, an ethic of both self-reliance and restless defiance, in the work of a sonic innovator like DJ Screw or an independent filmmaker like Richard Linklater, two very different artists who created their own lane far away from the creative monopolies of Los Angeles or New York City. That same sense of independence is the defining attribute of Texas country music. In many ways, the Lone Star State is the place where "alt-country" originated, an unexpected oasis for singer-songwriters who were fed up with the corporate machinations and assembly-line schmaltz of Music Row.
Long before the days of Slacker and "Keep Austin Weird," the capital of Texas was just a quietly yawning little college town on an idyllic river. Against all odds and the best efforts of the conservative establishment, a hippie outpost had endured on the banks of the Colorado River into the early 1970s. Austin's music scene included the prominence of psychedelic rock bands like The 13th Floor Elevators, led by Roky Erickson—which gave rise to a lively local music scene centered around venues like the Armadillo World Headquarters. The result was a gonzo chili of outlaw music and freaky tendencies that combined the region's varied flavors: honky-tonk and Western swing, but also zydeco from East Texas, norteño and ranchero music from south of the border, and the latest in rock and roll. The refuge that Austin provided, both creatively and geographically, appealed to trailblazers like Willie Nelson, who had grown tired of Nashville schmalz, and Jerry Jeff Walker, who was in search of new horizons after the Village folk scene of the 1960s faded out. Once Willie and Jerry Jeff had made Austin their home, the floodgates were open, and the rest was the stuff of legend.
Even as Austin has become a corporate music mecca in its own right, the rebellious and adventurous essence of Texas country can still be found throughout the state, on the West Texas Plains, or in storied honky-tonks like Gruene Hall and Billy Bob's. Though evocative songwriters like Townes van Zandt and Terry Allen have been the subject of reissues and broader acclaim, many Texan singer-songwriters are still more regional cult heroes than the widely celebrated artists they should be. Here are five of the Lone Star State's most distinguished laureates.
The West Texas-born trio of Joe Ely, Jimmie Dale Gilmore, and Butch Hancock has often been described as a supergroup, but they were a supergroup in reverse: "More a Legend Than A Band," as the title of a compilation once described them. The three equally singular singer-songwriters came together as young men in Lubbock, picking around the dinner table together for years before they formed a band and tried to make a proper record. Their downright cosmic sound, full of lilting old-time harmonies and musical saw, felt out of step with trends in country music, which unfortunately meant that Nashville had no idea what to do with them. After their initial singles failed to make any real impact, The Flatlanders vanished with the wind, and the three members went on to more successful careers as solo artists. Though separate, the three were still intertwined, performing each other's songs for years before properly reuniting in the 21st century, to significantly more acclaim and attention than they ever had during their original run. This 2012 compilation collects several of The Flatlanders' earliest demos from the 1970s, but it sounds positively out of time, somewhere between the lonesome hobo wails of Jimmie Rodgers and the Zen tendencies of the Byrds.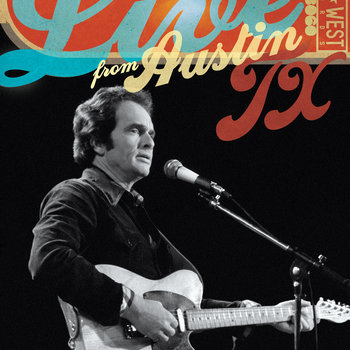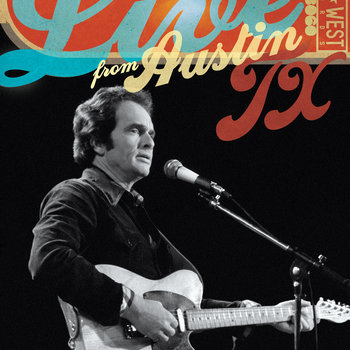 More than nearly any other musician produced by the Lone Star State, Doug Sahm embodied the hybrid borderlessness that has long defined Texan culture. A native of San Antonio, Sahm cut his teeth in San Francisco during the Summer of Love with his psychedelic-country-soul outfit, The Sir Douglas Quintet, and in his later years, would serve as something of a mentor to alt-country pioneers like Jay Farrar. But Sahm found his greatest success in middle age as one-fourth of the fusion supergroup The Texas Tornadoes, who served up a distinct blend of Tex-Mex musical flavors. In addition to longtime collaborator Augie Meyers, the band included two icons of Tejano music, accordion wizard Flaco Jimenez and the velvet-voiced crooner Freddy Fender, resulting in a sound that appealed across languages and genres. This live performance from public television's Austin City Limits showcases the band's singular enthusiasm for music itself, highlighting each member of the band: Freddy Fender gets to burn the house down with ballads like "Wasted Days and Wasted Nights," Doug Sahm busts out rockabilly groovers like "96 Tears," while Flaco absolutely shreds the squeezebox on "Ay Te Dejo En San Antonio."
Merch for this release:
Vinyl LP, Compact Disc (CD)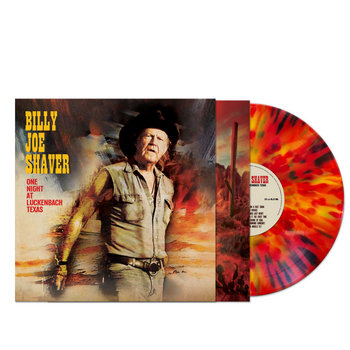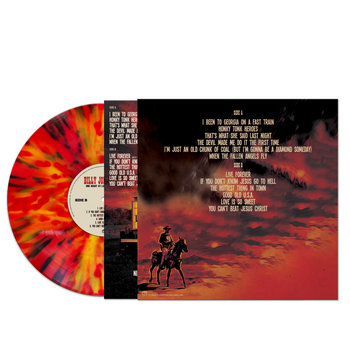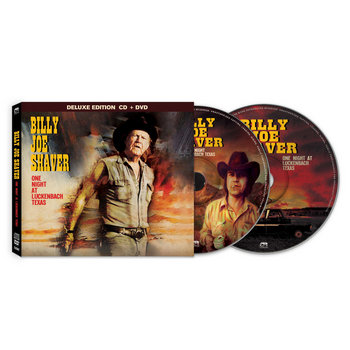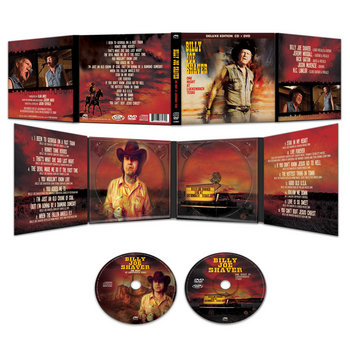 Many country artists have called themselves outlaws, but Billy Joe Shaver brought a whole different meaning to the word; in 2007, when Shaver was in his late 60s, the rascally Texan singer-songwriter was charged with aggravated assault after he shot a man outside a bar. This recently released live recording captures Shaver around that time, still untamed even into his elder years. But for all the rowdiness that defined songs like "I'm Goin' To Georgia On A Fast Train" and "I'm Just An Old Chunk of Coal (But I'm Gonna Be A Diamond Someday)," there's a weight to Shaver's performance too, as he pays tribute to both his late wife and his son, guitarist Eddy Shaver, who passed away from an overdose in 2000.
Though Shaver's work could at times be fervently religious, he sang from the perspective of a sinner, not a saint, who was among the first to admit his weaknesses. It was those flaws as a human being—both the rough-hewn and untrained timbre of his voice, as well as his tendency to give into temptation—that made his work feel so vivid and lived-in as a songwriter.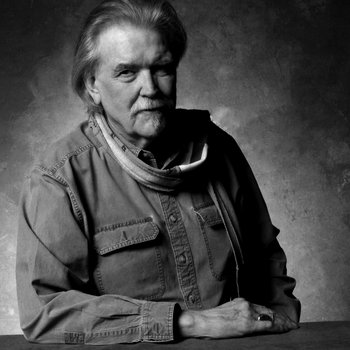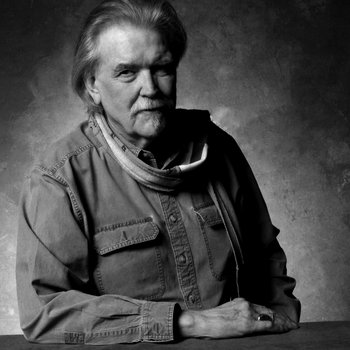 Merch for this release:
Compact Disc (CD)
Alongside close creative comrade Townes van Zandt, there's a case to be made for Guy Clark as the definitive Texan songwriter. A song like "Desperados Waiting For A Train" exists beyond him as an author, covered more times by more artists than can be easily listed here, tapping into the elemental yearning that defines country music. In the last decade prior to his death in 2016, Clark experienced something of a mainstream revival, earning multiple Grammy Awards and nominations for albums like Somedays the Song Writes You and My Favorite Picture of You. Even more than his studio recordings, the live performance from Nashville captured on Songs and Stories shows him not just as a singer-songwriter, but a consummate storyteller, who spoke to complex feelings with a clear-eyed earnestness and wry sense of humor. The banter in between songs and the backstory he proves to classics like "L.A. Freeway" is almost as rich as the music itself.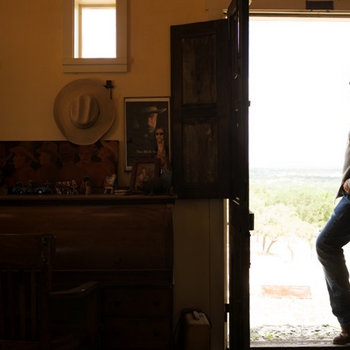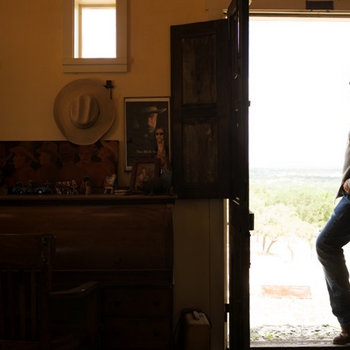 In addition to being a songwriter, Houston native Robert Earl Keen is a noted collector of Cormac McCarthy first editions, and you can feel that literary spirit in his work. Songs like the anthemic "The Road Goes on Forever" are as much dime-store crime novels or Southern Gothic short stories as they are catchy sing-alongs, with a detailed sense of place and character. He might be a poet, but there's an old-time picker at the heart of Robert Earl, or maybe a little bit of a Deadhead, who's always down to jam until the cows come home. The Live Dinner Reunion concert album is a proud family affair, as Keen and company reunite with long-time friends and collaborators like Lyle Lovett, Joe Ely, and Bruce Robison. Some of Keen's best narratives are contemplative and even romantic, like "This Old Porch" and "No Kinder Dancer," but there's plenty of barn-burning enthusiasm too, as the band rips into old-time traditional songs and honky-tonk standards like "Hot Corn, Cold Corn" and "T For Texas."