FEATURES
As $3.33, Celia Hollander Creates Art Without a Concept of Time
By Will Schube · May 01, 2017
In today's music industry, where fans want new music right now, Celia Hollander has built her project $3.33 to last. "I think of music as art—not as a separate category from art in general," she says. That thoughtfulness and careful attention to craft turns up throughout her work, as is her willingness to expand her music into different disciplines. For DRAFT, her 2014 release, she envisioned a full-length corresponding video. The result, directed by filmmaker Miko Revereza, is a gorgeous collage of monochrome patterns, textures, and shapes. It accompanies DRAFT remarkably well, and when asked about her role in the video, Hollander's answer is short: "It was left to Miko entirely."
The video accompanies LEAVING Records' reissue of DRAFT's, three years after its original release. As with any reissue, the central question is, "Why now?" For Hollander, though, the timing is less important than bringing her music to a wider audience.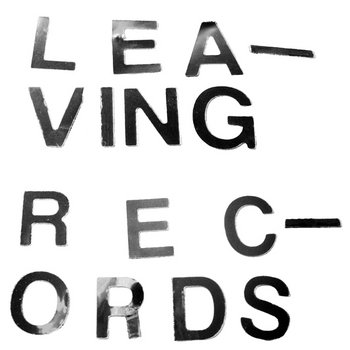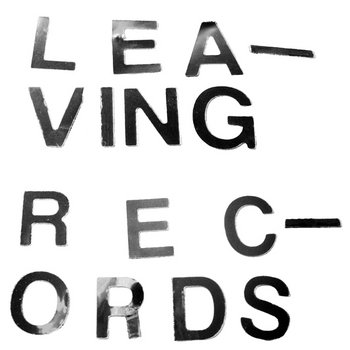 Merch for this release:
Cassette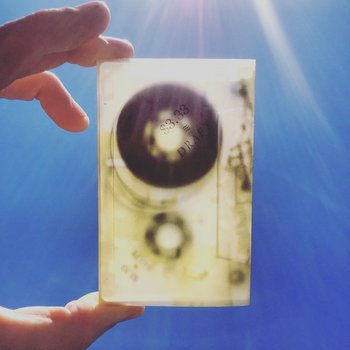 You recently premiered the full-length video accompanying your DRAFT reissue. How did the event go?
It went really well. It was a nice confluence. It was at Human Resources, which is a venue that I'm on the programming committee of. It's in Chinatown in Los Angeles and it's an artist-run multimedia venue with everything from dance performances, film screenings, concerts, and art installations.
How did you get involved with them?
That's kind of funny, actually. It's a huge room that used to be a Kung-Fu movie theater in Chinatown. It's pretty enormous and has concrete floors with huge ceilings. The reverb in there is insane. A friend of mine is an acoustician and he measured it to be 4.5 seconds of reverb, which is pretty extreme. It's been around since 2011; I've played a bunch of shows there, but I always struggled because it would be too loud, or what I intended to play would become confused because of the intense reverb. I became interested in treating the space to lower the reverb and just give it better acoustics. Eventually, the directors asked me if I was interested in booking shows. The acoustic treatment hasn't happened [laughs], which is too bad for a number of reasons, but maybe someday it will.
A lot of your music is accompanied by other types of art. What do you think it is about your work that lends itself so well to collaboration?
I come from a background of experimenting and working in a lot of different mediums. I studied architecture in undergrad and have probably fundamentally identified as a visual artist until…I guess I still do. I think of music as art, and not as a separate category from art in general. The community I'm a part of has that same open-minded stance.
DRAFT originally came out in 2014. Why did you decide that now is the best time to reissue it?
I don't know. I honestly don't have any deliberate intentions with the three-year gap. That mostly had to do with whenever it came to the attention of LEAVING Records and Matthewdavid. Hopefully the record has a timeless quality such that it doesn't really matter when it was put out. Hopefully the nature of it, and the murkiness of the quality renders it transcendent of a deliberate contemporary timing.
Merch for this release:
Cassette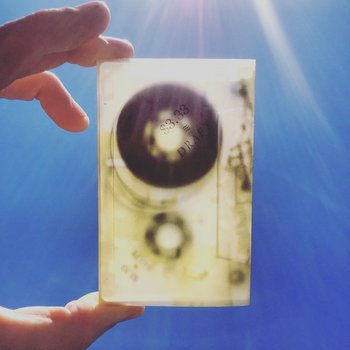 How did the idea for the full-length film accompaniment come about?
I moved to Los Angeles from Marfa, Texas in 2013. I grew up in L.A., but I was in Marfa for a little over a year. I moved back to L.A. and I was pretty jazzed to meet people and go to shows because I really hadn't been doing that for a long time. I went to a Golden Retriever show, which was great and the next day I went to get ice cream at Scoops in Chinatown.
Miko was scooping ice cream there and I recognized him from the night before. I was like, 'Hey, did you go to the concert last night?' He was like, 'Yeah, that was me.' So we met each other and he told me he was a video artist. I looked up his work and was profoundly impressed. He's so talented and interesting.
At that time I was working on DRAFT—this was 2013-2014—and I sent him an e-mail that mentioned meeting at Scoops and I asked him if he'd be interested in doing a video for the album. I sent him some demos, which is weird because I never send unfinished work to anybody, not even people that I'm close to. I'm really private. I've also never reached out to somebody to collaborate who I didn't know. It was pretty out of character for me. For whatever reason, he didn't respond. Cut to 2017 and Matthewdavid through LEAVING Records is interested in reissuing it. He asked if I was interested in a video, and he figured a full-length would be great. He asked me if I knew Miko Revereza. Out of all the filmmakers in Los Angeles, that was a pretty weird coincidence because that was exactly who I had envisioned making a video for this piece back in 2013 when the files weren't even completed.
Do you aim for that sort of timelessness with all of your releases? Or is that particular to DRAFT?
In general, it's a characteristic that I strive for. At least it's a fusion between past and future, or a blending of the two. What's funny to me about DRAFT is that it's a piece that a lot of people have projected something onto and it's had many lives. It's been reinterpreted for a lot of different endeavors and collaborations. When I first put it out, I collaborated with my friend Matt Doyle to present it live. I would play piano and do some improvising, and he would spatialize it in quadraphonic sound. That was the first time I thought about using quadraphonic sound for a live performance.
Within the same year, I collaborated with my sister using that music. She's a choreographer and she created a performance that used choreography that circled a gallery for hours. It was very hypnotic to play live. That was also called DRAFT, named after the album. And now Miko [Revereza, the film's director] has created a beautiful, hypnotic film for the entire album. I think it also speaks to the album wonderfully. These projects are extremely different and all very influential on me, and they're all variations on the same music.
It must be exciting to have one piece of music mean so many different things.
Yeah, it's exciting. I think it's working well if it offers that many sides to it. It's not a one-dimensional thing if it can go so deeply in so many different directions.
How did you end up living in Marfa for a year?
I'm a huge fan of the Chinati Foundation and the artists involved. I studied architecture and studio art in undergrad so the minimalist movement was influential to me and something I always wanted to visit. My best friend from college was living out there working, and I went out to visit her. I immediately fell in love with it and I ended up going back with plans to record music and plant myself there for a few months, most likely returning back to L.A. afterwards. After a few months I felt very connected to the people, land, and different projects there. I ended up staying for much longer than three months. It was wonderful.
Merch for this release:
Cassette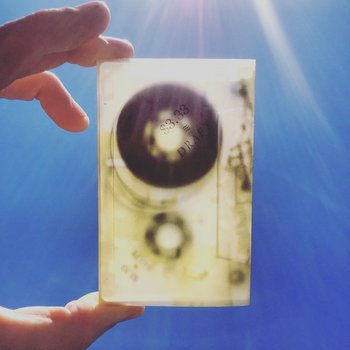 What are you working on right now?
I'm most excited about this piece I'm composing for three car stereos. It's going to take place in June in The Bowtie Project, which is a public park and piece of land that has arts programming. It's by the L.A. River. I'm planning on having three cars parked—either facing each other or in some other sort of arrangement—and having three people play the cars as if they were a musical instrument. They'll be playing both the radio and prerecorded audio. I see it as an hour-long piece with people able to walk around to get different sounds and different moments.
—Will Schube