FEATURES
Story of a Song: -(16)-'s "Seinfeld"-Inspired "George"
By Max Savage Levenson · August 17, 2016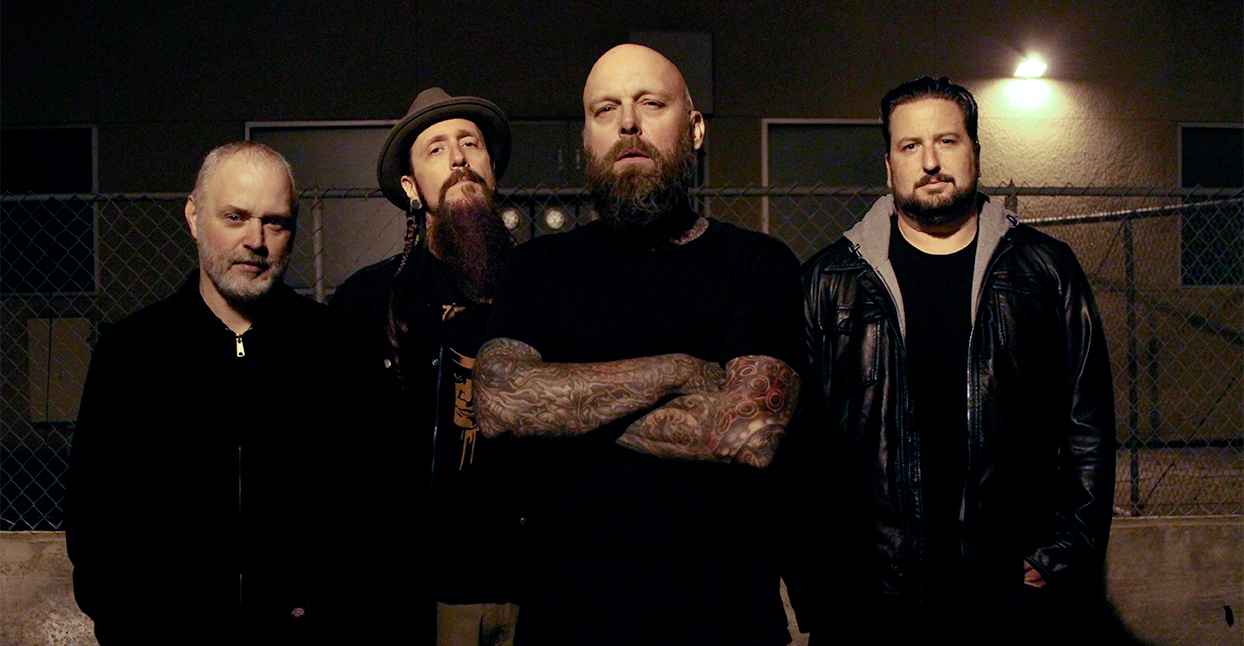 Cris Jerue, the 45-year-old frontman of long-standing sludge metal band -(16)-, tends to write songs about himself. Over the course of seven full-length albums, Jerue has used his microphone as a vehicle to vent bitter memories of his own addiction, mental instability, and malaise. "This is my therapy," Jerue said recently. "When I write, it's like I'm yelling at myself." Yet at the end of -(16)-'s new album Lifespan of a Moth, Jerue flips expectations. On the walloping track "George," Jerue abandons autobiography in favor of a voice that is radically different from his own: Seinfeld's George Costanza.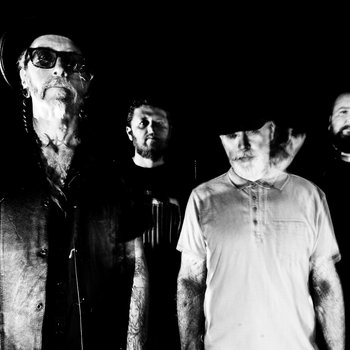 .
00:10 / 00:58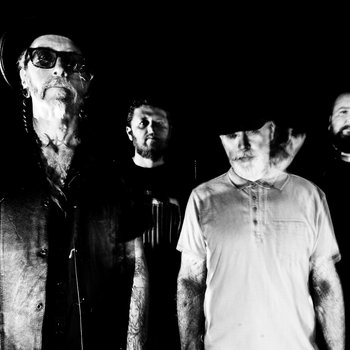 Merch for this release:
Compact Disc (CD), T-Shirt/Apparel
For as far back as he can remember, Jerue has kept a series of notebooks, full of unlined pages, that he fills with lyric ideas. He also uses them to write down quotes from his favorite show, Seinfeld. "It doesn't get old to me," Jerue says, his gravelly voice gathering momentum whenever he starts talking about the show. "I've seen episodes hundreds of times. I still watch them weekly. I'd rather watch a rerun of Seinfeld than fucking Game of Thrones." Jerue explains that he began watching Seinfeld during its first season in 1990, and was immediately drawn to the delightfully neurotic George Costanza. "He's quick on the trigger…[he doesn't hide] his insecurities, his self-hate," Jerue says. "I'm the same kind of person: a high-strung, stressed out, balding snapper," he adds with a laugh.
Over the course of a decade, Jerue wrote down George quote after George quote, amassing over 100 in total. But the idea of incorporating them into a song didn't occur to him until 2008, when –(16)- reformed after a hectic hiatus during which Jerue got divorced, relapsed into drug addiction, and filed for bankruptcy. Perhaps because of this, none of the songs the band wrote at the time felt like the right fit for a Costanza homage, and so the cache of quotes remained in his notebooks, untouched until recently, when the band, with a re-vamped rhythm section, began writing songs for Lifespan of a Moth. Jerue told me that the sludgy guitar figure for "George," written by guitarist Bobby Ferry, was the first thing brought to the Moth sessions, and that his reaction to the riff was immediate: "Yes, finally."
As he began setting George's words to music, Jerue discovered that simply plugging in the lyrics was harder than it sounded; he ended up having to leave most of the George quotes by the wayside. "Some of that stuff that he says is great for him…but I have to relate to it, too," he explains. (There's actually a bit of a precedent here—2003's Zoloft Smile opens with "Damone," a track comprised entirely of quotes from the Fast Times at Ridgemont High character of the same name, but it was written by another member of the band). After landing on the right quotes, Jerue began to place them in the instrumental track like pieces of a puzzle. Once he had them locked in, Jerue realized that he would have to make himself more discernible than usual if he wanted listeners to follow, and hopefully laugh, along. He recorded three separate vocal tracks, with minimal added effects, to help get his point across. "We got a lot of shit for being so negative and so sad," he says. "I wanted to put together a more fun song to break up the monotony of a –(16)- record."
The final recording is a study in absurdity, a grown man howling his way through lines like "these pretzels are making me thirsty" (technically, a Kramer line) and, Jerue's own personal favorite, "It's not a lie if you believe it." And while these aren't Jerue's own words, it doesn't mean that "George" is any less sincere than his more diaristic poetry. In fact, the gravity with which Jerue approached the task, and his underlying—and not entirely cheery—connection to Costanza is what ultimately gives the song its lasting strength. You only have to listen to –(16)- for a matter of minutes to get a sense of how tumultuous Jerue's life has been; it doesn't take much to imagine the role that Seinfeld played in helping him through countless obstacles in his life—a constant, a safe place, a time capsule of his youth. By taking a brief detour into the world of the whimsical, Cris Jerue provides more than a punchline: he opens a window into his own complex mind.
—Max Savage Levenson