ESSENTIAL RELEASES
Essential Releases: Horrorcore, Free Jazz, Spanish Indie and More
By Bandcamp Staff · October 30, 2020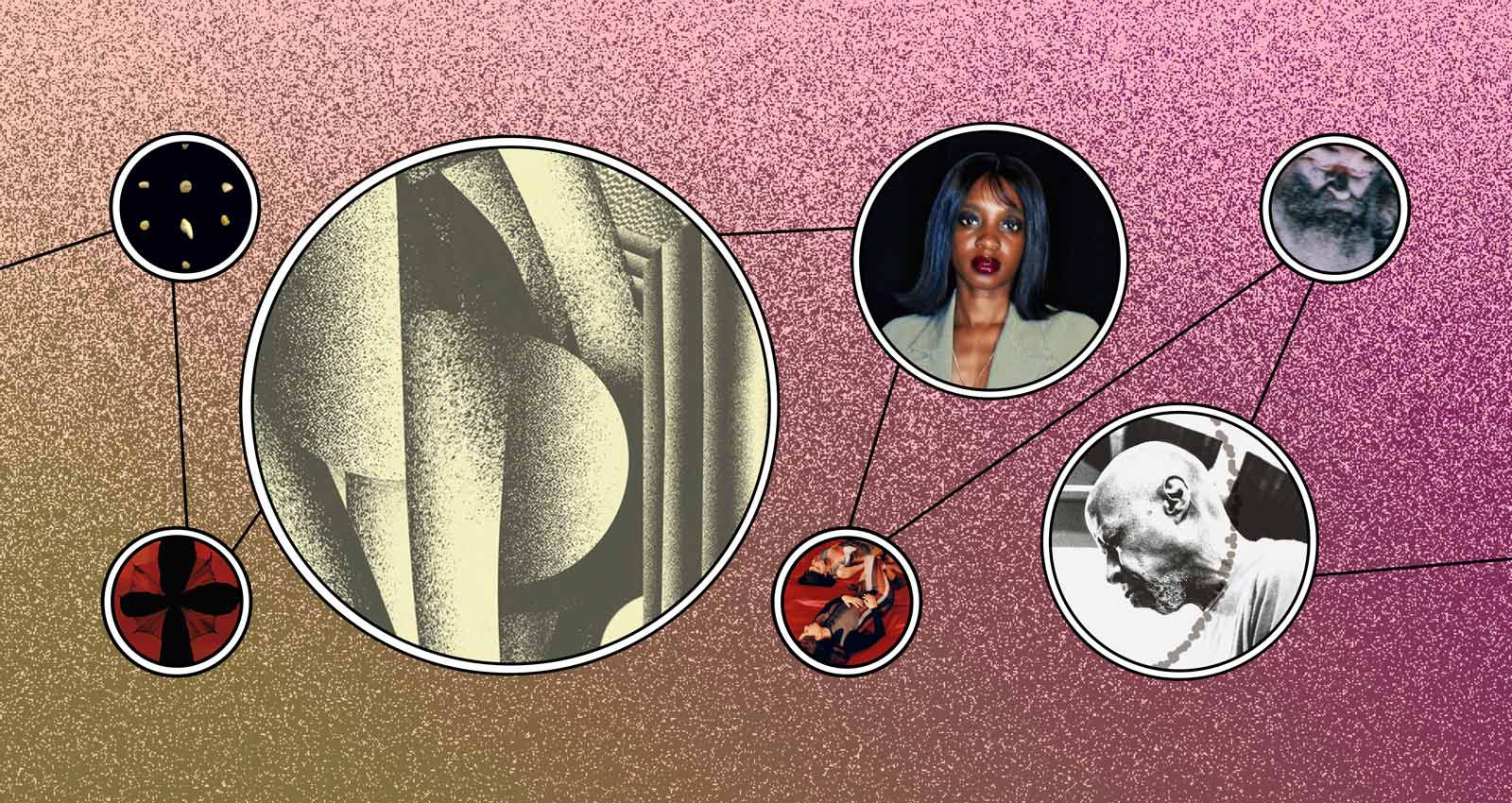 Welcome to Essential Releases, our weekly roundup of the albums that we can't stop playing, and that we think you need to hear.
Merch for this release:
2 x Vinyl LP, T-Shirt/Apparel, Compact Disc (CD), Cassette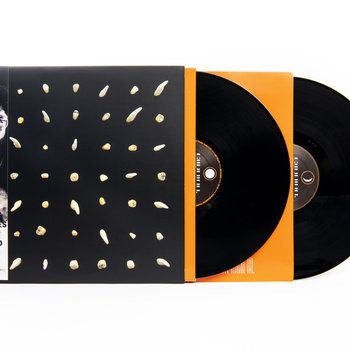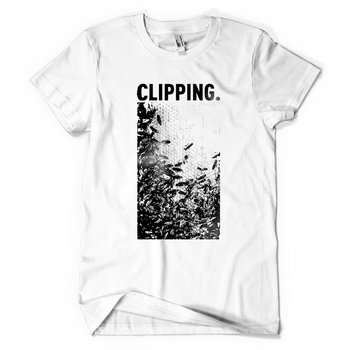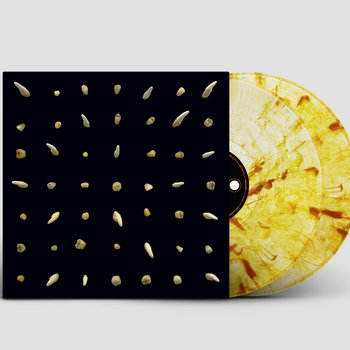 Between the recent spike in COVID-19 cases and the tension surrounding next week's election—not to mention the fact that, thanks to the former, the traditions we once took for granted carry the risk of deadly illness and death—Halloween just doesn't feel the same in 2020. And how could it? When every damn day is its own horror movie, the catharsis we crave from spooky stuff inevitably grows stale, redundant, and perfunctory; I used to dread jump-scares, but now I hardly ever flinch. But as we've learned from John Carpenter, Jordan Peele, Wes Craven, Kevin Williamson, and now the Seattle avant-rap group clipping., clever writing and sound design can shake up even the most jaded scare-nerds among us. The sequel to last year's There Existed an Addiction to Blood (it was recorded during the same sessions as the original), Visions of Bodies Being Burned reaffirms the trio's deep love, and reverent study, of '90s horrorcore and the stories and motifs that inspired it. Jonathan Snipes and William Hutson assemble their beats like a big-budget FX team, splicing industrial beats with ominous knocks and earsplitting synths; they subject Daveed Diggs's raps, which frequently mine the societal and cultural subtexts of classic horror movies, to villainous pitch-shifts, even going so far as to replicate the infamous phone scene from Scream on "96 Neve Campbell." The best track by a considerable margin is "Say The Name," a Chicago house-inspired bop that weaves a memorable line from Scarface's "Mind Playing Tricks on Me" ("Candlesticks in the dark/ Visions of bodies being burned") into a wry Candyman tribute topped off with classic Nas and ODB interpolations to boot. Trick-or-treating and costume parties may be out of the question this year, but Visions of Bodies Being Burned is a celebration that everyone can get behind.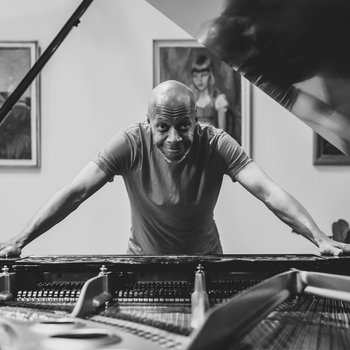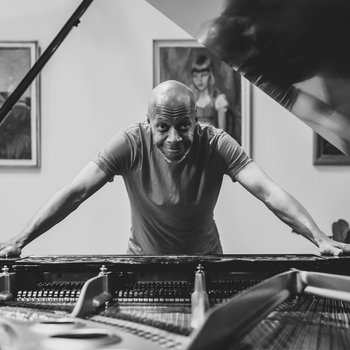 Merch for this release:
Vinyl LP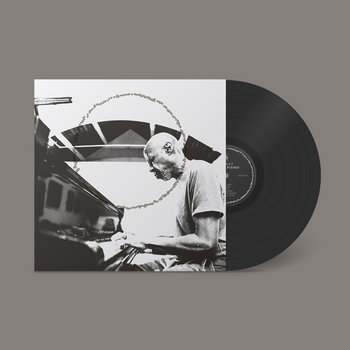 The New Age mystic has been making music since the late 1970s. Born Edward Larry Gordon, he studied composition and piano at Howard University before heading to New York to pursue acting. Gordon's study of Eastern religions and meditation has shaped his music and his work—he currently runs playful workshops in New York City. His latest album, the meditative Moon Piano is the partner album to his more lively album Sun Piano. Both were recorded during the same live session at First Unitarian Church in Brooklyn. On Moon Piano, listeners are treated to a contemplative journey of improvised ambient piano. Opener "Prana Light" is an airy offering that gives way to the slowly sweeping "Stillness." My other favorites include the uplifting "Feeling Lovely" and the transcendent album closer, "Trance Gaze Pt. 2." Moon Piano is ideal for letting your mind wander or sitting with your thoughts as the music mandates introspection and self-reflection.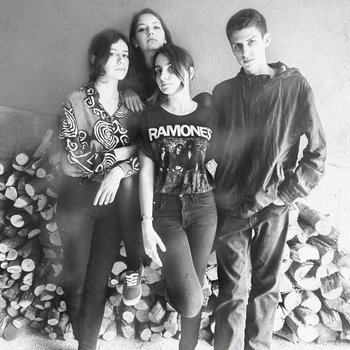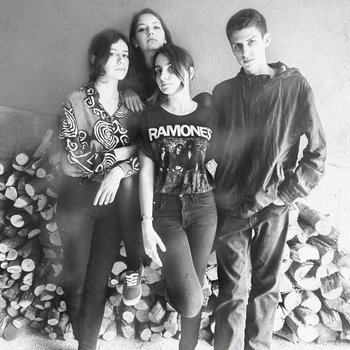 Merch for this release:
Vinyl LP, Compact Disc (CD)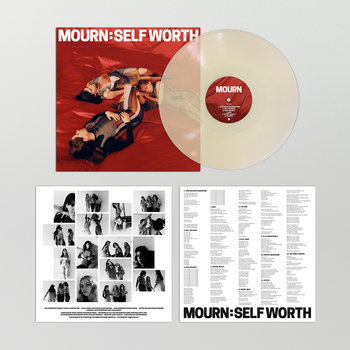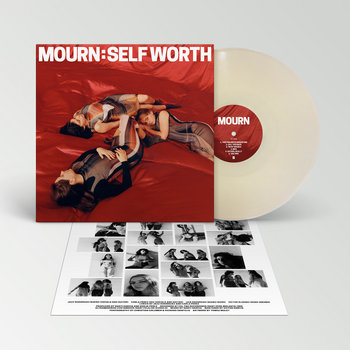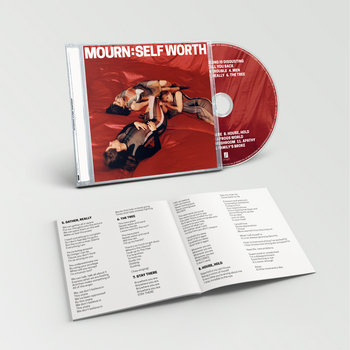 "This feeling is disgusting," goes the first song on Self Worth, the third album from the reliably good Barcelona band MOURN. They then spend the rest of the record unpacking what exactly they mean in songs that are by turns manic, pummeling, and melancholy as the trio confront everything in the world that, well, makes them feel disgusting. There's more than a hint of riot grrl in the record's full-throated complaints about diminishment from men and society, which just goes to show how little progress has been made in the last 30 years. However, the music itself is more nervy than shouty, its bleary interlocking guitar lines and combative vocals a mirror for the unrelenting sense of agitation that pervades the whole thing. A real step forward in complexity and clarity of expression for MOURN, Self Worth is a worthwhile listen for anyone who enjoys this type of gloriously anxious post-punk, but is especially recommended for young women who might also be working through some of the emotional struggles with self-esteem and self-identification explored here with such ferocious honesty.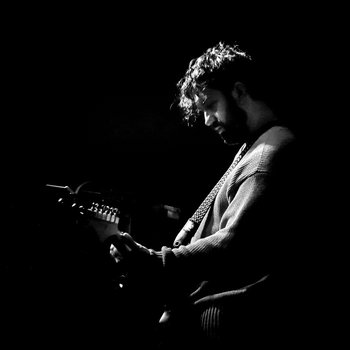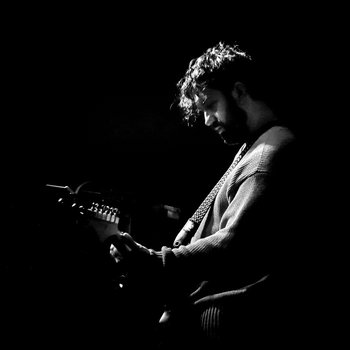 Merch for this release:
Vinyl LP, Compact Disc (CD), T-Shirt/Apparel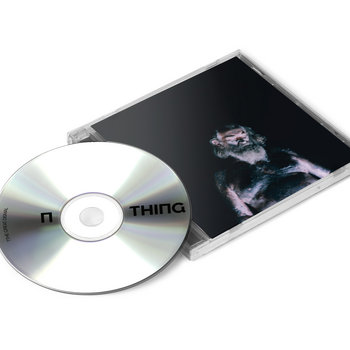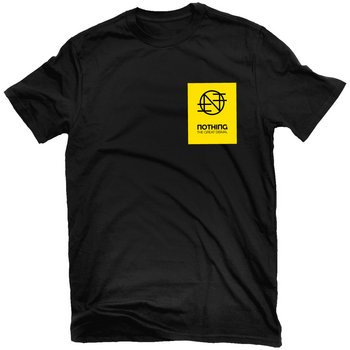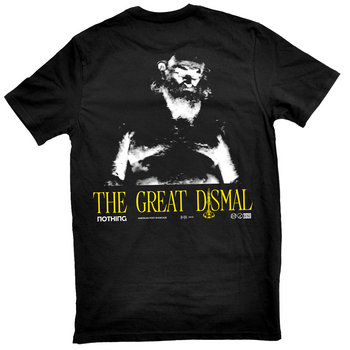 Nothing named their new album, The Great Dismal, after a massive swamp straddling southeastern Virginia and northeastern North Carolina: appropriate, considering it's the continuation of a legacy bred, both musically and lyrically, in the muck and the mire. While the Philadelphia band have maintained this detective stance their entire career, raking Cocteau Twins-indebted dream pop hooks over smoldering shoegaze to doomy results on 2016's Tired of Tomorrow and 2018's Dance On The Blacktop, their racket has never sounded as fully-realized as on this Will Yip-produced stunner, recorded during quarantine earlier this year. Much of that is thanks to the drafting of guitarist and backup vocalist Doyle Martin (also of Indiana shoe gazers Cloakroom), whose wailing solos and feedback-drenched chords make songs like "April Ha Ha" and "Blue Mecca" feel crushing and yet comforting, the musical equivalent of lying in the fetal position beneath fifty weighted blankets. Nothing's album-long commitment to gloom and doom aside, The Great Dismal has plenty of beauty to offer, too: see the Indian-summer grunge of "Catch a Fade" and "Bernie Sanders," or slick-as-chrome lead single "Say Less," which sounds like the ornery lovechild of Curve and Hum. It's big, it's breathtaking, and it'll blow your speakers to smithereens.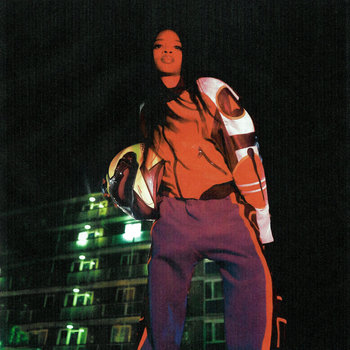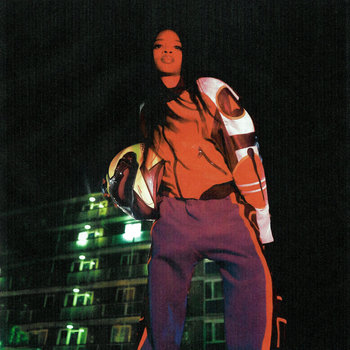 Merch for this release:
Cassette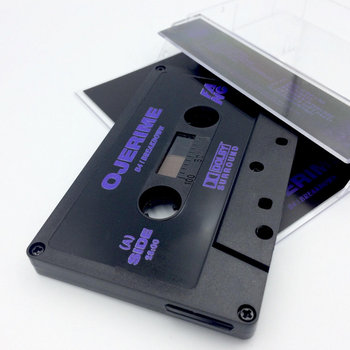 Ojerime's R&B music is both retro and futuristic. The South London native has found the sweet spot of paying homage to the galactic sound of R&B's Y2K era and more contemporary beats which together make up her dark, electronic R&B signature sound. Her album B4 I Breakdown comes a year after a public breakdown and she drops mentions about mental health throughout the album. On the ambient "Give It Up 2 Me" she sings "Faded way too long baby I can't even see. Got this bud in my bag. Should I break down the tree and help me lose my mind," and on the slow grinding "Empty" she sings, "Running on empty, these niggas wanna tempt me." Other standouts include the sleek and sexy "SWV (This Ain't Easy)" whose title is an ode to the '90s R&B of the same name and the upfront "Whiskey Demo" where Ojerime repeats, "I just wanna get checks. Done with the disrespect. Long as the money's right I'll never get vex." Ojerime is making good music that hits all the nostalgia notes while staying true to her own sound.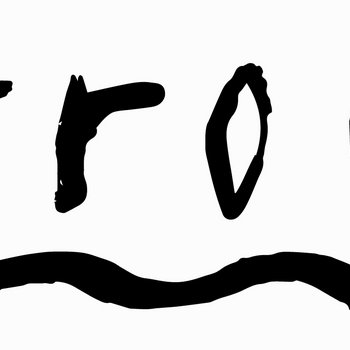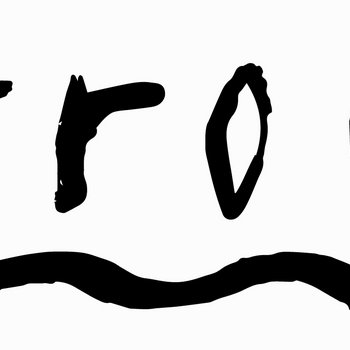 Merch for this release:
Vinyl LP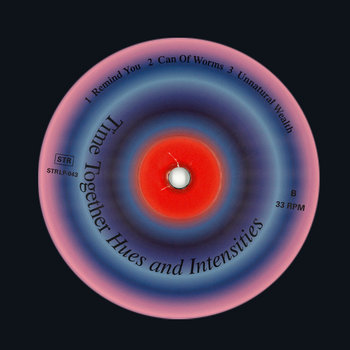 This has been a year of incredible isolation for me; since I'm immunocompromised, I've spent the large bulk of the last eight months alone. This may be one of the reasons I responded so intensely to Time Together (Hues and Intensities), Scottish artist Susannah Stark's debut LP. Stark is primarily known as a visual artist, and Time Together, a gorgeous experimental pop record, has an accordant meticulous sense of space. It's a headphone record par excellence, intentionally utilizing ASMR techniques to create music that feels, to me, a bit like being inside a many-centuries-old sacred space by yourself, both intensely intimate and imbued with a sense of existential hugeness and mournful mystery. (This does not seem accidental, as the Bandcamp page mentions that the Bhagavad Gita and "landscapes inhabited by early Christian mystics in the western isles of Scotland" are among the inspirations here.) Take my favorite track, the towering "Remind You," with horns that sear golden over a metronomic rhythm and a delicate sampled xylophone melody as Stark offers words of encouragement to a younger friend in her soft, sonorous voice. In the last 1:20 or so, the track breaks open with the entrance of a clangorous industrial beat and some heavier textural ambience, bringing to mind all the expectations, possibilities, and worries of young adulthood; all of these elements carry through, mutating in fascinating ways, on the follower, "Can of Worms." This is a record to set aside time for, to listen to while doing nothing else, to lie on the floor and feel.
Merch for this release:
2 x Vinyl LP
The weather has been hit or miss in New York City, and on the day I decide to play Luke Stewart's Exposure Quintet, sporadic rain taps the window A/C unit, just enough to keep me indoors and between a pair of headphones. I think that's the best way to absorb Stewart's gripping new album, which goes from blues-centered swing to free jazz and hypnotic drone in a vast 79 minutes. Looking at the runtimes — the shortest track is 10 minutes; the longest is 23 — it seems you'd need great patience to get through the album. But Stewart, a Washington, D.C. bassist and producer, demonstrates a mastery of mood and pace, using songs like the two-part "Harp and Concrete Silhouette" to elicit a deep sense of calm. Here he operates at the lowest register, taking a backseat while setting the table for his band's equally emotive style of play. Conversely, "Awakening the Masters" and "Brown and Gray" deploy surging bass, screeching saxophone wails and rolling piano chords, both scanning as "traditional jazz" and providing the clearest lanes into the album. As I finished typing this blurb, I realized Exposure Quintet had been playing nonstop over the past four hours. I could get used to this form of meditation.