ESSENTIAL RELEASES
Essential Releases, November 12, 2021
By Bandcamp Daily Staff · November 12, 2021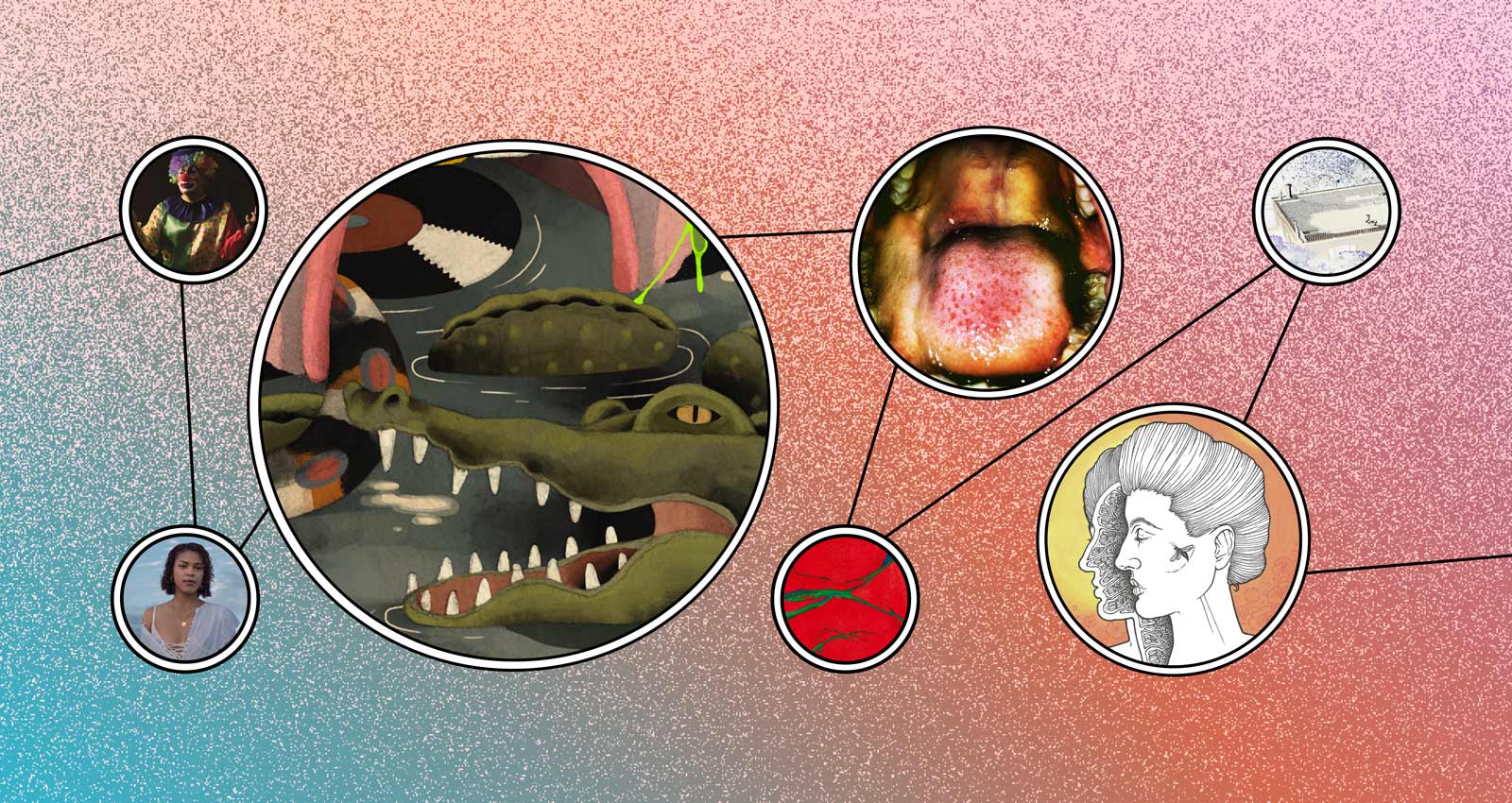 Welcome to Essential Releases, our weekly roundup of the albums that we can't stop playing, and that we think you need to hear.
Merch for this release:
Cassette, Compact Disc (CD)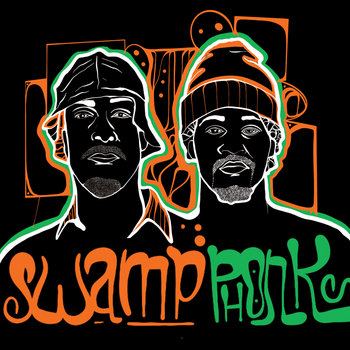 I've always been a sucker for lush soul samples, stream-of-consciousness raps, and stoned silliness. SWAMP PHONK, the latest project from Virginia rapper and producer DøøF, offers all of the above in droves, so I guess you could say I was bound to fall in love. If a quick peak at the track listing hints at the irreverence in store (among the 20 cuts are joints named for English snooker player Ronnie O' Sullivan, Russian author Leo Tolstoy, actor Matthew McConaughey, more specifically his Jesus piece; and one "BillyBobDoughphus") then standouts like "Multi-PurposePrada" confirm it, contrasting gorgeous, dusky grooves with surrealistic raps peppered with studio banter, plus the occasional giggling fit. "YEAH!" He crows near song's end, awestruck by his own sample even though he's ostensibly heard it too many times to count, "I didn't even know this bitch sings like this at the end of the joint!" Come for the chill beats and heady raps; stay for the wit and the wonder. Phonk yeah!
Merch for this release:
Vinyl LP, Compact Disc (CD)
Hana Vu titled her latest album after the storage units her family frequently used during her childhood in Southern California. Each song is a compartment of sorts and Public Storage is heavy on documentation and archiving. The delicate piano-heavy opener "April's Fool" shines with pensive lyrics like: "What could you say to moving on?" "April's Fool" gracefully gives way to the rich titular track where Vu's voice wavers from calm to urgent. The album closes with the brooding "Maker" where Vu searches for answers from a higher power: "Save me, my creator/ I'm not clever enough to know better," she sings. The universe of Public Storage seems like a personal invitation to Vu's inner world and it feels both homey and unapologetically honest.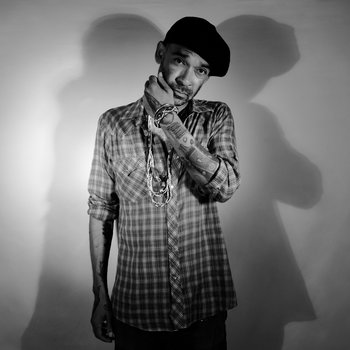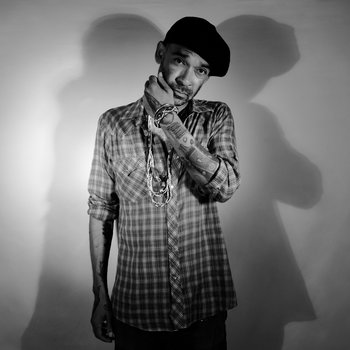 Merch for this release:
Vinyl, 2 x Vinyl LP, Compact Disc (CD)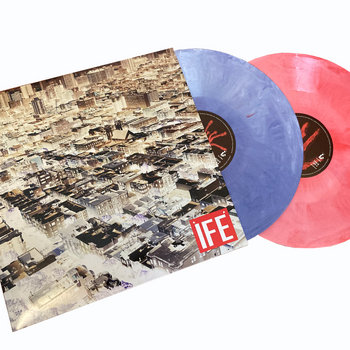 To Western eyes, the title of the second record from Otura Mun's project ÌFÉ scans as a row of digits—an impossible equation, or some kind of computer code. In fact, it's a graphic representation of a symbol from the Yoruba religion Ifá, one that means, "the birth of night and a fearless embrace of death." It's a fitting choice: the spectre of death is never far from the songs on 0000+0000. Lead single "Fake Blood" was written in the wake of the 2017 Las Vegas shooting, and its lyrics interrogate the way America responds to tragedy with artifice: "Fake hopes, fake prayers/ Fake indecision, fake talk, fake cares." On "Voodoo Economics," Mun takes an '80s financial catchphrase and uses it as a way to explore broader examples of social inequity and injustice. On "Mr. Envy," Mun moves from anthropomorphizing the titular emotion to probing the economic structures that cause it in the first place. Musically, Mun & Co. take limber Afro-Latin rhythms and layer them with plaintive synths, spinning out songs that at times sound like a moodier take on reggaeton, and at other times like a slowed-down take on Yoruba styles like Waka and Fuji. It's party music for the end of the world.
Liyah Knight's sophomore project comes a year after her 2020 debut Nesting. Knight's avant-soul sound binds together Traveller's Guide which details a life-changing relationship. Opener "Moon Baby" sets the tone with a heavy-hitting downtempo anthemic melody and heartfelt lyrics: "You are my moon, baby/ Full case of the noon cravings for you." The folk "Hurricane" carries on the theme of infatuation with lyrics like "I can be the calm and the chaos with you," sung over delicate guitar notes. The album closes with "No Strings" bringing listeners to the end of a relationship where Knight sings "We don't really have to be friends/If it's over, why pretend?" It's a good endnote for Knight's vulnerable musical exploration of love and its aftermath.   
Merch for this release:
2 x Vinyl LP, Compact Disc (CD)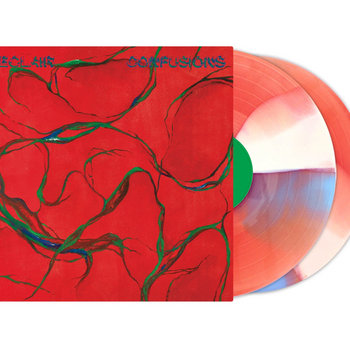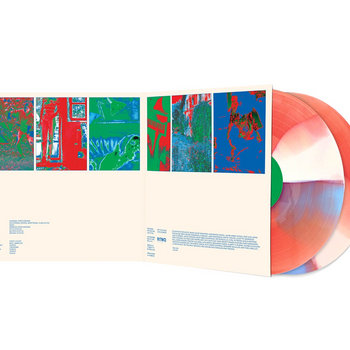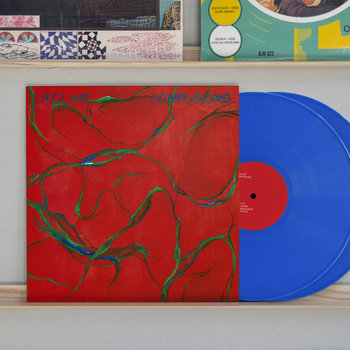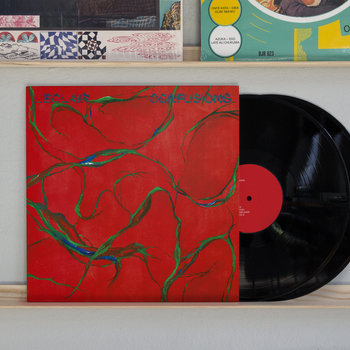 L'Eclair slowed way down to produce their latest record, Confusions. Used to recording quickly, but home-bound and forced to cancel tours, the band spent a relatively luxurious nine months perfecting their sound in the Swiss countryside. This sudden shift in lifestyle informs what's most interesting about this record, which plays with our expectations and experiences of time. Club and deep house informed four-on-the-floor beats are shifted downtempo and merged with dreamy instrumental soundscapes.  Warm analog motorik drums are mixed in with Coldwave synth beats, setting a diverse and dynamic pace.  This temporal contrast comes to its most beautiful head on Timbacrack, which expertly transitions from meandering ambient experimentation into a bonafide dancefloor banger. Rigid psych to soundtrack the time of plagues, Confusions gives us party jams for the partyless.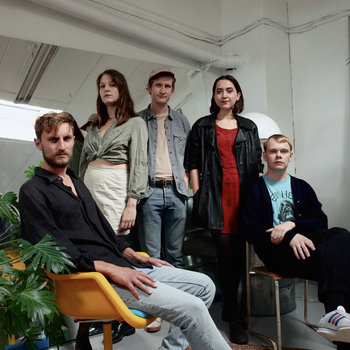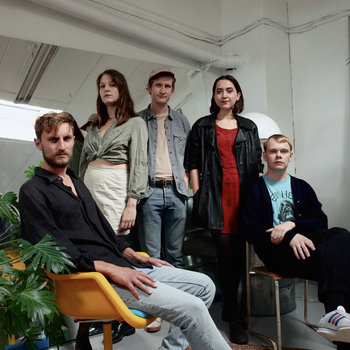 Merch for this release:
Compact Disc (CD), Vinyl LP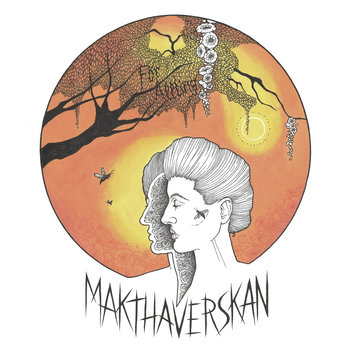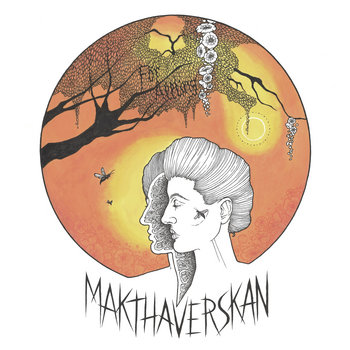 For four albums in a row now, the Swedish quintet Makthaverskan have translated urgent longing into soaring songs that sound like someone made one of those key-change videos for selections from the Siouxsie & the Banshees catalog. Their first record with an outside producer—Hannes Ferm of the group HOLY—För Allting proves that even 12 years into their career, the group's formula is still scarily potent. Maja Milner's voice tears through every second of the songs here—there's a raw desperation to the way she sings, even the album's optimistic moments, that is essential to the group's success; every word is delivered like it might be her last. As with every Makthaverskan record, sterling hooks are in bountiful supply; the group doesn't write verses and choruses, they write choruses and then additional choruses. Witness "Tomorrow": after a silvery guitar introit, Milner rides the first verse rocket-like directly into the stratosphere, a firework burst of melody of emotion before the song is even 20 seconds old. On the slow and tender "Closer," the guitars form a cat's cradle atop which Milner gingerly balances, her delivery going from tense whisper to desperate bellow. Once again, Makthaverskan has made a record without a bad song on it—10 tracks gilded in irresistible guitar melodies, set ablaze by the power of Milner's voice.
Making good, '90s-inspired alternative rock in 2021 is pretty damn tricky. The parent genre might have one of the lowest skill floors in rock (I'm speaking from personal experience here — "Smells Like Teen Spirit" was part of the curriculum for my high school's introductory guitar class), but channeling its singular catharsis is another issue entirely: what's the point in revisiting a a zeitgeist thirty years passed when there are plenty of bootleg Nirvana concerts floating around YouTube? As Webbed Wing demonstrate on their sophomore album What's So Fucking Funny, it's just a matter of doing your own thing. The Pennsylvania band, which features members of Superheaven and Jesus Piece, certainly have an affinity for the buzz-bin, especially the more melodic side: Frontman Taylor Madison's deep, slack deadpan on "Jesus' Age" and "Old Times" could easily land him a job as an Evan Dando stand-in, while album standout "For Real" is amp-bursting power pop in the vein of Weezer. Yet for every trip down memory lane, there's a stylistic or textural left turn waiting just around the bend, be it a lap steel-infused ballads ("Need You Around") or a dramatic metal freakout ("Taylor's Theme"). Nostalgic yet novel, anthemic yet adventurous, and with a knife-wielding clown on the cover to boot…what's not to love?